Even if it's been a long time since somebody has packed a lunchbox treat for you, this homemade devil dogs recipe is bound to make you feel like a kid again. But with this version, there's no cellophane wrapper included, only real food and pure homemade goodness.
Photos via CakeSpy
This recipe starts with a rich, thick chocolate batter, which is baked in ovals and yields oblong, whoopie pie-like portions of cake. These cookie-cakes are good enough to be enjoyed all by themselves, but they're even better when sandwiched with a sweet, marshmallowy buttercream filling. These homemade devil dogs will definitely satisfy your nostalgic longings, but the finished product is made with ingredients you can feel good about consuming.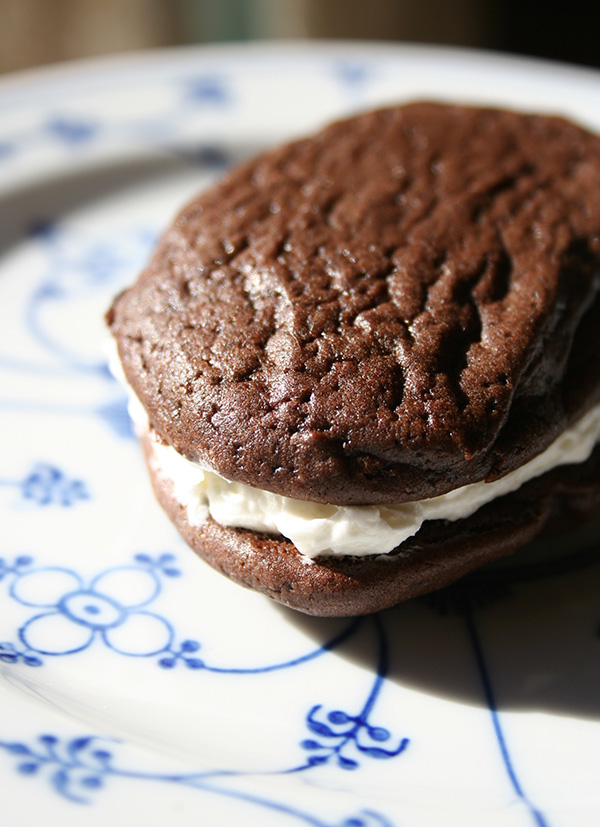 Homemade devil dogs recipe
Makes 12 sandwich cakes
Adapted from Top Secret Recipes
For the cakes:
2 1/4 cups all-purpose flour
1/2 cup dark cocoa powder
1/2 teaspoon baking powder
1/2 teaspoon salt
1/2 cup (1 stick) unsalted butter, softened
1 1/4 cups granulated sugar
1 egg
1 cup milk
1 teaspoon vanilla
For the filling:
1 cup (2 sticks) unsalted butter, softened
3 cups confectioners' sugar
1 cup marshmallow fluff
1 teaspoon vanilla extract
Step 1:
Preheat the oven to 375 F. Line three baking sheets with parchment paper or silicone mats.
Step 2:
In a large bowl, sift together the flour, cocoa powder, baking powder, and salt. Set to the side for the moment.
Step 3:
In the bowl of a stand mixer fitted with the paddle attachment, cream the butter and sugar until fluffy, about 2 minutes on high speed.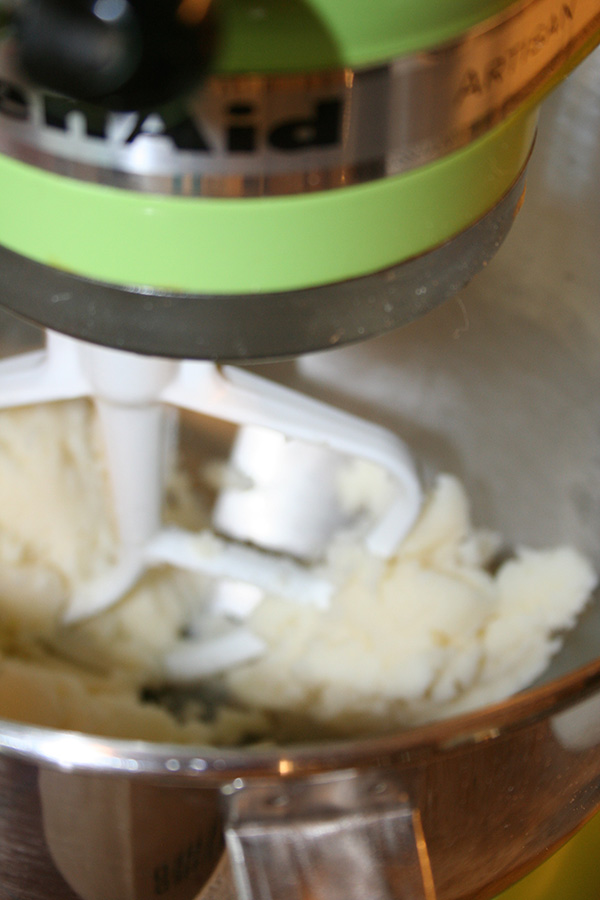 Step 4:
Pause mixing, and add the egg. Mix briefly on low speed, until combined.
Step 5:
Pause mixing, and add the milk and vanilla. Mix on low speed until everything is combined. The mixture can look a little curdled — this is OK.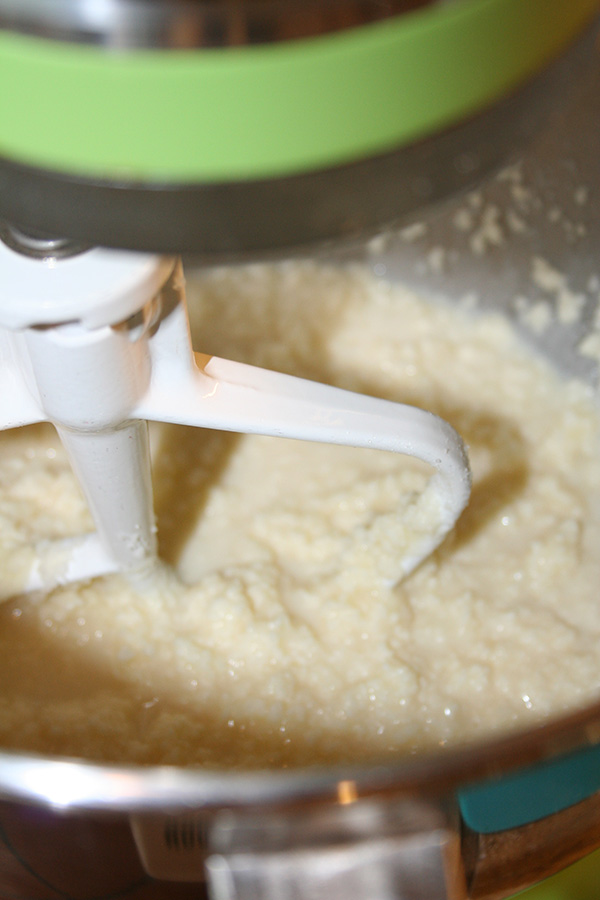 Step 6:
Add the dry mixture to the wet in two to three additions, pausing the mixer and scraping down the sides of the bowl with each addition. Mix until the batter comes together into a smooth, lump-free mixture but don't mix longer than needed.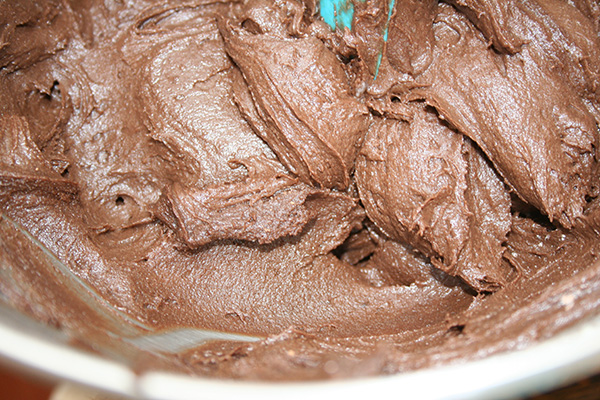 Step 7:
Using a spoon, spread the batter into fingers on the prepared sheets, about 4 inches long by 1 inch wide. Leave space around each mound of batter to allow for some spreading. I found that 8 portions of batter fit comfortably per sheet, making for a total of 24.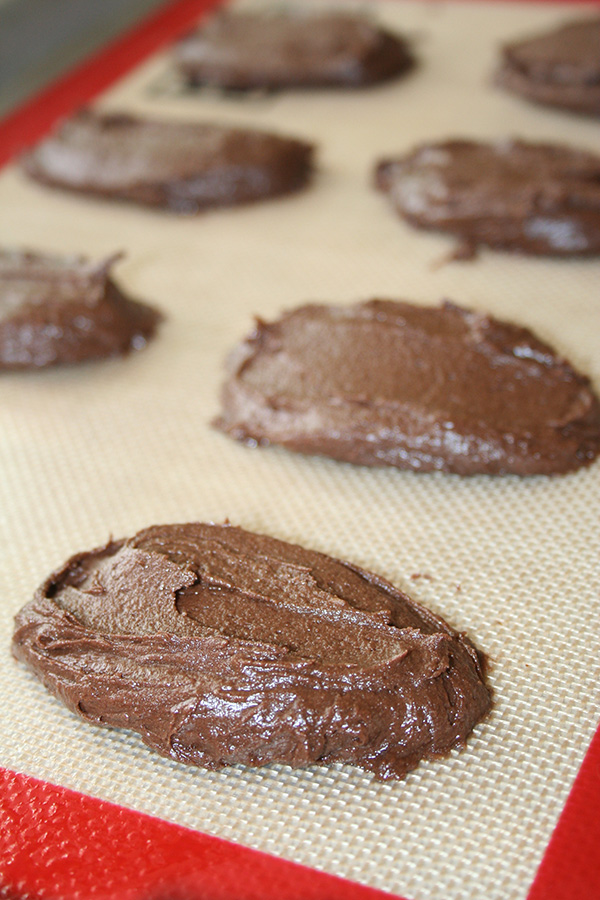 Step 8:
Bake for 5-8 minutes, or until matte on top. If you lightly touch one of the cakes, it should spring back.
Step 9:
Remove, and let cool on the baking sheets for a few minutes before transferring to wire racks to cool completely. Once cool, match them up so that you create pairs of the most similarly sized cakes.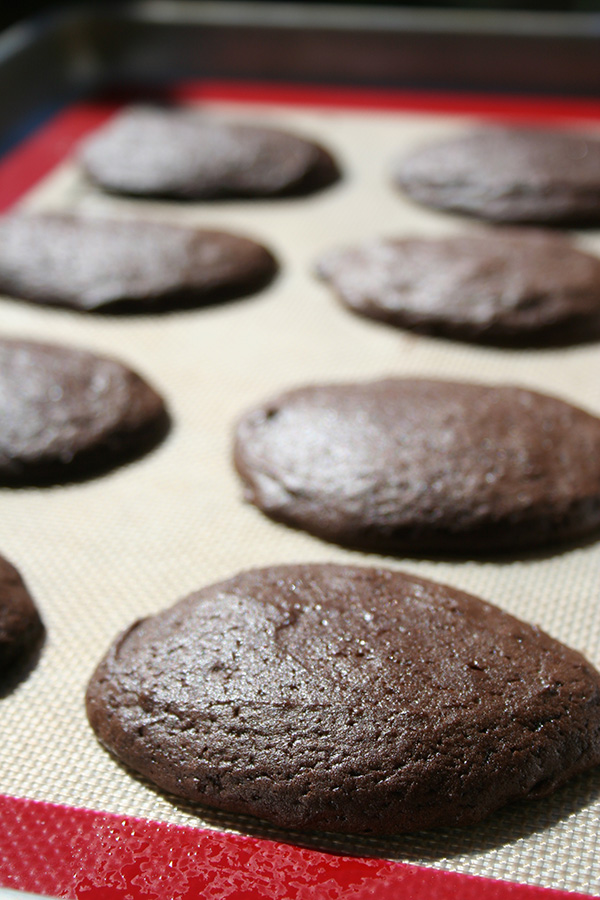 Step 10:
When the cakes are cooled, make the filling. In a stand mixer fitted with the paddle attachment, cream the butter until nice and smooth. Add the confectioners' sugar, one cup at a time, mixing on low to prevent a snowstorm. Once you've added all of the confectioners' sugar, add the marshmallow fluff and vanilla. Mix on high speed until fluffy and spreadable. If you prefer it firmer, add some more confectioners' sugar. If it is too thick, add milk, one teaspoon at a time, until it reaches your desired consistency.
Step 11:
Once the frosting is made, turn one of each paired cake upside down. Spoon a healthy dollop of frosting on top, and then gently place the second cake on top. Your devil dogs are ready to be consumed.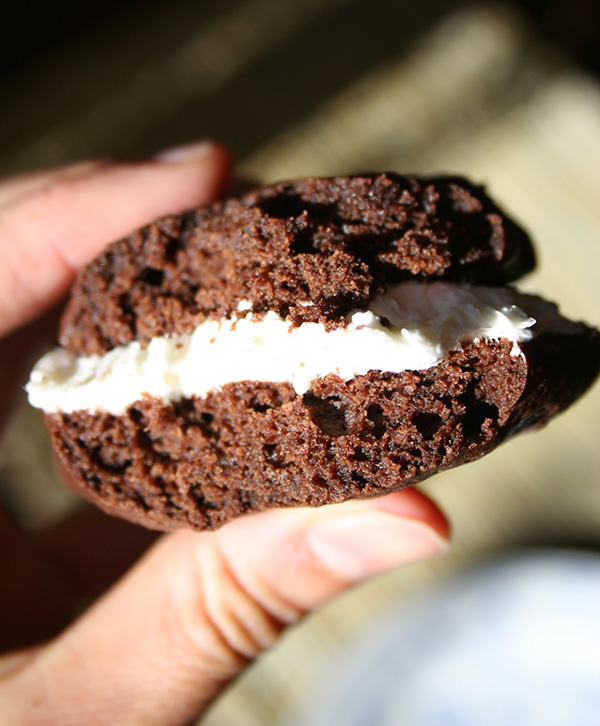 You might also enjoy our "faux-stess" Hostess cupcake recipe.
What was your favorite lunchbox snack cake?