Spring party season is here, and we have an easy idea to make every party on your calendar just a bit sweeter! Make decorated sugar cubes for your Mother's Day celebration, a baby or bridal shower or simply to dress up tea time on a Tuesday afternoon.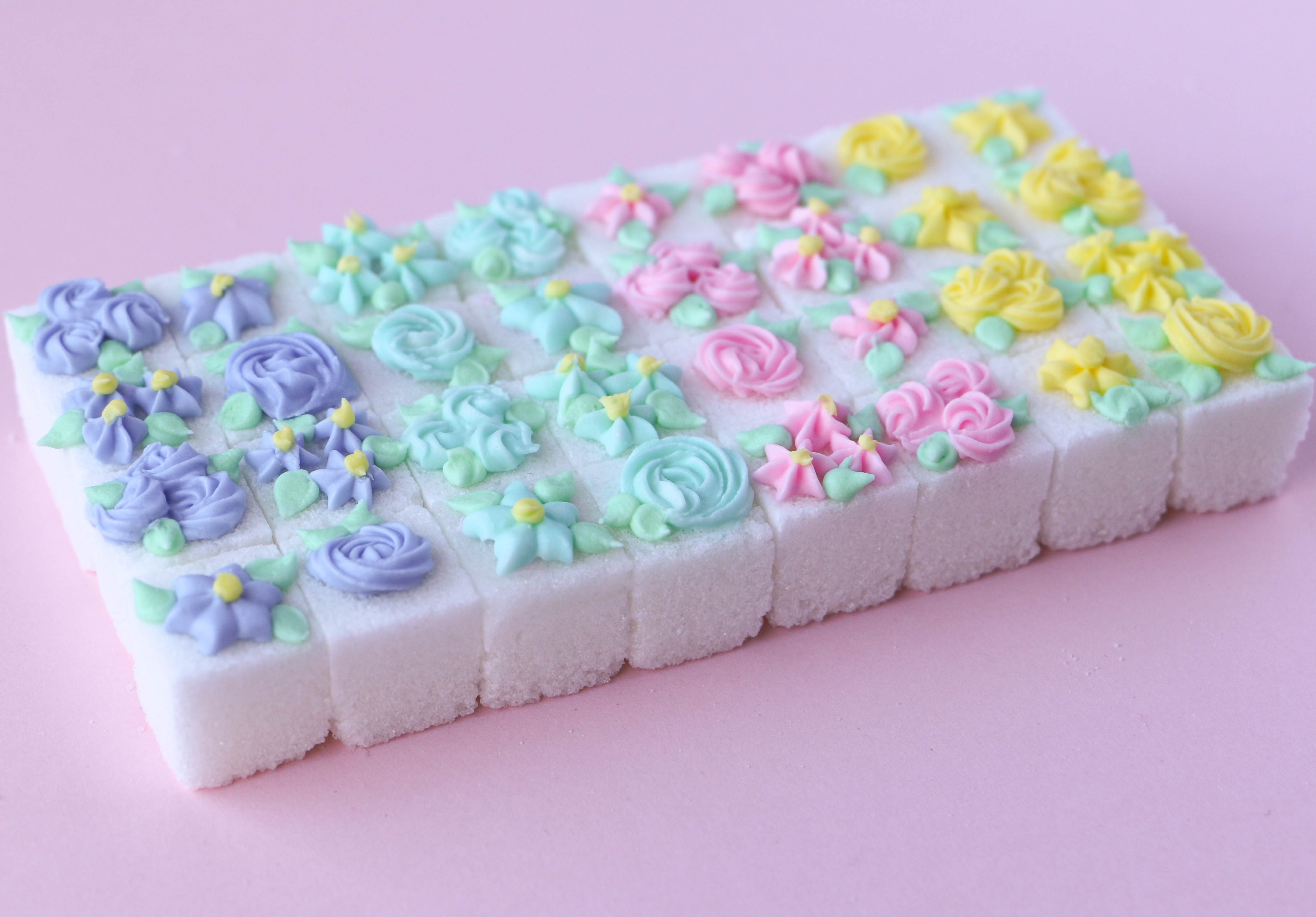 All images via Erin Bakes.
How to make decorated sugar cubes
Stiff royal icing is the perfect medium for piping blooms on sugar cubes. Use your favorite recipe or this terrific one from Bluprint instructor Joshua John Russell. For a fool-proof royal icing recipe that doesn't use egg whites, try the one in Amber Spiegel's class Sweet Elegance: 16 Cookie-Decorating Techniques.
If you're having trouble tracking down plain sugar cubes or just want to whip up your own in custom flavors or colors, try the recipe and techniques in our previous blog post here.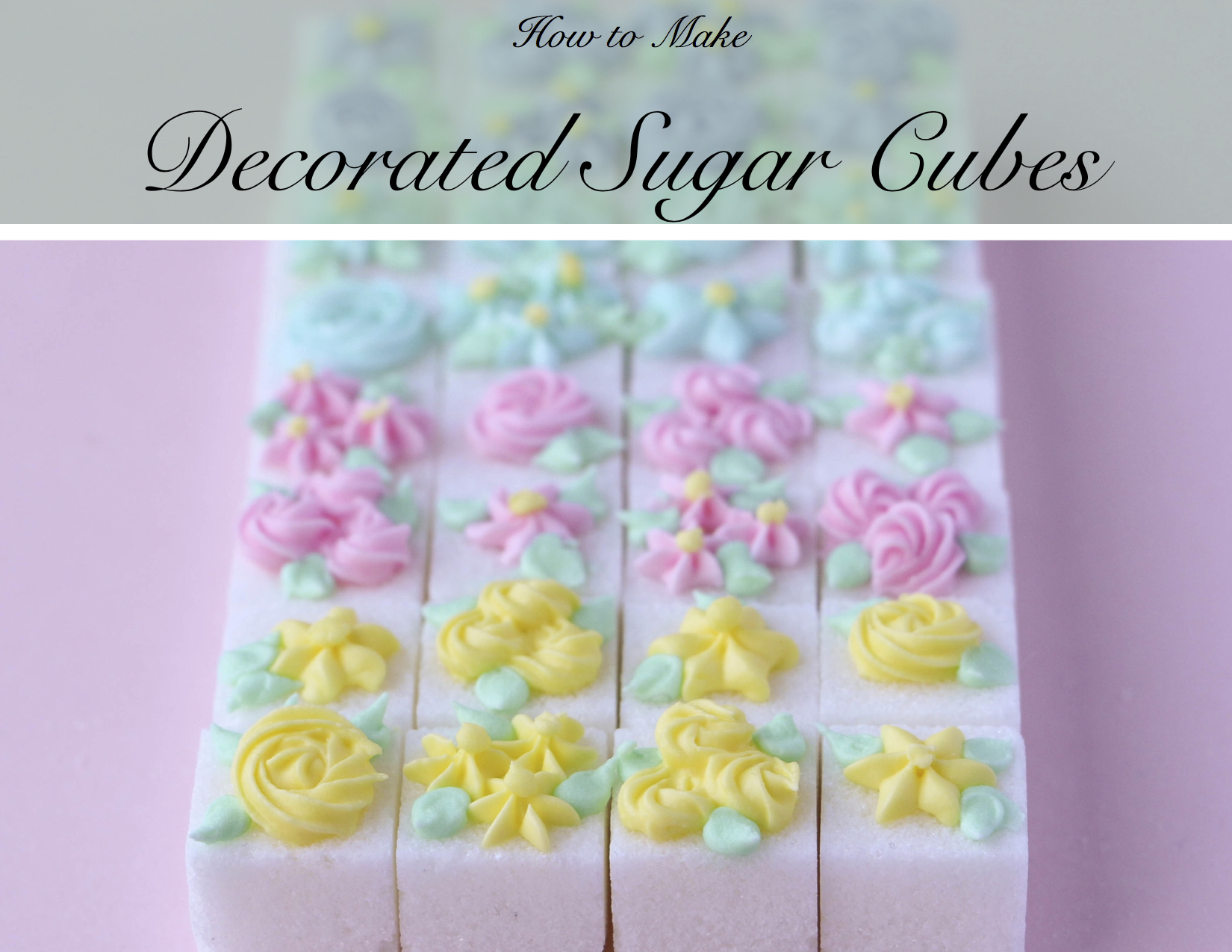 Supplies
Sugar cubes
Stiff royal icing
Coupler (optional)
Wilton #3 round tip and #14 star tip
Parchment paper (optional)
Design ideas for decorated sugar cubes
Single rosette
Fill a piping bag fitted with the Wilton #14 tip with stiff royal icing tinted in whatever color you'd like your flowers to be. Hold the bag vertically over the sugar cube less than 1/4″ away from the surface. Squeeze out a star in the center of the cube. While maintaining steady pressure, move the tip all the way around the center star. Begin to decrease pressure as you reach where you started. Release pressure entirely and pull the tip down and away from the swirl to finish.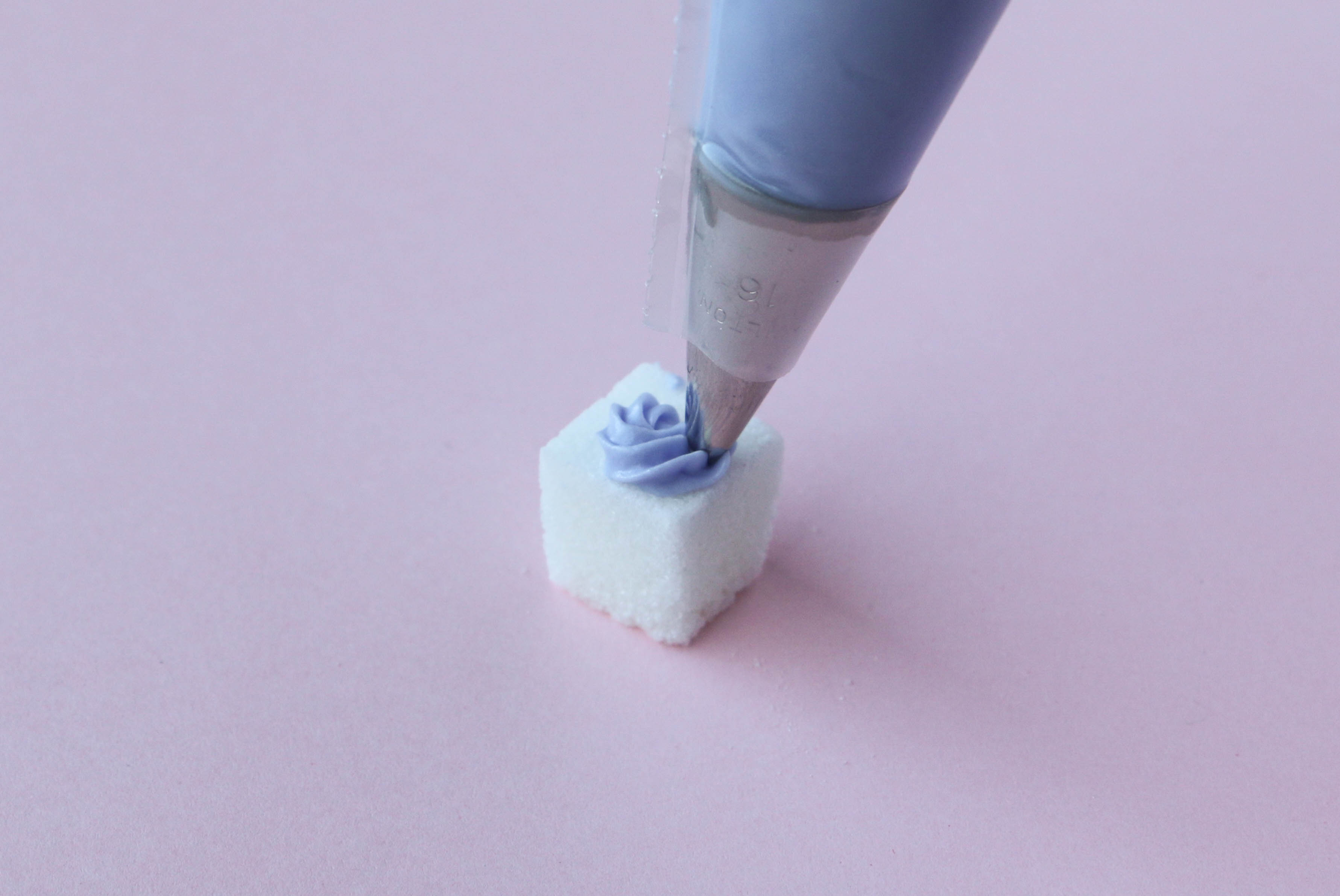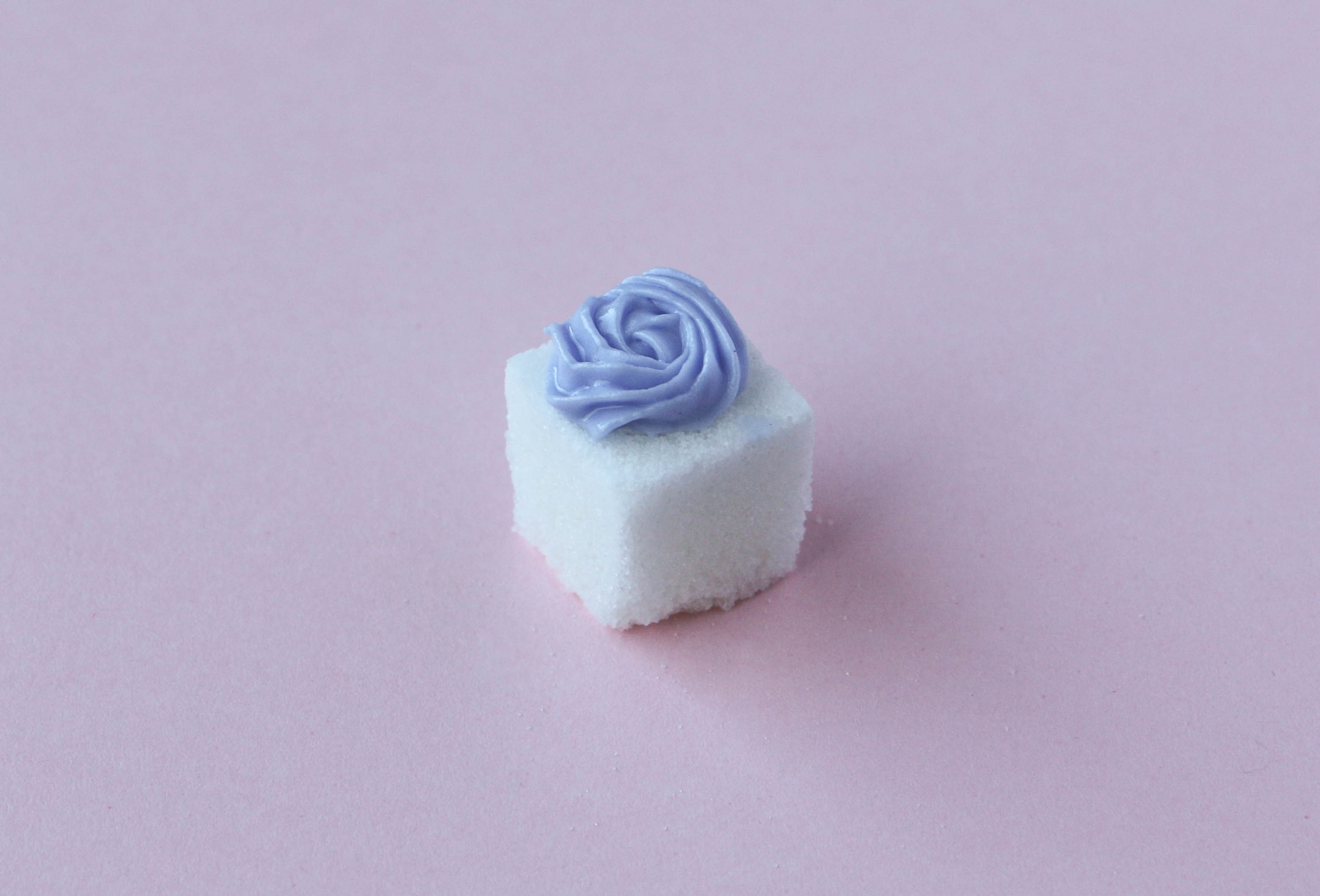 Rosette trio
Create a cluster of smaller rosettes similar to the larger rosette by starting with the same piping tip and bag position. Pipe a small star. With steady pressure, move the tip down and then back up around and over your starting point. Release pressure as you're moving over your starting point and pull the tip down and away. Repeat two more times on either side of the first rosette.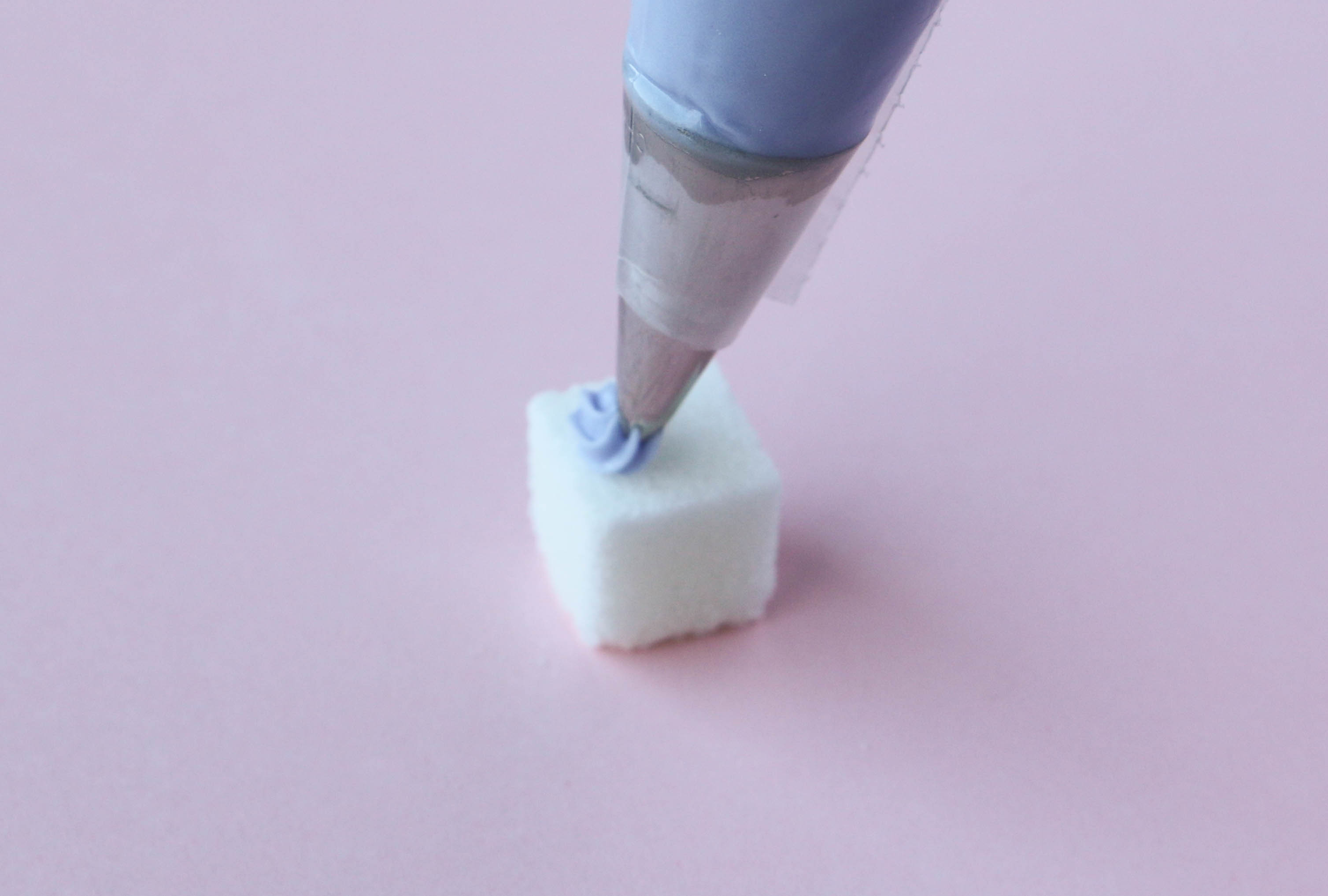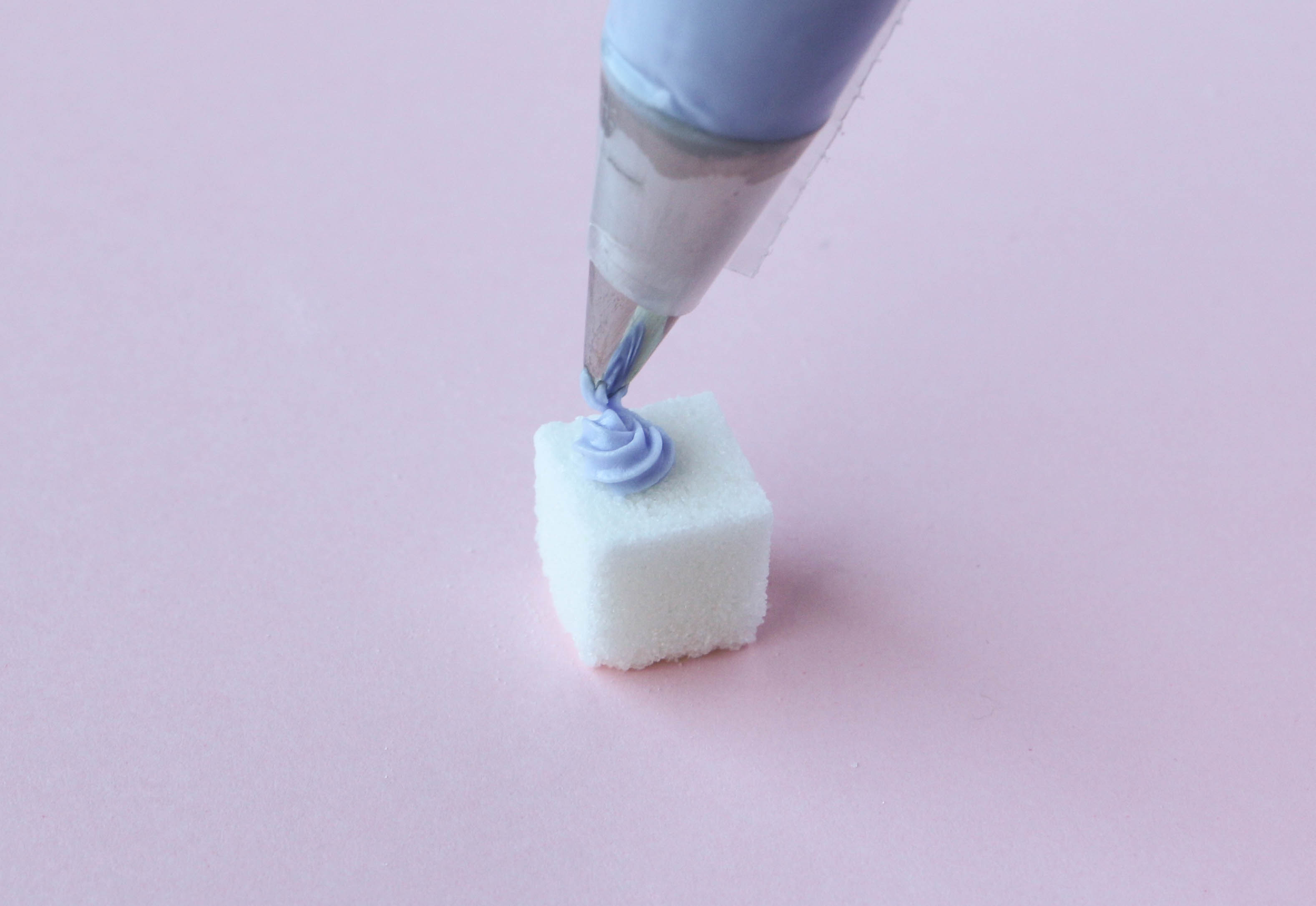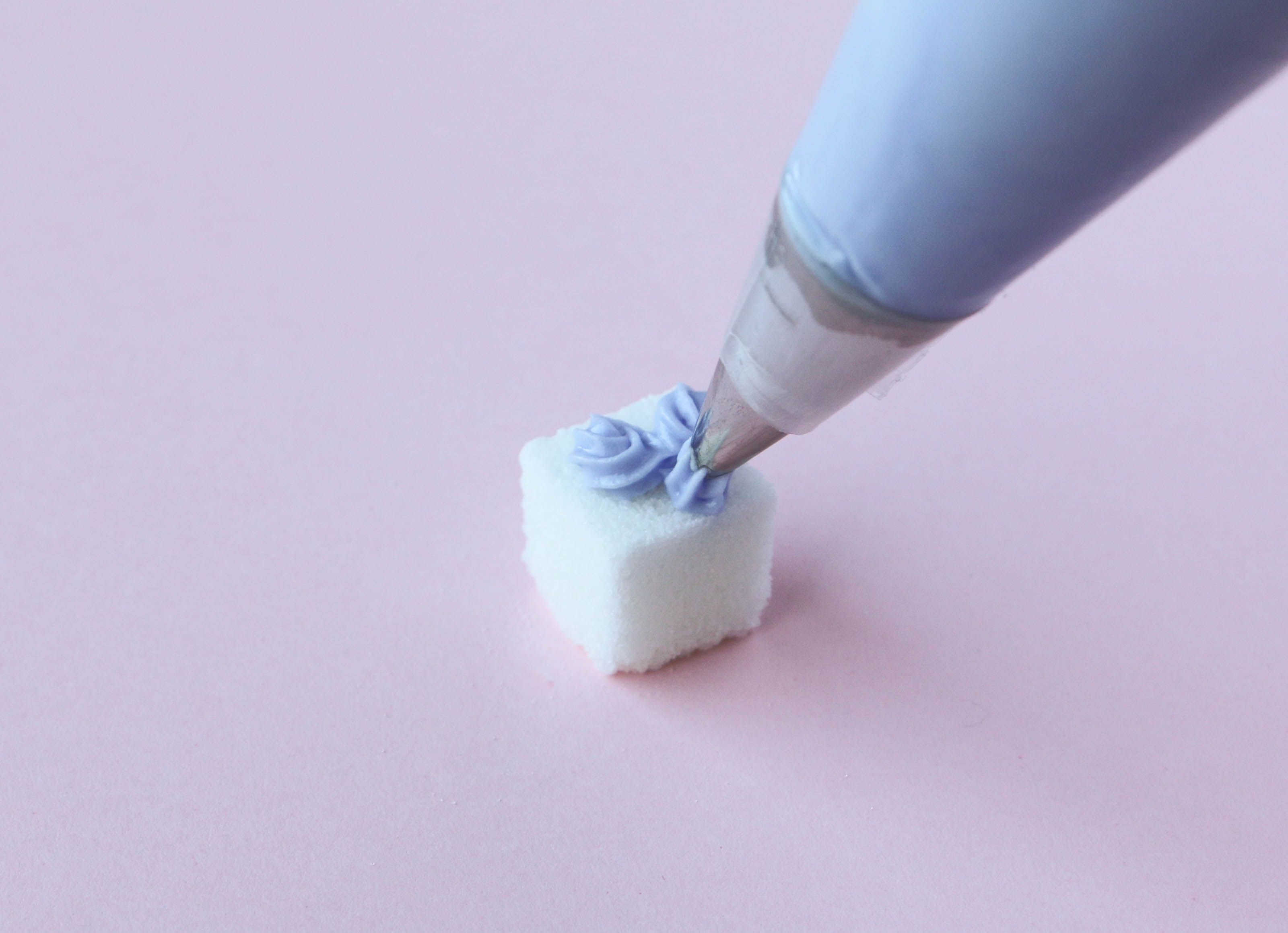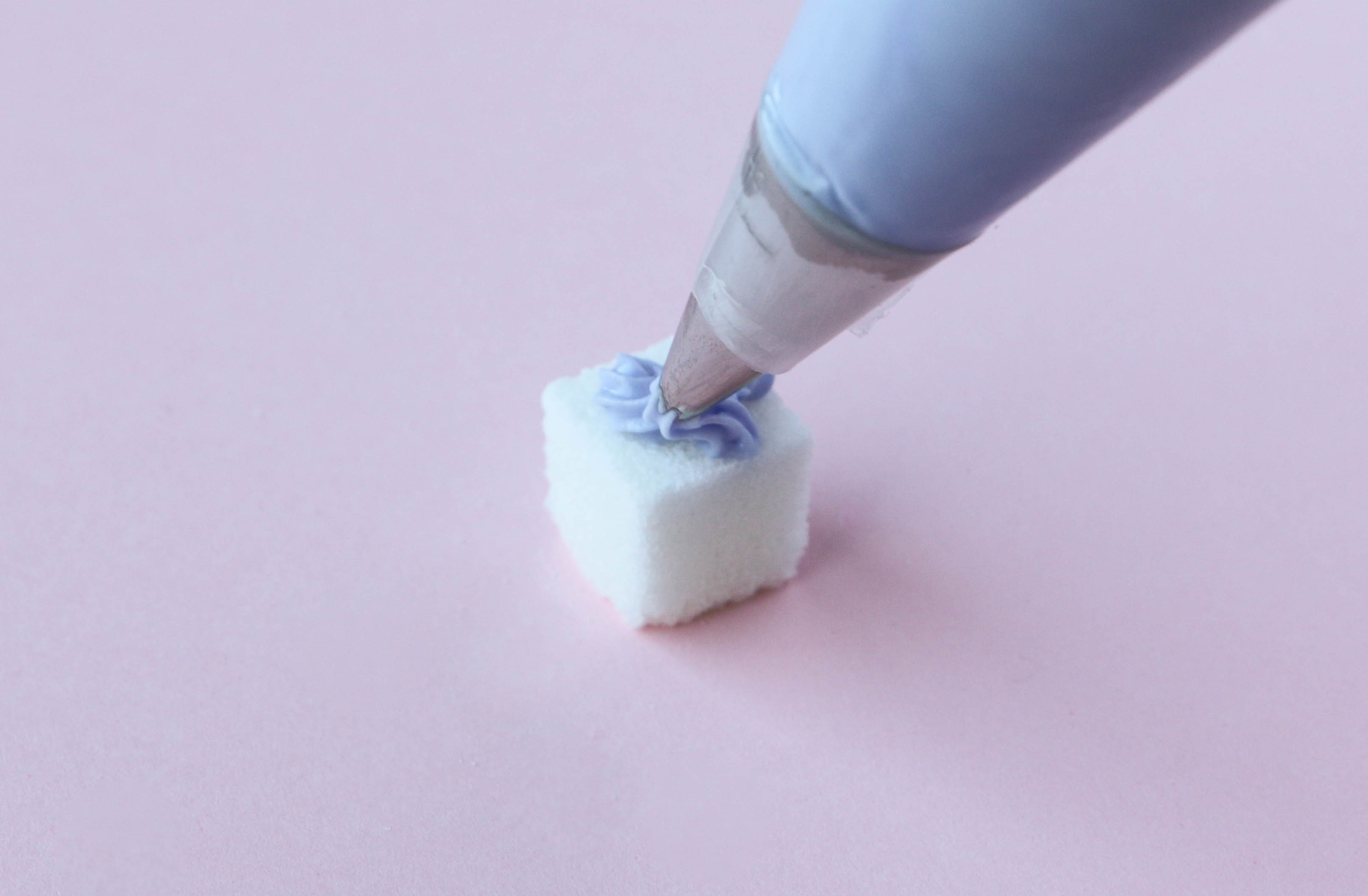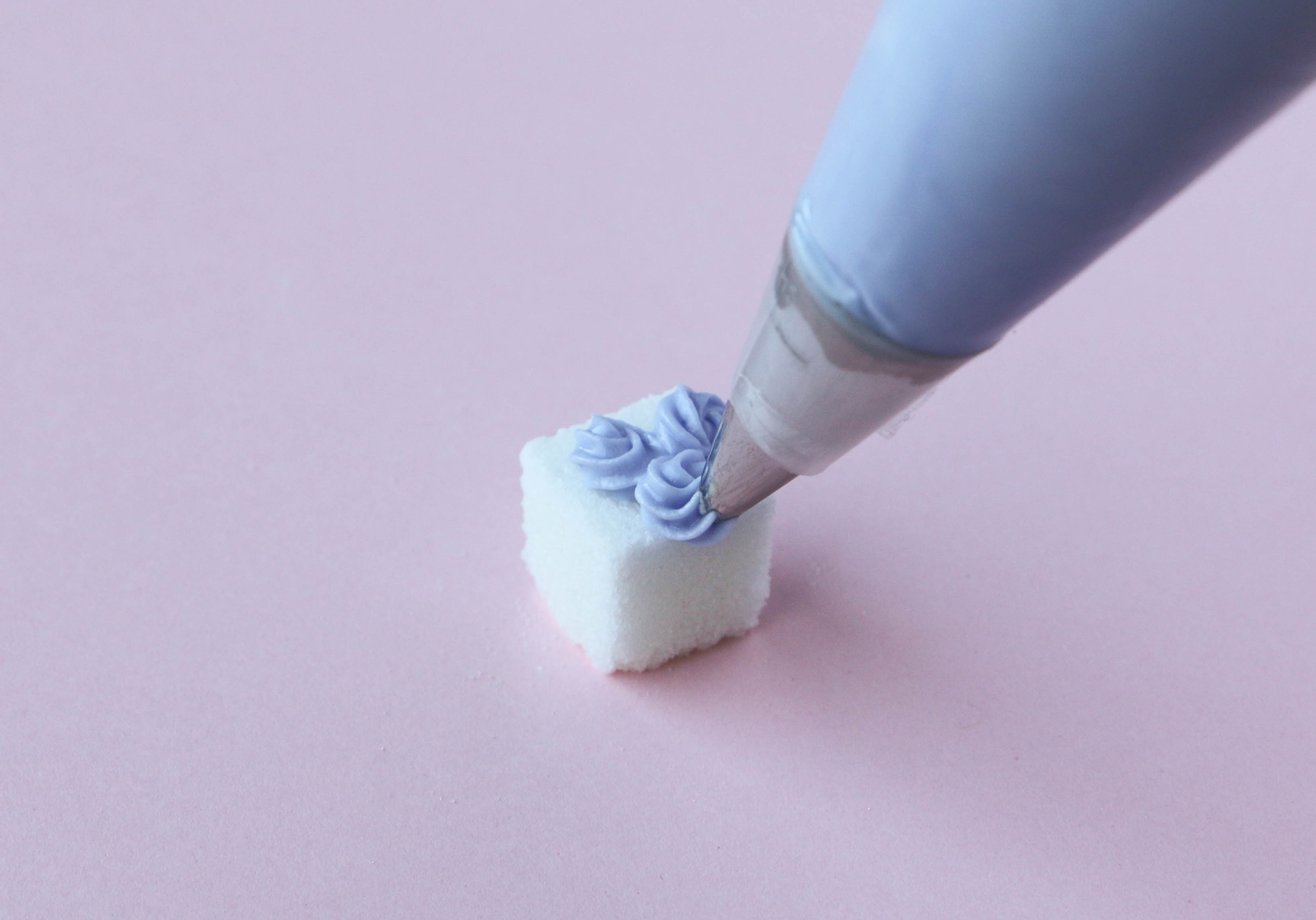 Drop flowers
Starting with the same piping tip as the rosette (#14), hold the piping tip directly against the surface of the sugar cube, straight up and down. Squeeze on the piping bag to create a simple star drop flower. The more you squeeze, the larger and fuller your flower will be. For a single large flower, squeeze for 2 to 3 seconds before releasing pressure and pulling the tip up and away. For smaller flowers, squeeze the bag for just a second before releasing and pulling the tip away. Repeat to create a cluster.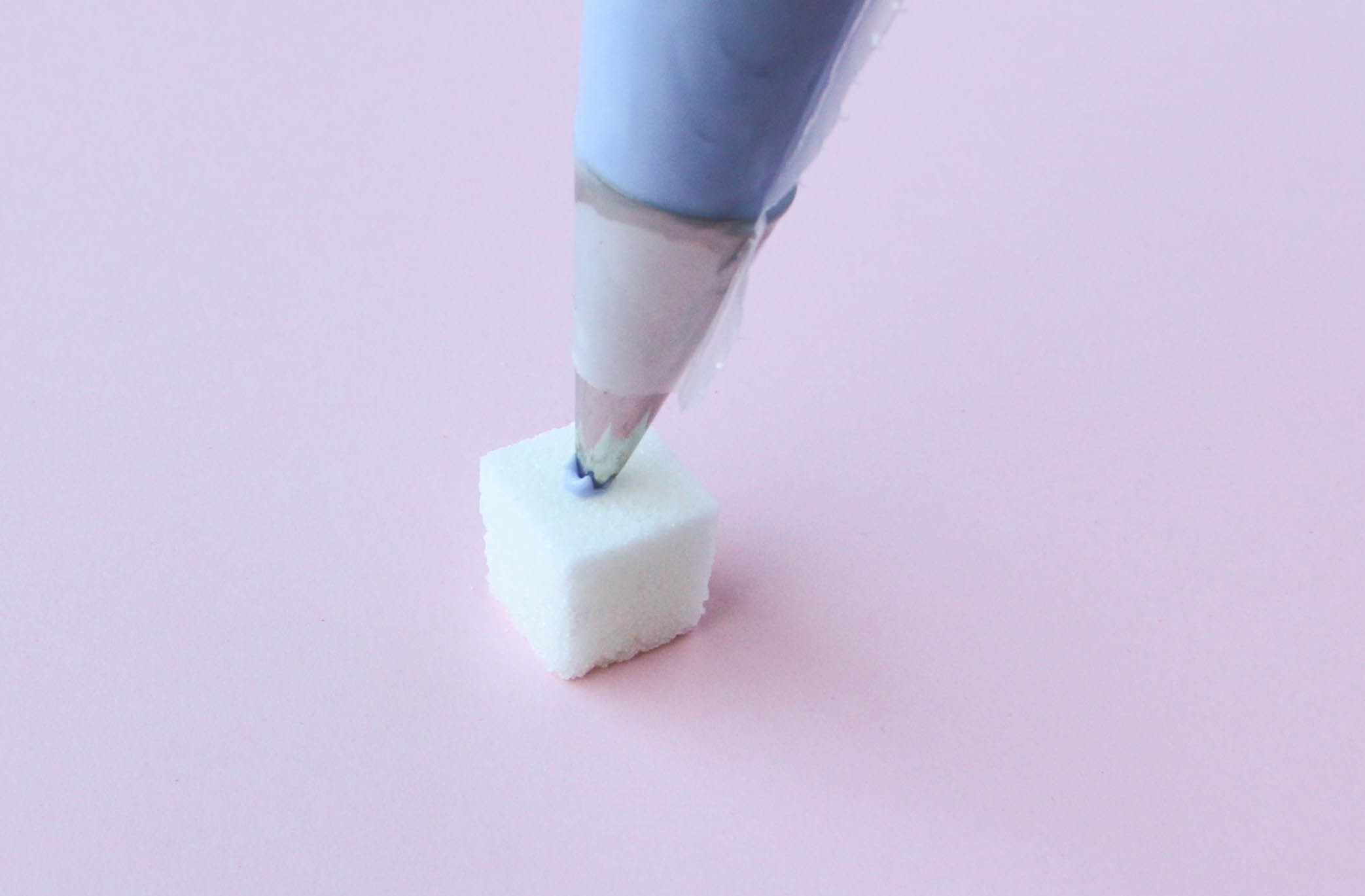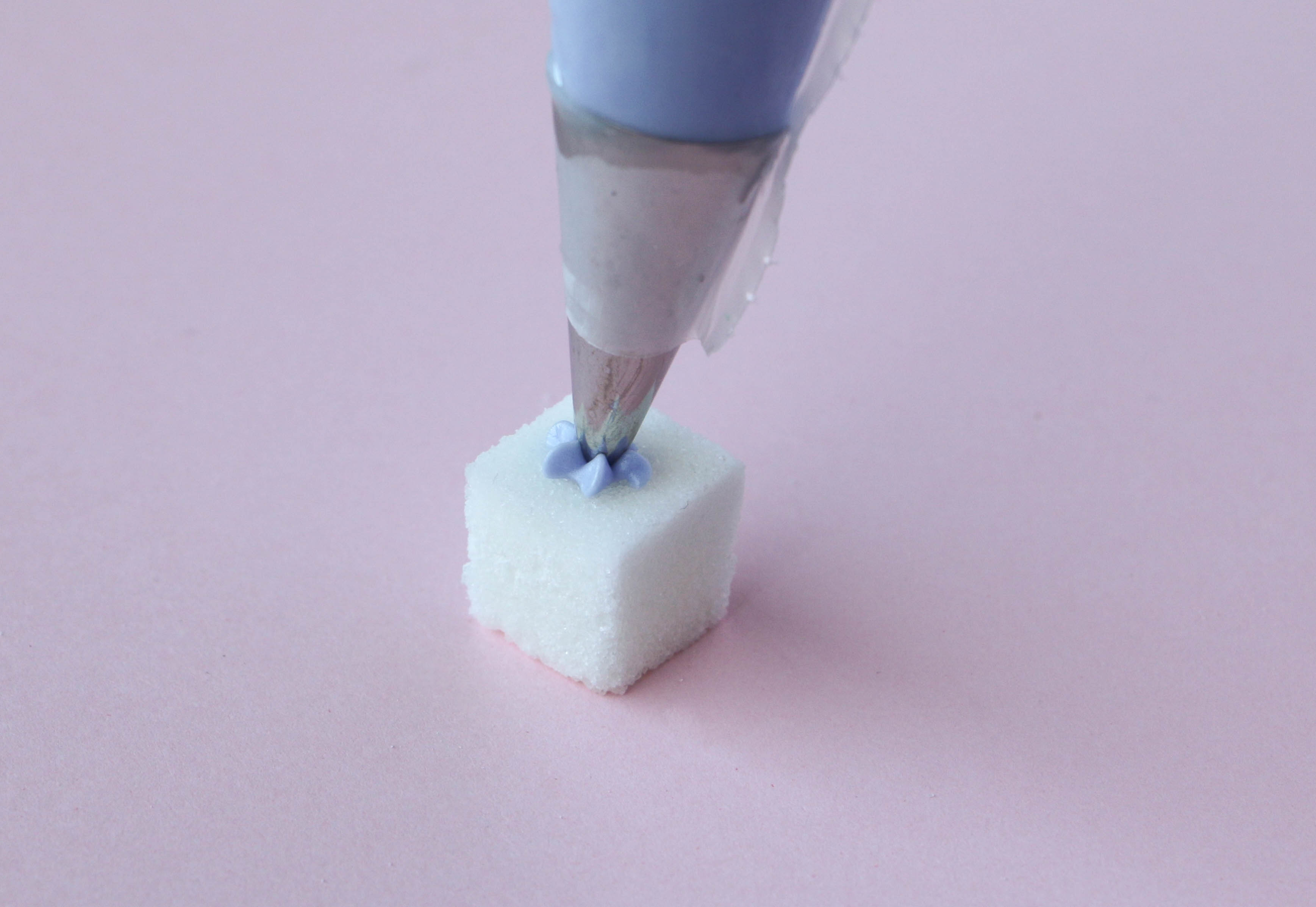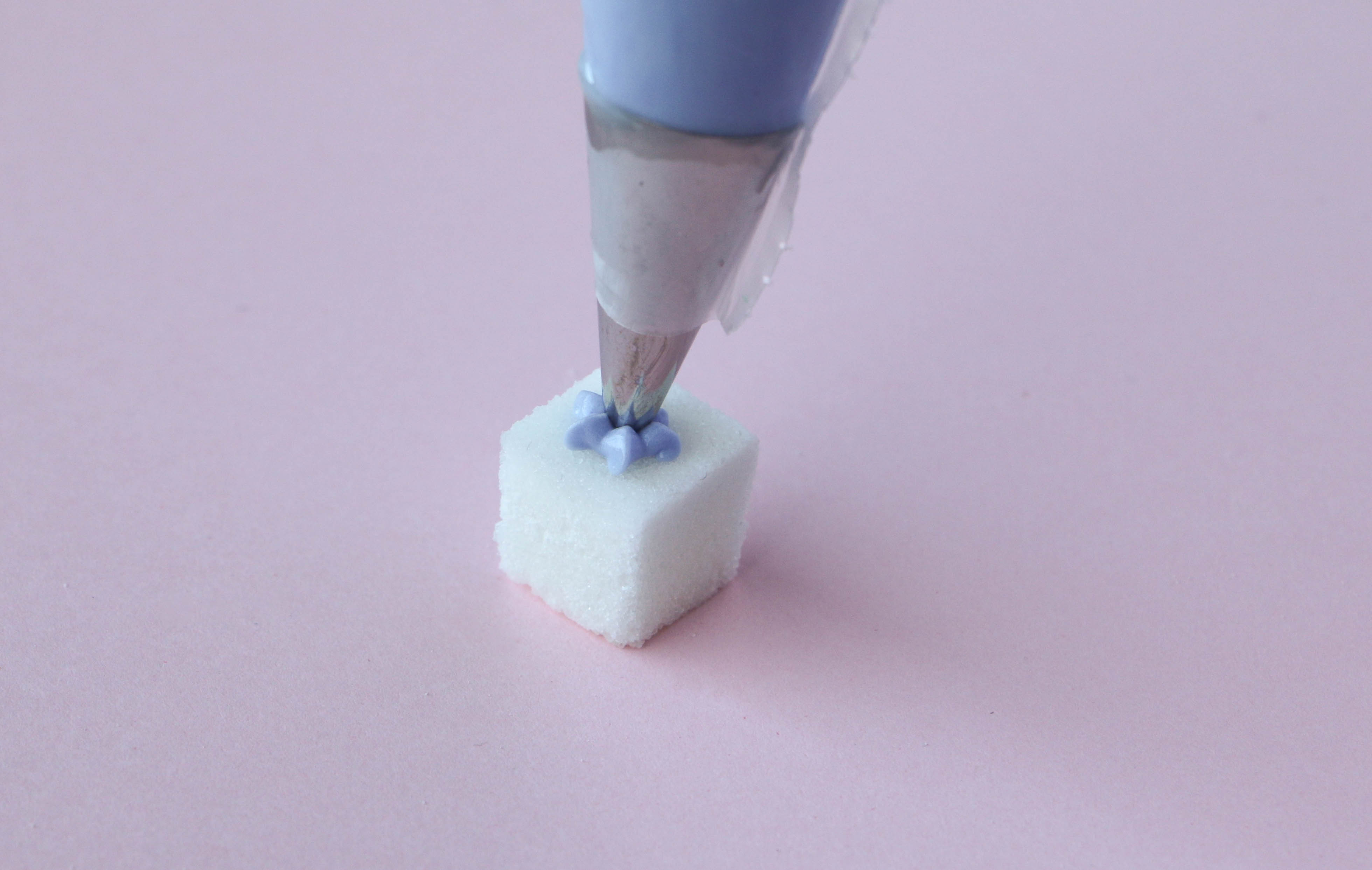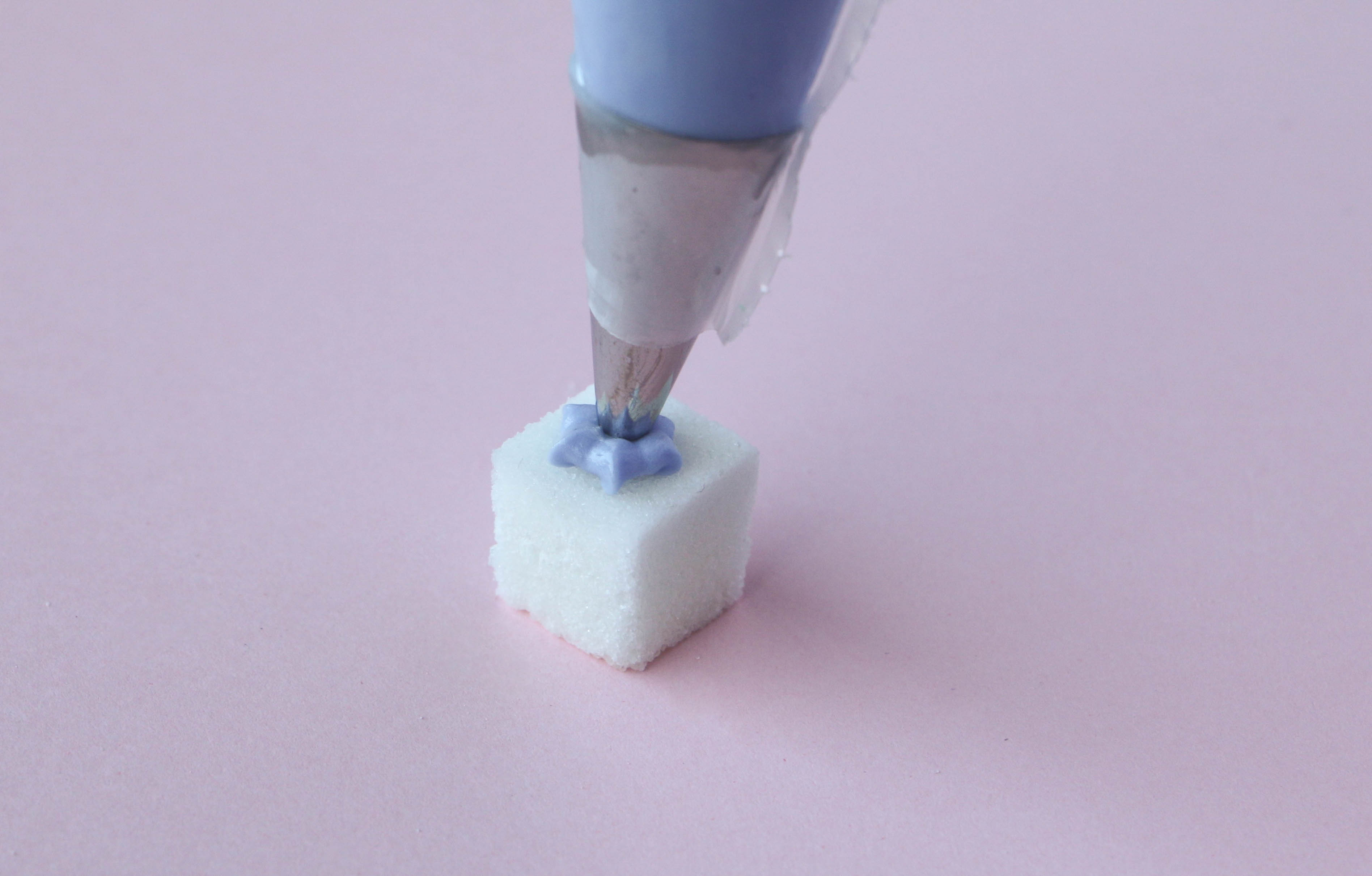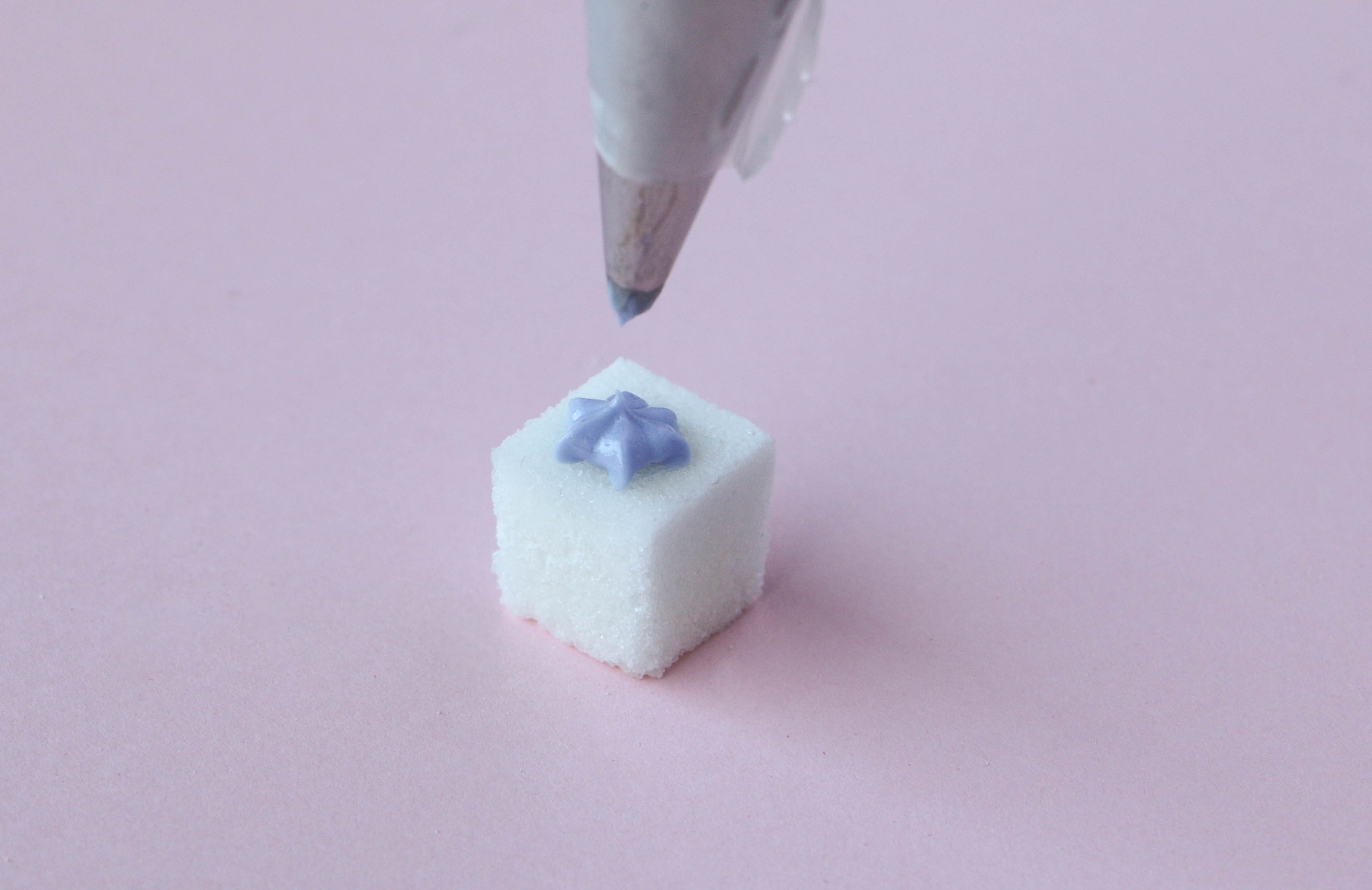 Pipe ahead of time
If you're not confident with a piping bag and feel like you might need a few tries at each flower, or if you just want to make your flowers in advance, pipe directly onto parchment paper and let the flowers dry until completely firm. Use a small dollop of royal icing to adhere your finished flowers to the sugar cubes.
Click here to become more confident in your piping!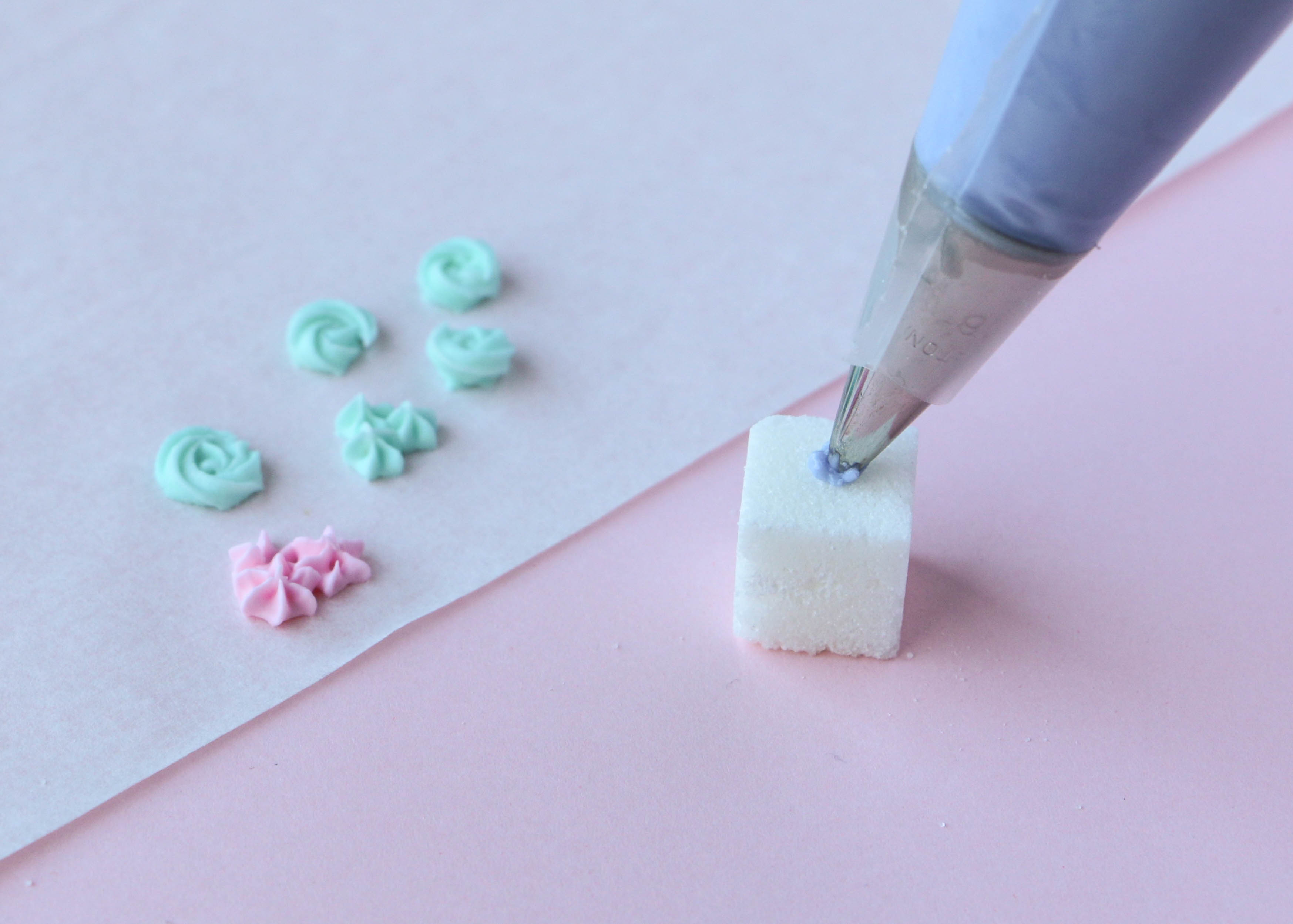 Adding leaves and centers
Fill a piping bag fitted with a #3 tip with green royal icing. Hold the tip close to the surface of the sugar cube where you want the base of the leaf to be. Squeeze a small mound of icing onto the cube. Release pressure and pull the tip up and away at a slight angle, creating the tip of the leaf. Use the same size tip in a bag filled with yellow icing to pipe dots in the centers of the drop flowers.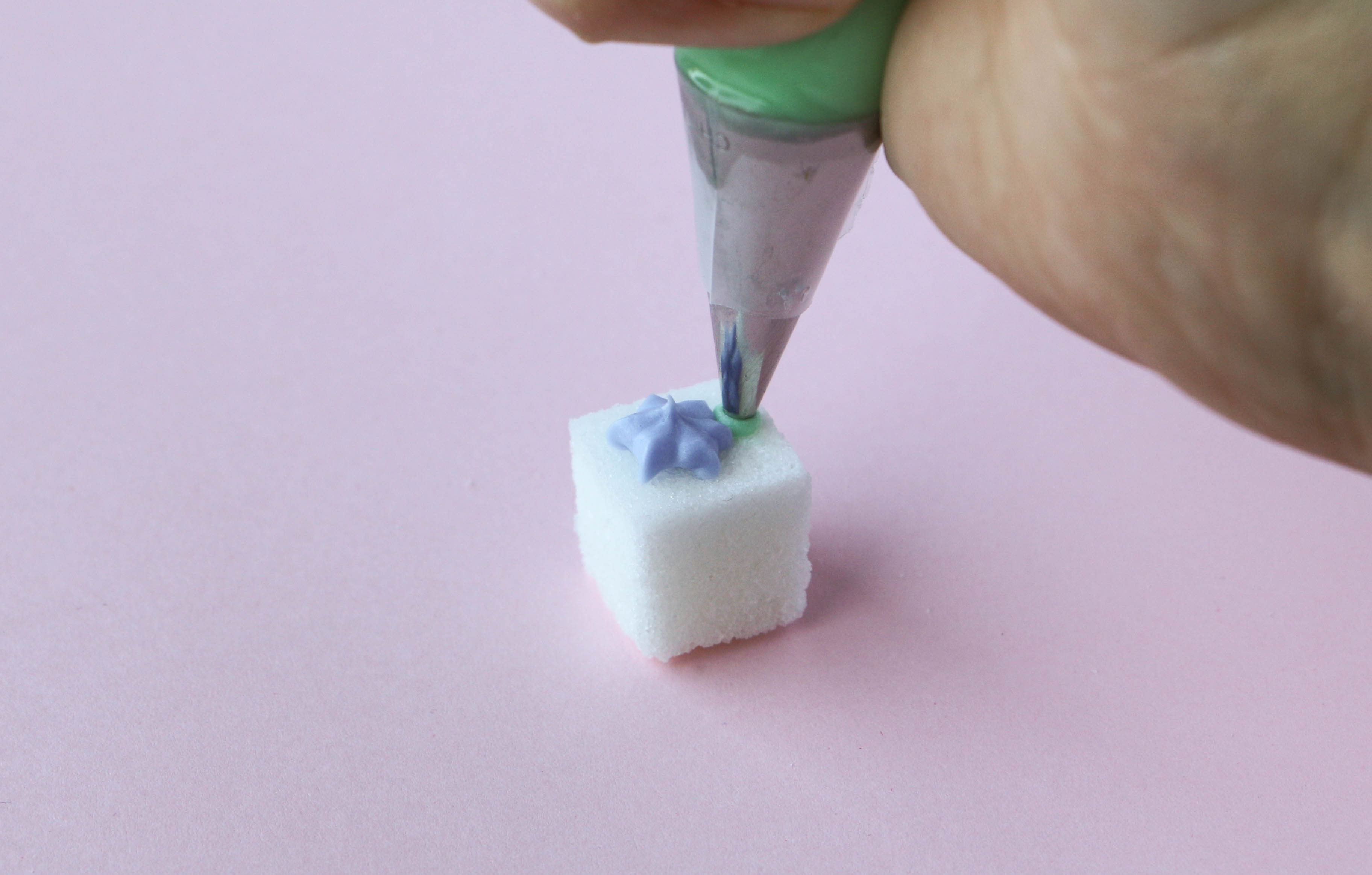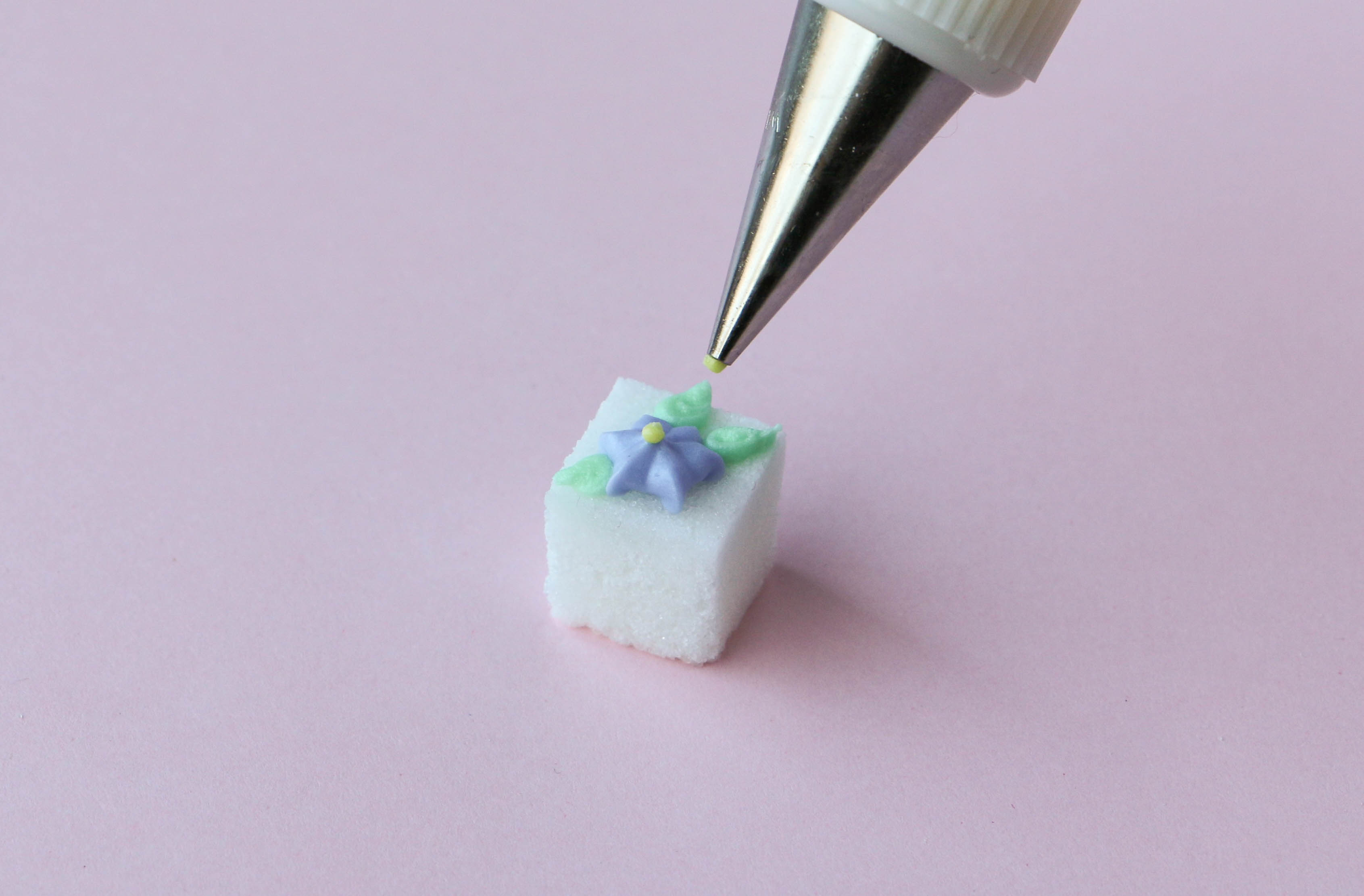 Handling & storage
Create your decorated sugar cubes weeks in advance and store at room temperature in an airtight container. The cubes themselves are actually more fragile than the hardened royal icing flowers. Try not to jostle the container around too much, so that the cubes maintain their shape. Water and humidity are the enemy here! Keep the cubes high and dry until you're ready for tea time.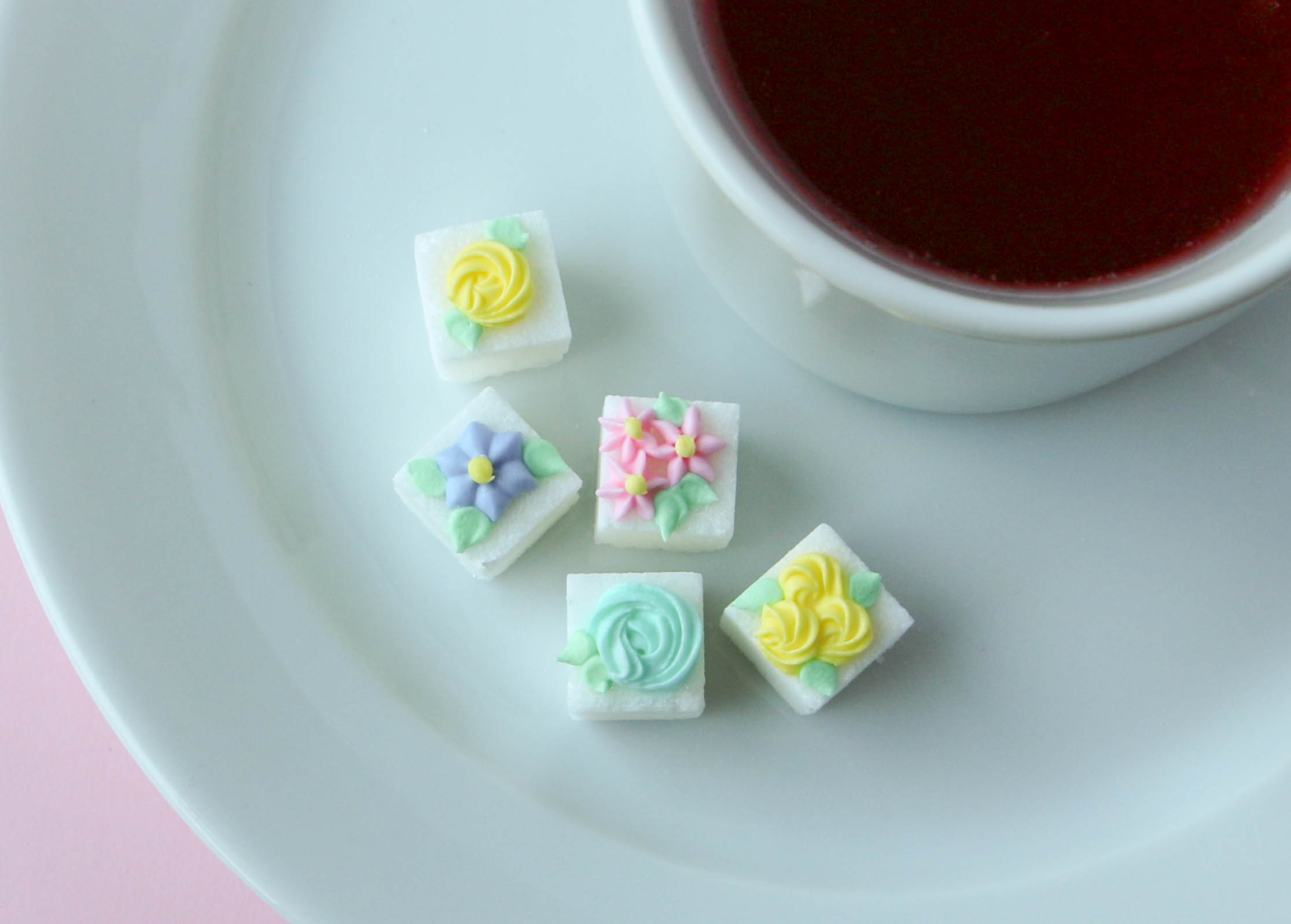 Did you Bluprint's YouTube Channel is full of free, quick video tutorials?
Check out this step-by-step tutorial on how to make pretty royal icing roses like the ones seen above. 
See more on Bluprint's YouTube Cake Decorating Channel.