That's right, YOU! After all, you're the reason Bluprint is here, and we just can't thank you enough. As a part of our five-million member community (and growing!), you inspire us every day with your creativity, passion and undeniable talent. That's why Day 1 of Bluprint Spirit Week is Member Appreciation Day — but rest assured, we truly appreciate you all 365 days a year!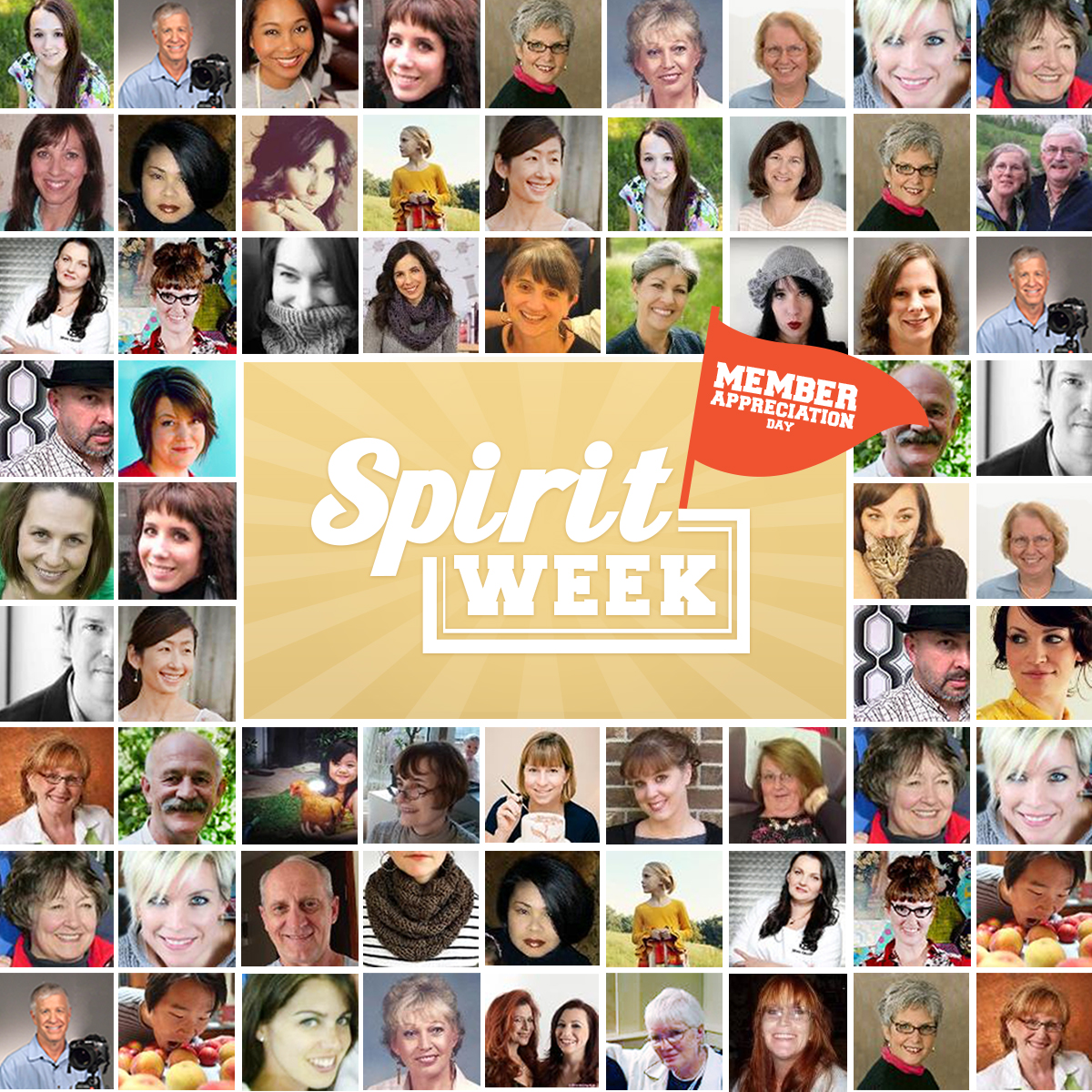 Member Appreciation Day is all about celebrating your many creative successes!
From learning a new technique to finishing a beautiful project, we love seeing all the ways you use Bluprint to bring inspiration to life.
Here are some success stories we've heard from members like you:
"Your amazing platform which enables me to learn so much from such delightful tutors! I am on the other side of the world and via technology & Bluprint my world has changed!"  – Bluprint member joani
"Because of you I've become a confident crafter. You've helped me go from a timid beginning quilter to a daring intermediate. You've helped me go from a knitter who was scared of lace to wanting to knit as much complicated lace as I can." – Bluprint member DeeDeeKnits
"I can't tell you how much I love Bluprint. I have been knitting for many, many years, and always thought I was a pretty good knitter. But since I've taken your courses, I've learned more than I thought possible. It has brought real joy in my life, and I and my friends have many Bluprint conversations every week. I have branched into your excellent cooking classes, and now will try my hand at quilting." – Bluprint member Marynora
Bluprint members have shared nearly 100,000 patterns and 200,000 projects over the past few years –– that's a LOT of eye candy! To celebrate, we rounded up Bluprint's most popular projects of all time, PLUS the most-downloaded patterns of 2014! Check them out below. Who knows, maybe you'll discover your next handmade treasure!
The 5 most popular Bluprint member projects of all time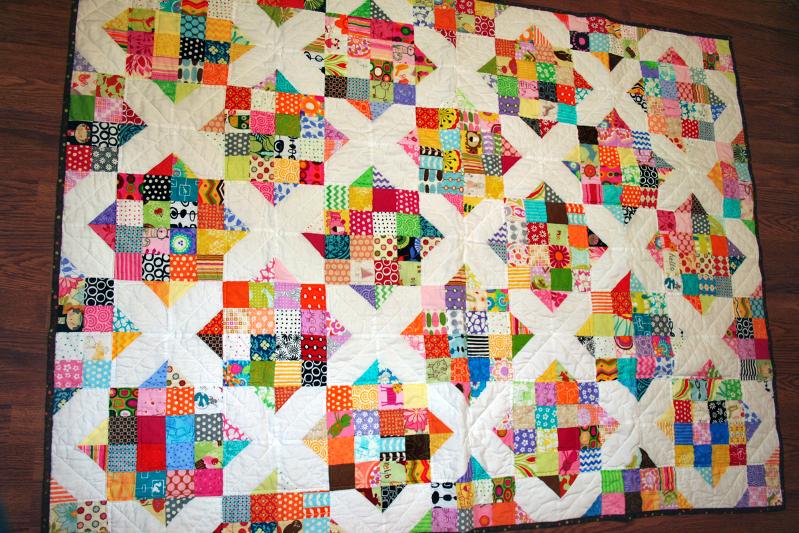 [one_half_last]
1. What a stunning way to use up your fabric scraps! Featuring simple, repeating blocks and a whirlwind of color, it's easy to see how the Arkansas Crossroads quilt from Bluprint member difair continues to gain fans.
[/one_half_last]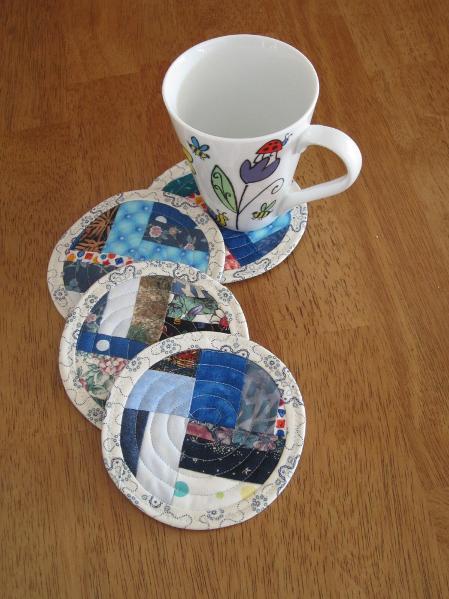 [one_half_last]
2. Scraps strike again! These beautiful scrap busting coasters by Bluprint member CanadianQuilter blend function with fashion, showcasing a simple but sophisticated machine-quilting design.
[/one_half_last]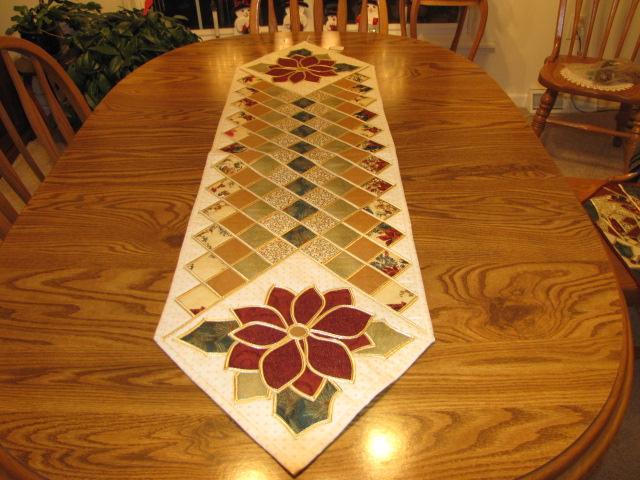 [one_half_last]
3. It's not often that home decor takes our breath away, but this stained glass-inspired table runner by Bluprint member Needleworks does just that! Featuring exquisite piecing and a lovely poinsettia motif, this runner radiates beauty.
[/one_half_last]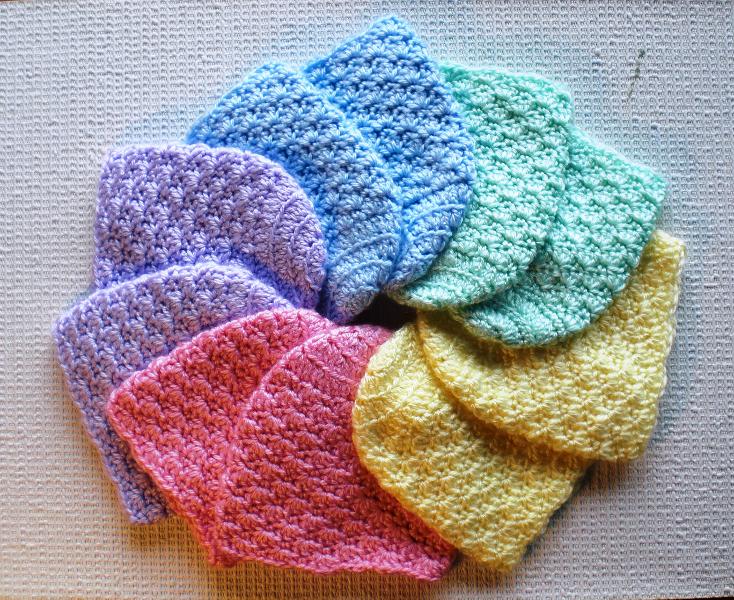 [one_half_last]
4. Classic and cute just about says it all! Simple-to-make and sweet-as-can-be, these darling newborn caps by Bluprint member Jeanie K will keep your favorite little one warm and in style.
[/one_half_last]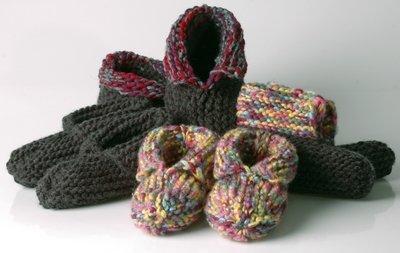 [one_half_last]
5. Baby's got a brand new pair of shoes! These adorable baby booties by Bluprint member JGCraftyLiving are the perfect way to show off colorful yarn and to keep tiny feet nice and toasty.
[/one_half_last]
The 5 most downloaded patterns from Bluprint's indie designers in 2014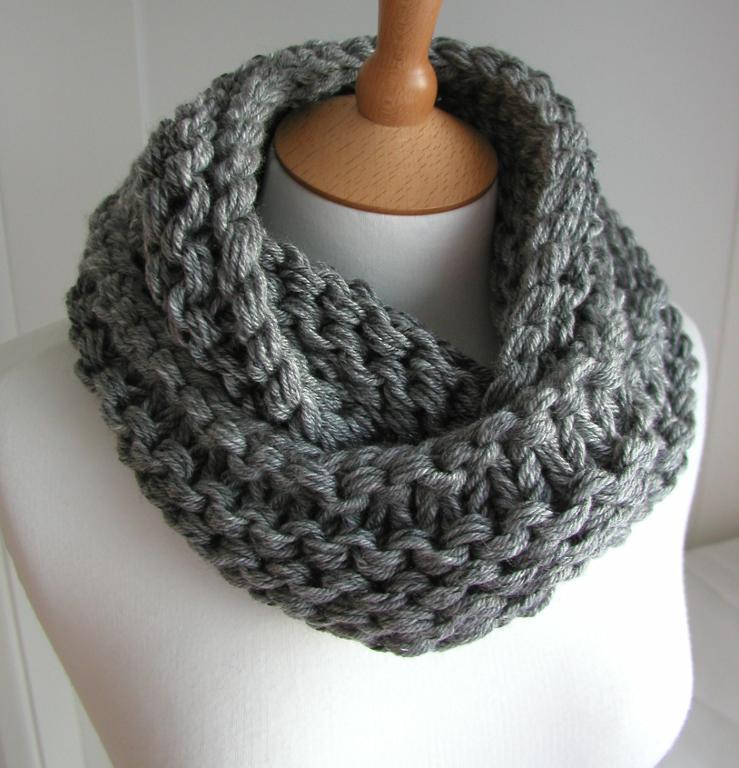 [one_half_last]
1. A chic, season-spanning accessory –– need we say more? You can work up this chunky, circular scarf from Bluprint member Julia Marsh in a snap, and pair it with sweaters, T-shirts and long-sleeved dresses for a stylish way to weather any storm.
Get pattern
[/one_half_last]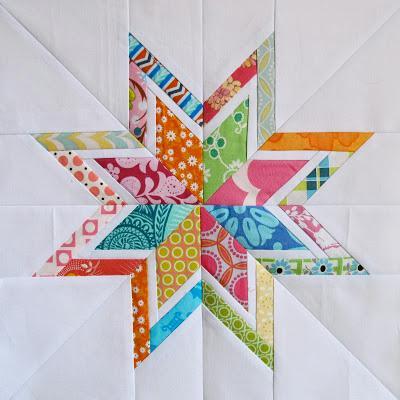 [one_half_last]
2. This fabulous foundation paper piecing template from Bluprint member Anna of Six White Horses will take you to the moon and back! Sew your own with your favorite color palette or warm and cool scraps… whichever you use, this Lone Starburst is sure to shine brightly!
[/one_half_last]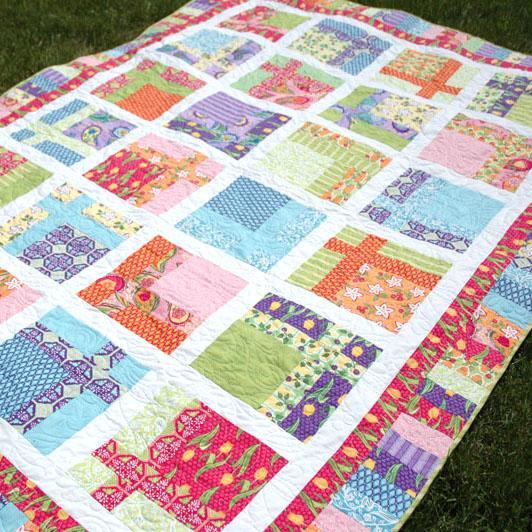 [one_half_last]
3. Quilt designer and Bluprint instructor Amanda Murphy designed this vibrant, pre-cut friendly pattern, and it's a great way to use your 10" squares and 2 ½" strips! Between the lovely color palette and fresh style, Topiary Tiles is a tempting pattern indeed.
[/one_half_last]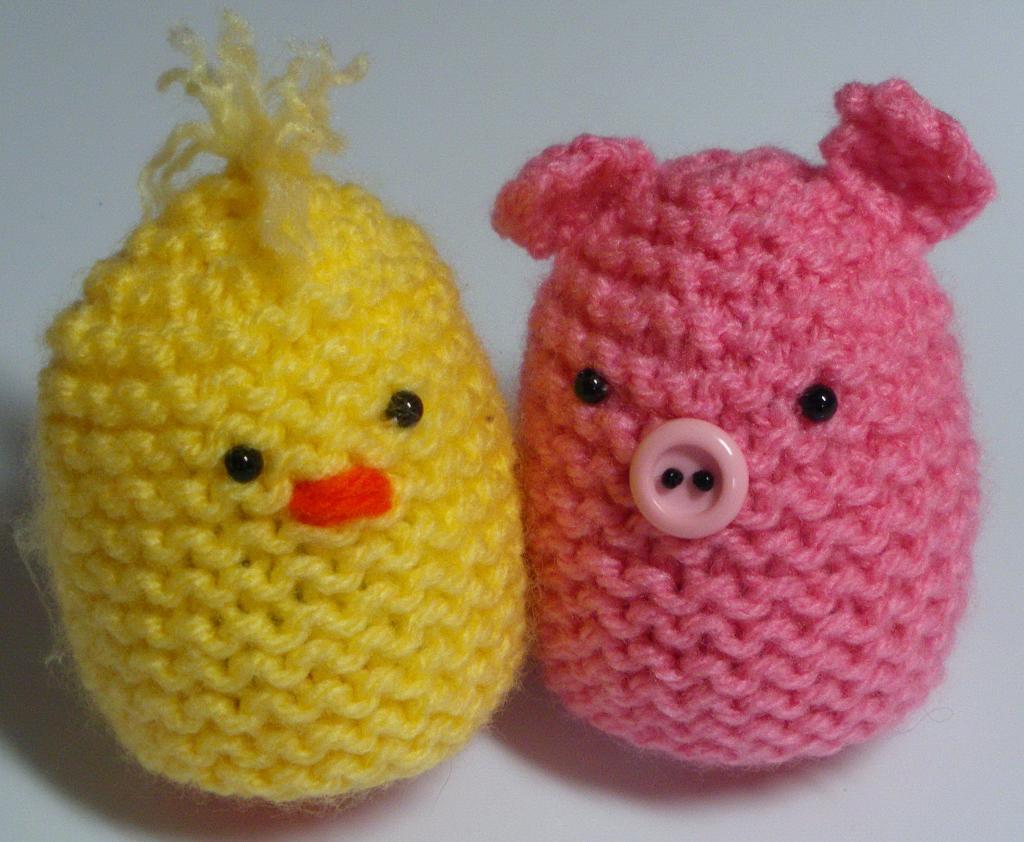 [one_half_last]
4. Cute, cuddly and easy to make –– no wonder these egg cozies from Bluprint member AudreyKnits are so popular! From a lil' pink pig to a big-eared bear, you can work up an entire crew of cuddly critters!
[/one_half_last]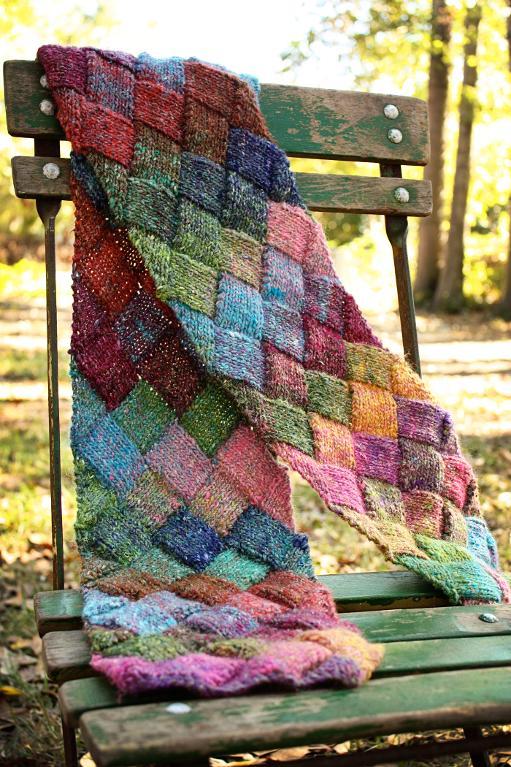 [one_half_last]
5. Textural and full of color, this dazzling diamond scarf from Bluprint member Freckles & Purls is perfect for knitters of any level! Practice entrelac knitting and work up a head-turning accessory with this wow-worthy pattern.
[/one_half_last]
If you loved today's post, wait 'til you see what we've got in store for you next! Check out the Bluprint Spirit Week calendar to make sure you don't miss a thing.
Do you have a favorite Bluprint pattern or project? Show us!