Dress up any outfit in your wardrobe with a handmade crochet vest. Vests also make great gifts for others, since they work up relatively quickly compared to other wearables but still make a big impact when the present is opened. These 10 crochet vest patterns offer an array of options for women, men and children.
1. Diamond Lace Vest Kit
ArtYarns provides everything that you need in this crochet vest kit including their amazing Luxe Merino Yarn. This crochet accessory is designed to work like a wrap but looks like a vest, making it unique and therefore a really terrific statement piece. This is the kind of crochet vest that you can wear with both casual and dressy outfits, plus it makes a great gift item that the recipient will surely treasure. The crochet pattern is written for four sizes: small through extra large. It is an intermediate-level crochet pattern that utilizes only basic crochet stitches.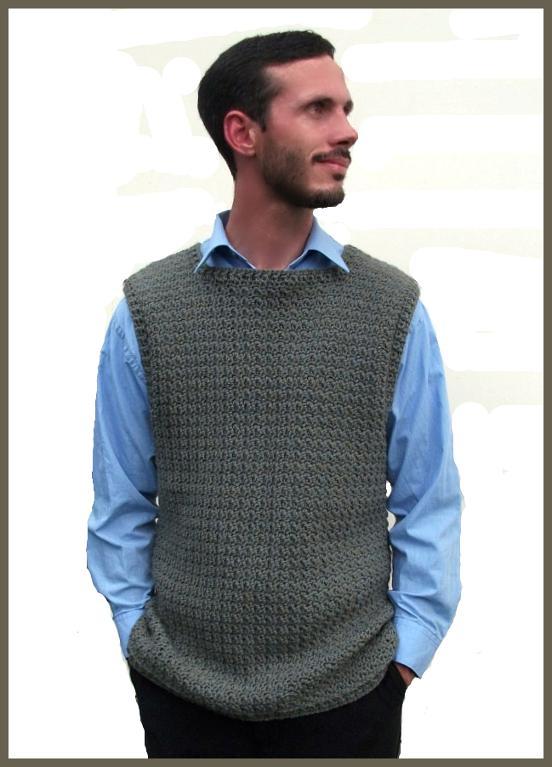 Photo via Craftsy member Holland Designs
2. The Jared Vest
This is the ideal men's crochet pattern. It's simple, it's sexy and it's stylish. It doesn't scream "my girlfriend made me this" but instead offers that cozy perfection of the right handmade gift. It is worked almost entirely in very basic crochet stitches with some post stitches for the ribbing around the edges.
Photo via Craftsy member Alexandra Tavel
3. Huntress Vest
This one-shoulder crochet vest is one of the most popular contemporary vest styles, so it's a perfect accessory for anyone with a fashionable edge. It is inspired by Katniss's style in The Hunger Games film, but it's worked in a chunky yarn that has a softer, cozy appeal. It's a terrific winter crochet wearable!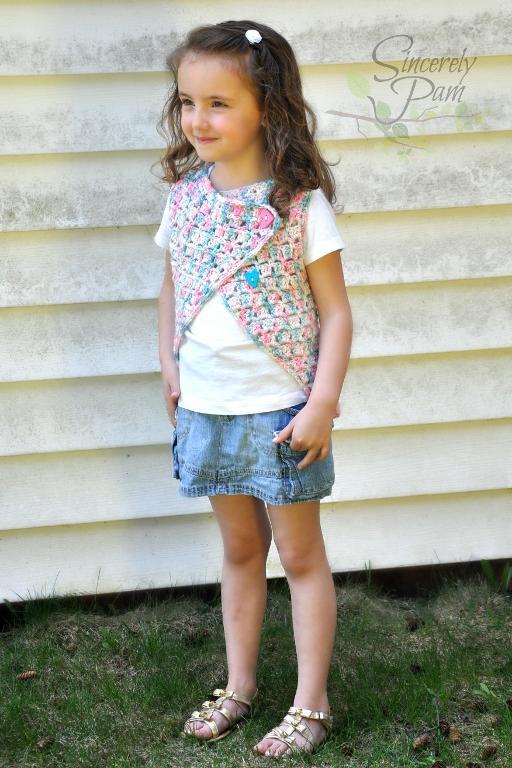 Photo via Craftsy member Sincerely Pam
4. Madison Vest
Here is an adorable kids' crochet pattern with a really original design that looks like a classic vest from the back but more of a wrap in the front. It has a button closure so it offers a great chance to use some of your favorite buttons. The crochet pattern is designed for children sizes 2-16. It is worked with a combination of sc, hdc and dc stitches.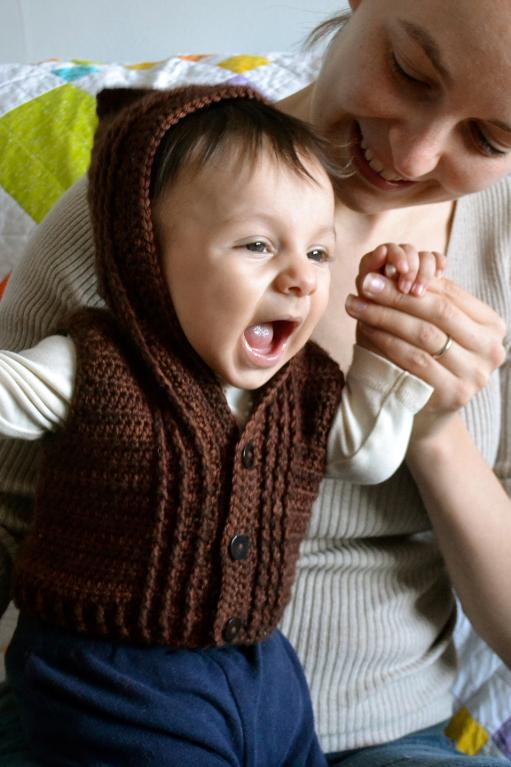 Photo via Craftsy member sweetpaprika
5. Tenzing Vest
Who could resist snuggling with a little cutie all wrapped up in this hooded crochet vest? This is a baby's crochet vest pattern available in five sizes from age 0 months – 2 years. It's worked in a single piece with just a little bit of seaming. The texture comes from the post stitches that make up a large portion of the design. It's thick and cozy and oh so cute!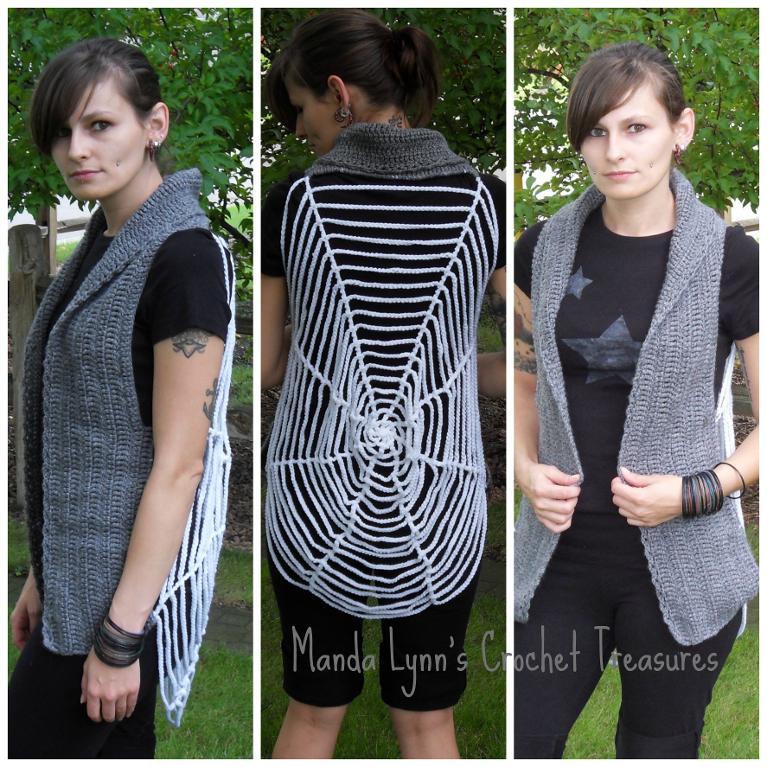 Photo via Craftsy member Mandalynnmarie
6. SpiderWeb Vest
This crochet circle vest has a streamlined modern sense of style when you view it from the front, but turn around and you've got a statement piece in the shape of a spider web. This is a terrific crochet vest for teens, although many adults will also enjoy wearing this vest, too. It's a one-size-fits-most crochet design that you can adapt fairly easy if you have basic crochet skills.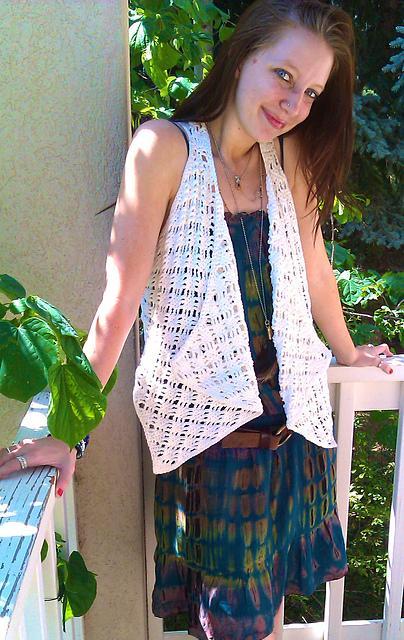 Photo via Craftsy member Sara Dudek
7. The Flowing Vest
This crochet vest pattern has amazing drape, so you'll look like a true fashion designer when you craft it even if you only have limited crochet skills. It's worked up with worsted weight yarn and simple single crochet and double crochet stitches.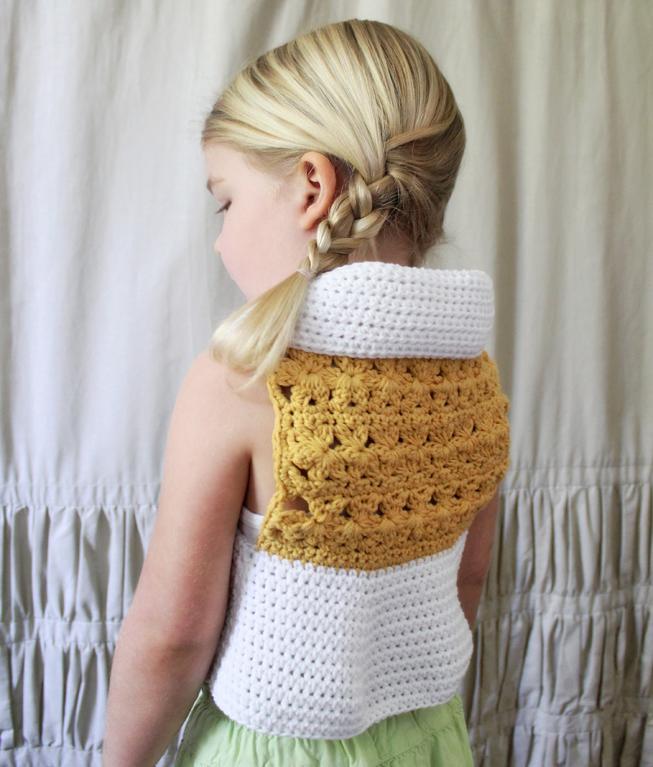 Photo via Craftsy member NaturallyNora
8. The Summer Vest
Although it's called The Summer Vest, this looks cute on little girls all year long. Add a long-sleeved shirt underneath and it's the perfect second layer for cooler months. It's actually available in three sizes, including an adult's size small, making it an even more versatile crochet pattern. It requires some level of intermediate crochet skills, particularly to work the beautiful daisy flowers that make the back of the piece so intriguing to the eye.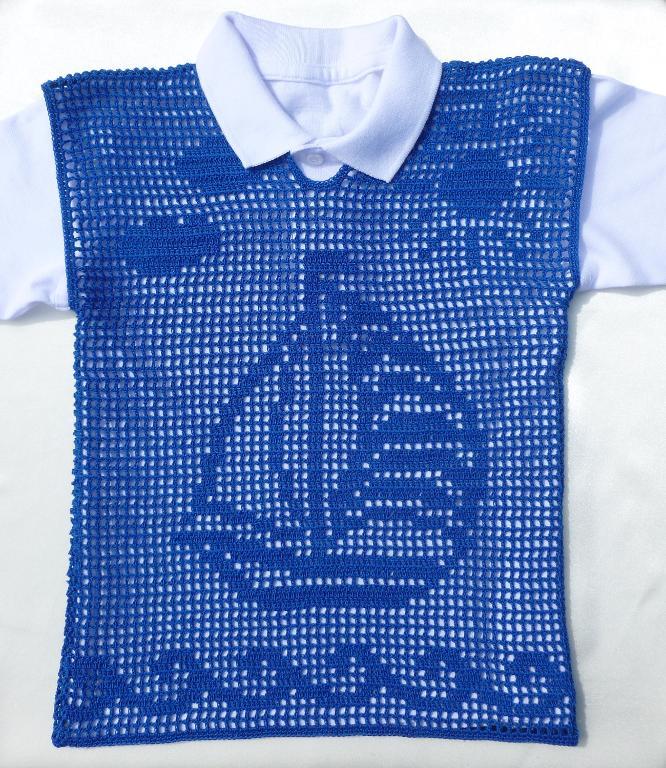 Photo via Craftsy member Luba Davies
9. Brigantine Filet Boys Vest
Filet crochet is a fabulous technique that can be used to create any graphic that you desire. This adorable free crochet vest pattern uses that great technique to create a boat in the sea with sunny skies. It's adorable! This crochet pattern is for ages 3-5.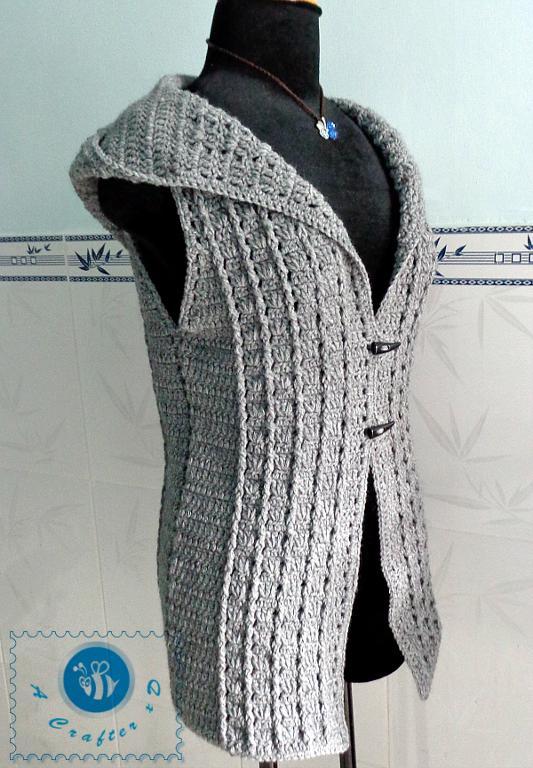 Photo via Craftsy member BeACrafterxD
10. Overcast Vest
This hooded crochet vest has a great cardigan feel to it, and it makes a fabulous addition to your wardrobe. The adult crochet pattern is available in six sizes from S – 3XL, and it's available as a diagram as well as with written instructions.
jackie tasch

Leslie

Kathleen Lunrdigan

Gail Hutchinson

avoltam21248974

Louise Jordan

Juley Karns

Gail Hutchinson

Customer Service

tcranemcd@gmail.com

Customer Service

Lesa Feazel

Leslie