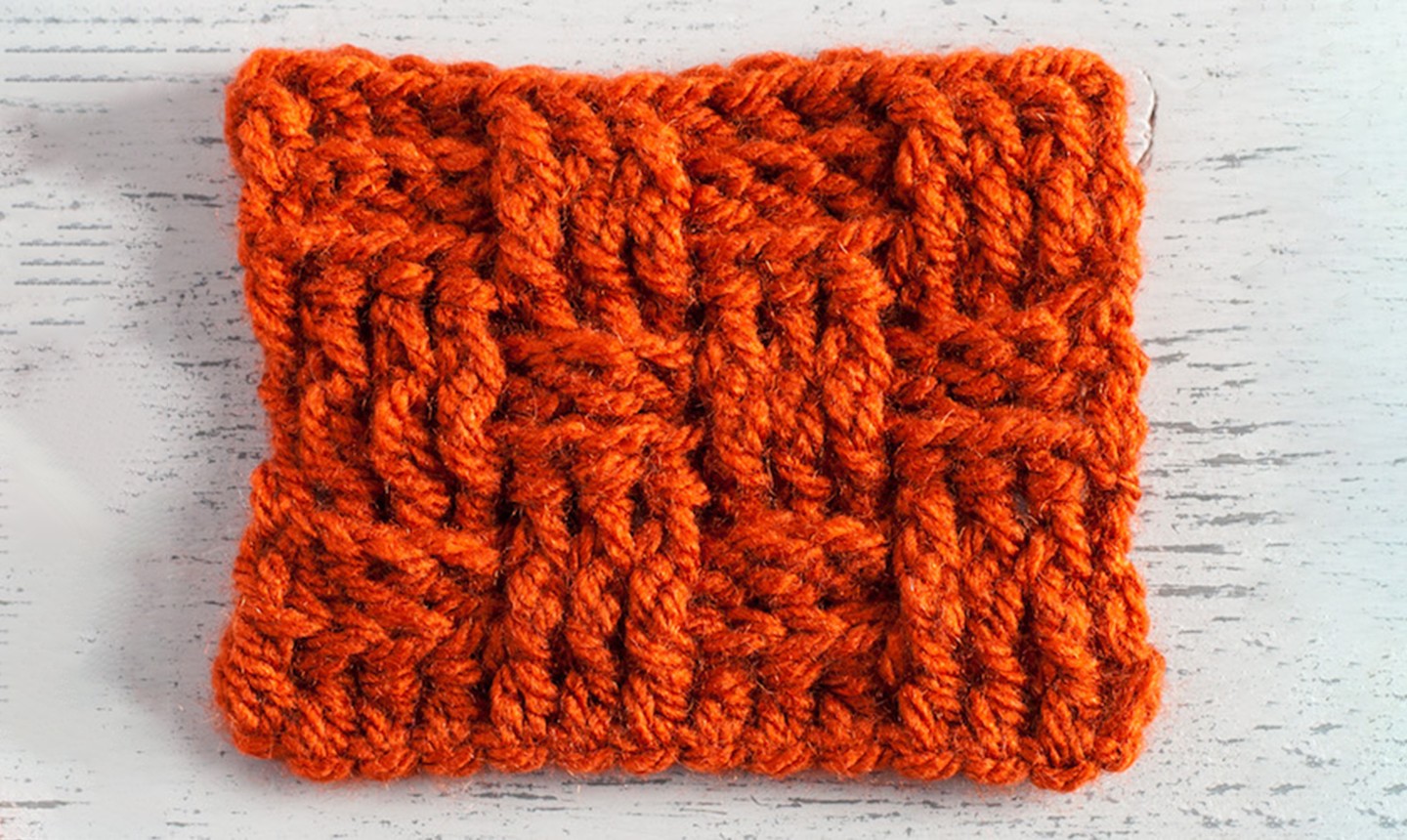 The crochet basketweave stitch consists of sets of front and back post double crochet stitches, creating a fabric with a gorgeous woven texture. It's a wonderful stitch to use for crocheting patterns like scarves, blankets and washcloths — make sure you know how to do it in time for your next project.
Basketweave Stitch
Level: Intermediate
Abbreviations
ch: chain
dc: double crochet
fpdc: front post double crochet
bpdc: back post double crochet
Pro Tip: This stitch is done using a multiple of 6 stitches plus 4. Our swatch started with 16 stitches and used worsted weight yarn. For a scarf, you may want to try chaining 28 or 34.
Instructions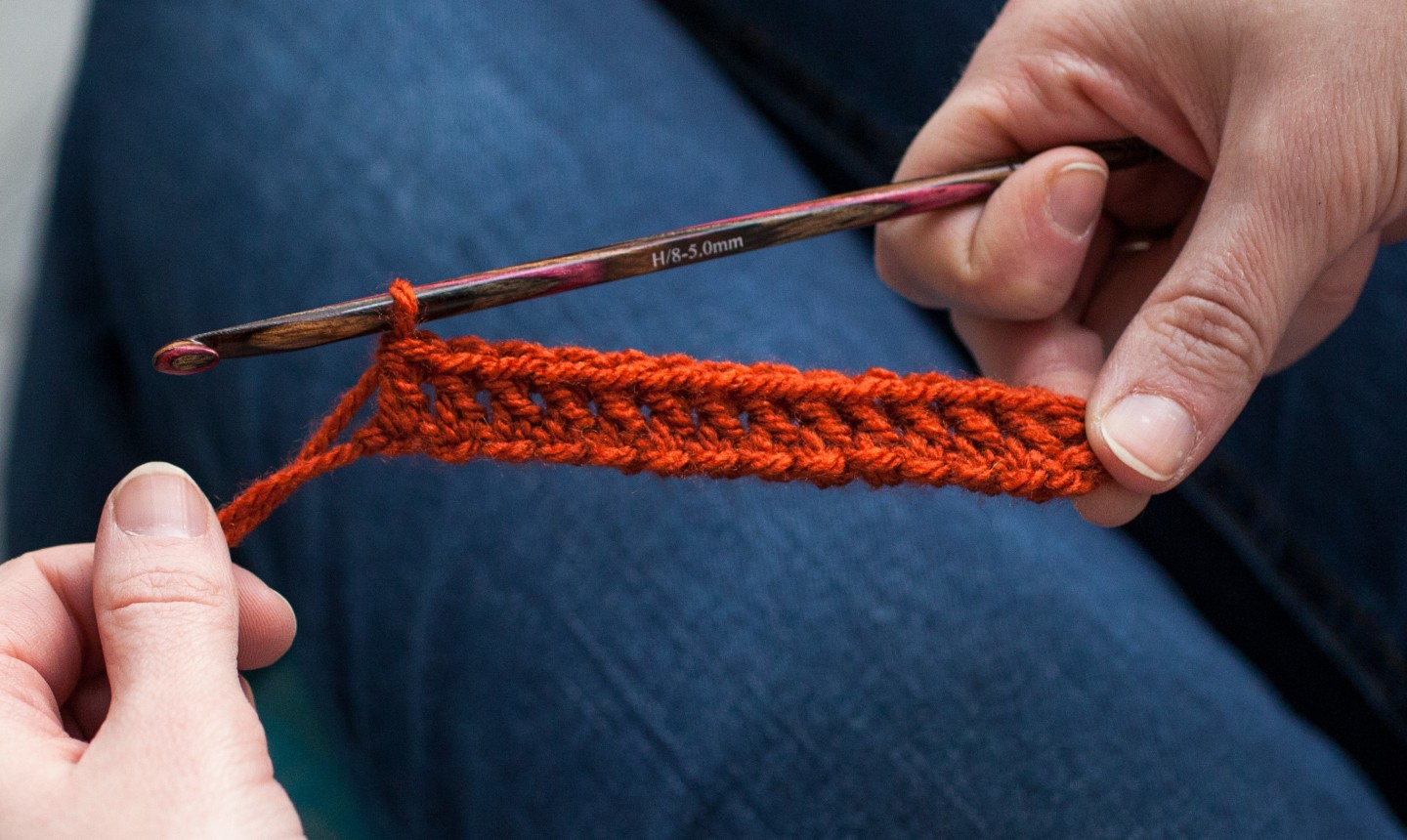 Row 1: dc in the 4th chain from hook, dc in all chain sts across. When you get to the end of your row, ch 2 and turn.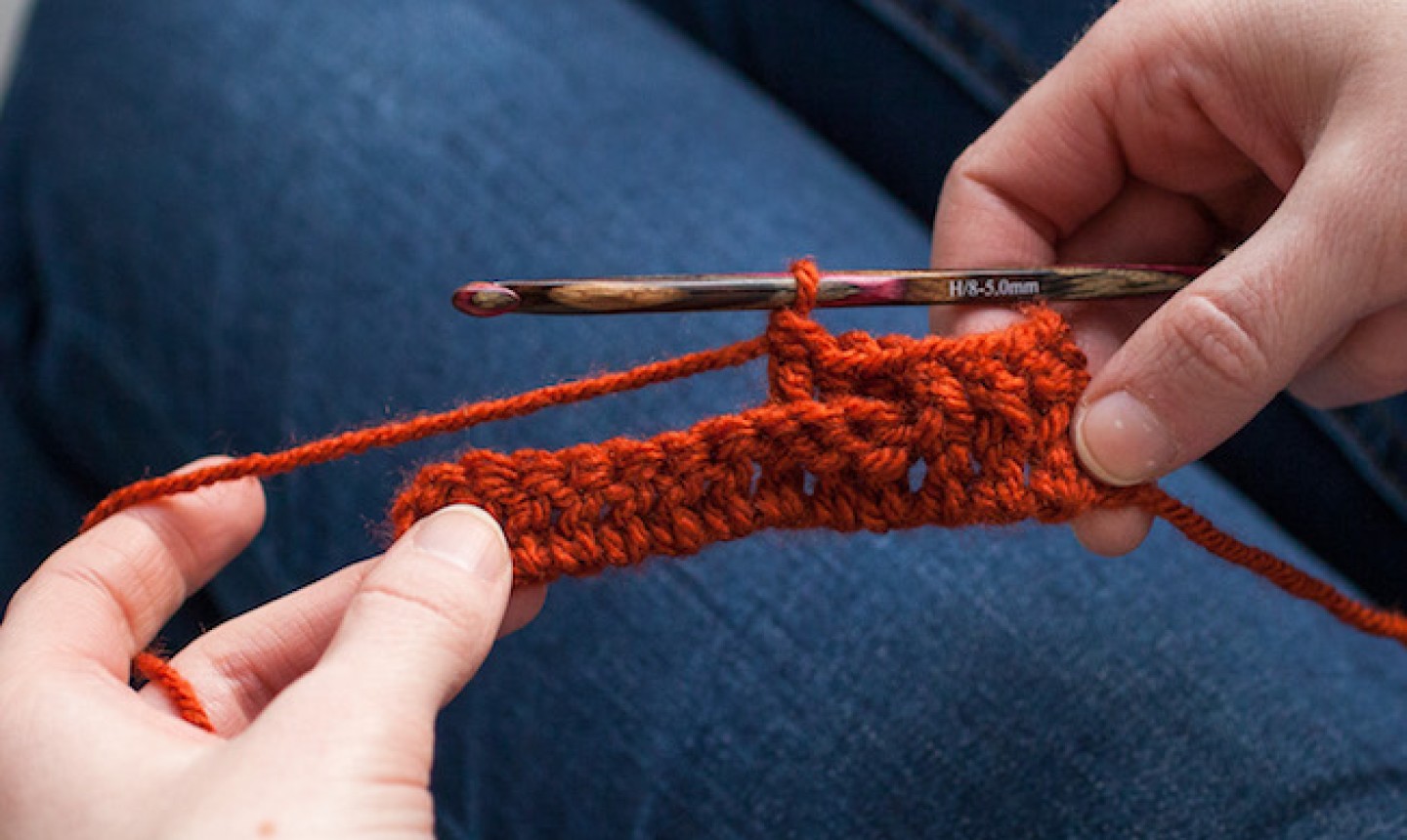 Row 2: skip the first dc, *fpdc in next 3 sts, bpdc in next 3 sts; repeat from * to the end of your row, dc in top chain of turning chain from the row below, ch 2, turn.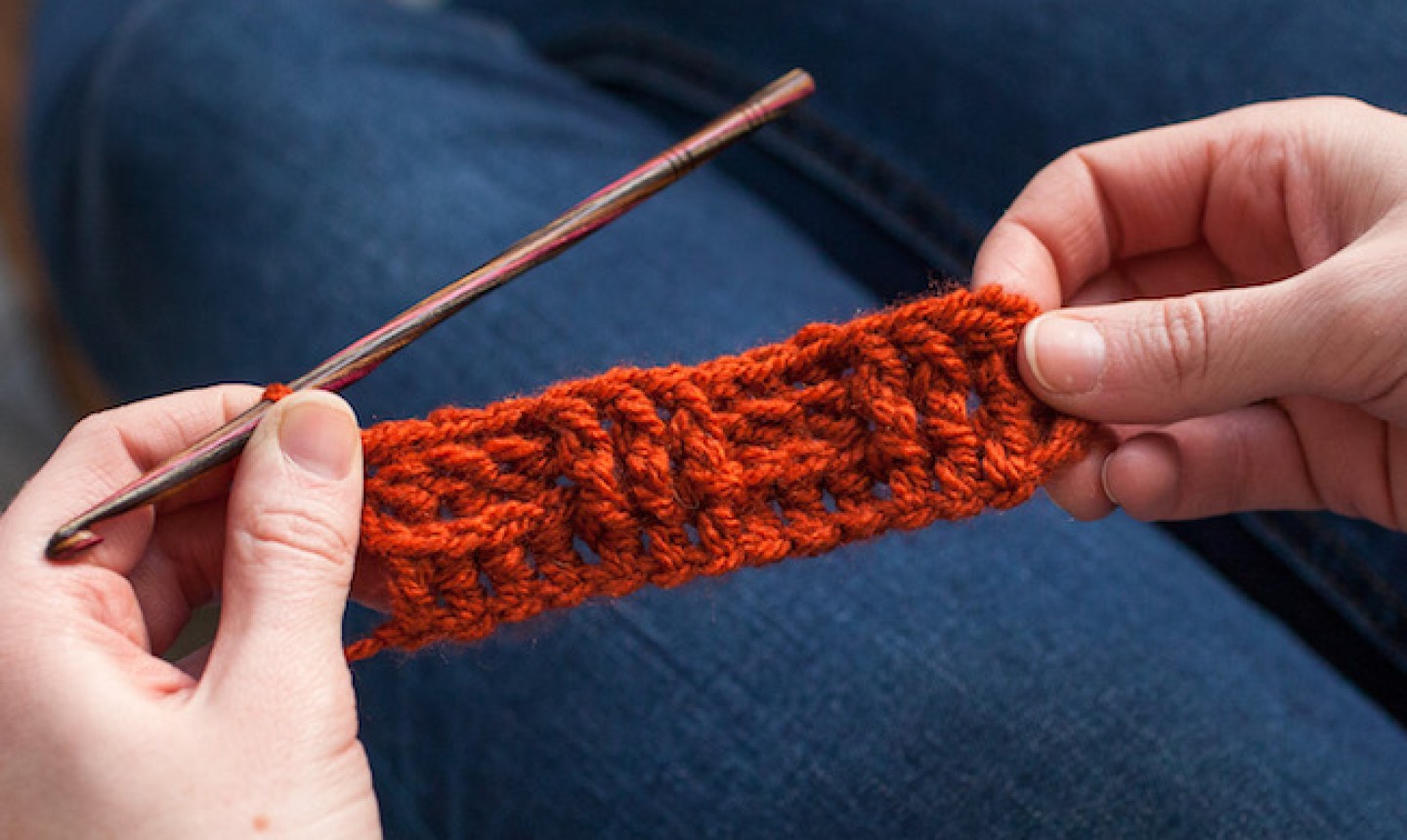 Row 3: repeat row 2.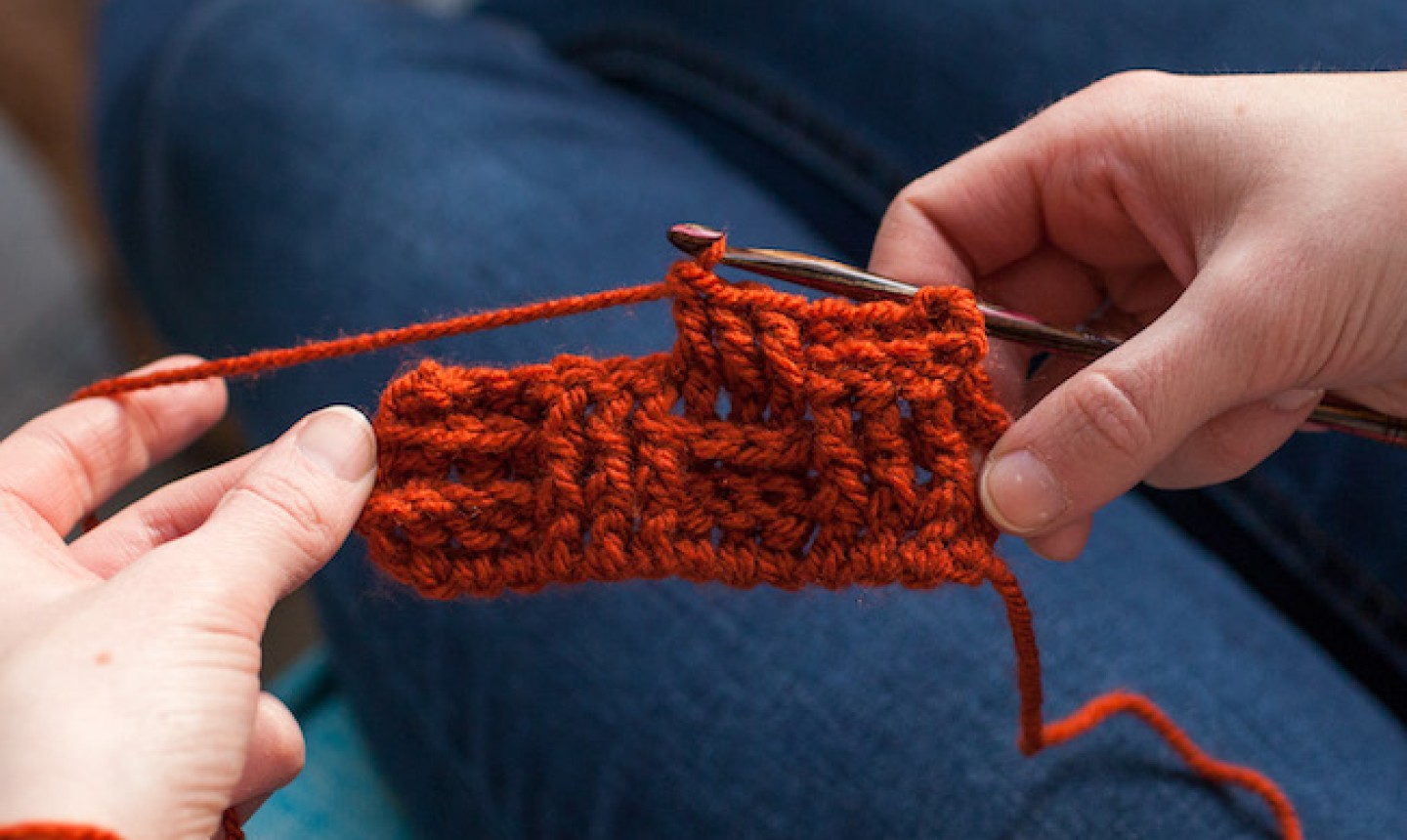 Row 4: skip first dc, *3 bpdc, 3 fpdc; repeat from * to end, dc in top ch of turning ch from row below, ch 2, turn.
Row 5: repeat Row 4.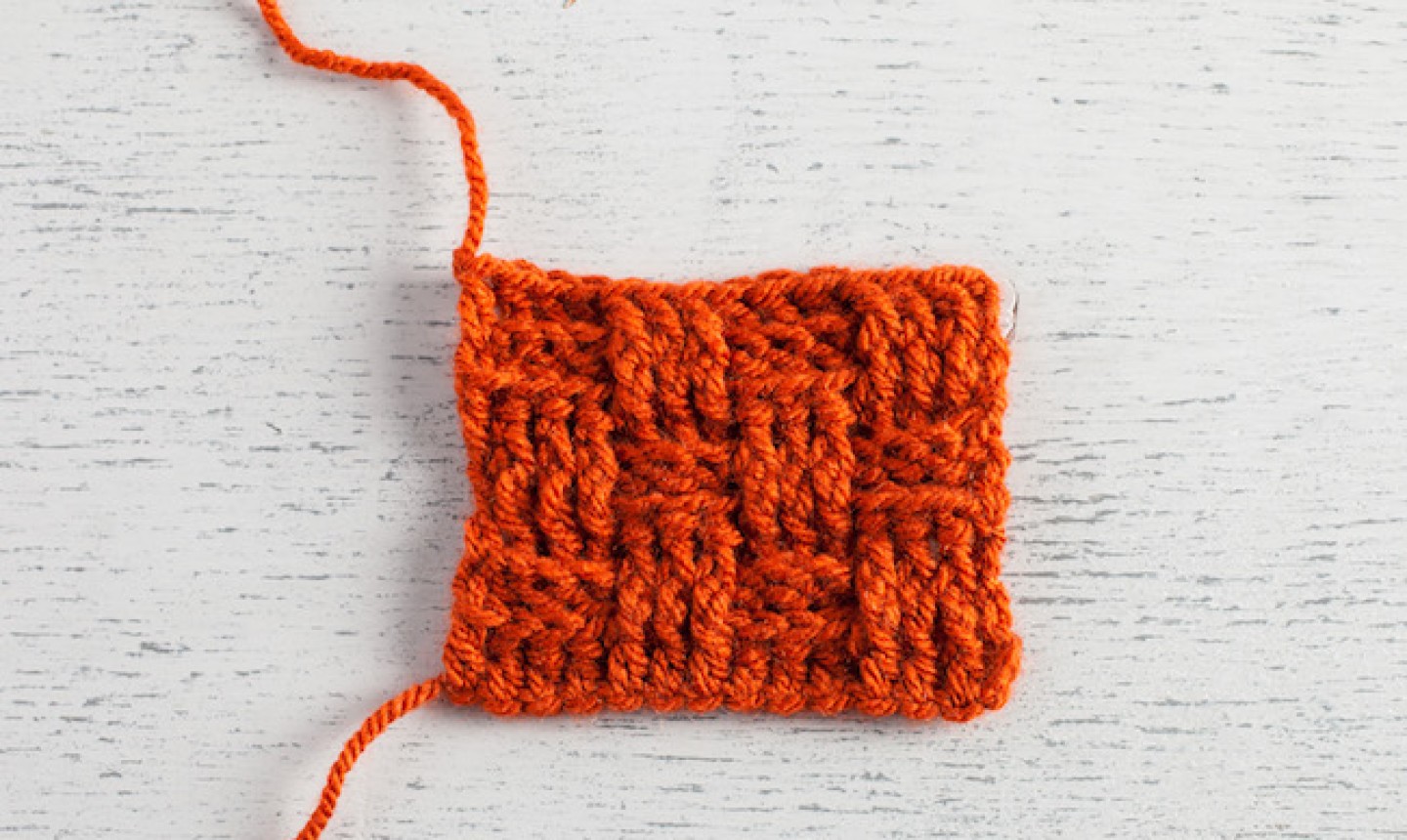 Work rows 2-5 until your fabric is the desired length and you see that gorgeous texture!