This might sound lazy, but sometimes I hate working single crochets into foundation chains. There's so much finagling with my fingers, and that first row works up so slowly. This is especially annoying when trying to make jewelry. But, then I discovered there was a cord that, no matter how long or short you want it, only requires you to chain two stitches…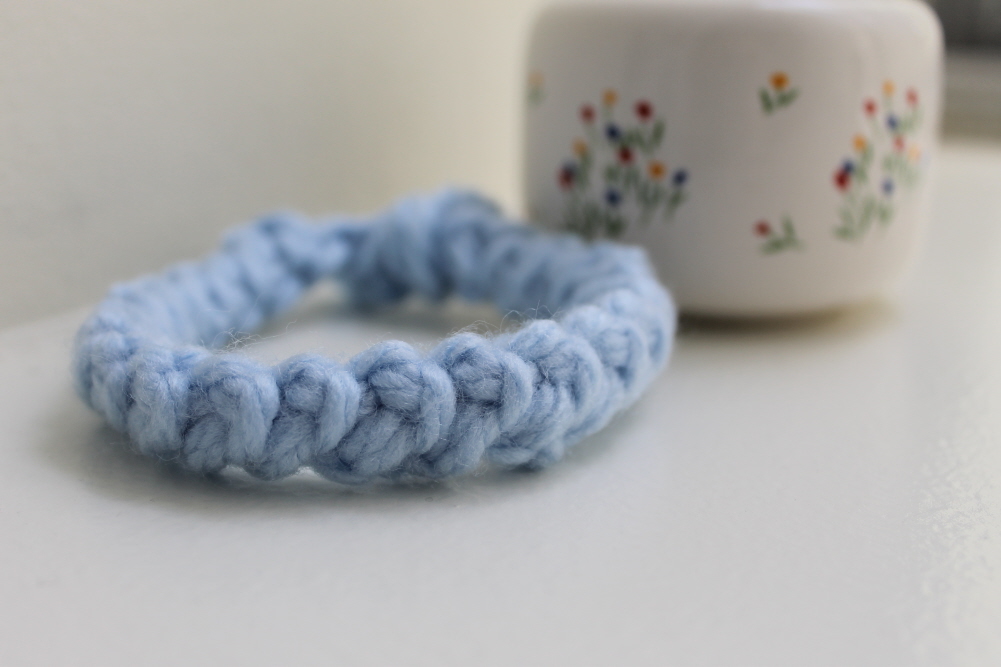 This magical cord, usually called the lobster cord, is thicker than a regular row of single crochet, making it ideal for anything from drawstring closures to jewelry. The cord is so easy that, once you get the hang of it, it works up quickly. In fact, I made this lobster stitch bracelet with bulky yarn in less than five minutes!
Follow this tutorial to crochet the lobster stitch bracelet, then go nuts with all the different ways you can incorporate it into your crochet!
How to crochet a lobster stitch
What you'll need
I used a bulky-weight yarn and size K hook to crochet my bracelet. I also find it's easier to learn a new stitch when you can actually see all the loops clearly, so I chose a light blue.
Just getting started in crochet and lost in a sea of chains and stitches? Then check out The Beginner's Guide to Crochet. This FREE downloadable guide provides tutorials in chain stitching, single crochet, double crochet and more to get you on your way to creating your own adorable crocheted items!
Directions
Chain 2. Single crochet into the 2nd chain from the hook.
See how the top of the stitch you made runs down the side of the hook? Now we're going to flip that whole piece vertically so that the stitch runs up and down the hook the opposite way.
Here's the stitch before we flip it over: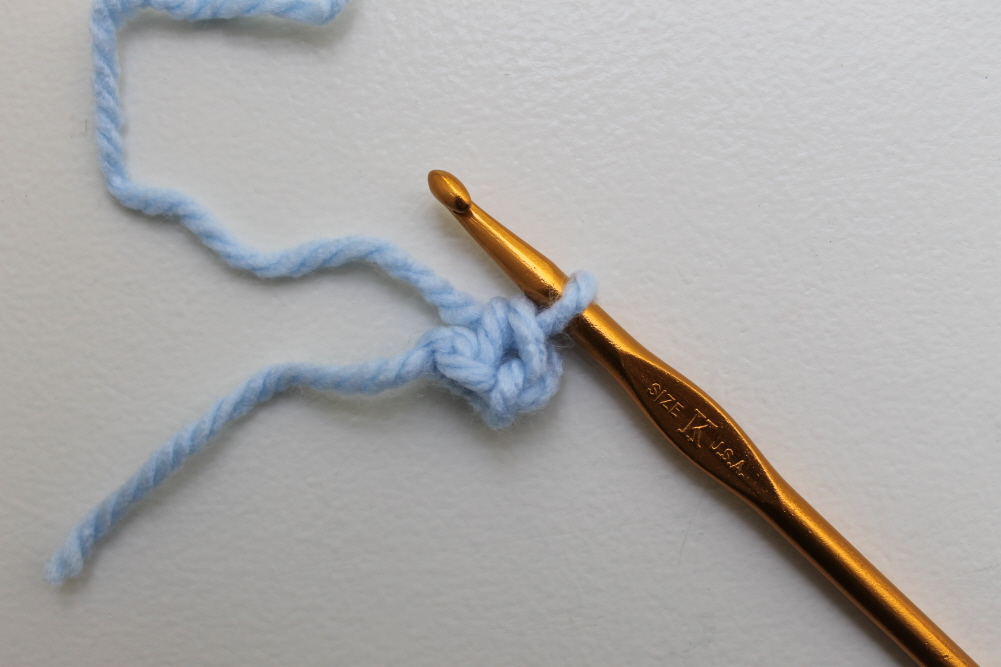 Once you turn your work vertically, it should look like the photo below. With the yarn in back, insert the hook into the loop on the top left of the piece. The photo below shows you exactly where that hook is going.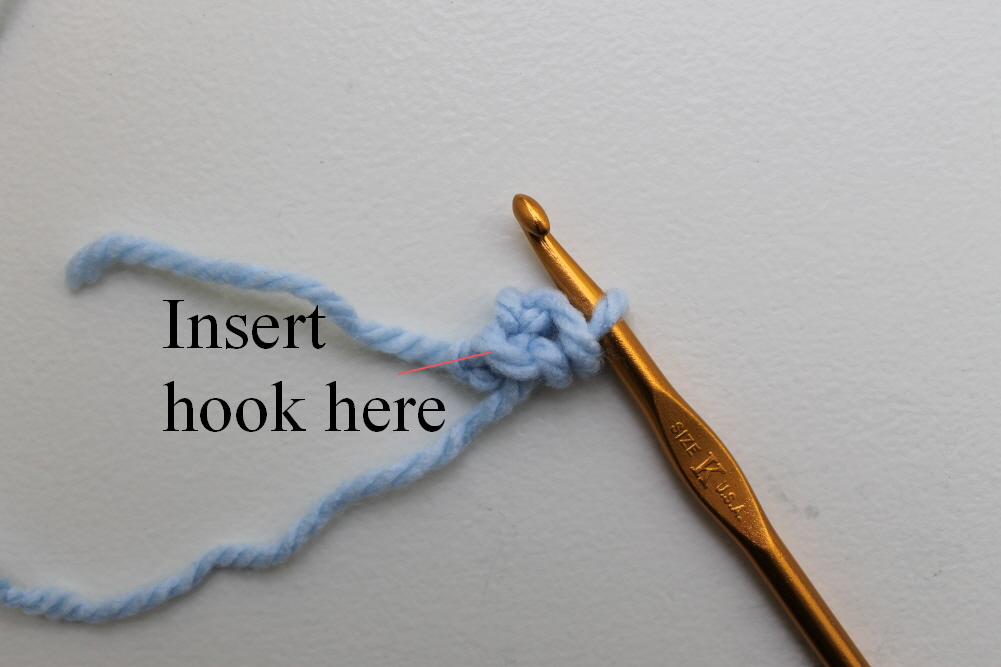 Notice that after you insert the hook, you'll have two loops on the hook like this: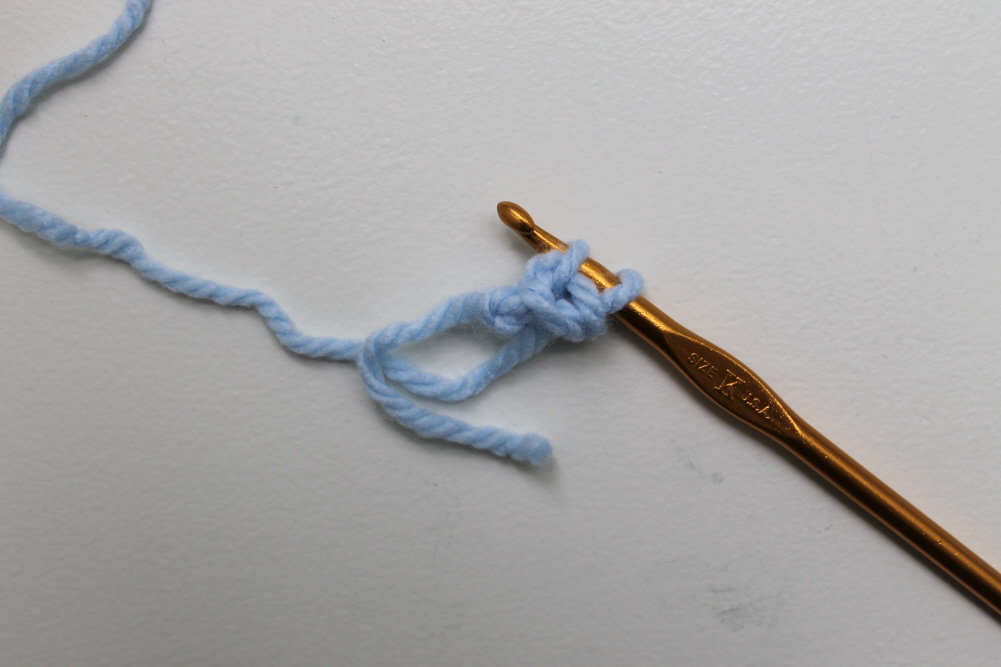 Single crochet into the loop. One lobster stitch is complete!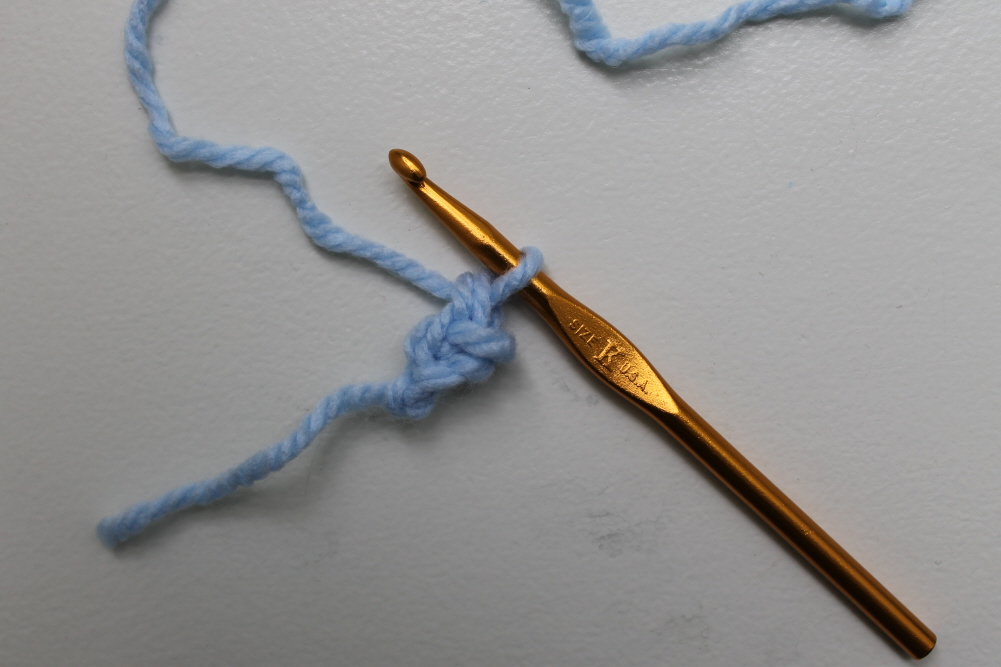 Let's do it again. Flip your work vertically once more. This time the loop you're going to insert the hook into has two loops. Check it out in the photo below, then insert your hook into the loops.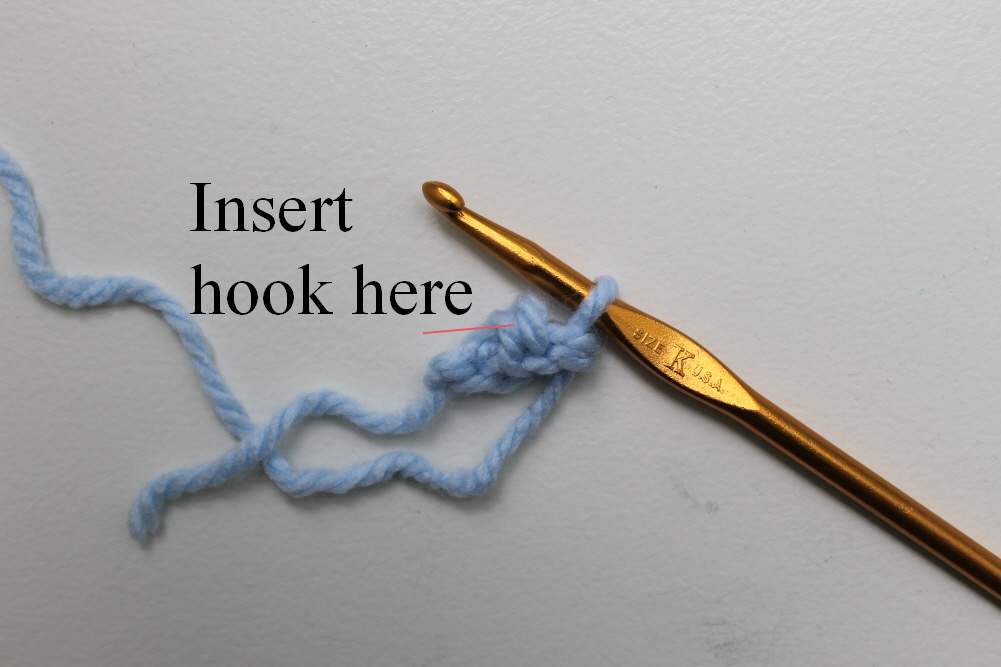 Now you have 3 loops on your hook. The first two are the loops you just inserted the hook into.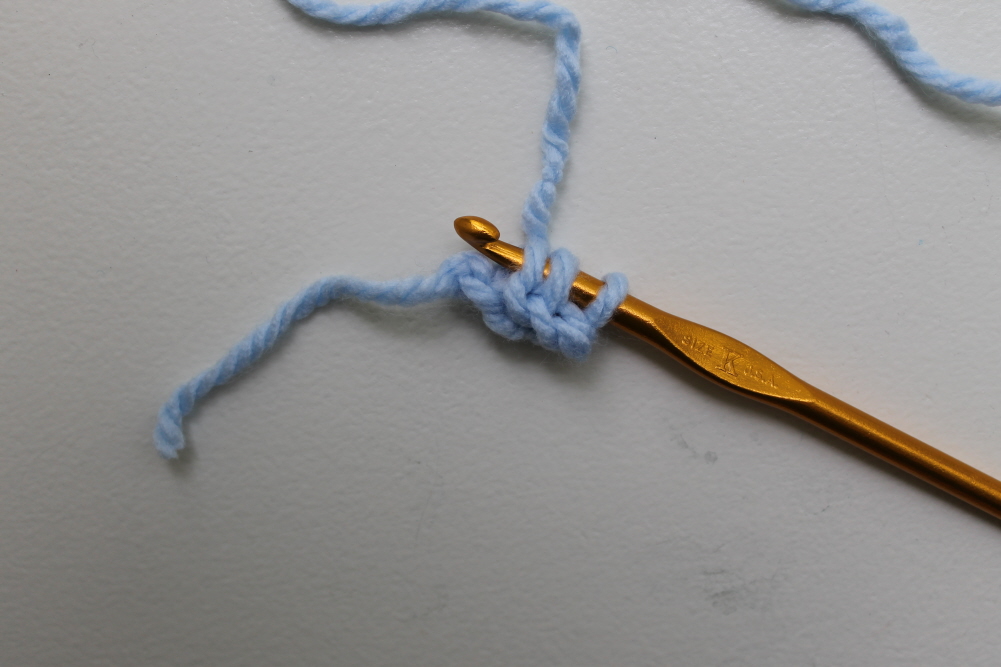 Single crochet into those loops. Your cord is growing!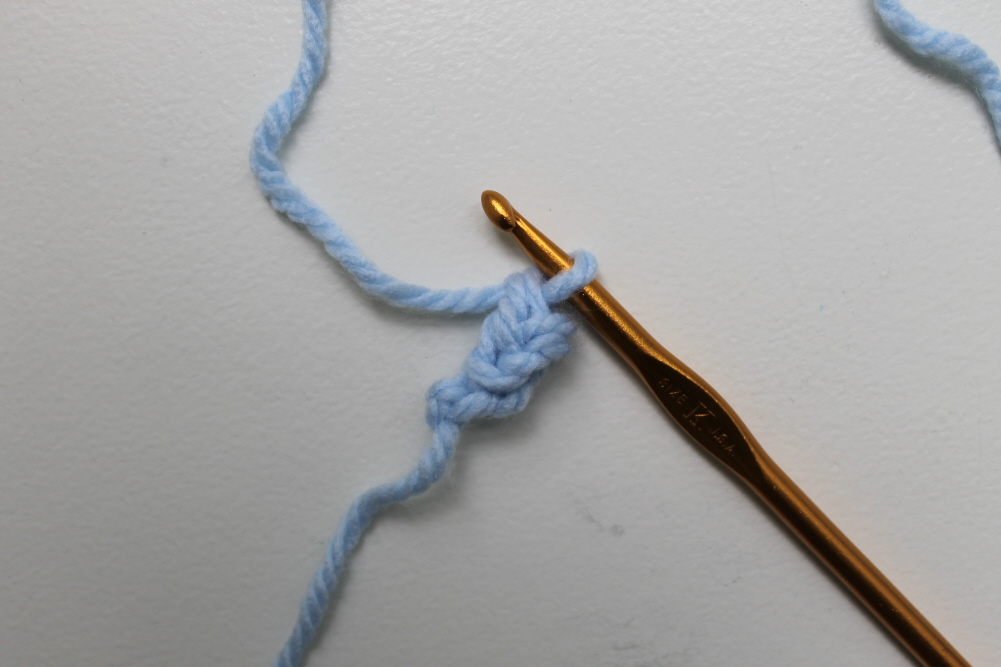 Once more, flip that work vertically.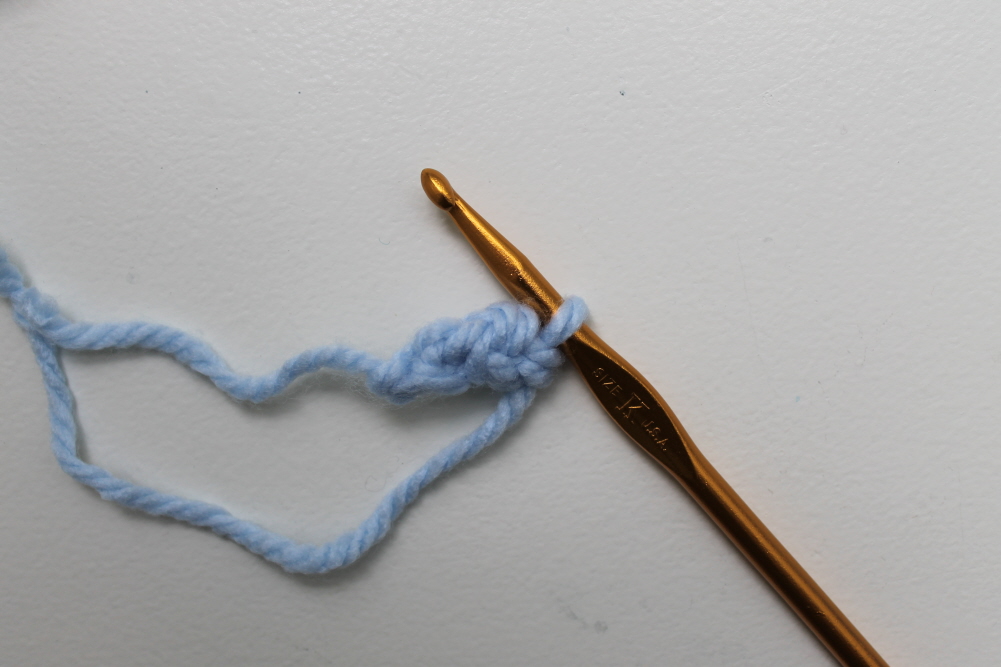 Insert the hook into the loop…You know where that magic loop is now, don't you?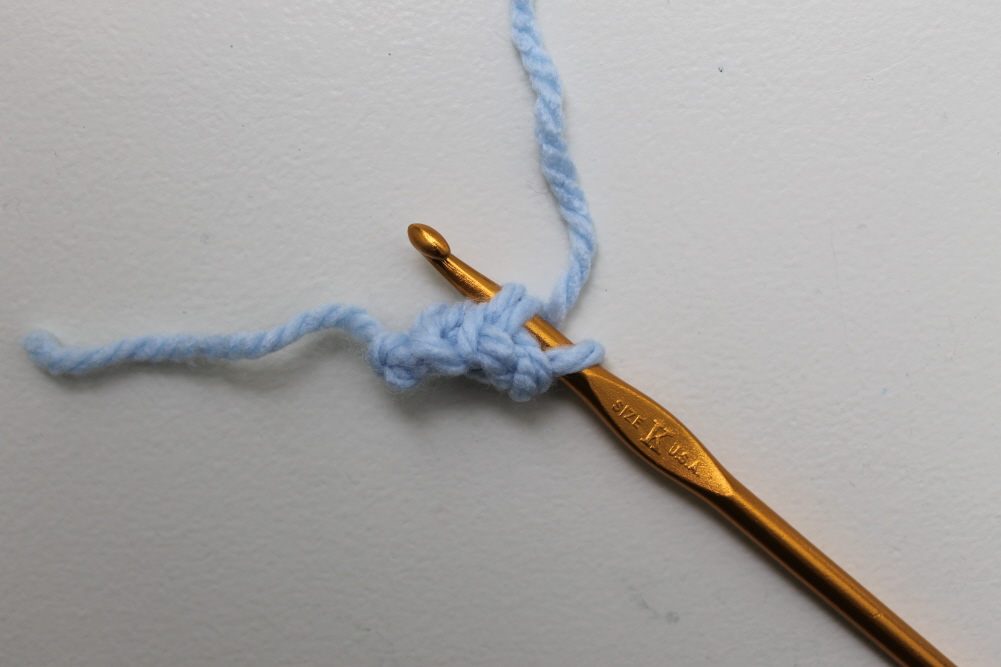 Single crochet into the loop and watch that cord grow even more!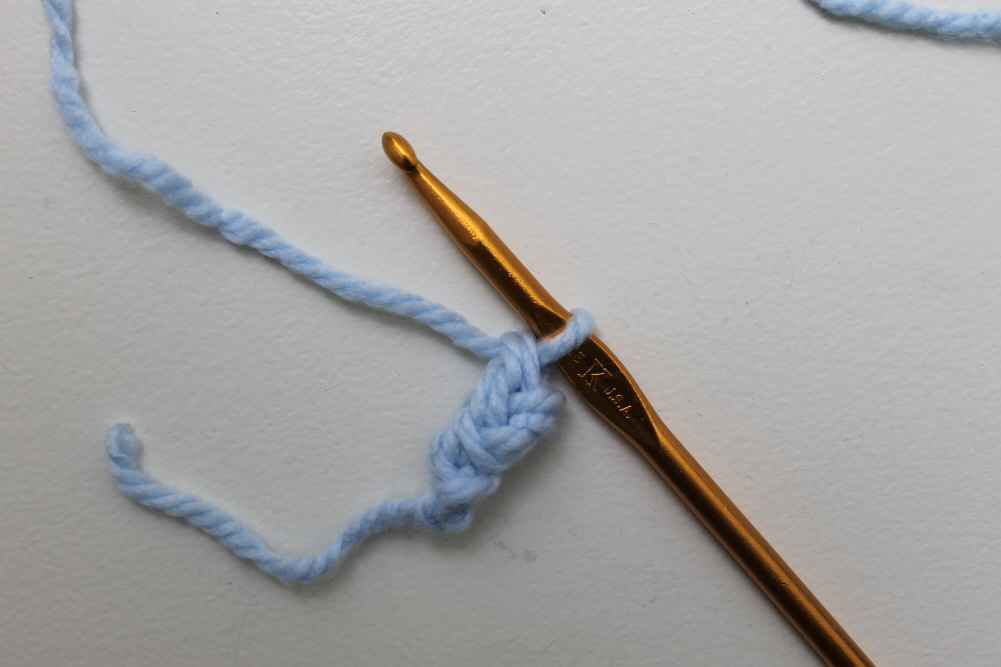 Keep stitching until you reach the desired length of your bracelet. Remember that the cord is a bit stretchy, so you will be able to slip it over your hand even if the bracelet seems snug.
Once the desired length is reached, slip stitch into the first single crochet to close the circle. Fasten off and weave in all the loose ends. You're finished!
What to do with your lobster cord
This simple bracelet is just the start. Here are a few other ways you can incorporate the lobster cord into your crochet:
When I made cords in the past, I used to chain stitch, then single crochet into each chain to form the cord. The lobster cord is a fantastic substitution for that because you don't even have to bother with chain stitching! Think tie cords for hats, drawstrings for bags — you get the idea.
Take the bracelet idea even further by experimenting with different weights of yarn. My bracelet used a chunky yarn, but you could try a delicate, light-weight yarn for something a little fancier. You could even add beads!
There are lots of other types of accessories to be made from this type of cord, including necklaces and earrings. I've even considered using a Q hook and some T-shirt yarn to crochet a lobster stitch belt.
Are you obsessed with the incredible texture that stitches like the lobster cord can make with yarn? Get ready to be even more obsessed when you check out Drew Emborsky's new FREE class, Amazing Crochet Textures. Did I mention it's free? Because it is. Drew will show you cables, ribbing and other neat stitches that you only thought were possible with knitting.
What kind of stitch do you use when you want to make a crochet cord or bracelet?