Stripes are a simple and fun way to dress up just about any cake. They come in so many shapes and sizes, so they're suited to many different styles of cake: from simple and clean lines to rainbow panels of color and creative zigzags.
Here are several examples of the many ways stripes can figure into a variety of styles of cake decorating.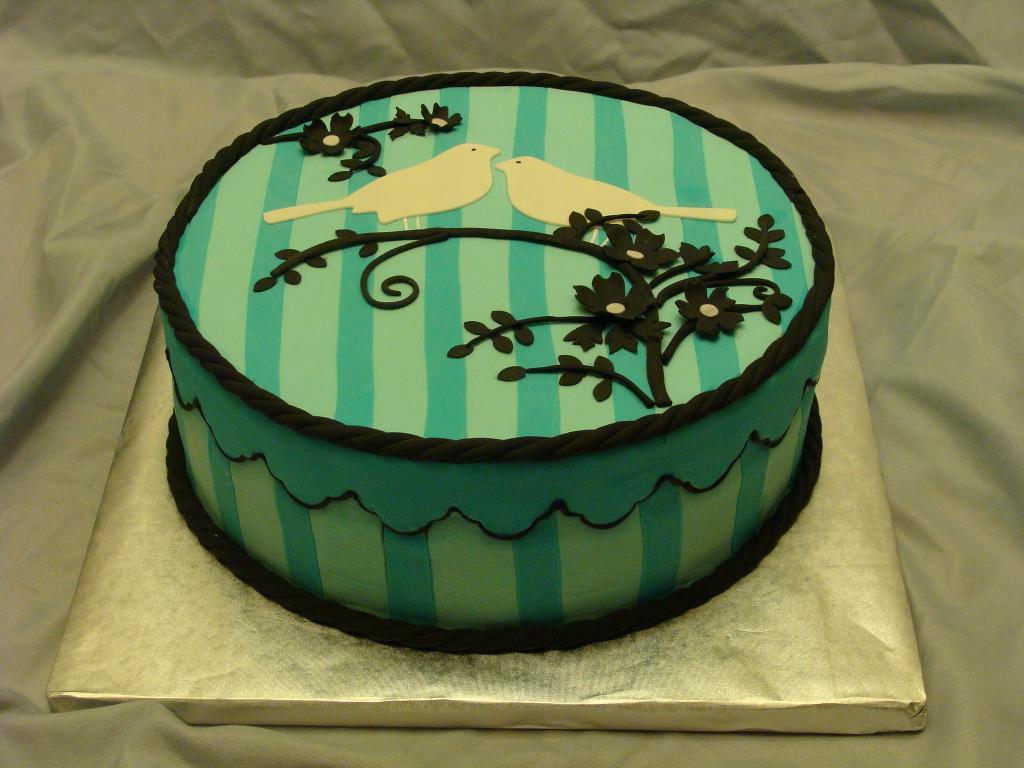 Photo via Bluprint member Naturepixie
Striped background:
This wonder in fondant was inspired by, of all things, a napkin design. After taking the Advanced Fondant Techniques Bluprint class, this baker was equipped with the skills to take the design from mere inspiration to tasty reality. Delicate fondant borders, flowers and bird cutouts make for a design that sings atop pretty stripes.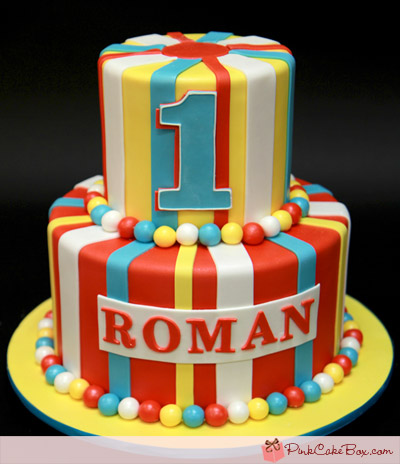 Photo via Pink Cake Box
Big top stripes:
For a kid-friendly treat, consider taking some stripe inspiration from the circus. Primary-colored stripes in varying thicknesses adorn this cake for a bright and joyful effect. A colorful pearl border adds a fun and whimsical finish for a very lucky 1-year-old's birthday.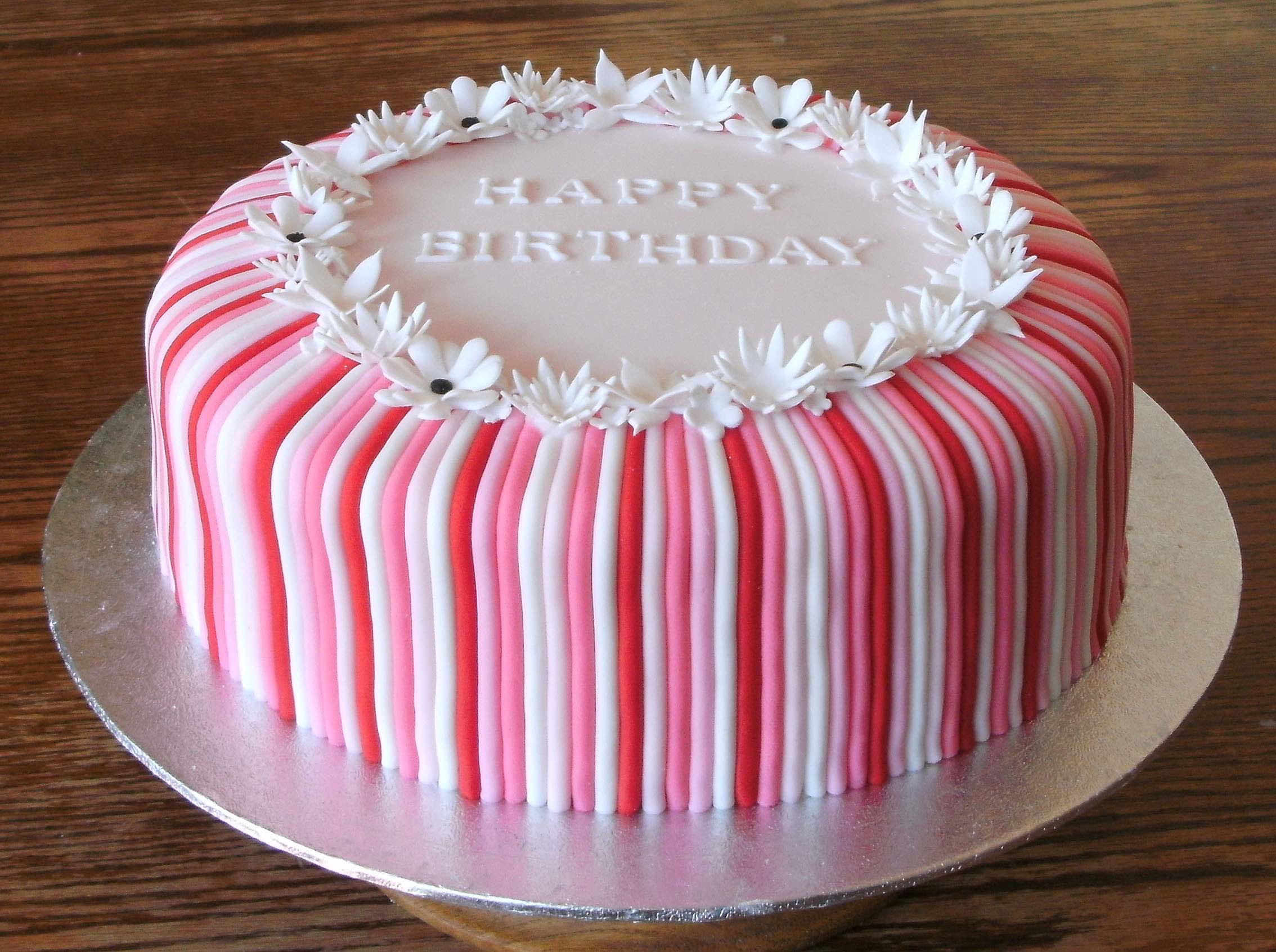 Photo via Call Me for Cake
Rounded stripes:
Using ropes of tinted fondant to form stripes on the sides of a cake adds a pretty look and textural effect. On this cake, a solid-colored white disc lined with lovely flowers is added on top of the stripes, cleanly covering any messy edges on top.

Photo via Sweetapolita
Chevron stripes cake:
Don't know what a chevron stripe is? Basically, it's a zigzag design–think Charlie Brown's shirt. This cake is a sparkling example of a sophisticated chevron stripe. This cake is covered in vanilla buttercream, marshmallow fondant and finally chevron "panels" made from white and turquoise candy clay.

Photo via i am baker
Stripes on the inside:
A cake doesn't have to wear its stripes on the outside. Aligning different colored layers cake to form vertical stripes before icing is a surprising and eye-catching effect, not to mention a great way to combine complementary flavors.
Clean and simple stripes
The Clean & Simple Cake Design Bluprint class provides a fantastic education on how to create perfect stripes. The following cakes are all examples of work created by talented bakers who took the class!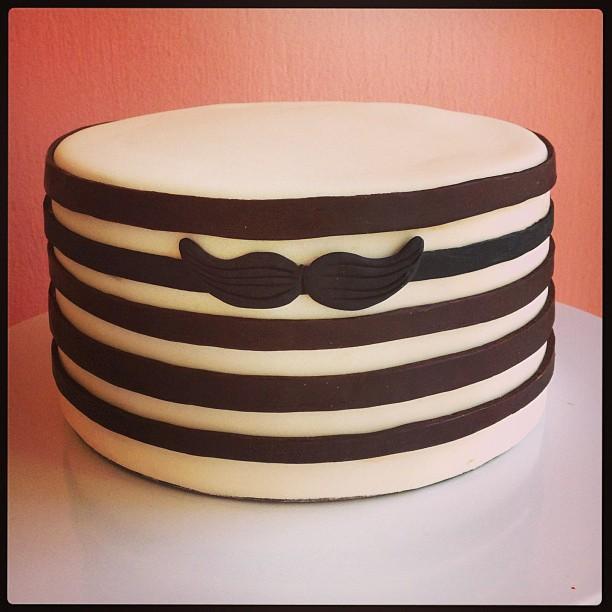 Photo via Bluprint member jiajiabings
Mustache Striped Cake:
The chocolate-colored horizontal stripes against a pristine white backdrop on this cake are the perfect illustration of clean and simple cake design. But a mustache garnish makes it clear that this cake isn't afraid to have a little fun.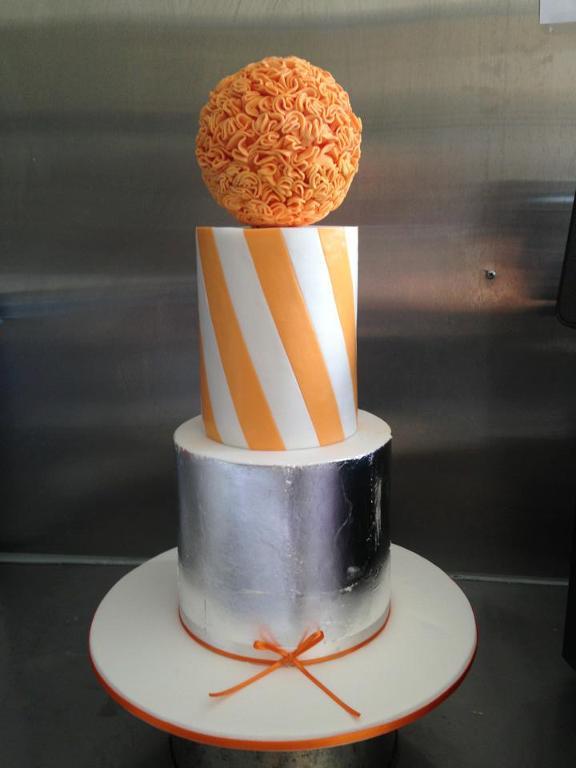 Photo via Bluprint member ACAKEMAKER1

Diagonal stripes:
After taking the same course, another baker took a different path with her new know-how. Creamsicle-hued diagonal stripes are paired with a silver cake layer below and a stunning flower topper for a slightly avant-garde but absolutely stunning cake.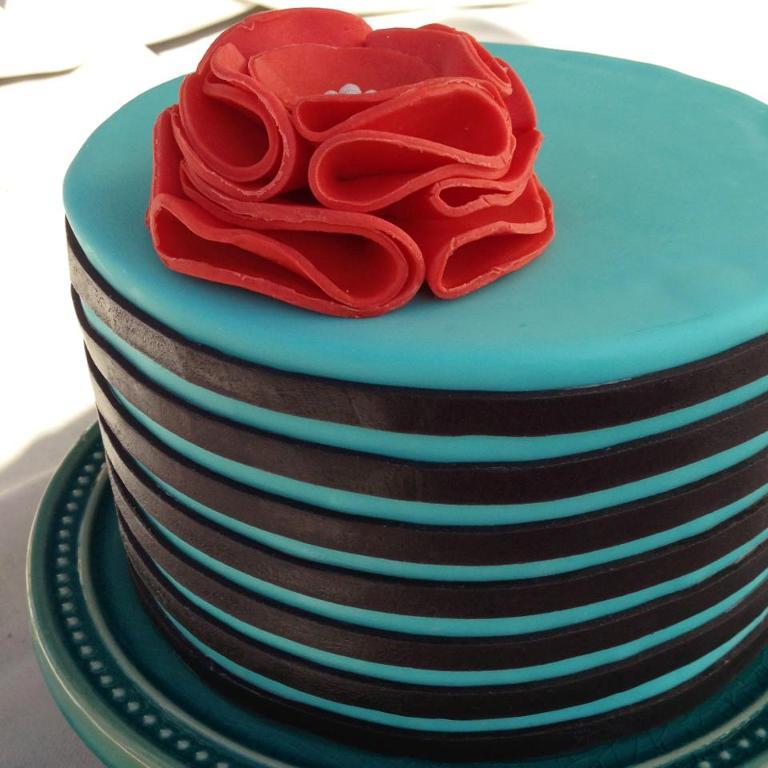 Photo via Bluprint member Nakakna
Bold in blue:
Marshmallow fondant tinted blue provides the vibrant backdrop for this cake, which is covered with contrasting dark stripes. A bright pop of color comes from the vibrant pink flower atop the cake, which acts as a lovely color and texture contrast for the simple and sophisticated lines of the rest of the cake.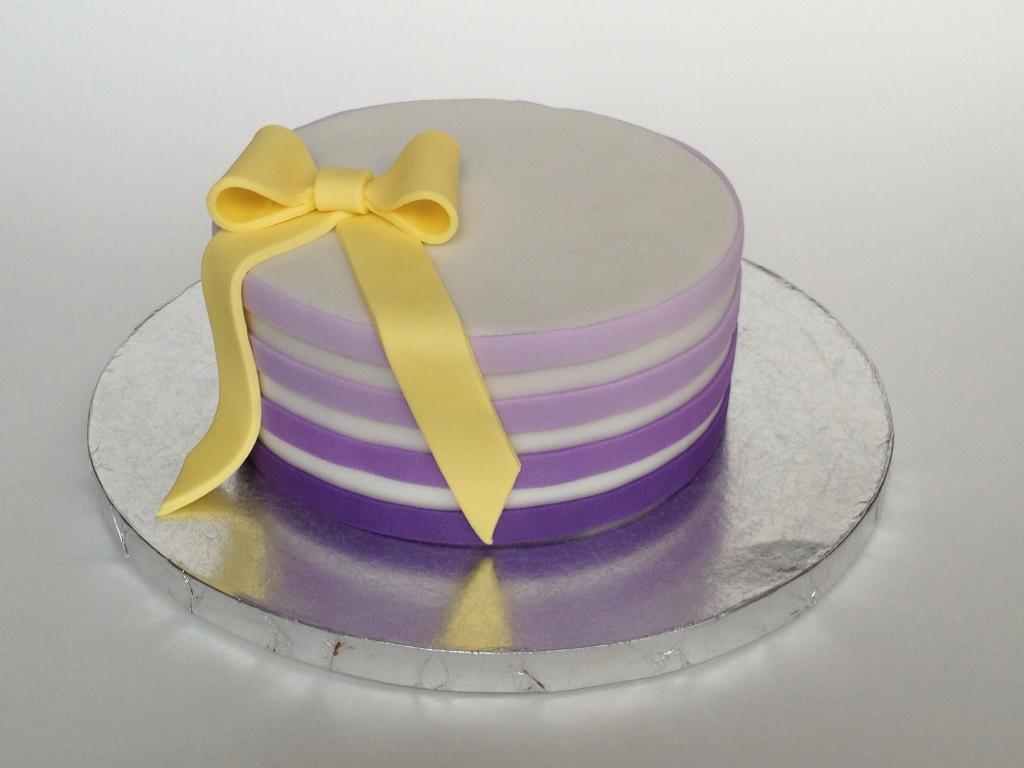 Photo via Bluprint member Irina Salazar
Ombré stripes:
For this pretty cake, the stripes are tinted in varying shades of purple to form an ombré effect when assembled against a white backdrop. A yellow bow made from fondant adds a colorful pop to this fashion-forward cake.
If you've enjoyed these creative striped cakes, be sure to also check out yesterday's roundup of polka dot cakes!
As you can see, stripes need not be black and white or boring. There's a fun world of cake decorating awaiting you with creative stripes, so all you have to do now is decide: what style of stripe suits you?