We're thrilled to have Southern chef and James Beard Award-winning cookbook author Virginia Willis sharing a sneak-peek recipe from her new online class, Southern Classics at Home. She'll be making Quick-and-Easy Cornbread Muffins and our mouths are already watering at thought of the buttery goodness ahead.
Find the video and full cornbread muffins recipe below.
Quick-and-Easy Cornbread Muffins Recipe
Yield: Makes 12 muffins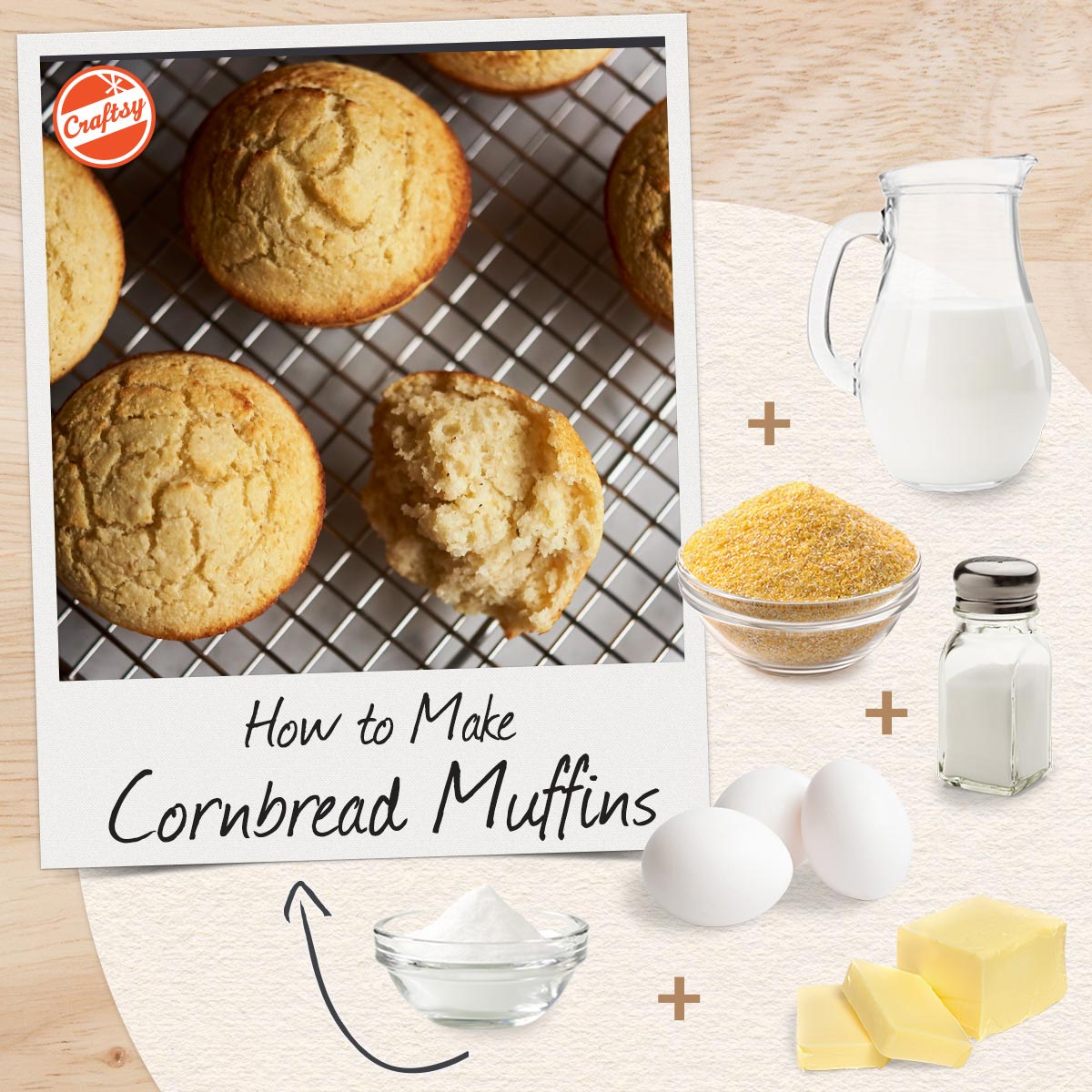 Ingredients:
2 cups (265 g) white or yellow cornmeal (not cornmeal mix or self-rising cornmeal)
1 teaspoon fine sea salt
1 teaspoon baking soda
2 cups (480 ml) buttermilk
1 large egg, lightly beaten
2 tablespoons unsalted butter or bacon grease, melted
Directions: 
1. Preheat the oven to 425 F (218 C). In a medium bowl, combine the cornmeal, salt and baking soda. Set aside. In a large measuring cup, combine the buttermilk and egg. Add the wet ingredients to the dry and stir to combine.
2. Pour the melted butter into the batter. Stir to combine, then spoon the batter into a 12-cup standard muffin tin, filling each cup no more than two-thirds full. Bake until golden brown, 25 to 30 minutes.
Adapted and republished with permission from Bon Appétit, Y'all, by Virginia Willis (Ten Speed Press 2008)