Just when you think that hand embroidery can not get any more beautiful, someone comes along and makes it so. Did you know you can make your embroidery extraordinary just by adding color? After you see this tutorial, you will be breaking out the colored pencils!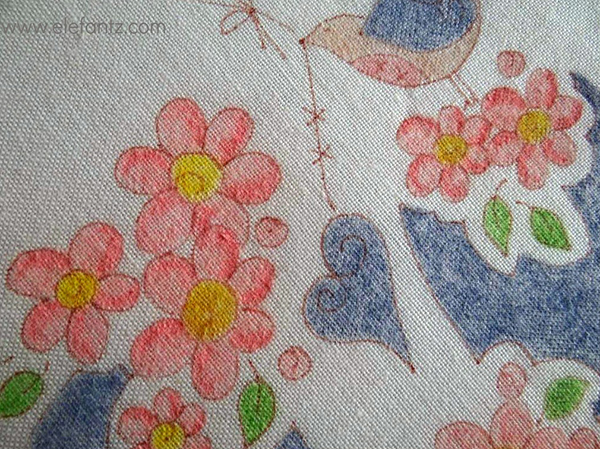 Photos via Jenny of Elefantz Designs
Because my blog post "How to Color Fabric With Crayons for Unique Fabric Art" was so popular, I thought you might enjoy learning how to add color to embroidery with pencils. Jenny of Elefantz Designs has graciously allowed me to share her tutorial.
Jenny produces exquisite hand embroidery patterns. Her techniques could also be used on machine embroidery, like redwork and quilting designs.
Get out the colored pencils and let's get coloring embroidery designs!
Winner of the 2015 Craftsy Blogger Award for Best Photography, Jenny's tutorials are always the ultimate eye candy.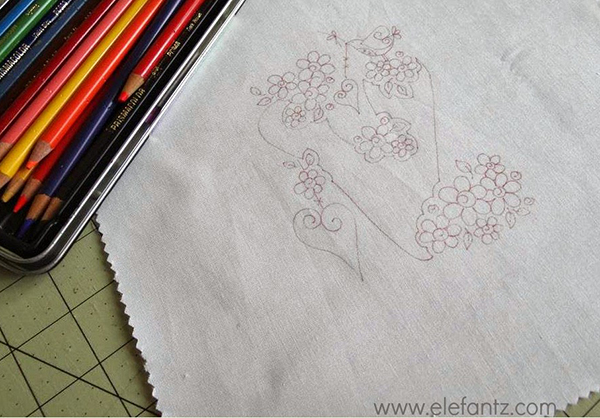 Start by tracing the embroidery design on the front of smooth cotton or muslin fabric using a fine brown Pigma pen (.03 Zig Millenium). Iron a light stabilizer on the back of the fabric and trim the edges with pinking shears to prevent fraying.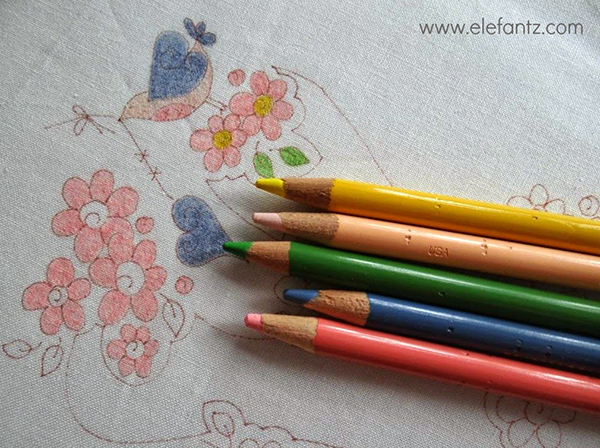 Jenny prefers to use Prisma brand colored pencils. They are very good quality and the waxy consistency covers fabric evenly and heat bonds nicely. Rounded points are best to start out, coloring in a circular motion to coat the fabric.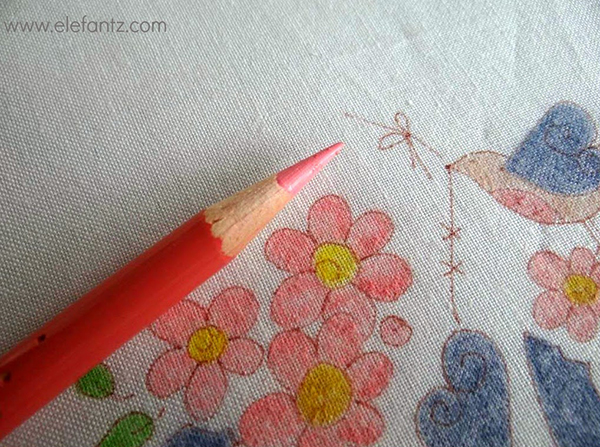 After areas are colored in, sharpen your pencil and use it for shading darker areas.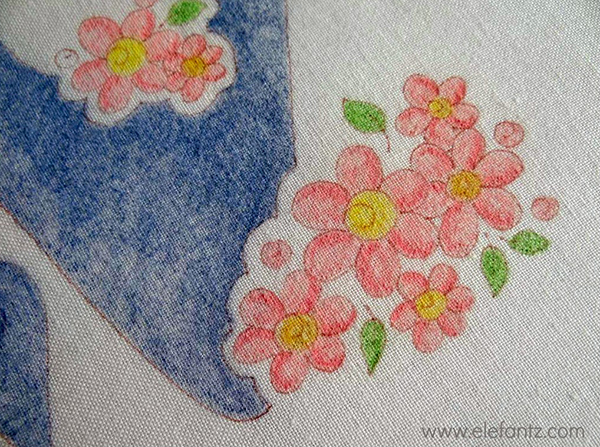 When coloring is complete, it is time to heat set. Place the fabric face down on paper and press from the back using a hot, dry iron.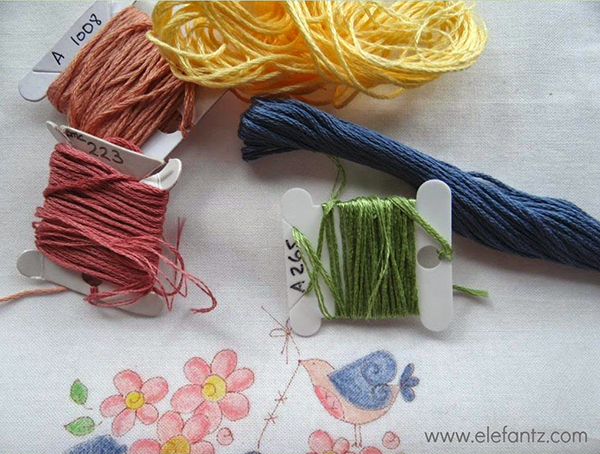 Next, choose embroidery threads to match …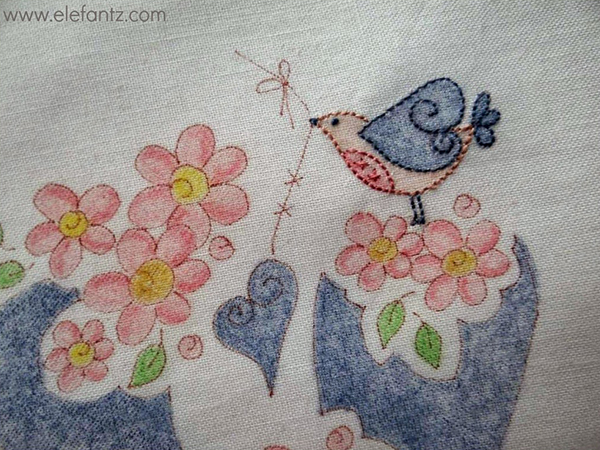 … and stitch along the lines. Typically, designs are outlined with one strand of embroidery thread. Combined with pencil shading, the stitching makes the embroidery pop.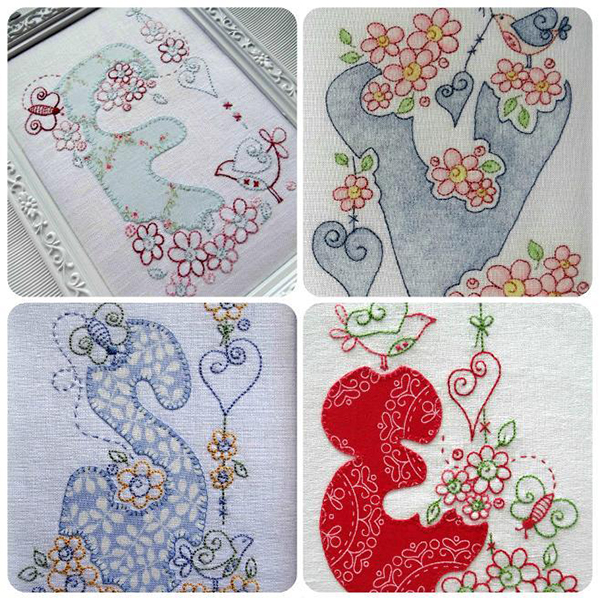 The Rosedaisy pattern includes appliqué alphabets. If you do not enjoy appliqué, or want to try something new, all you need to do is color!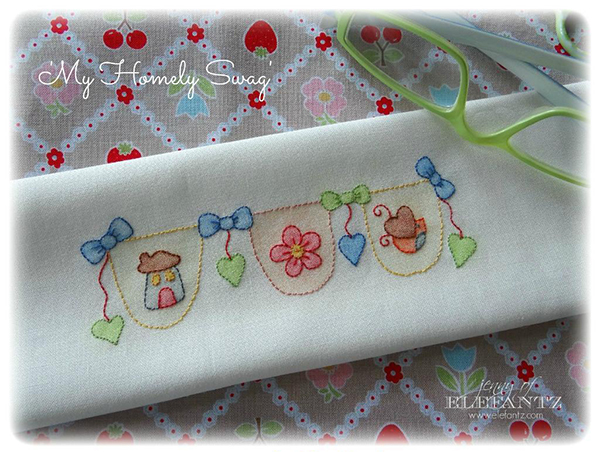 Jenny used the technique on another of her Craftsy patterns, My Homely Swag. The possibilities are nearly endless!
Have you tried pencil coloring on your embroidery?