Fair Isle is probably the most famous (and sometimes infamous, depending on the knitter) type of color knitting, named for a tiny little island between Scotland and Norway.
Fair Isle knitting is when you use two or more colors of yarn in the same row to make a pattern. It's a little more challenging than say, intarsia, because you're picking up and dropping the different strands of yarn more frequently. But it can create a lot of gorgeous patterns and bring color into your knitting like no other technique.
If you're brand new to Fair Isle, get a complete Fair Isle tutorial from Sarah Johnson before you dive in.
Fair Isle Patterns
Traditionally, most knitters think of Fair Isle as a technique reserved for sweaters, but the beautiful colorwork can be applied to just about anything. These Fair Isle knitting patterns range from beginner to advanced, so find the one you're comfortable with and start knitting.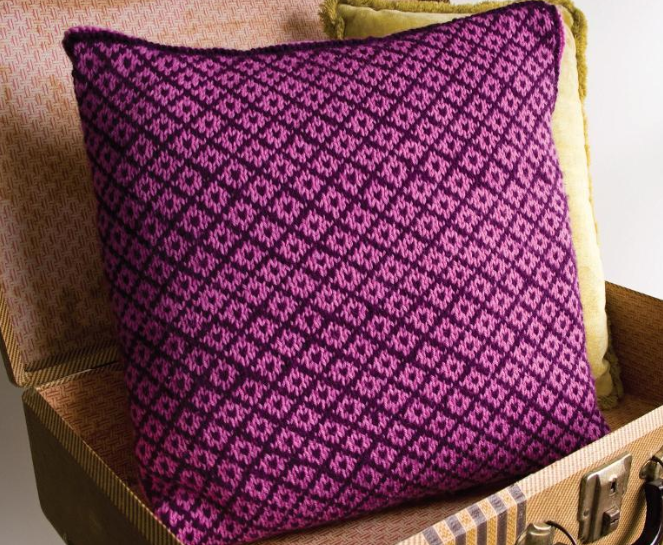 Fair Isle Pillow
Designer Amanda Lilley recommends this pillow for both Fair Isle beginners and knitting instructors who want to teach the Fair Isle technique. The pillow is designed using only two colors, so you don't have to drive yourself crazy dealing with too many strands of yarn in the back. Amanda also provides tips for reading Fair Isle charts so you won't get lost in the middle of the pattern.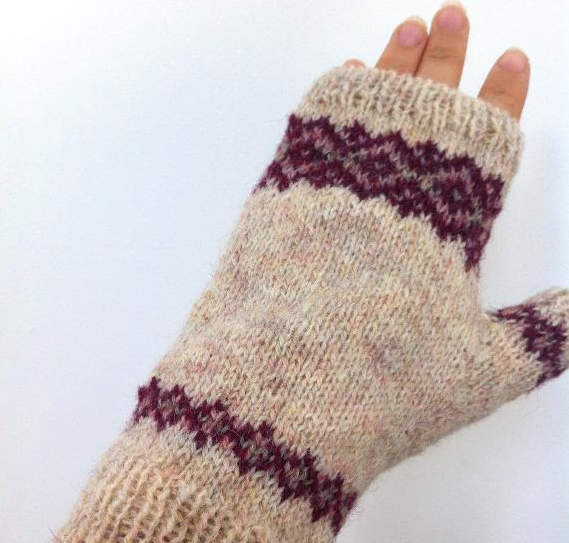 Funky Fair Isle Mittens
These mittens are the perfect Fair Isle project if you're a beginner — or if you just don't want to commit to a larger Fair Isle project like a sweater. Plus, the mittens are fingerless, so you can focus on the Fair Isle technique and don't have to sweat using double-pointed needles to knit all those fingers!

Fair Isle Pullover
This pullover is for the advanced — or truly brave — Fair Isle knitter. Purple and gold intertwine to create a garment no one will believe you knitted yourself. If you're feeling intimidated by the pattern, practice the design by making a swatch first before trying the real thing. You'll get cozy with the pattern and test the gauge at the same time!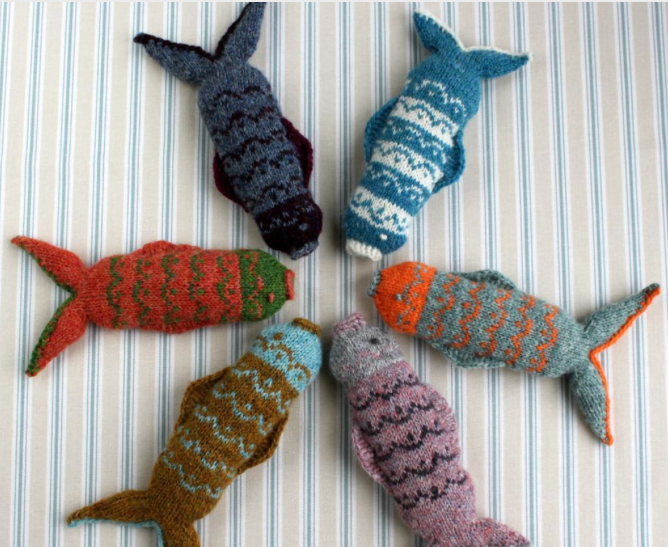 Fair Isle Fish
It doesn't get much more small-scale than this fishy little pattern. The color combinations are endless, and you'll finish one fish in no time. When you're finished, stuff the fish and toss it over to your cat for hours of fun. If you mess up the pattern a little, I doubt your cat will even notice.

Autumn Swirl Fair Isle Cap
Go for traditional Fair Isle knitting when you knit this cap. A tutorial for reading a Fair Isle charts in the round is included with the pattern. If you are knitting the cap for a different season or aren't a fan of the fall colors, just swap out the colors.
Can't get enough Fair Isle? Check out the top 9 Craftsy Fair Isle patterns or let Mary Jane Mucklestone walk you through creating your own vest in The Fair Isle Vest class.
Have you ever tried Fair Isle knitting? What was the biggest challenge?