The circle scarf, also known as an infinity scarf, is a popular pattern these days — not just for knitting, but also for sewing and crochet. Sure, you could go out and buy one in the store, but why do that when you can knit one that's in the exact color, size and weight you want it?
Designing your own circle scarf only requires beginner knitting skills since there's no shaping. You can make the scarf stitch as complicated or as easy as you'd like. Get inspired to design yours with these tips and patterns.
Want to learn about circular knitting in more detail? Then check out Stefanie Japel's class Knit Lab: In the Round, and watch and learn circular knitting with DPNs, a short circular needle, two circular needles, and the magic loop method.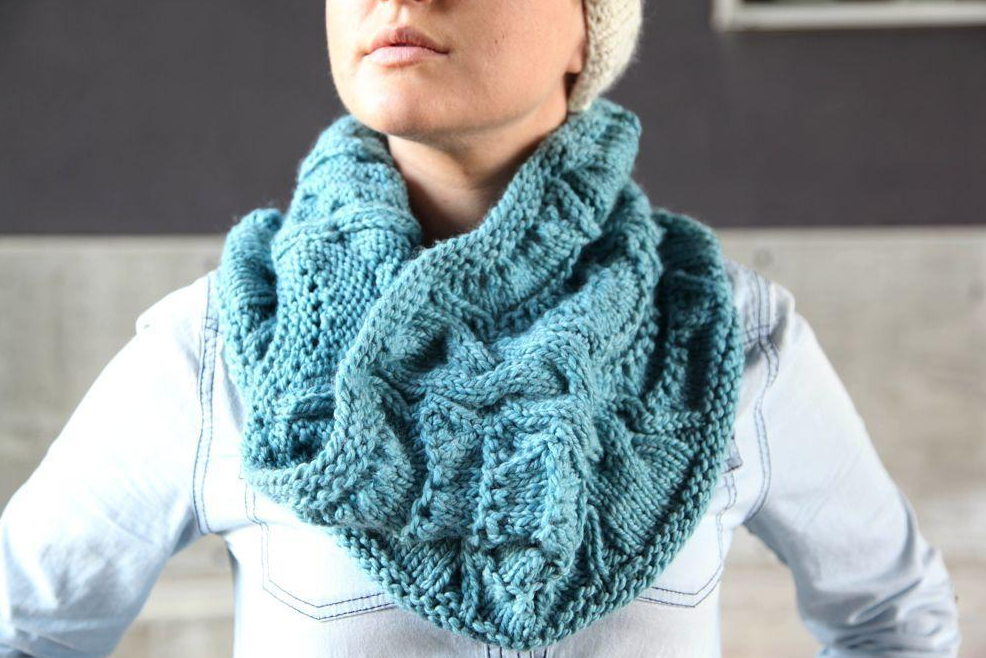 Photo via Craftsy instructor Stefanie Japel
Things to Consider When Designing
There are many ways to knit a circle scarf, but here are a couple of elements to consider when you're making one of your own:
Yarn
When will you wear the circle scarf? If it's for cold weather, you'll want to consider warm yarns like wool. If it's for spring, consider yarns like cotton and linen.
The weight of the yarn can also make a big difference in the look and feel of your circle scarf. A lighter weight yarn works well if you want nice, open stitches for warmer weather. Bulky yarn, of course, will keep you warm during the winter.
Stitch
Texture matters, too. If you want your design to be bulky and cozy, add some thick cables. If you want texture without a lot of hassle, try something like a seed stitch. Choose an easy stitch if you'd like to knit it up quickly.
Length
Do you want your circle scarf to wrap around your neck and up to your chin a bit? You'll need to make it longer. If you just want to wear it in case of an unexpected spring chill, it won't need to be quite so long.
Don't want to knit a whole new scarf? Use a store-bought scarf or a scarf you already knit and join the seams to create a circle.
Width
If you're planning to wrap the circle scarf around your head snood-style, you'll want to consider knitting a wider scarf so that you can ensure it covers a good portion of your head. Not worried about covering your head? Choose whatever width you'd like!
Infinity Scarf Patterns
Use these patterns as inspiration for your own design. Or, if you don't want to use a circle scarf knitting tutorial to create your own pattern, knit up one of Craftsy's patterns.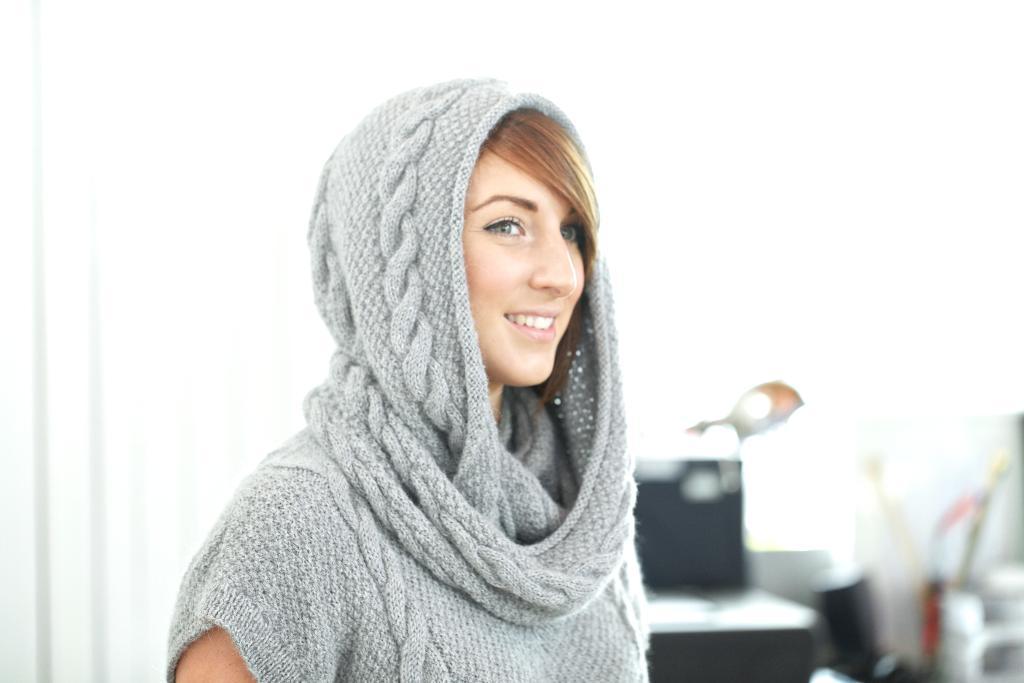 Photo via Cratsy member Jo Storie
Oak Scarf
A classic cable and moss stitch come together for this gorgeous circle scarf.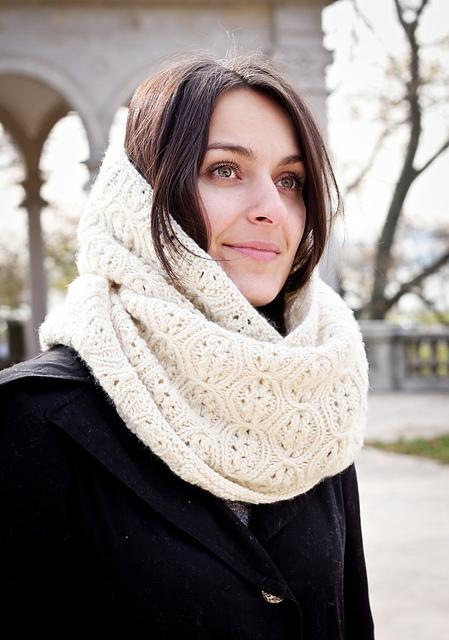 Photo via Craftsy member Monkia Sirna
Cabernet Infinity Scarf
This scarf pattern gives you pattern options for three different yarn weights (fingering, DK and worsted) so you can customize your scarf. The pattern also gives you the option of one loop, one loose loop, wrapping the scarf around your neck two times, or wrapping it 2.5 times. The 2.5 loop will let you wrap the scarf twice, with one of the loops hanging a bit looser.
Get the Cabernet Infinity Scarf pattern.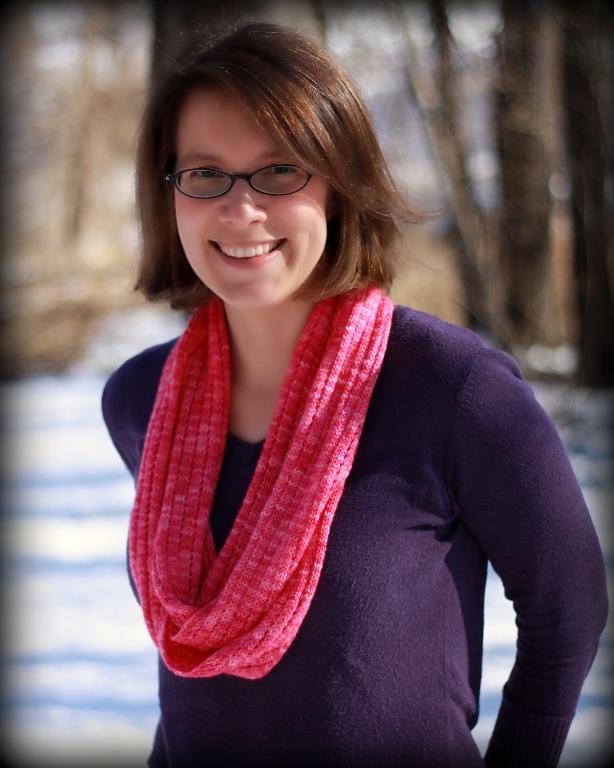 Photo via Craftsy member NicoleM
Meditation Infinity Scarf
Here's a great example of a lighter circle scarf. This one is knit with a fingering-weight yarn. The stitch is lovely, but simple enough that once you get the hang of it, you won't need to constantly refer to the pattern.
How would you style your circle scarf?