Have you ever downloaded a crochet pattern only to find that you can't understand the directions? A lot of crochet patterns are floating around out there, but not all of them are written clearly. A crochet pattern that isn't well written can cause a lot of stress for the stitcher. 
Before you start crocheting, look at the pattern for a few warning signs:
1. Patterns that are too short
Some patterns look like very basic notes that the designer made when creating a project. For example:
Sc 1, dc 3, sc 8, slip st.
See how the instructions are just a little too brief? We're not sure if we are supposed to double crochet three times into the same stitch, or if we're supposed to double crochet in each of the next three stitches. And do we slip stitch into the last stitch on the round? A well-written pattern might write the line like this:
Sc in first st, 3 dc in next st, 1 sc in each of next 8 sts; slip st to join to first sc.
2. Patterns that are too wordy
On the flip side, instructions can get lost in patterns that contain a little too much information. If your pattern has more details than usual, that might be a sign that the pattern will be difficult to follow.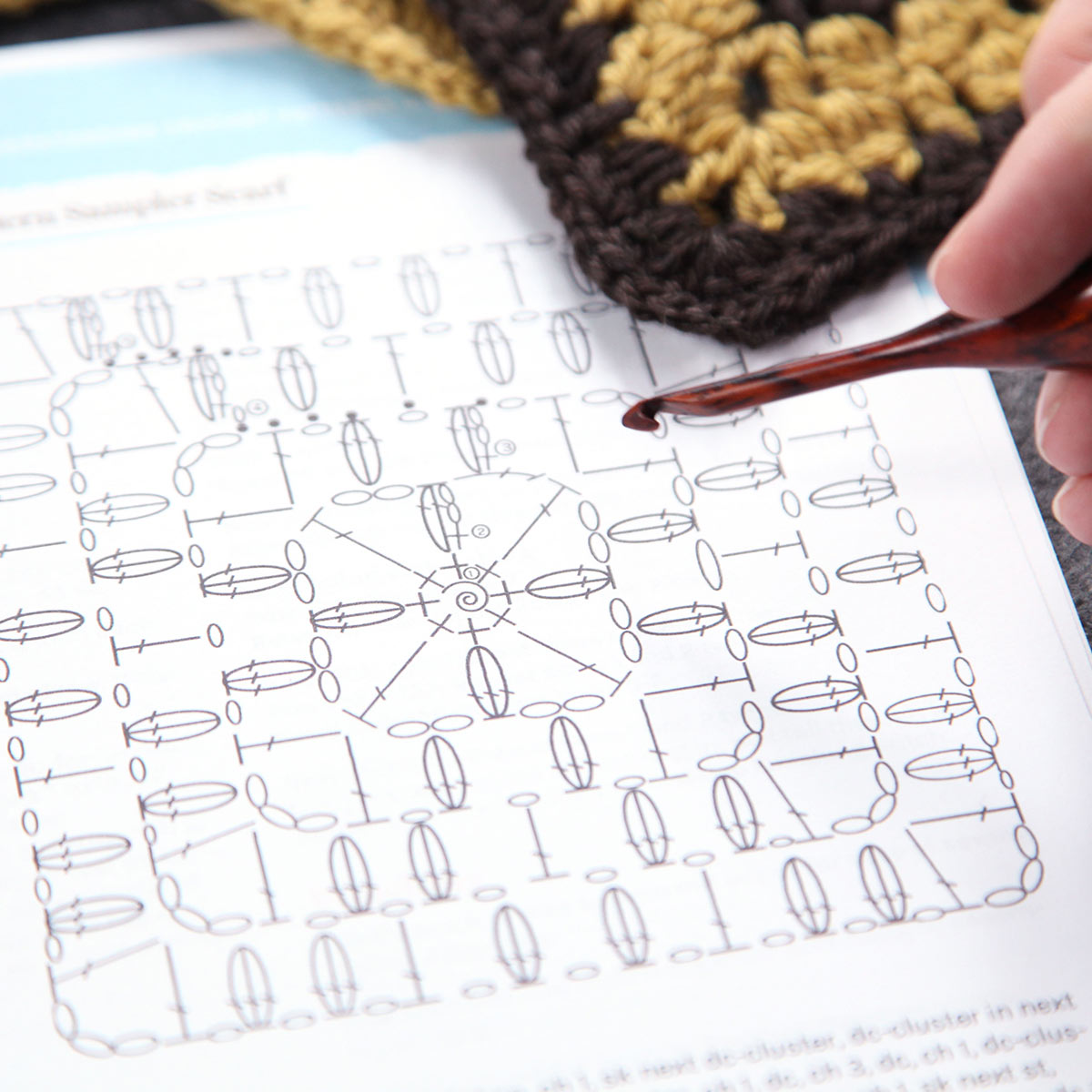 3. Patterns without final measurements
If the pattern doesn't have final measurements, there are a couple of problems. First of all, you don't know how big or small the final project will be. That can be problematic, even for projects that aren't garments. For instance, if you're crocheting a laptop or phone sleeve, then you'd need to know the final measurements to ensure your device will fit.
Another issue: If blocking is required, you won't know what measurements to use when you're blocking. This can result in projects that are too stretched out or projects that are bunched up.
4. Patterns with missing information
Does the pattern specify how much yarn to use? What brand and fiber? These are super important if you're planning to substitute the yarn.
You'll also want to check that the pattern lists the usual information like gauge and any extra notions that might be needed, such as buttons or a cable needle.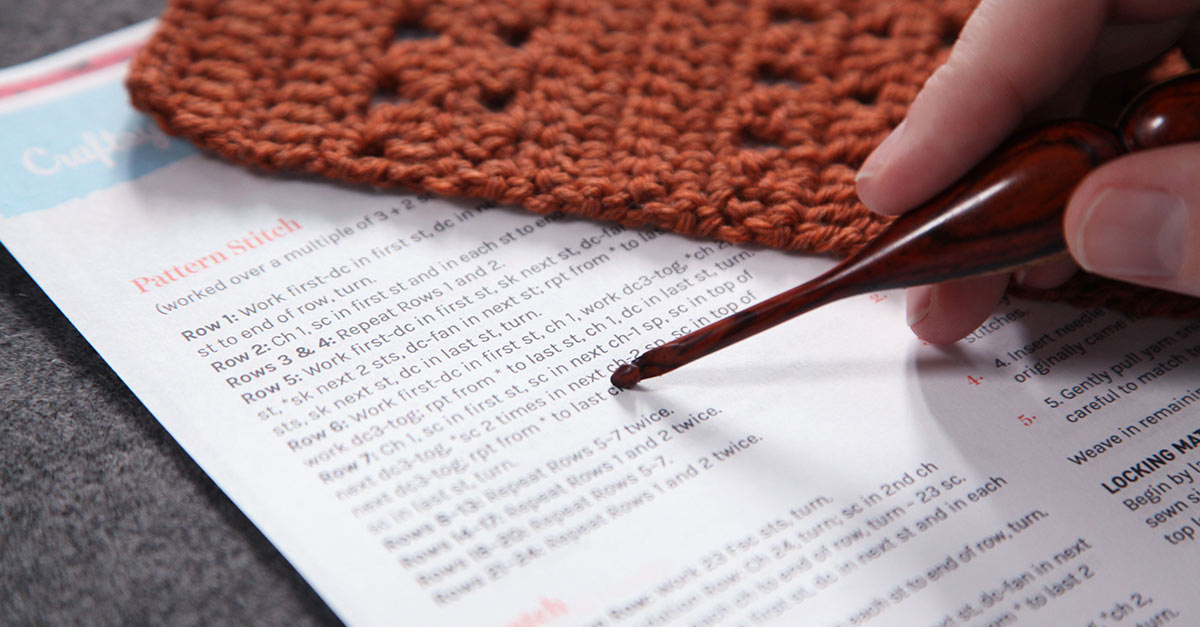 5. Unfamiliar abbreviations
Not all foreign abbreviations are bad — they may just represent a new stitch you haven't learned yet! In that case, the pattern should list the abbreviation and detail what it is or how to do it.
The more important red flag is a pattern that doesn't use standard abbreviations. For instance, if the pattern abbreviates a treble crochet as tc instead of the standard tr, you might think the pattern is referring to a turning chain instead of a treble crochet.
If you're unsure about an abbreviation, check the Craft Yarn Council's Crochet Abbreviations Master List for reference.
6. Odd formatting
The pattern itself may be great, but reading it shouldn't be hard work. Is the font easy to read? Are there spaces between the sections? If you answered "no" to either of these, then you might not want to work with the pattern.
It may seem like a small detail, but spacing between sections can help stitchers see where there might be a pause or a change in the pattern. If there's no spacing, it can be very confusing to figure out where you are in the pattern.
7. Missing stitch counts
Does the designer provide stitch counts at the ends of increase or decrease rows? When the stitch count changes, a pattern should give you the latest stitch count so you can make sure your stitching is accurate. If the stitch counts are missing, you may have trouble keeping track, and it'll be hard to tell whether each row or round is correct.
Check out Edie Eckman's class Improve Your Crochet: Essential Techniques. Edie reviews not only the basics of a good-quality crochet pattern, but also covers tips on everything from gauge to troubleshooting uneven edges.