There's no better way to show someone you care than with a box of chocolate treats — especially if they're homemade. But those pre-packaged treats can be tempting when you need something for a large group and don't have hours to spend in the kitchen. Fortunately, these chocolate truffle brownies make a big chocolaty batch, perfect for sharing with a crowd!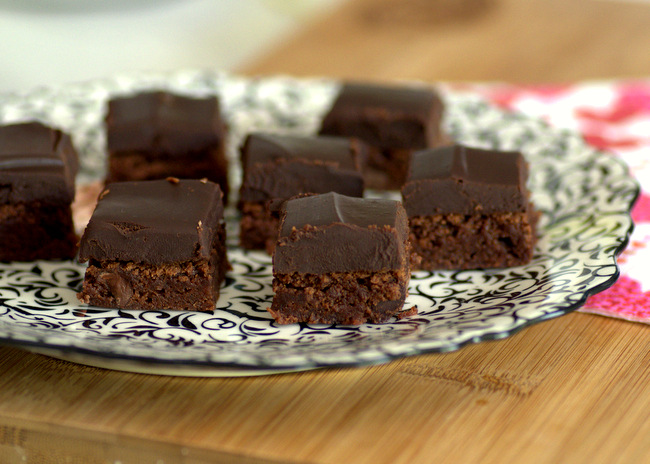 Dreaming of chocolate?
Rich chocolate truffles are an obvious choice for Valentine's Day. But chocolate truffles require a lot of hands-on molding and shaping. With this recipe, you get all the indulgent flavor of a truffle with about half the work.
About the recipe
Chocolate ganache is layered on top of chewy brownies, delivering all the decadence of chocolate truffles in a much easier-to-make format.
The brownies base
The recipe starts with a brownie base baked in a 9-by-13-inch pan. These brownies are a little bit thinner than I'd like for regular brownies, but that's to ensure an ideal ratio of brownie base to truffle topping. The brownies are chewy and deliver plenty of chocolate flavor.
I stirred some chocolate chips into the brownie batter to make them even more chocolaty. Opt for miniature chocolate chips if you want your chips to blend into the brownie base a little bit more. You can also substitute the chocolate chips for chopped, toasted nuts to add a little bit of crunch. And if you don't want extra chocolate or crunchy nuts, you can omit both and simply have the fudgy brownie alone.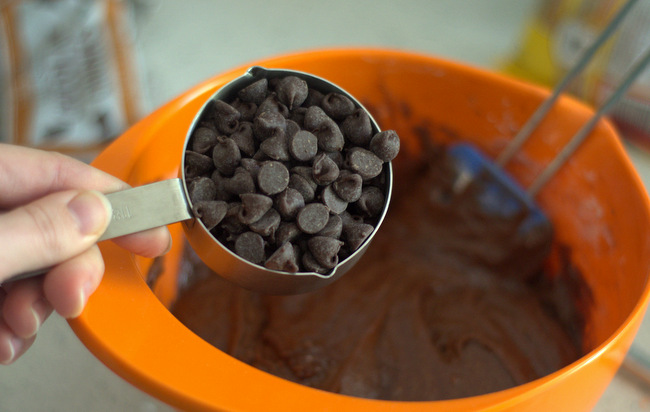 The truffle topping
Once the brownies are baked and cooled, you'll prepare a chocolate ganache and pour it on top of the brownies. The ganache is a simple recipe using cream, dark chocolate and a little vanilla.
I personally recommend a dark chocolate that's around 53 to 55 percent cacao. It'll have a great flavor and be just the right consistency for easy slicing. Chocolate with more cacao will be a little bit firmer and may not meld quite as well with the brownie base (even though it will still be tasty). Semisweet chocolate chips are also a good option, as most have a cacao percentage of near 50 percent.
It takes a couple hours for the ganache to set, and then you can cut the chocolate truffle brownies into individual pieces.
Slicing your brownies
When it comes time to slice your brownies, use a sharp knife and wipe it down between cuts. If your knife gets too chocolaty, the truffle topping may try to stick to the knife (instead of to the brownies!) as you make your slices. A clean knife ensures your cuts are picture-perfect. You can also use a very lightly greased pizza cutter if you have one that's taller than the brownies are thick.
I typically get 48 chocolate truffle brownies, making each piece a bite-sized square.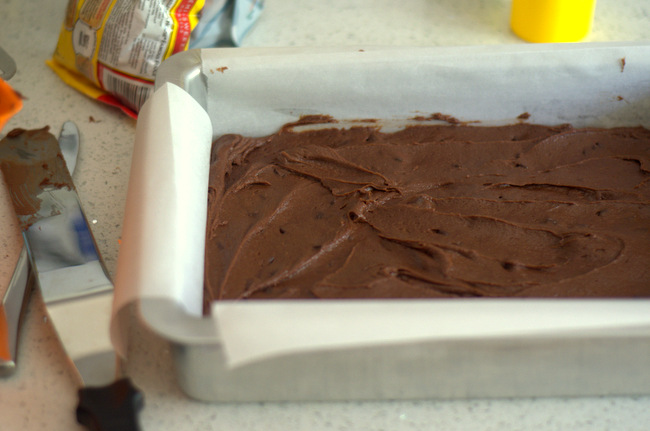 Chocolate truffle brownies recipe
Makes 48 brownies
Ingredients:
For the brownies
¾ cup butter
3 ounces dark or semisweet chocolate, chopped
¼ cup unsweetened cocoa powder
1½ cups sugar
3 large eggs
1 teaspoon vanilla extract
1 cup all-purpose flour
2/3 cup chocolate chips or chopped, toasted nuts
For the ganache
12 ounces semisweet or dark chocolate (approximately 53 percent cacao), coarsely chopped
1 cup heavy cream
1 teaspoon vanilla extract
Step 1:
First, we'll make the brownies. Preheat oven to 350 F. Grease the bottom and sides of a 9-by-13-inch baking pan and line with parchment paper.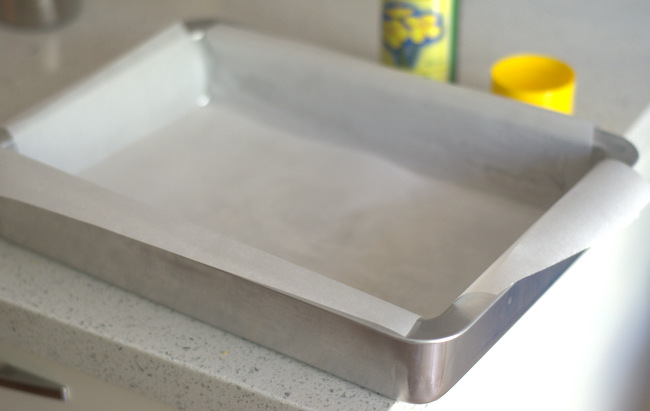 In a microwave-safe bowl or a small saucepan, melt together butter and chocolate, stirring until chocolate is completely melted. Whisk in cocoa powder. Allow to cool for about 5 minutes. 
Step 2:
In a medium bowl, beat together sugar, eggs and vanilla extract until well-combined. Blend in chocolate mixture, then stir in flour and salt. Add in chocolate chips (or nuts, if using) and stir until they are well-distributed in the batter and no streaks of dry ingredients remain visible.
Pour batter into prepared pan and spread it into an even layer.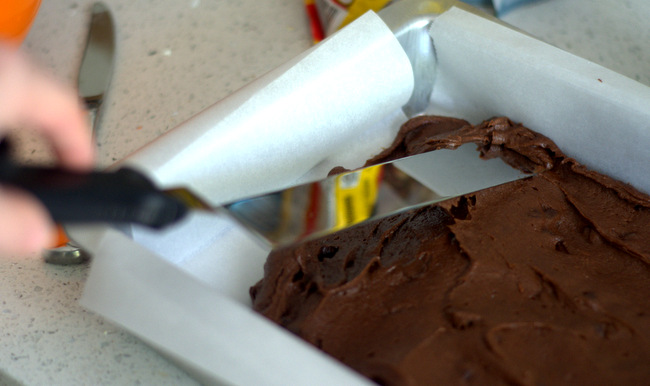 Step 3:
Bake for 30-35 minutes, or until a toothpick inserted into the center of the pan comes out with only a few moist crumbs attached. Allow brownies to cool completely in the pan. 
Step 4:
After the brownies have cooled, make the ganache. Bring heavy cream to a boil in a small saucepan. Place chopped dark chocolate or semisweet chocolate chips and vanilla extract in a medium bowl. Pour hot cream over the chocolate.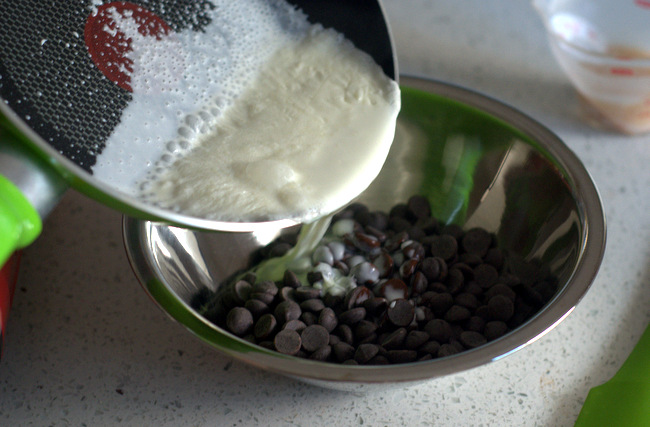 Let mixture stand for 20-30 seconds, then use a spatula to gently stir until all the chocolate has melted. If pieces of chocolate remain, microwave in 20-second intervals to warm the ganache slightly, then stir again. When ganache is smooth, pour over brownies. Use an offset spatula to spread into an even layer.
Allow ganache to set up at room temperature, about 3-4 hours. If you're in a hurry, you can refrigerate the brownies to speed up the process. When set, cut into 48 pieces.