Most knitters have their tried-and-true favorite cast-ons that they use for different situations — stretchy edges, tubular cuffs, provisional cast-ons for joining later. Why step outside our comfort zone when we know that these cast-ons do the trick?
A cast-on can help you get the perfect amount of stretch on the edge of your project. The Chinese Waitress Cast-On, for example, is a medium stretchy cast-on that looks just as neat on the front as it does on the back.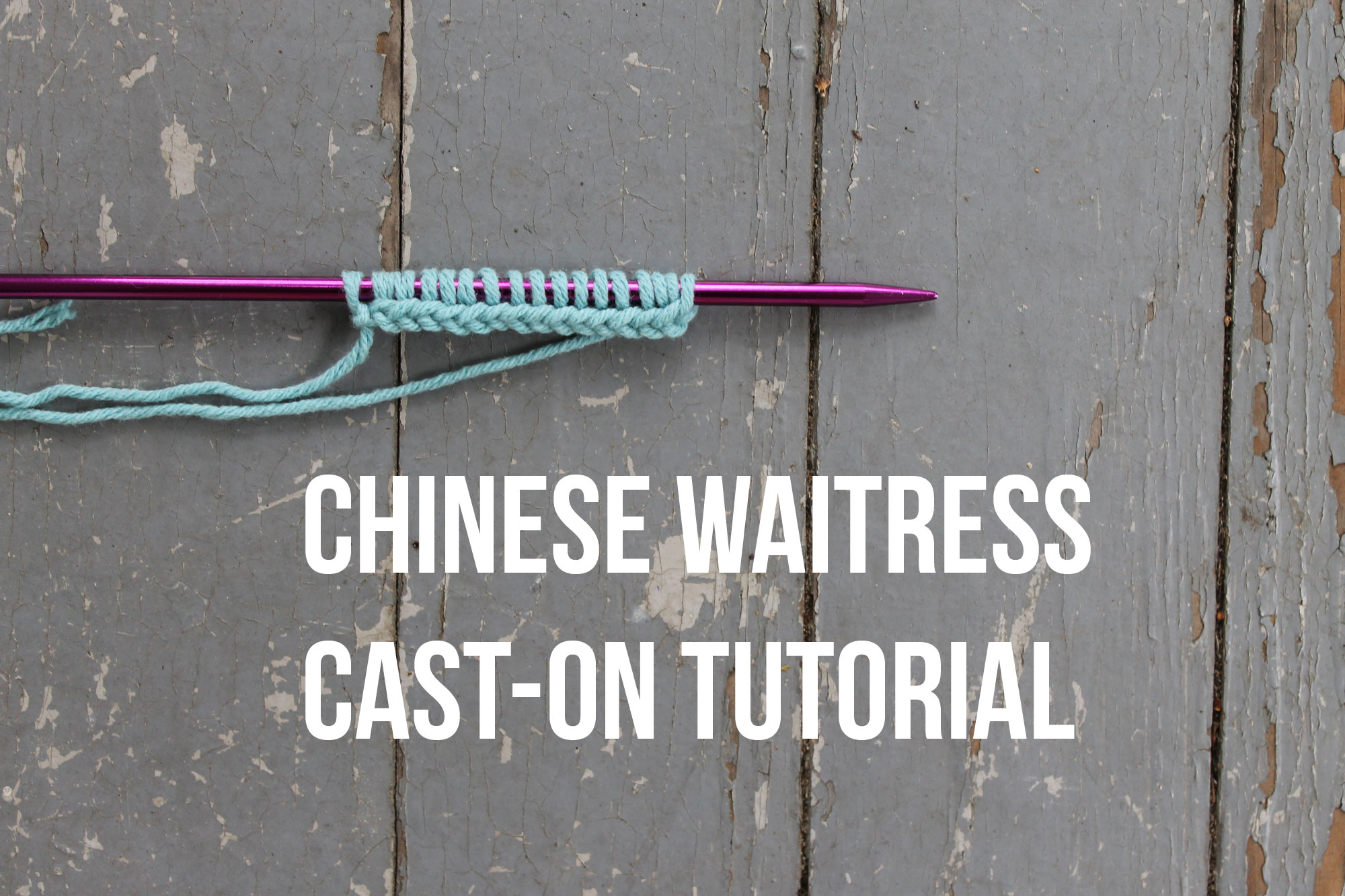 I was intimidated by the Chinese Waitress Cast-On at first because it is a bit odd. I felt like my fingers were getting all tangled up and I kept dropping the needles when I first tried it. After a few times practicing it, though, it became just as familiar as my usual long-tail cast-on.
Read a little about the characteristics of the Chinese Waitress Cast-On, then give it a try. You might like it enough to add it to your usual lineup of cast-ons!
Origins of the name
The Chinese Waitress Cast-On is from Cap Sease's book Cast On, Bind Off: 211 Ways to Begin and End Your Knitting. The cast-on has this unique name because a Beijing restaurant waitress showed the author's friend how to do it. I wonder if that waitress knows she's famous now?
When to use the cast-on
This cast-on is a short-tail cast-on that creates a reversible double chain on both sides. It's a knitted cast-on, so you'll use both knitting needles to work the stitch.
Because it's reversible, it's perfect for two-sided projects like scarves and blankets where both sides will be visible. The cast-on not only makes the project look neat, but it gives it a little bit of extra decoration that you can't get with just any cast-on.
How to make the cast-on
Step 1:
Make a slipknot and place it on the left needle. This is not a long-tail cast-on, so just leave a tail that's long enough to weave in later.
Step 2:
Place your right-hand needle on top of the working yarn and under your left-hand needle so that the two needles cross and make an X.

Step 3:
Wrap the working yarn over the left-hand needle and around the back of the right-hand needle. It's almost like making a knit stitch except that there's some extra wrapping going on.
Step 4:
Pull the loop of yarn through.
Step 5:
Remount the stitch on the right needle so that it is facing the opposite way. Do this easily by slipping the stitch off the needle, then inserting the needle through the stitch from the opposite direction.

Step 6:
Repeat Steps 3 to 5. You should have 2 stitches on your right-hand needle.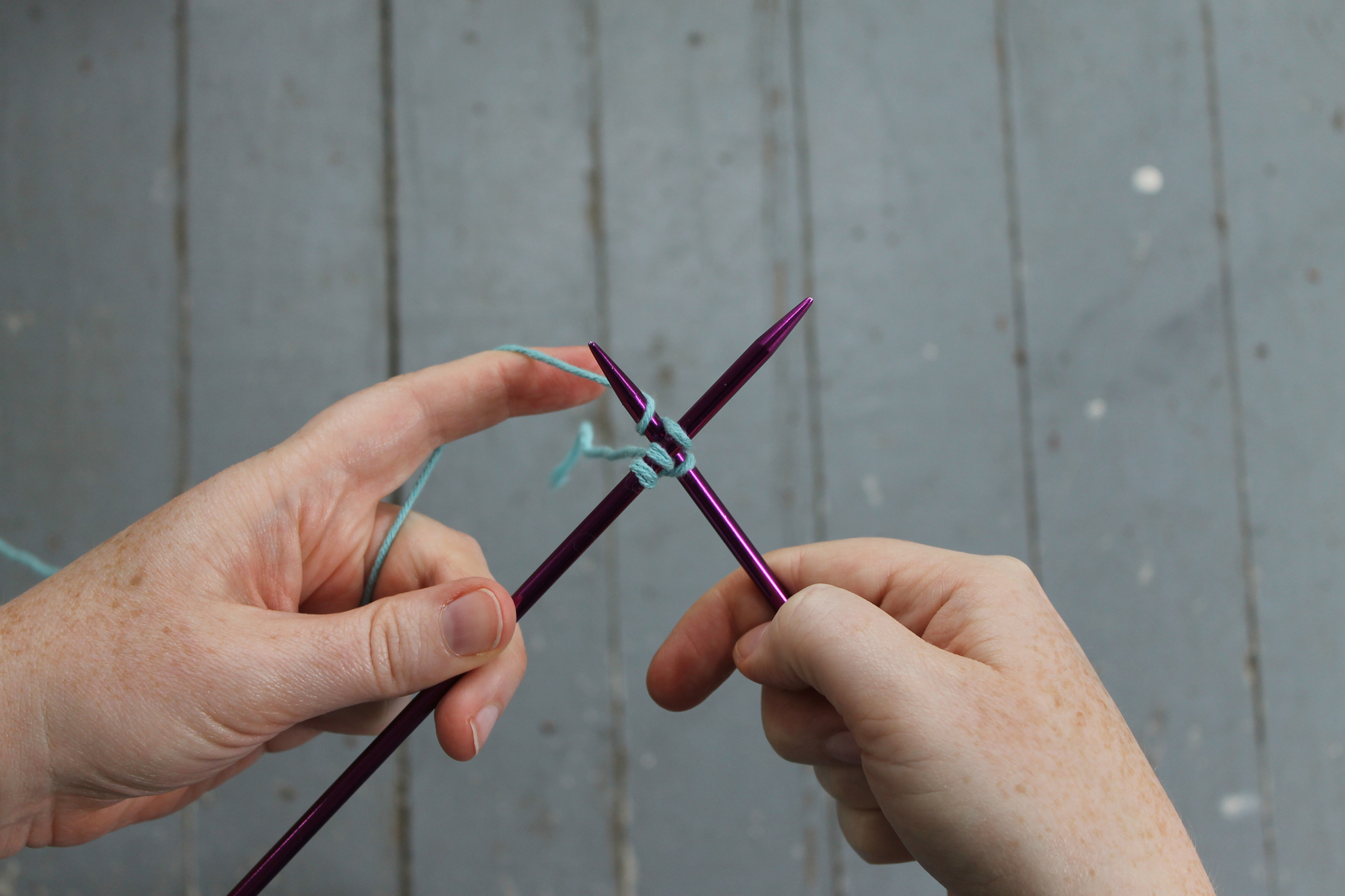 Step 7:
Bind off one stitch by pulling the stitch furthest to the right over the left stitch and off the needle. Since the left-hand needle is already occupied, you'll need to bind off using your fingers.

Step 8:
Repeat steps 5 to 7 until you have cast on the number of stitches desired.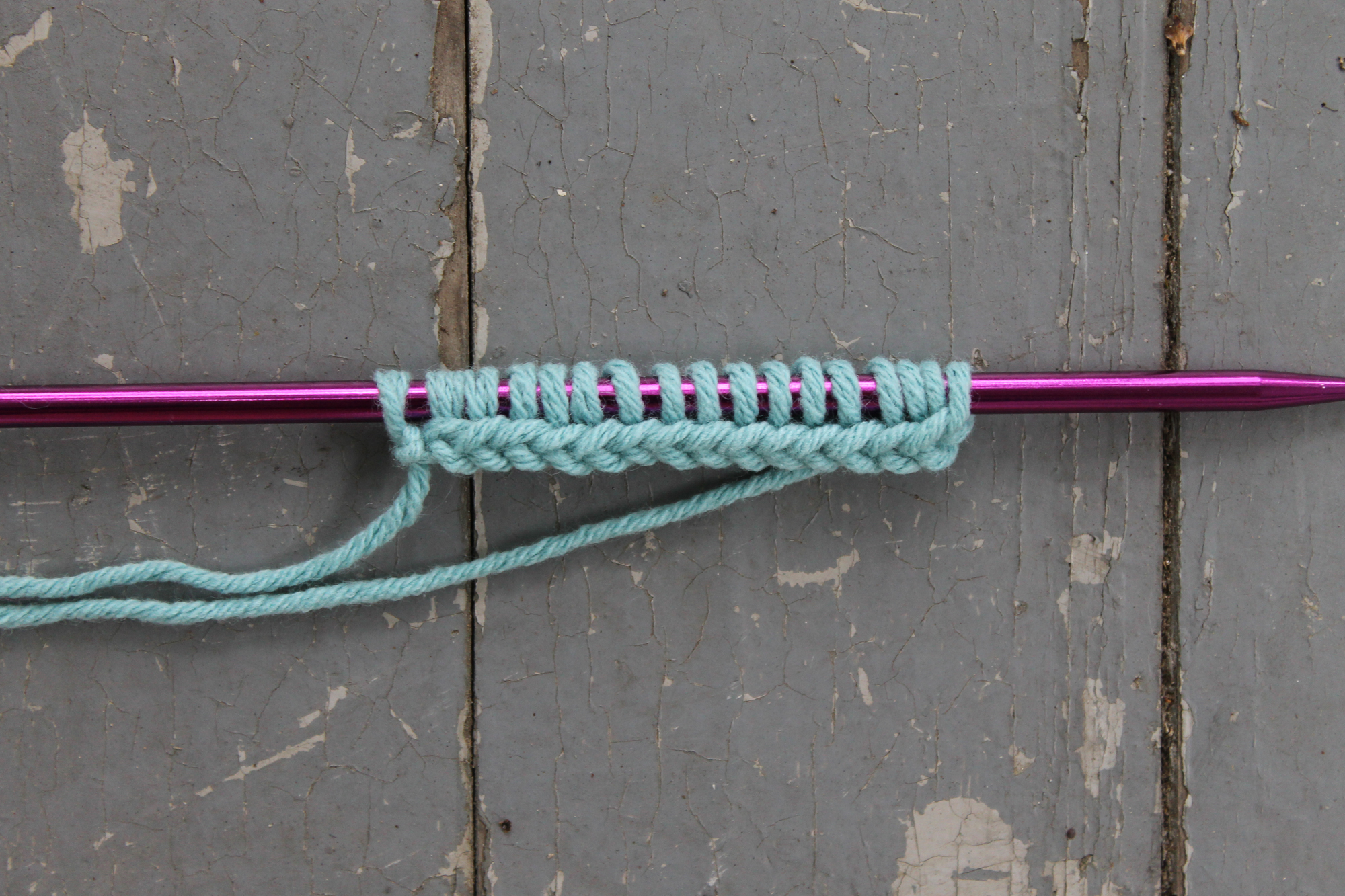 Interested in learning even more cast-ons? There are countless styles you can try!