One of the highlights of the spring season is the gorgeous cherry blossoms that line streets, gardens and parks.  Those lovely little flowers never last as long as we'd like, but we can recreate their magic in sugar form for equally lovely cherry blossom wedding cakes!
Here are 5 of our favorite cherry blossom wedding cakes to help your creative cake ideas bloom!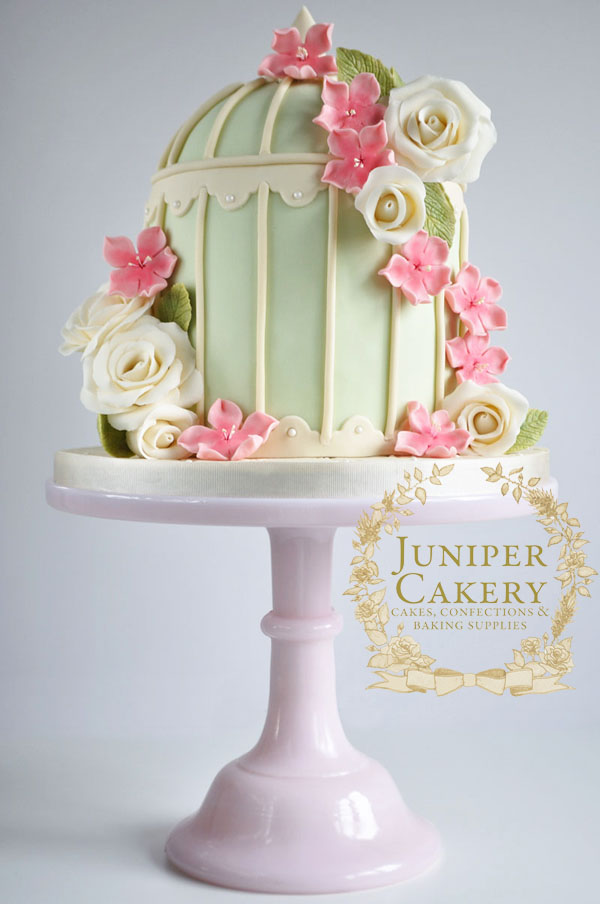 Photo via Juniper Cakery
Rose and cherry blossom birdcage cake
What can be more evocative of spring than a birdcage adorned with roses and cherry blossoms? Perhaps a birdcage cake adorned with roses and cherry blossoms! We love the Ladurée-inspired color palette of this creation with its pale pistachio hue paired with soft olive greens, ivory roses and brighter pops of pink.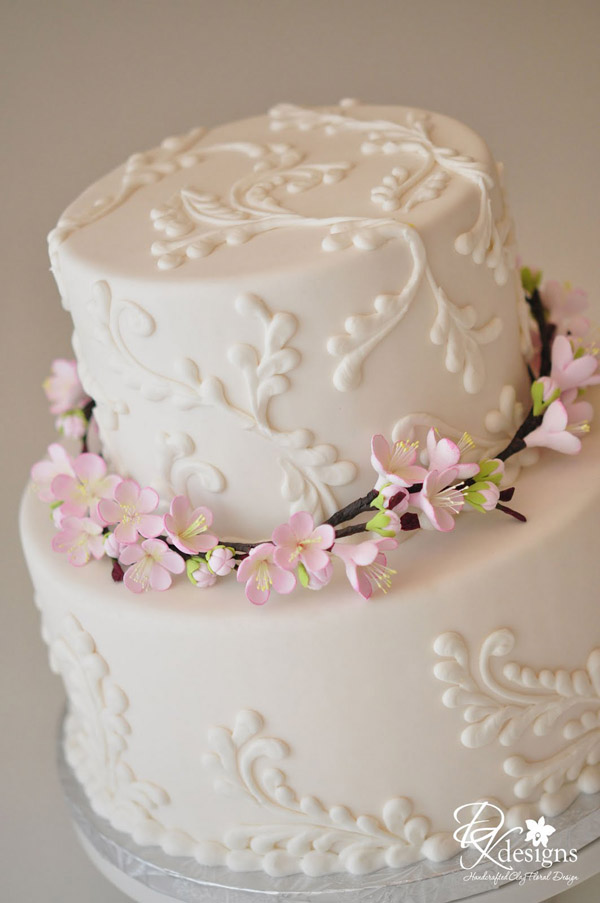 Photo via DK Designs
Cherry blossom crown cake
The tiny pink cherry blossoms of this lovely cake feature as the very spring-inspired crown for the base of the second tier. Diane, of DK Designs, created the lovely branch of blossoms from clay, so they'd make the perfect keepsake! We love how they compliment the piping details on each tier.
Learn about creating elegant piping designs with Ronald Winbeckler's class Piping Buttercream Borders!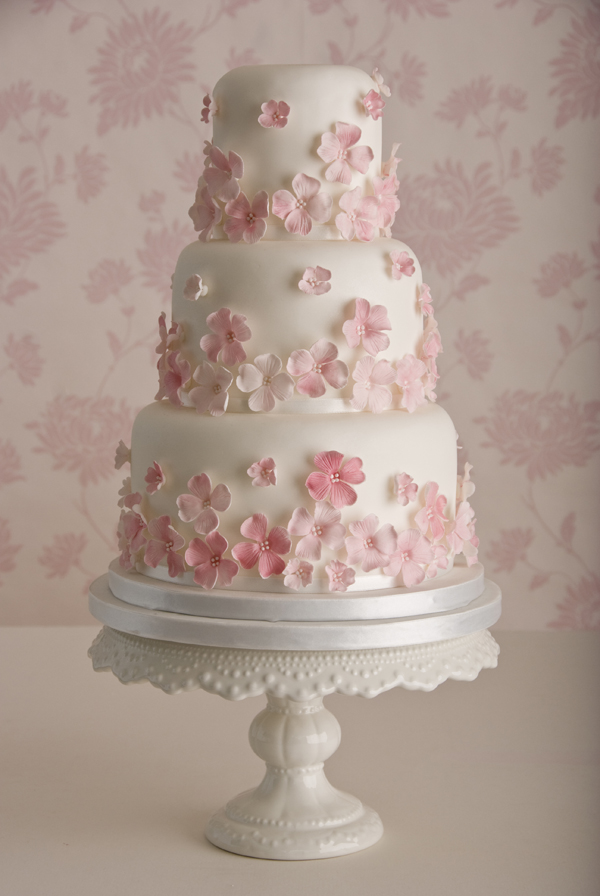 Photo via Maisie Fantaisie
Pink cherry blossom cake
We love the soft and delicate look of the blossoms that adorn this sweet 3-tiered cake. The crisp white caked paired with the soft pink color palette of the florals helps make a wonderfully romantic creation.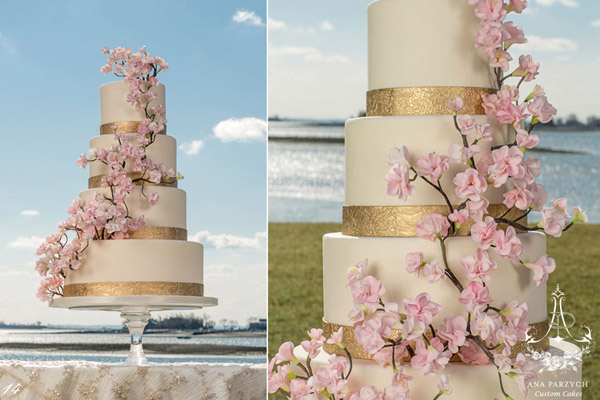 Photo via Ana Parzych
Cherry blossom and gold band wedding cake
The addition of the textured gold bands around each tier gives this cherry blossom embellished wedding cake such an elegantly luxurious feel. We adore the delicately ruffled petals, slim branches and ivory tiers.
Master the art of creating pretty blossom flowers with Maggie Austin's class Sugar Berries, Leaves and Blossoms!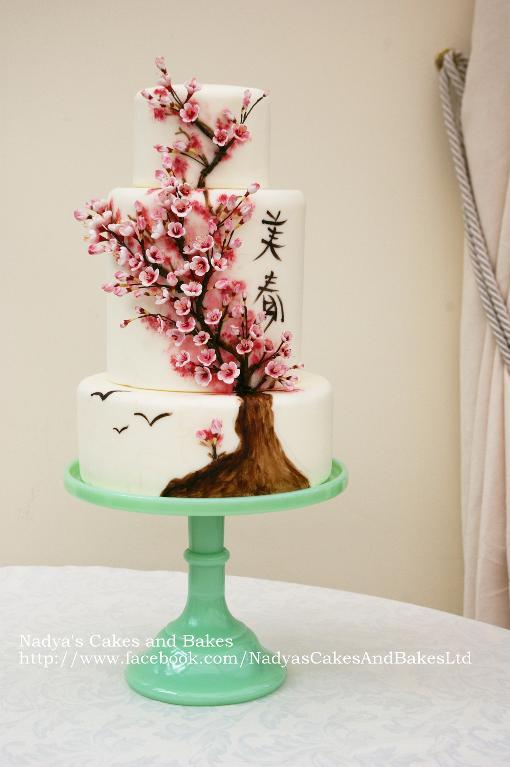 Photo via Bluprint member Nadyakt
Japanese cherry blossom cake
The combination of hand-painted details and sugar cherry blossoms on this 3-tiered cake creates a playful sense of both texture and drama! We love the depth added with the hand-painted tree trunk, blossom, branches, Japanese text and flying bird silhouettes.
To learn how to paint beautiful designs onto cake why not try Kate Sullivan's The Art of Painted Cakes!
With all these beautiful cherry blossom wedding cakes, we're a little less sad that the real blossoms may fade soon! We've loved seeing how different designers incorporate cherry blossoms into their work.
Do you love to see cherry blossom wedding cakes or does another flower capture your imagination?