We know that crafters have big hearts, shown by the many charity crafting projects in the works. At any given moment, crafters can be found donating their time and materials to help their communities. 
Have you been inspired to give back? This guide to planning your own charity craft project will help you get started!
Step 1: Plan your project
Do you want to start a totally new project for a local homeless shelter or children's charity? Or can you partner with an existing organization to make your charitable crafting project a success?
Before you get started, talk to those in your community and find out what the need is. Always get permission to donate handmade crafts to an organization before you run with your big idea. Every so often, the organization might not need or be able to use the items that you plan to make.
Once your idea is approved, find out how many items would be helpful. If you donate too many at one time, they may not be able to store the items. If you donate too few, they might not have enough to go around.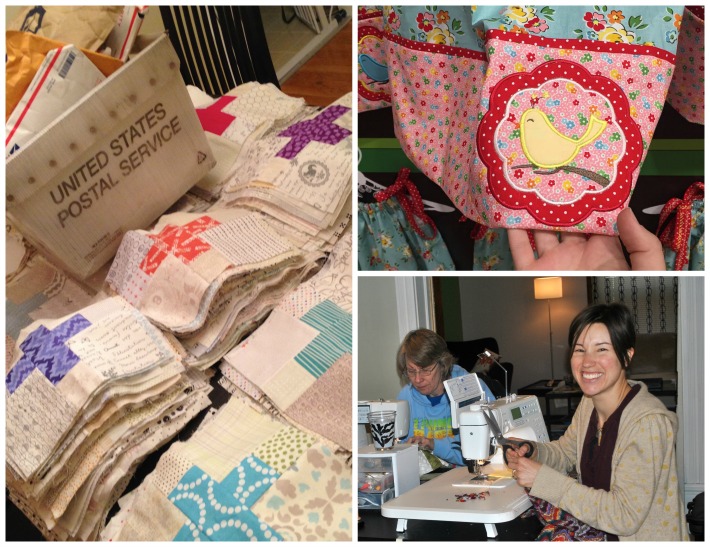 Step 2: Recruit volunteers
Once your charity crafting idea is fully formed, it's time to invite others to join this exciting new project!
There are many ways to get the word out. If you already have a crafting group or guild, talk to those people to see if they can join in and invite their friends. Ask your local craft shop if you can put up a sign with tear-off information tags. Create an event online and share on social media.
You can plan an all-day crafting party to do the project together or you can have each person make their items separately and get them to you by a certain date. The choice is yours!
When collecting NICU smocks for a nationwide charity sew along, I created a Facebook group and posted a photo of each package as I opened it, thanking the person who made the item. This built a feeling of connectivity and allowed other crafters to get inspired to sew along and join in the fun!

Step 3: Getting donated supplies
If you had luck with your local craft stores in advertising for the charity project, ask if they would be willing to donate a few supplies to get your idea off the ground.
Ask friends and family members who craft  to raid their stash and keep an eye out for cheap supplies at thrift stores and rummage sales.
If you have enough time, you can also write to craft supply manufacturers, designers or distributors (visit the "contact" page of their website) and ask if they would donate supplies or a door prize for your charity crafting event, to get a little excitement going!

Step 4: Donating finished items
If you are hosting a crafting event, you'll likely have the items in hand to donate right after the event.
However, if crafters will work on their projects over a period of time and send them to you, make sure to set a deadline at least 2 weeks before you plan to deliver your finished items to the charity (you will likely have a few stragglers).
When donating your items to an organization, set an appointment and let them know when you are coming so they are ready to receive your delivery. If the turnout is amazing, you might want to notify the local press so they can do a news story about your charity craft project and spread the good vibes even more.
Feeling inspired? Check out these resources too
What is your idea for a dream charity crafting project?