We've all been in this situation before: It's almost midnight, you're in the middle of quilting, trying to finish the cutting of your quilt blocks and you run out of the perfect fabric that looks stunning in your quilt. What can you do?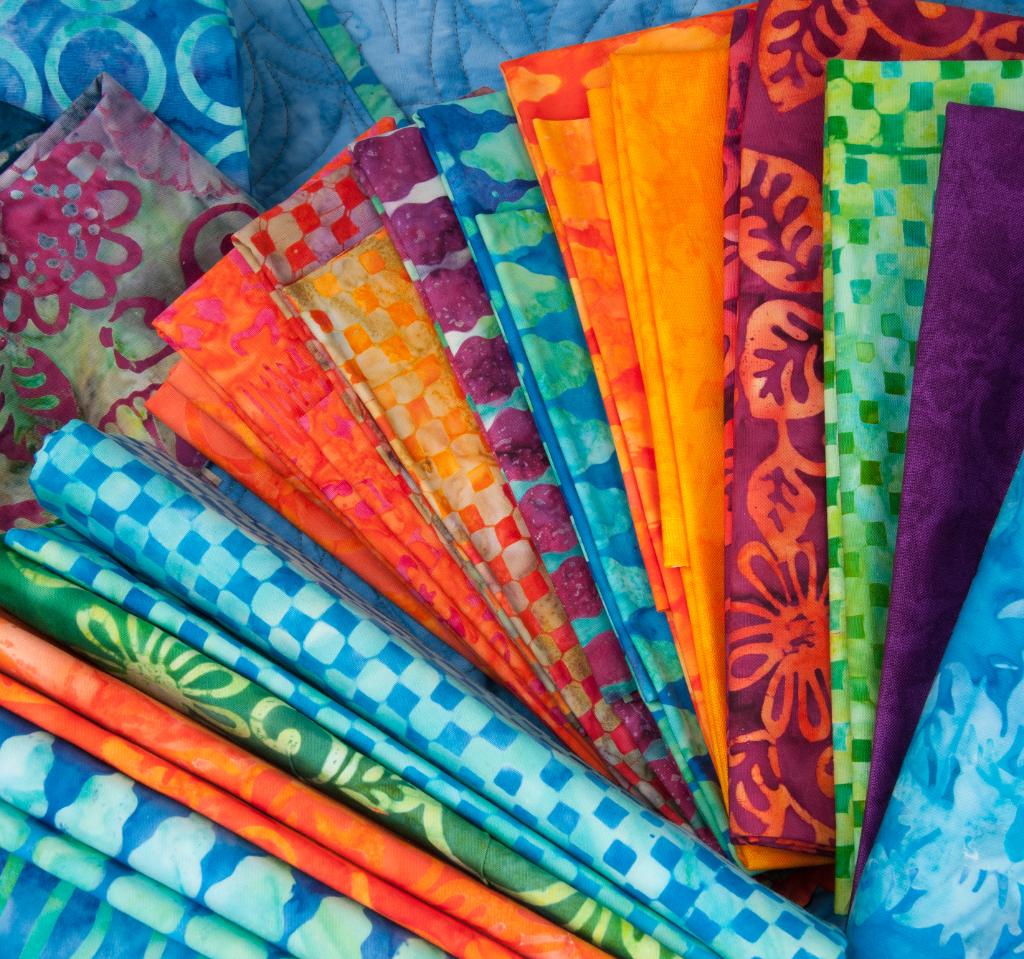 It's an unfortunate reality of the fabric industry, but once you see a fabric it is rare that you'll ever see it again. Due to the way that fabric is manufactured, and the consistent demand for new designs, fabric manufacturers typically sell fabric collections once or twice and then never reprint it again. Frustrating as this may be, it is something that we all must deal with.
So, if you find yourself needing a specific fabric, here are some options for completing your quilt.
1. There is a wealth of information available on the internet when it comes to finding more of a specific fabric. Visit the website Missing Fabrics, where you can post a request for the fabric you are in need of. If someone out there has the fabric you need, the two of you can privately arrange a trade/sale/etc.
2. If you know who made the fabric, visit that manufacturer's website. You can obtain additional information about that specific piece, including style and color number (which will be helpful in any search), plus a list of stores who either purchased that collection or who may carry fabrics from that manufacturer.
3. Once you have the color, style number and the manufacturer's name, call local quilt stores in your area (in the morning, of course!). Since the channels of fabric distribution can be wide and varied, a shop might have this fabric, even though they may not be listed on the manufacturer's website as carrying the collection.
Note: If you got it from Craftsy, contact our Customer Service team! We'll see what we can do for you. 
4. Do you remember where you purchased this fabric? If so, call the store directly and ask if any of the employees purchased this fabric. If so, one of the employees might be willing to sell you a small piece from their own stash.
If you have earnestly searched far and wide but still cannot find the exact fabric to match, don't despair! There are still some options for you in terms of fabric substitution.
1. Visit your local quilt store with a piece of the missing fabric in hand. The employees can help you find a piece that is similar in terms of color value, hue and print scale (if there is a design to the fabric). It might not be a perfect match, but it will allow you to piece the new fabric in, and sprinkle it among the quilt blocks for a coordinated look.
2. Check a friend's fabric stash for a similar looking fabric. Perhaps she bought something from the same collection, and you might be able to match colors quite nicely.
3. Look at this as an opportunity for creative growth! We all grow out of adversity, right? So why not try to grow from this frustrating experience and create something lovely. Consider adding a new fabric to the entire quilt, creating a few blocks that are really different, or reducing the size of your existing project. Although these aren't the objectives you originally set out with, you'll be able to finish your project and be very proud of your finished look.
What tips do you have for finding that exact fabric?