The only thing sweeter than decorated cakes or cupcakes is those decorated with candy! Due to the ongoing popularity of this classic children's board game, Candy Land has continued to be a prominent theme in confections and celebrations. This delicious motif is also easily translated into holiday and Christmas desserts, especially with the use of gingerbread men and their sugar-coated houses.
Indulge your sweet tooth with these Candy Land and gingerbread cakes and cupcakes for your holiday and year-round celebrations!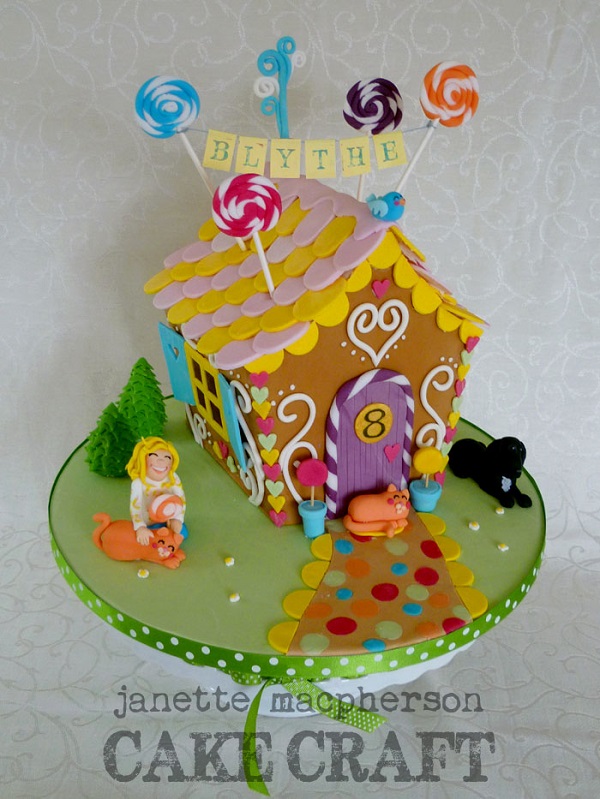 Photo via Janette MacPherson Cake Craft
Gingerbread house cake
No one would turn down the opportunity to live in this absolutely adorable gingerbread house cake created by Janette MacPherson. Covered with fondant and embellished with fondant candy decor, this sweet cake makes the perfect centerpiece for a Candy Land-themed party. The creative use of a larger cake board allows for the setting of the entire scene, inclusive of the fondant pathway and figures.
To practice your figure modeling skills, try Sharon Wee's Cake Topper Techniques: Fondant Animals.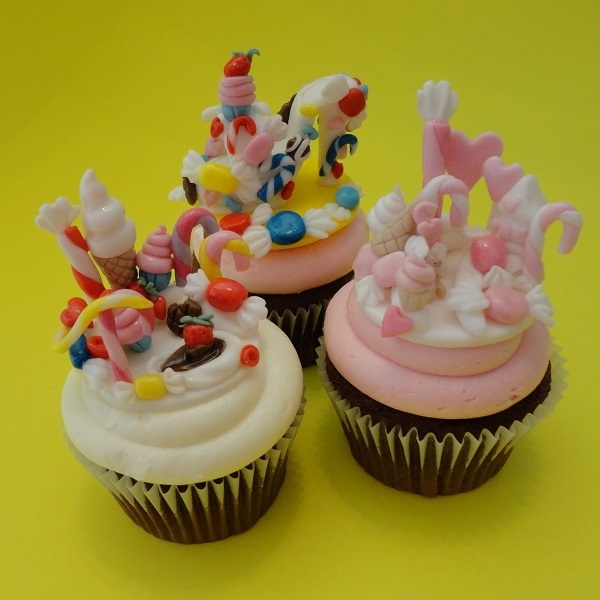 Photo via Buttercream Bakery
Candy Land cupcakes
Buttercream Bakery did an exceptional job of re-creating the Candy Land scenes in these incredibly detailed fondant cupcake toppers. From miniature cupcakes to candy canes to candies galore, each cupcake captures the essence of the sugar-coated landscape. The addition of a glossy finish adds a realistic feel and draws your eye to the adorable replicated confections.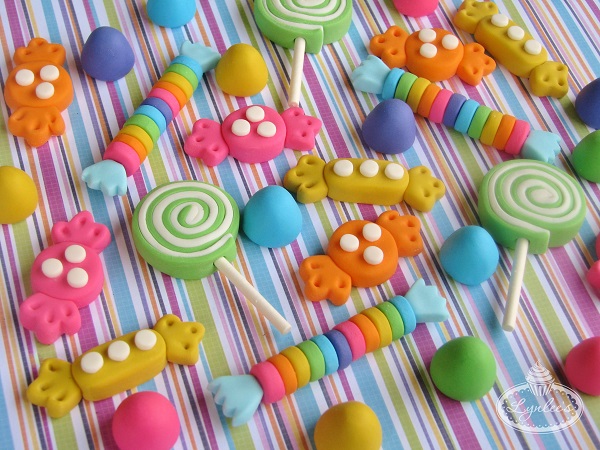 Photo via Lynlee's Petite Cakes
Fondant candy toppers
These sweet candy fondant toppers can be used to decorate a variety of confections, including cakes, cupcakes and more. The simple shapes and designs become especially lively with a variety of bright hues, while the entire collection is tied together with the rainbow-colored candies.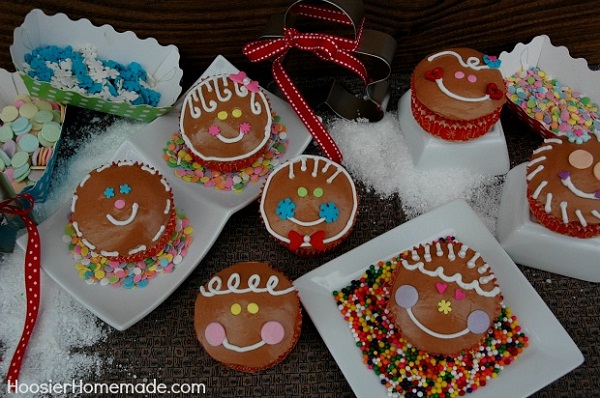 Photo via Hoosier Homemade
Gingerbread boys and girls cupcakes
Since no Candy Land is complete without gingerbread men, these precious boys and girls are the perfect addition to any sweet theme, inclusive of Christmas creations! Follow Hoosier Homemade's easy-to-follow tutorial to cover your cupcakes with gingerbread-flavored icing, then use decorative cake piping to embellish them accordingly.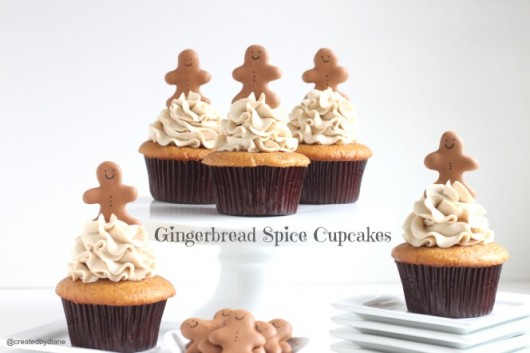 Photo via Created by Diane
Gingerbread spice cupcakes with royal icing toppers
To continue with the gingerbread theme, try Created by Diane's delicious recipe for gingerbread spice cupcakes, covered with gingerbread Italian buttercream icing! To top these delectable cupcakes, follow the tutorial to make royal icing gingerbread men to complete the look.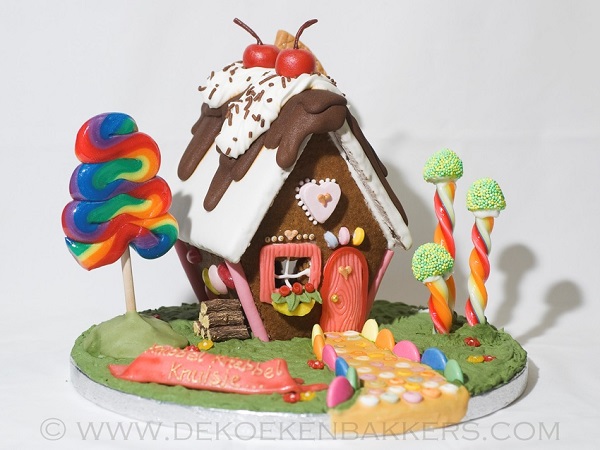 Photo via De Koekenbakkers
Gingerbread house
De Koekenbakkers created this incredibly gorgeous and sweet gingerbread house, combining the use of royal icing, fondant decorations, and candy to bring this confectionery land to life! With the holidays just around the corner, it's the perfect opportunity to incorporate your cake decorating skills with gingerbread house construction and embellishments.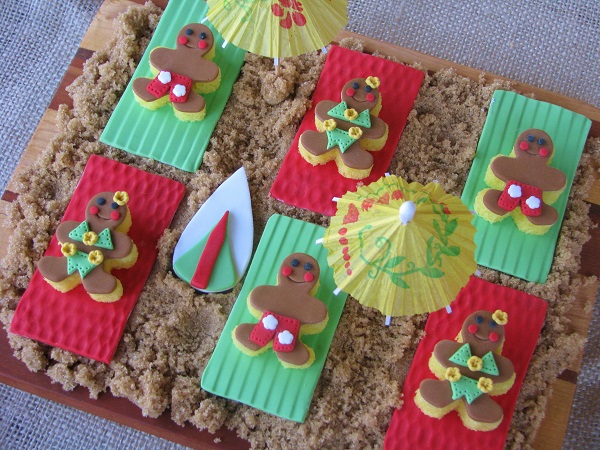 Photo via Lynlee's Petite Cakes
Gingerbread beach vacation
Everyone deserves a vacation and gingerbread men are no exception! These fondant gingerbread men and women were cut out from metal cutters, embellished with hand-cut fondant bathing suits, and placed over small cakes punched out with the same shaped cutter. The patterns on their beach towels were created with embossing mats and placed over brown sugar sand.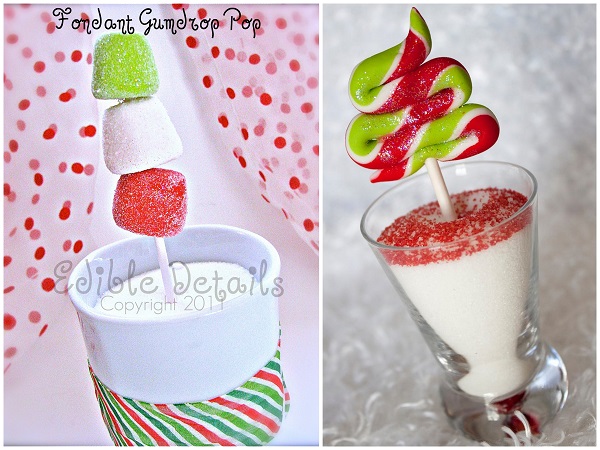 Photo via Edible Details
Christmas candy fondant pops
Edible Details does an amazing job in coming up with creative fondant uses, such as these Christmas candy fondant pops. With the use of lollipop sticks, both the gumdrops and Christmas trees add dimension and can easily be used to embellish holiday creations, as well as any Candy Land-themed dessert. Easily switch the colors accordingly to match any motif.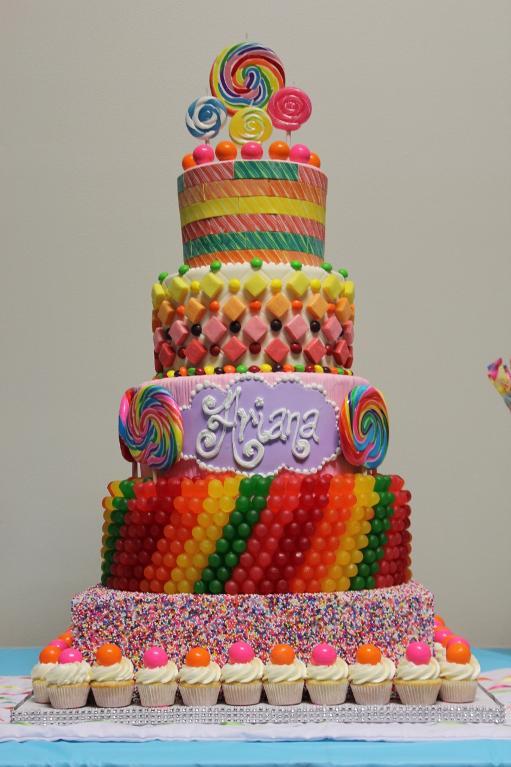 Photo via Bluprint instructor Joshua John Russell
Candy cake
Joshua John Russell, instructor of the Bluprint classes Fashion-Inspired Fondant and Modern Piping, and the FREE mini-class Modern Buttercream created this jaw-dropping work of art with the use of real candy! By covering each tier with fondant, the different candies, such as gumballs, gumdrops and fruit candies, were attached with royal icing as glue. Don't be afraid to be creative with your patterns, colors, and designs.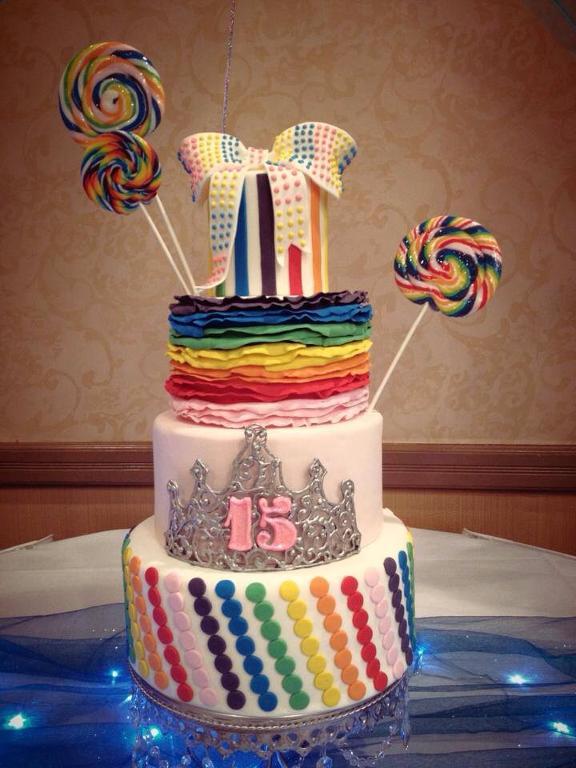 Photo via Bluprint member msguerrero91008
Candy dreams cake
Bluprint member and cake artist msguerrero91008 did a tremendous job with this "Candy Dreams" cake after taking the class Vintage Cakes, Modern Methods with Colette Peters. The ruffled rainbow tier perfectly demonstrates a very trendy technique. The candy button bow and gum paste lollipops are the perfect toppers for this incredibly sweet cake.
The ruffled fondant seen on the third layer can be learned in Maggie Austin's Fondant Frills class.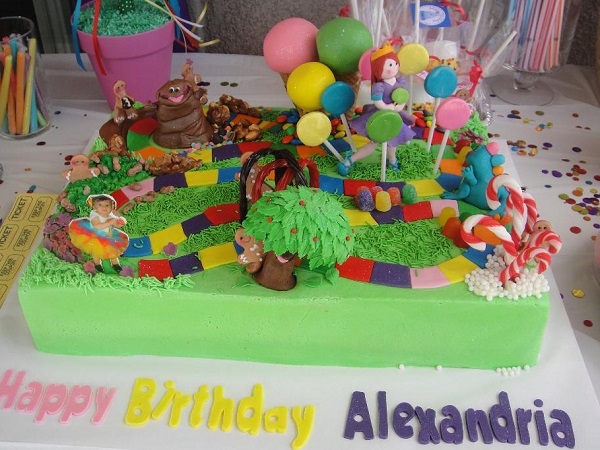 Photo via Bluprint member letymispasteles
Candy Land cake
Bluprint member and cake artist letymispasteles re-created the actual Candy Land board game in this sweet and dazzling cake! The cake was covered entirely with buttercream icing and embellished with fondant decorations to bring the elements of the game to life.
How will you join in the game to sweeten up your baked creations?