In the ever-evolving world of a cake decorator, staying on your toes and keeping up with what is new and exciting is always important. Being innovative and constantly trying new and exciting techniques and designs keeps the cake world fast-paced and invigorating.
So what is the cake world bringing to the table these days and what are our clients asking for?
Rustic and woodsy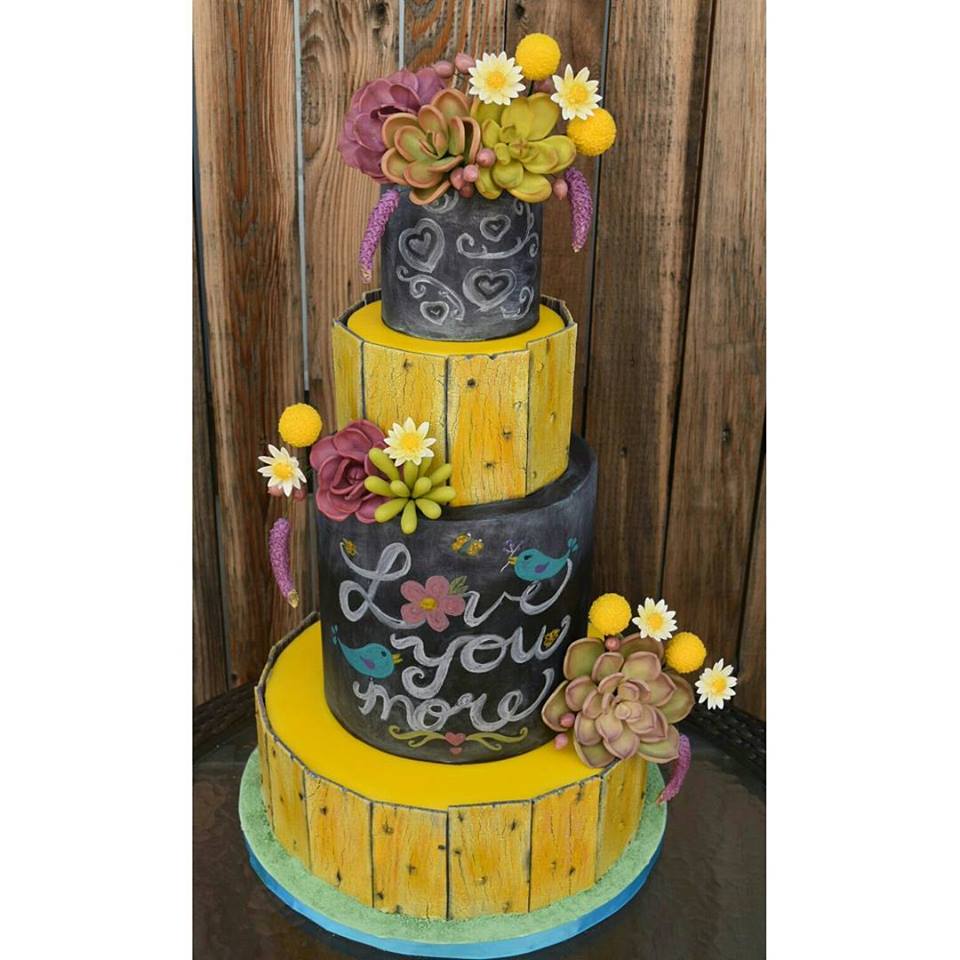 Cake by A Cake Come True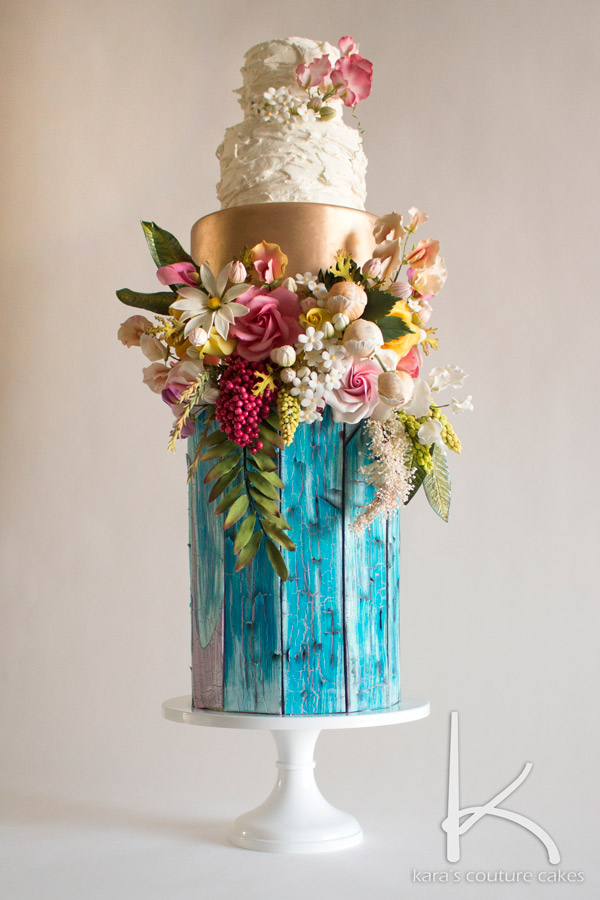 Cake by Bluprint instructor Kara Andretta
Tying nature into a special-event cake continues to be a popular trend. Taking the beauty of nature and capturing it in a stunning sugar art piece seems to be a timeless request, but as with the cakes shown, it's one trend that is always being made more modern.
Metallics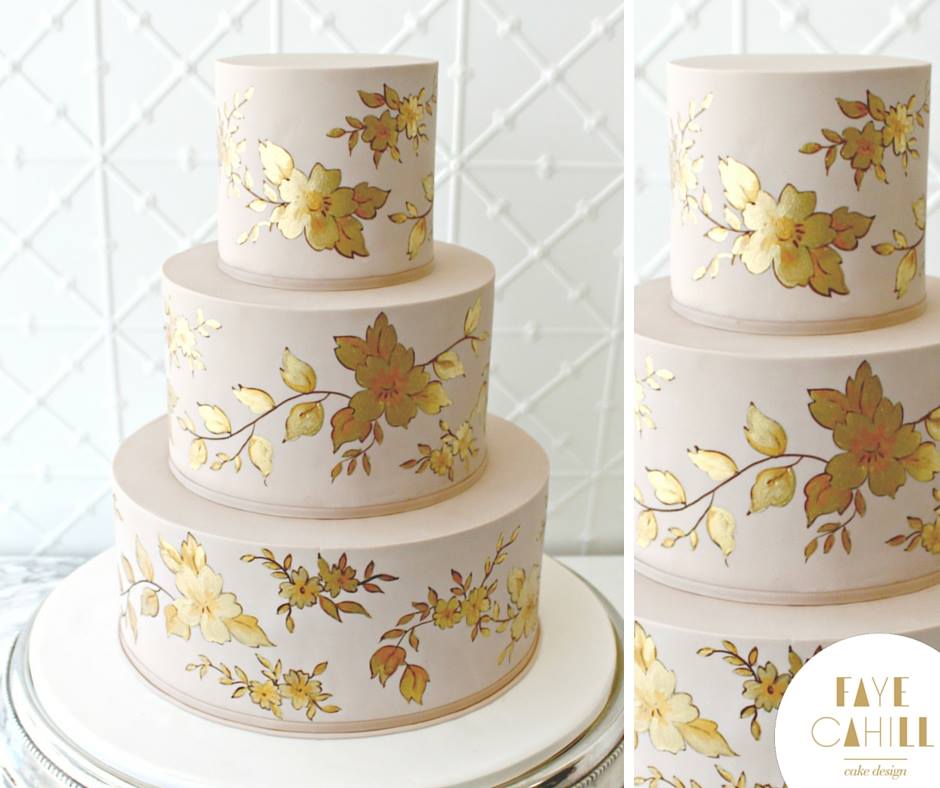 Cake by Bluprint instructor Faye Cahill
A special occasion of any kind can easily lend itself to metallics. It's no wonder we see them used all over cakes these days. Even just using metallics as accents tells the receiver of the cake that this cake is special, just for them, custom — it tells them this cake is a beautiful luxury item picked out to celebrate their special day. Wether it be silver, gold, bronze or a shimmer of any kind, metallics add a pop and shine like nothing else. They add a richness to cakes.
When working with metallics, be sure to look into food regulations in your area to see what is considered edible from one country to the next. For more tips on working with metallics check out Faye Cahill's class here on Bluprint.
Calligraphy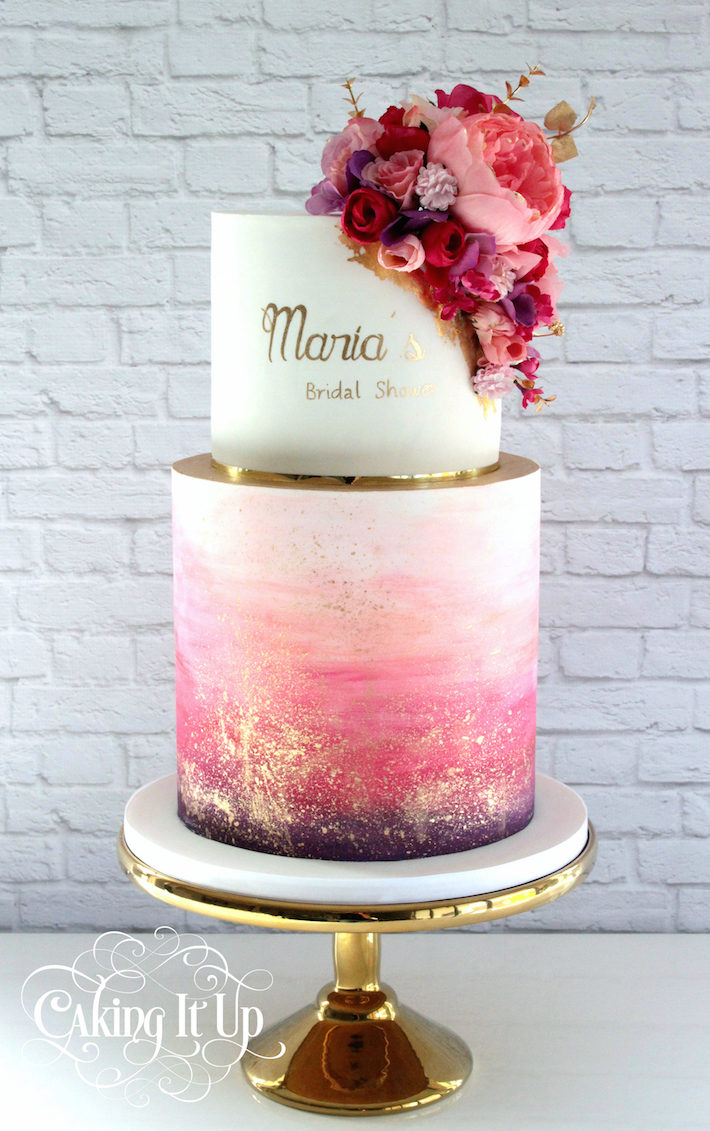 Cake by Caking It Up
As cake artists, there is a growing trend to expand our knowledge outside of the cake industry and dabble in other art forms. Bringing those classic and varied techniques back to the kitchen and incorporating them into our cakes adds an edge and unique personality to our work. Why not check out a drawing class or a paper arts class on Bluprint and imagine how you can turn it into sugar art? My new personal goal is a calligraphy class so I can add that very custom touch to a client's cake — oh, and look! It's metallic!
Floral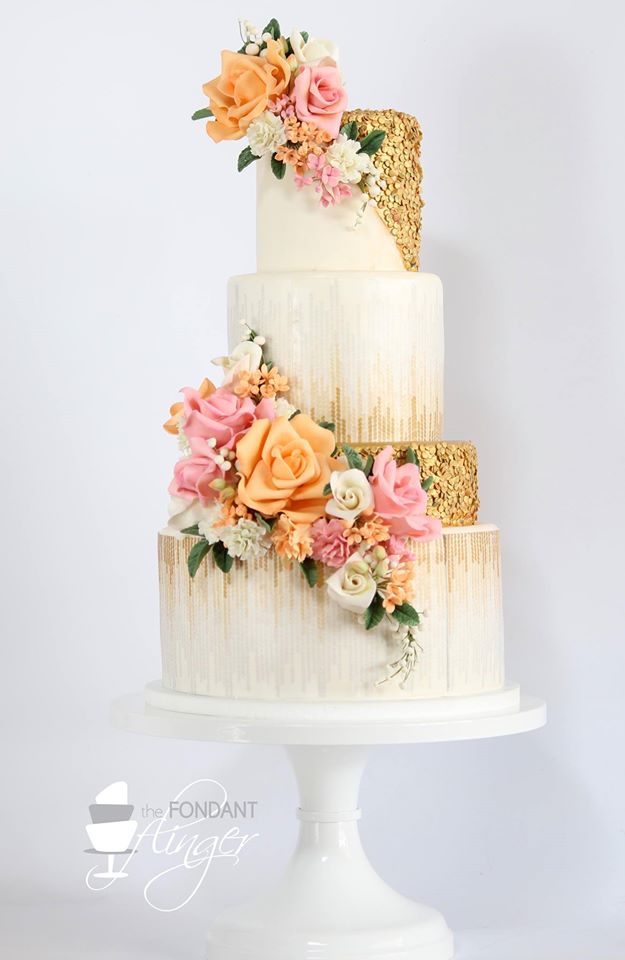 Cake by Fondant Flinger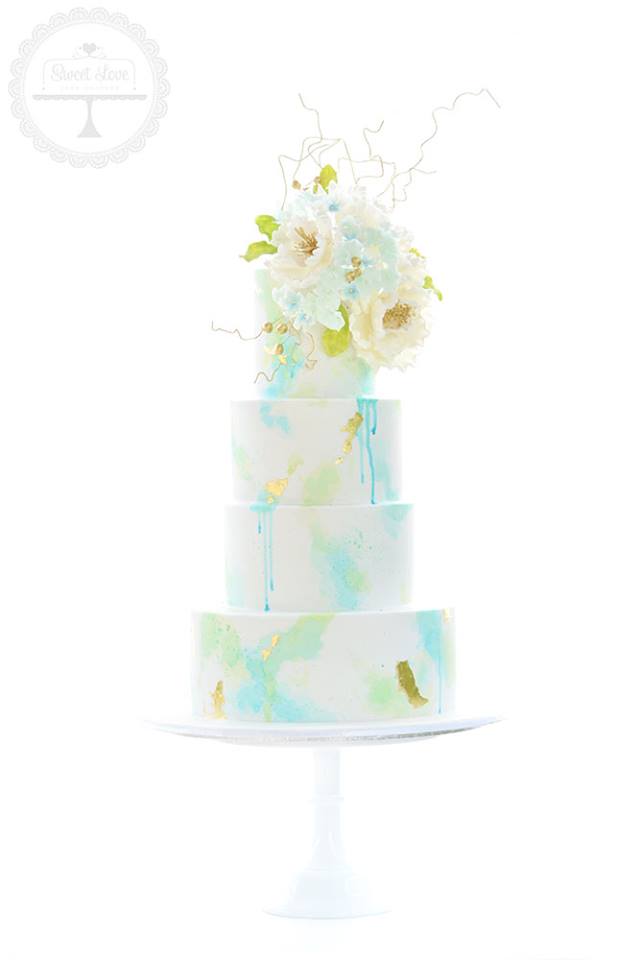 Cake by Sweet Love Cake Couture
I am loving that big, beautiful floral sprays are on trend! Don't you just feel immensely happy looking at them? Their lush, lifelike blooms and vibrant colours make me feel like all is right with the world and the gorgeous weather will never end. Big, full arrangements with multiple different flowers are the way to go!
Vintage, lace and all things elegant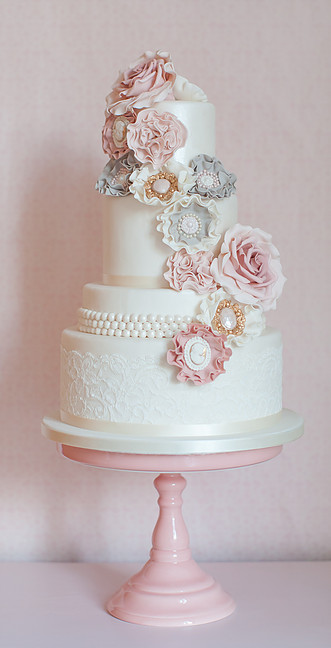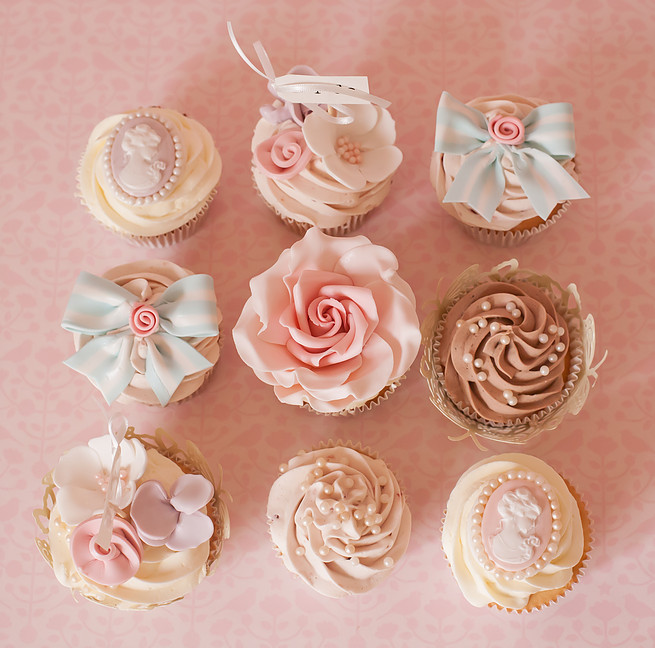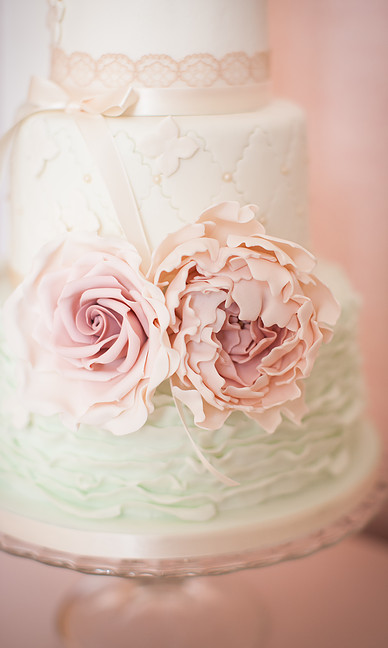 Cakes by Silly Bakery
Soft colors, lace, pearls, ruffles and all things pretty. From simple and elegant to dripping in over-the-top vintage, this is a trend that has been with us for years and seems to be sticking around. Muted tones give a romantic feel and are always a regular request from wedding couples.
Personalized: Business in the front, party in the back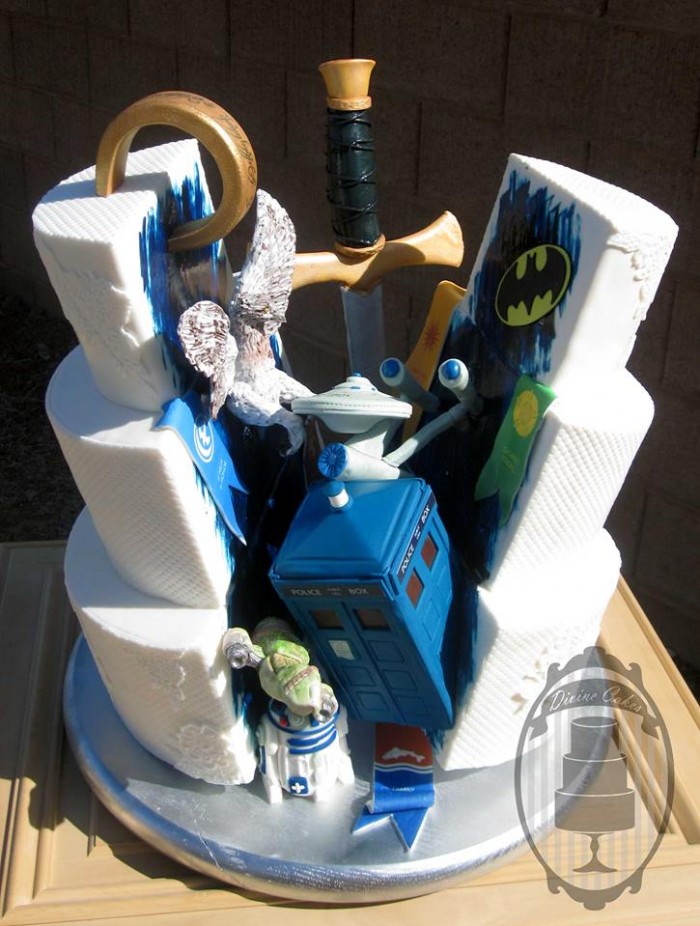 Cake by Divine Cakes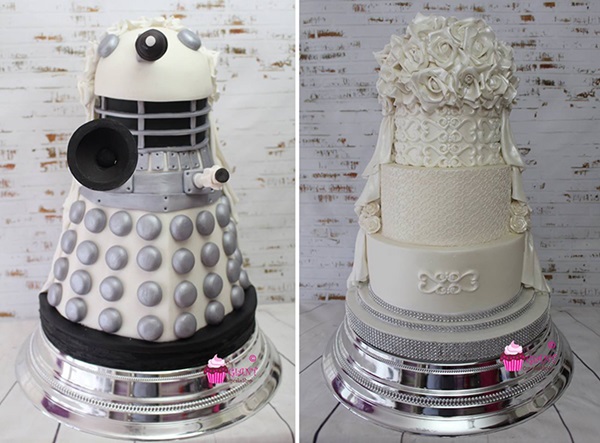 Cake by Giant Cupcake Shop
So many current trends and requests lend themselves to being pretty, elegant, glamourous — really any adjective that describes beautiful. For wedding cakes it seems the trends have turned from the ones a few years back of whimsical and topsy-turvy. While the Suess-like creations are still popular in the birthday crowd, it is rare in my shop to be asked for a topsy-turvy or whimsy wedding cake.
In replace of that trend, the idea of personalizing your wedding cake to a very specific idea has taken shape. I like to call them the mullet cakes (for lack of a better term) — business in the front, party in the back. A chance for two people to showcase two cake ideas without two cakes: their "pretty" wedding cake on one side and their personality showing through on the other. I love this trend! No matter how elegant and glamorous the event is, I love that the cake can be one fun place to let their true selves show through.
Meet Bluprint Instructor Chrissie Boon!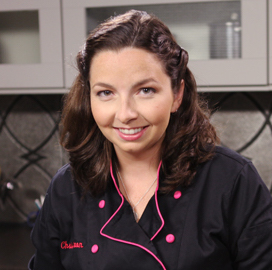 Chrissie began her baking career as a teenager, when she took over a cookie business that her mother and next-door neighbor had started. While at university, Chrissie took some cake decorating classes and realized she had found her career. Following her passion, Chrissie opened a small cake and cookie shop. Today, she and her husband run their custom cake studio, Too Nice to Slice, which is also home to Icing Inspirations, their cake decorating supply store. Chrissie is proud to create cakes that her customers cherish and share what she's learned with cake decorators from around the world.
Chrissie also teaches three popular video classes on Bluprint: Building Your Business: Smarter Display Cakes, Building Your Business: Decorate for Success and Small Cakes, Big Business — join her and thousands of students to learn insider secrets for creating a thriving business doing what you love.