Feeling forlorn that your layers aren't as lovely as they could be? Don't shed a tear. Instead, build better tiers and improve your cake decorating with these creative cake separator ideas.
The Craftsy class Building Better Cakes: Creative Cake Separators is the perfect place to start. Under the tutelage of cake decorating superstar Marina Sousa, you'll learn how to confidently construct three types of advanced cake structures, each with two elegant design variations. From foam risers, to center-pole structures, to advanced creations featuring stringwork and curtains of isomalt beads, one thing is certain: You'll be sure to take your cake decorating to new heights with this class.
Inspiring styles of wedding cake separators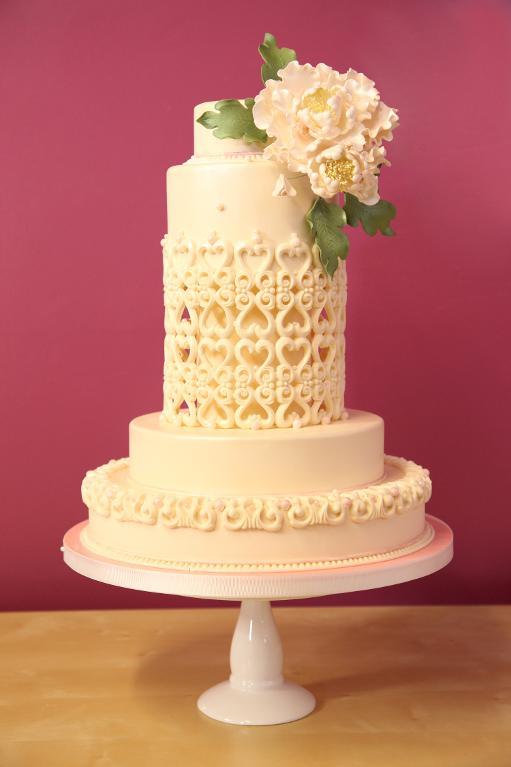 Lattice cake via Marina Sousa
Lattice cake
Shhh! This cake gets its lift from a foam riser, but most would be none the wiser since it's so cleverly disguised. A beautiful lattice design wraps around the fondant-topped foam riser, giving the cake an elegant birdcage effect. Served at a wedding, this overlay effect would be the perfect echo to a bride's veil.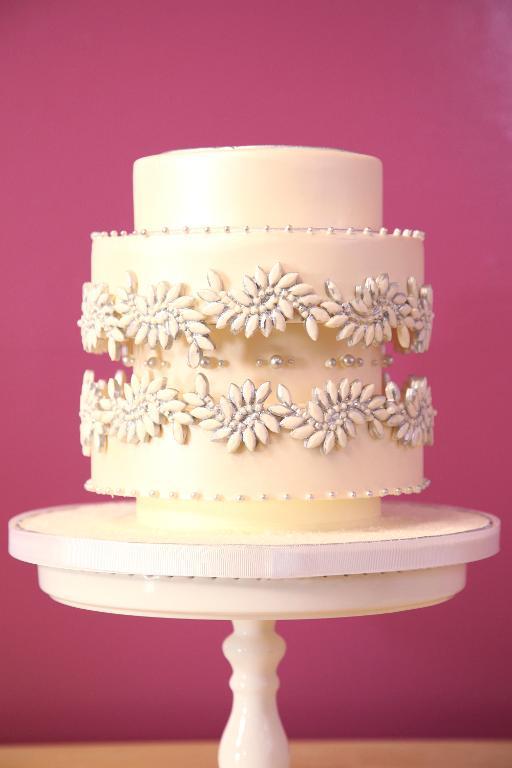 Jeweled accent cake via Marina Sousa
Jeweled accent cake
Another effective method of disguising risers? Add a little bling! This cake makes lovely use of negative space by using the riser as part of the design. The edible cake layers are festooned with floral design elements made using silicone molds and brushed with edible silver ink; the inset riser is decorated with pretty pearls. Since this part of the cake will not be eaten, decorators can employ non-edible design elements here, such as fabric, ribbon or beads.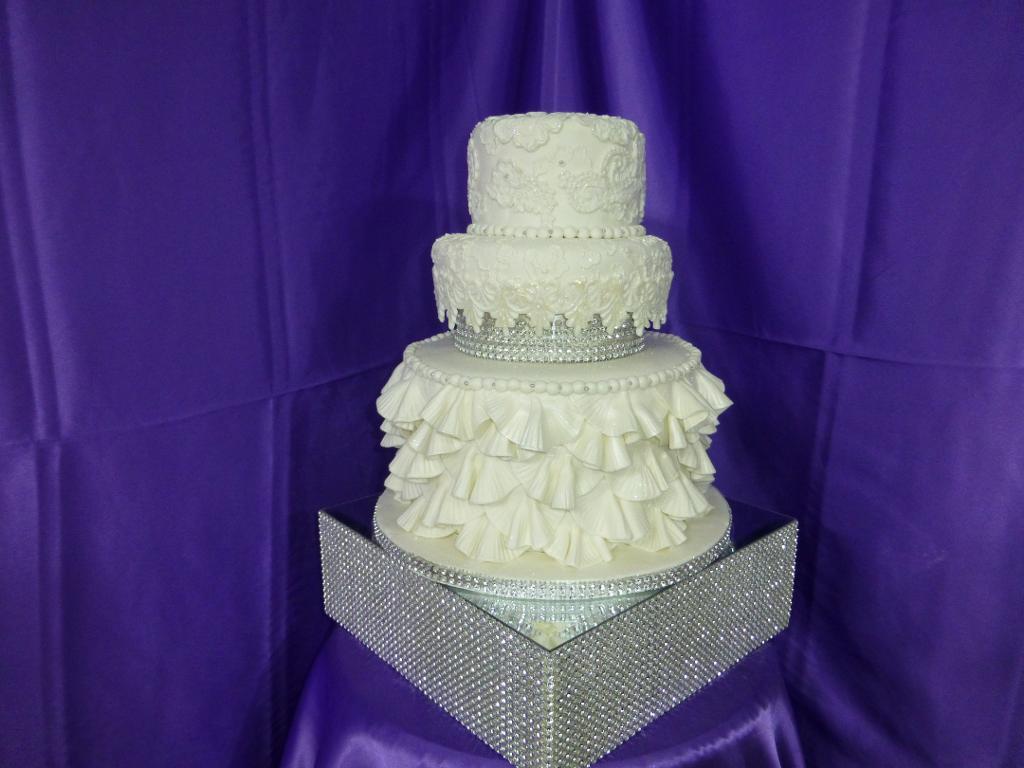 Bling cake via chocolate art
Bling cake
Here's another sparkly cake that takes the word "bling" to another level, using bedazzled accents to decorate the entire separator. The inset alignment of the divider combined with the overhanging, lace-like fondant design on the upper tier, makes for a sweet and saucy "under the petticoat" effect.
Center-pole designs via Marina Sousa
Center-pole designs
A decorative "center pole" can be beautifully incorporated into your cake decorating to create gravity-defying designs. In the cake on the above left, a single support structure is decoratively garnished with swoops and swirls made from enforced fondant. In the case of the cake on the right, a center pole is covered with green fondant and decorated, so it appears to be a cluster of weightless flower stems holding up a top tier full of sugar flowers.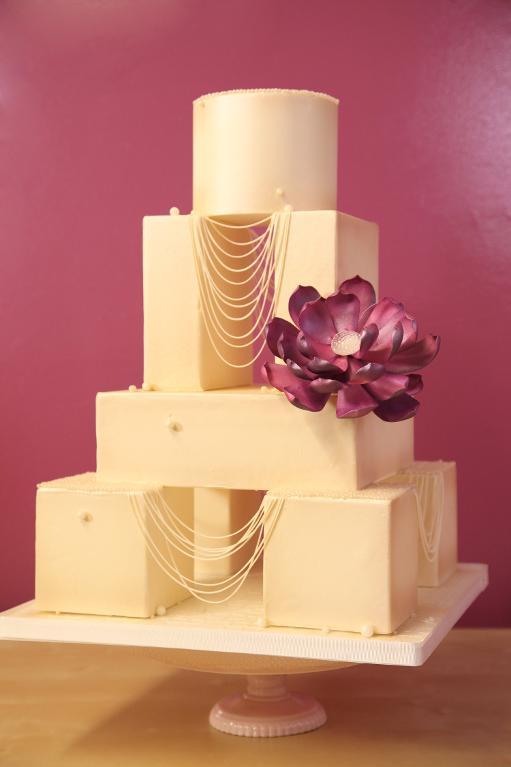 Swag cake via Marina Sousa
For a truly impressive cake decorating effect, try taking the center out of your cake. This project is featured in Building Better Cakes: Creative Cake Separators, where you'll learn how to add support to any cake so it's stable and transportable. Fondant drop strings made using the spaghetti attachment for a pasta maker or stand mixer draws the eye to the stunning architectural play of cake and negative space.
Fun all occasion cake separators
Cake separators aren't just for black-tie affairs or fancy wedding cakes. They can just as easily be used to create masterpieces for kids' birthday parties or less formal celebrations. Here are a few sweet examples.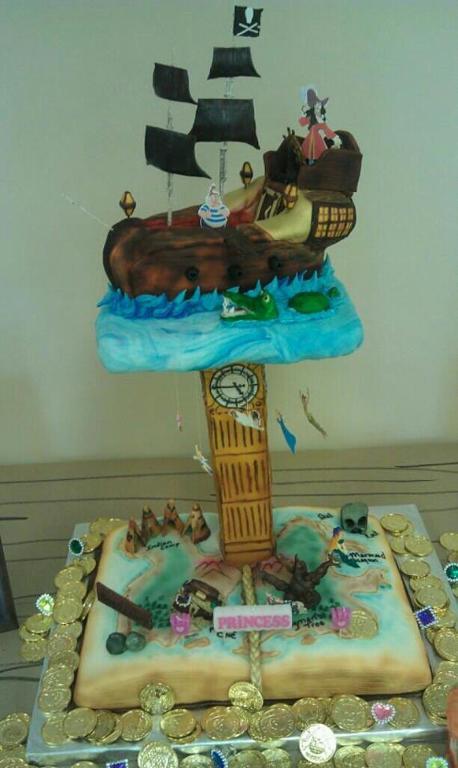 Peter Pan cake via grammysha1158315
Peter Pan cake
A center pole is disguised as Big Ben in this whimsical Peter Pan-inspired cake, which also features sculpted fondant, hand-painted and airbrushed details along with flying figurines.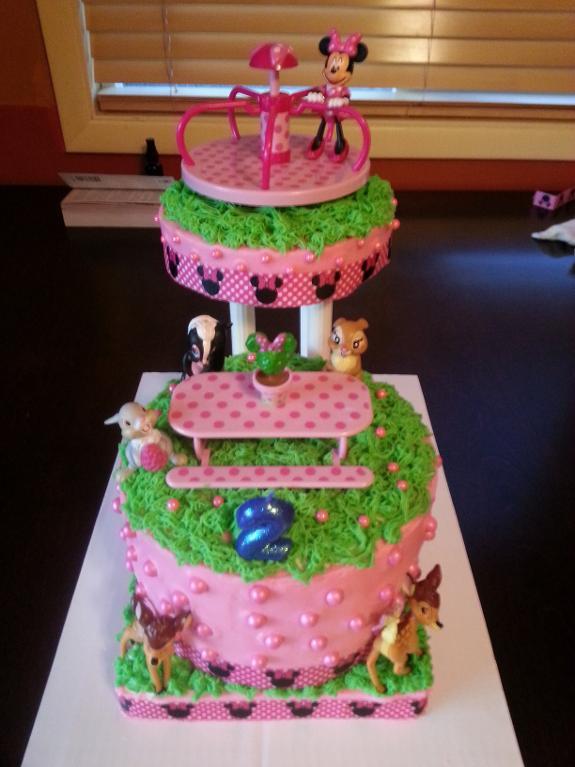 Minnie cake via lynnsavon2177820
Minnie Mouse cake
Risers are part of the picnic scene on this adorable Minnie Mouse cake, which features creatively piped grass using a multi-opening decorating tip, pink dragées, and sweet figurines.
How have you used cake separators in your decorating?