Three sweet cheers are in order for Erin Garcia, the official winner of the 2017 Bluprint Cake Fellowship, a special program created to help up-and-coming cake artists make the leap from amateur artists to professional cake decorating and design!
Selected from a pool of more than 200+ highly talented applicants, Erin has taken home the $5,000 cash prize, a paid trip to Denver, and business consultation sessions with Michelle Green — plus a slew of other incredible goodies!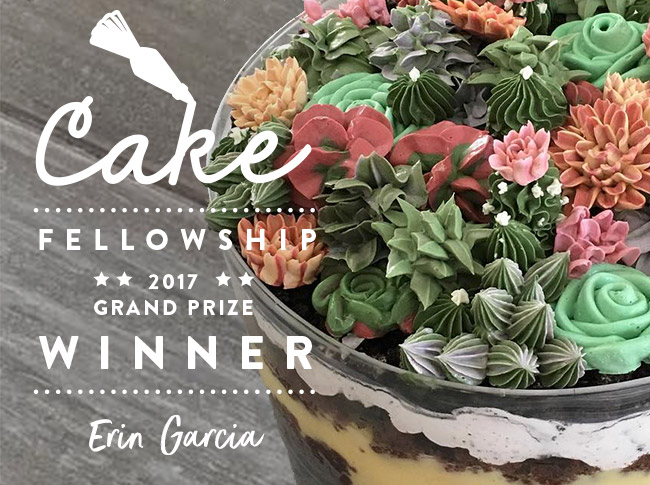 LET'S HEAR IT FROM THE JUDGES
"Awesome work, super creative, " said Mr. Man About Cake himself, Joshua John Russell. "These cakes will sell themselves on aesthetic alone!"
According to Anne Yorks, "Erin Garcia stood out to me as a start-up that has a fantastic portfolio, valuable industry work experience, and extensive professional training that would lend itself to a successful baking business. I really liked her specific, and realistic, goals for 2, 5, and 10 years. The combination of her professional training, gorgeous photos, and thorough marketing plan made her the winner for me!"
And that's not all. "Adorable cakes," said Chrissie Boon. "Figures are very well done. She is very well researched and has lots of industry experience so she knows what she is getting into.
Congratulations, Erin! We can't wait to see what's to come for you.
THE FAN FAVORITE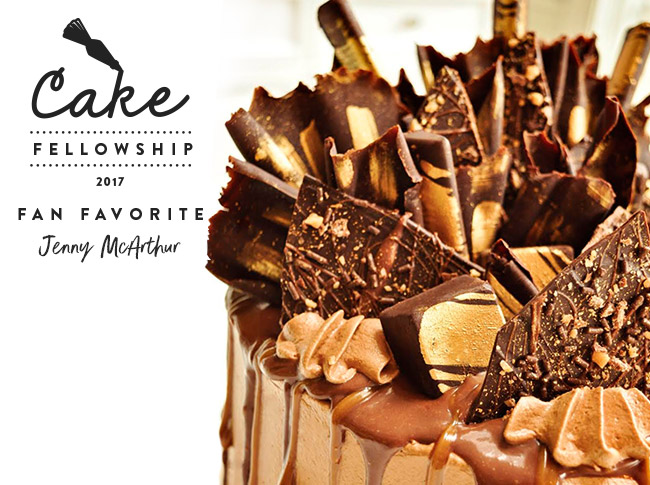 Of course, major congratulations are also in order for Jenny McArthur, the winner of our Fan Favorite vote!
And a BIG thank you to ALL the Cake Fellowship applicants! In case you missed the Top 10 finalists, make sure to check them out here.