Have you ever admired a cake perfectly topped with a layer of fondant but dismissed it as a trick for the cake decorating professionals, not attainable by the at-home baker?
Well, think again, because smooth fondant is easy to attain. All you need is a simple cake decorating tool: a fondant roller.
What's a fondant roller?
Basically, it's a rolling pin-type tool that allows you to smooth fondant, which is clay-like in consistency, to a thin sheet.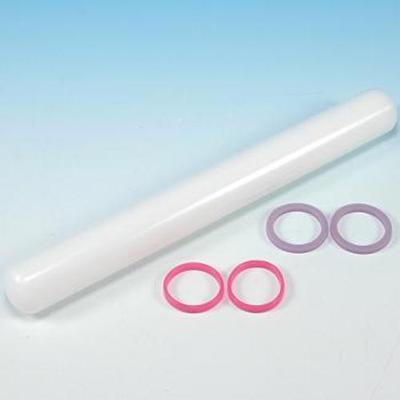 Photo via Pastry Chef Central
BASIC FONDANT ROLLER
The most basic type of fondant roller is made from a food-safe plastic, and has a smooth, seamless, non-stick surface, which allows you to roll out fondant in a thin, smooth layer. They come in various sizes, and often come with "guide rings,"" which are thick, sturdy rubber rings that affix to the sides of the roller and allow you to roll fondant to a consistent thickness.
Not just for fondant, these rollers also work well with modeling chocolate and gum paste. Even better, they're inexpensive. They start in the $5.00 range. Not bad for such a handy cake decorating tool.
A FONDANT ROLLER IS ALSO EXTREMELY EASY TO USE.
Many prefer to use the roller along with a fondant mat, which has pre-marked circles for exact sizing and measurements, as well as square grids for measuring strips. However, a sheet of waxed paper or parchment will also work.
Simply sprinkle your work surface with confectioners' sugar, and place your fondant on top. Sprinkle your fondant roller with confectioners' sugar, too, and gently roll until your desired thickness has been attained.
Once your fondant is rolled, there are a number of different ways it can be used.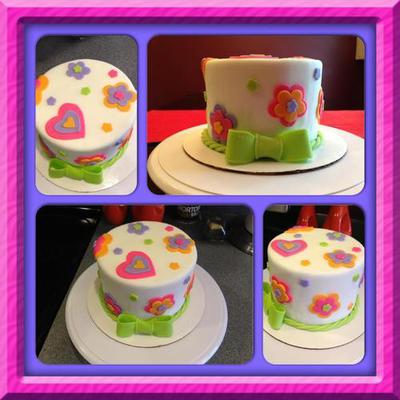 Photo via Bluprint member DrRukks
CUTTING OUT SHAPES:
Once your fondant is rolled, you can cut out shapes with cookie cutters or fondant cutters, and then affix the cutouts to a finished cake. For instance, the above cake features cutouts in varying colors of tinted fondant, which make for a whimsical, fun effect.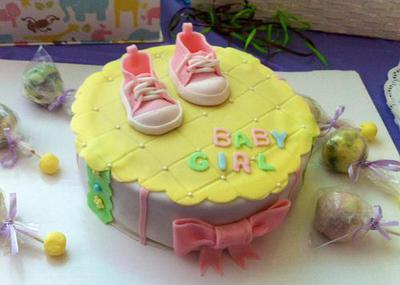 CREATING DECORATIONS:
The smooth and even thickness of fondant rolled out with a roller allows you to create polished decorations, too. For instance, the tiny gum paste sneakers and ribbon detail on a cake such as this will look all the better for being rolled to an even thickness owing to your fondant roller.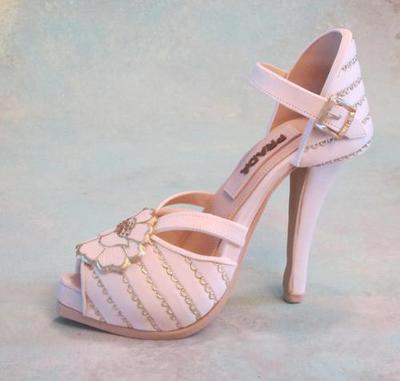 Photo via Bluprint member irezoagli1150229
The fondant roller is a key ingredient in creating not only baby shoes but fancy adult ones, too. Even shoes as fancy as these, crafted using fondant and gum paste, start with fondant rendered uniformly thick with a fondant roller.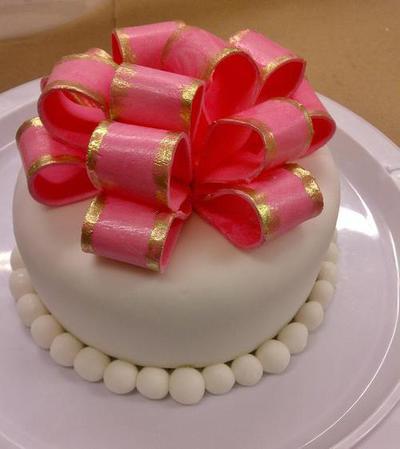 Photo via Bluprint member ggblum
A dimensional fondant bow with loops may look difficult, but it's really quite simple to do once you've used your fondant roller to create an expanse of fondant in an even thickness.
Try it yourself by cut a series of strips, and then arranging them into loops. Layer the loops in a circular pattern in a few layers, leaving one for the center. Before you know it, you've got a fancy-looking cake topper.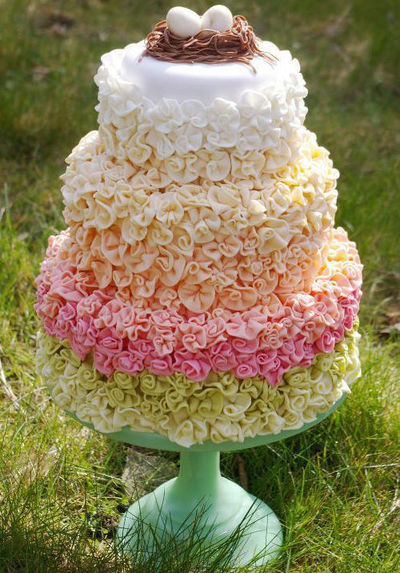 Photo via Bluprint member Nadyatk
Rolled pieces of fondant can be used for more involved techniques, too. This cake, inspired by Bluprint course Advanced Fondant Techniques, features rolled pieces of fondant that are shaped using the "fabric flower" technique taught in the class, assembled in a dazzling ombré gradient.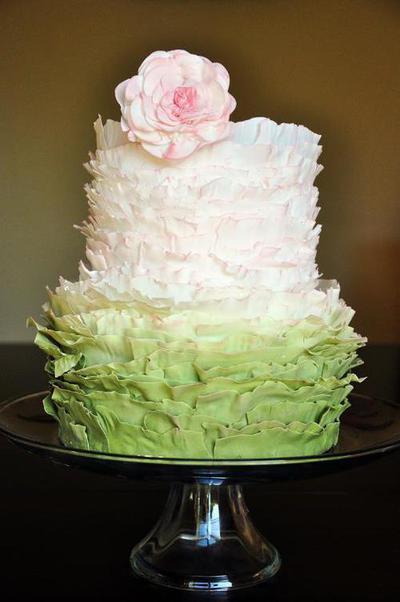 Photo via Bluprint member Mandibear 137823
FREE-FORM SHAPES:
The fondant can also be molded into free-form, dimensional shapes. For instance, fondant roses or even fondant ruffles, such as those Maggie Austin's Fondant Frills Bluprint class, will start with a flat, rolled piece of fondant. An even consistency helps to shape the fondant while maintaining a polished look.
For many more ideas, check out Bluprint's FREE mini-class Basic Fondant Techniques or The Wilton Method®: Decorating with Fondant.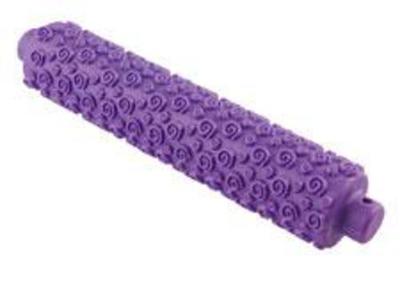 Photo via Wilton
ONCE YOU'VE MASTERED THE BASIC FONDANT ROLLER, THERE ARE OTHER FUN VERSIONS TO TRY.
Patterned rollers are a great example. They resemble a fondant roller, but have raised designs that are rolled over smooth fondant to create an imprinted pattern. These will give your cake an instant professional look. There are a number of different patterns available, ranging from spirals to stars and more.
It's time to get rolling!