Pancakes are good. But cake batter pancakes are even better.
Photos via CakeSpy
Why cake batter pancakes? Well, half of the word "pancake" is cake — this recipe simply emphasizes the latter part of the word by doctoring up cake mix to form a particularly sweet, highly craveable morning food. With a few small alterations, any cake mix (store bought or homemade cake mix) can be transformed into your next breakfast.
This simple cake batter pancake recipe yields pancakes which are perfect for a decadent brunch as-is, or you could use them to create more elaborate desserts. They could be used to create elaborate plated desserts; you could serve them alongside with strawberries and cream for a modern take on strawberry shortcake; or maybe you'd like to stack them with frosting to create elaborate mini-cakes.
Regardless of the direction you choose to take with your cake batter pancakes, they're bound to be part of an amazing meal.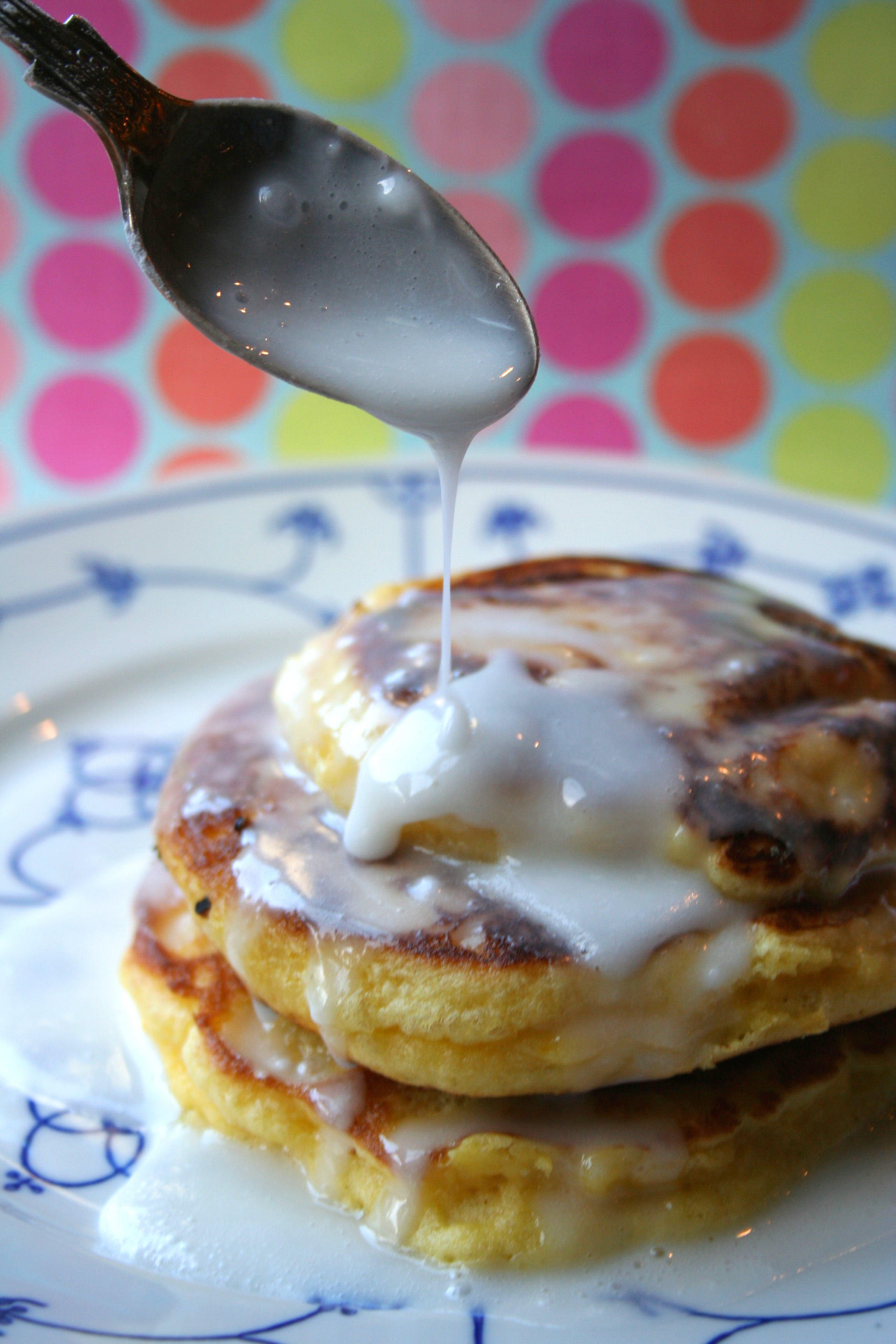 Recipe notes
If you prefer a homemade version, you can substitute our homemade cake mix for this recipe instead of a store bought cake mix.
This recipe can be halved. Simply use half of your cake mix, and halve the remaining ingredients. Follow the same steps for the recipe.
You can use any commercial cake mix you'd like for this recipe: chocolate, yellow, white, or even rainbow chip varieties for a kid-pleasing breakfast dish.
Feel like a mix-in? You can add any additions you'd normally add to pancakes to this batter, whether it's sliced fruit, chocolate chips, or nuts. Simply fold in to the batter directly before cooking.
Transform your cake batter pancakes into mini cakes by stacking and frosting several of them for tiny cakes that are bound to delight.
You can use this batter to make smaller or larger pancakes than called for in the recipe. Simply keep an eye on the cook time, as smaller pancakes will require less time, and larger pancakes will require more time.
While the pancakes are best consumed the same day made, you can store leftovers in the refrigerator for up to 2 days, or in the freezer for up to 3 weeks. Heat before serving.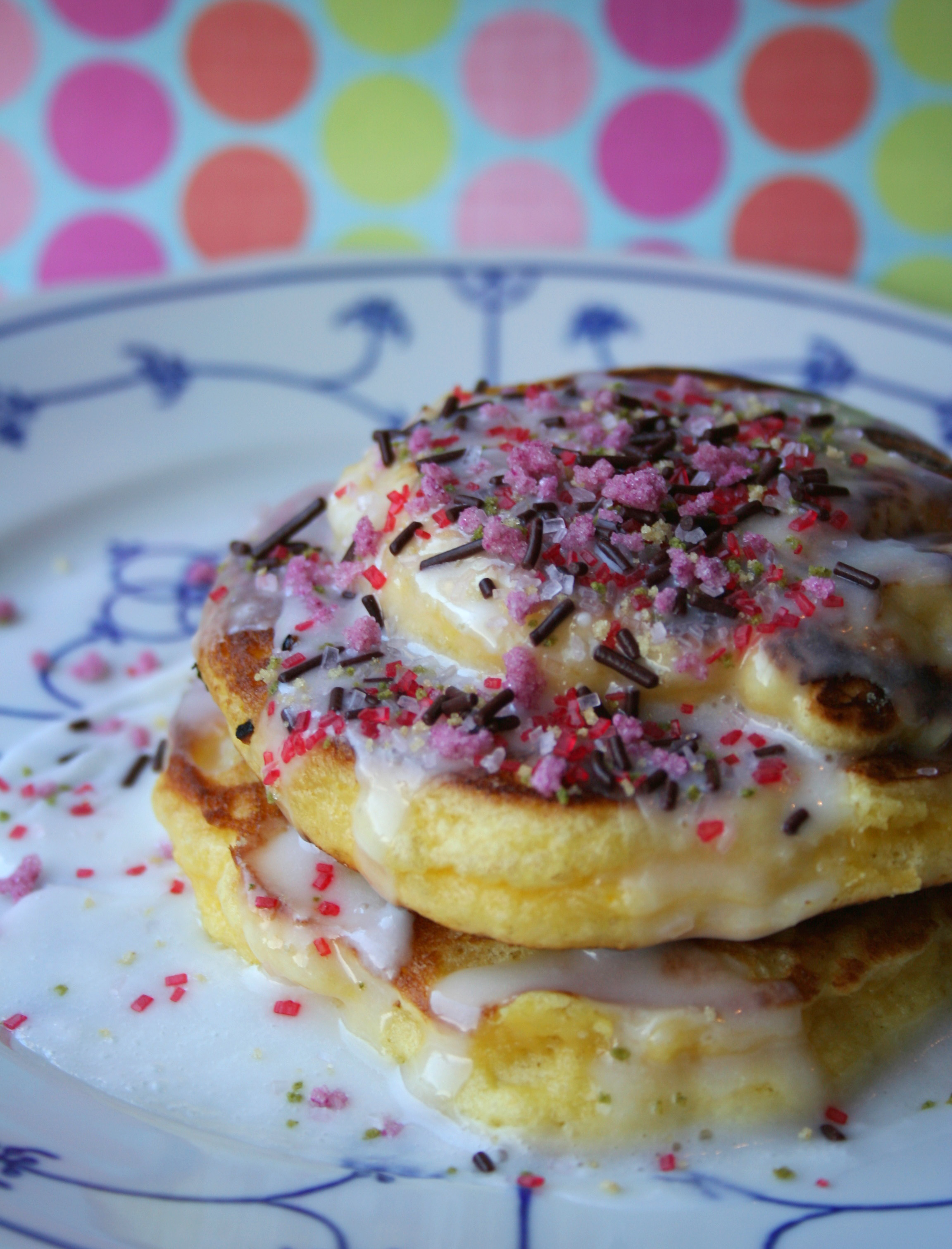 Cake batter pancakes
Makes about 15 pancakes
1 box yellow cake mix
2 cups milk
2 eggs
1 cup flour, sifted
butter, for greasing your frying pan
To finish: syrup, butter, or whatever pancake toppings you prefer (pictured: confectioners' sugar glaze and sprinkles)
Note: International readers may enjoy our handy metric conversion guide.
Step 1:
Assemble your ingredients. Combine the dry cake mix with the remaining ingredients in a large mixing bowl, or the bowl of a stand mixer.
Step 2:
Mix with a wooden spoon or in a stand mixer on low until the mixture has come together into a cohesive mixture. You're not going for smooth as silk here; a few small lumps remaining are completely OK.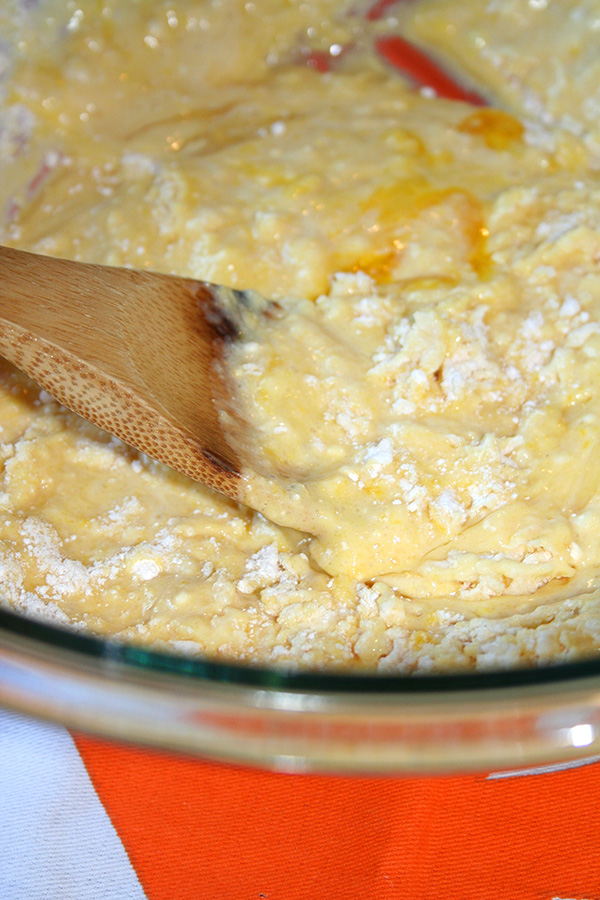 Step 3:
Prepare your griddle by lightly greasing it with butter; let it heat up on a medium-high heat setting on your stovetop.
Step 4:
Drop the batter, 1/4 cup at a time, on to the prepared griddle. When the edges turn golden and are beginning to lightly bubble, 1 to 3 minutes depending on how hot the surface is (the cook time will become quicker as you progress, as the pan will be retaining more heat). Flip the pancake and let the second side bake (this may take less time than the first side).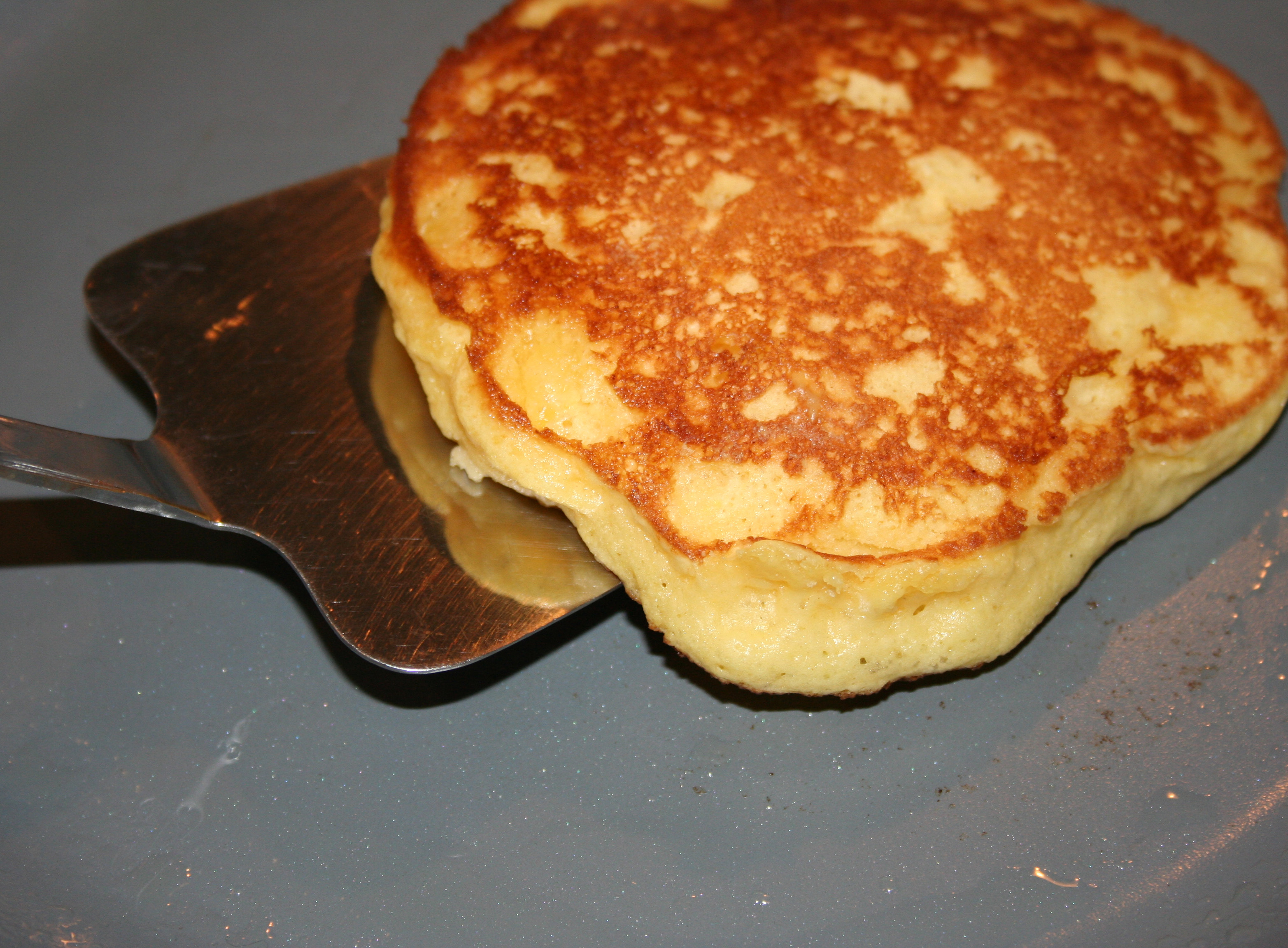 Step 5:
Transfer the finished cakes to a plate, and continue until you've used all of the batter.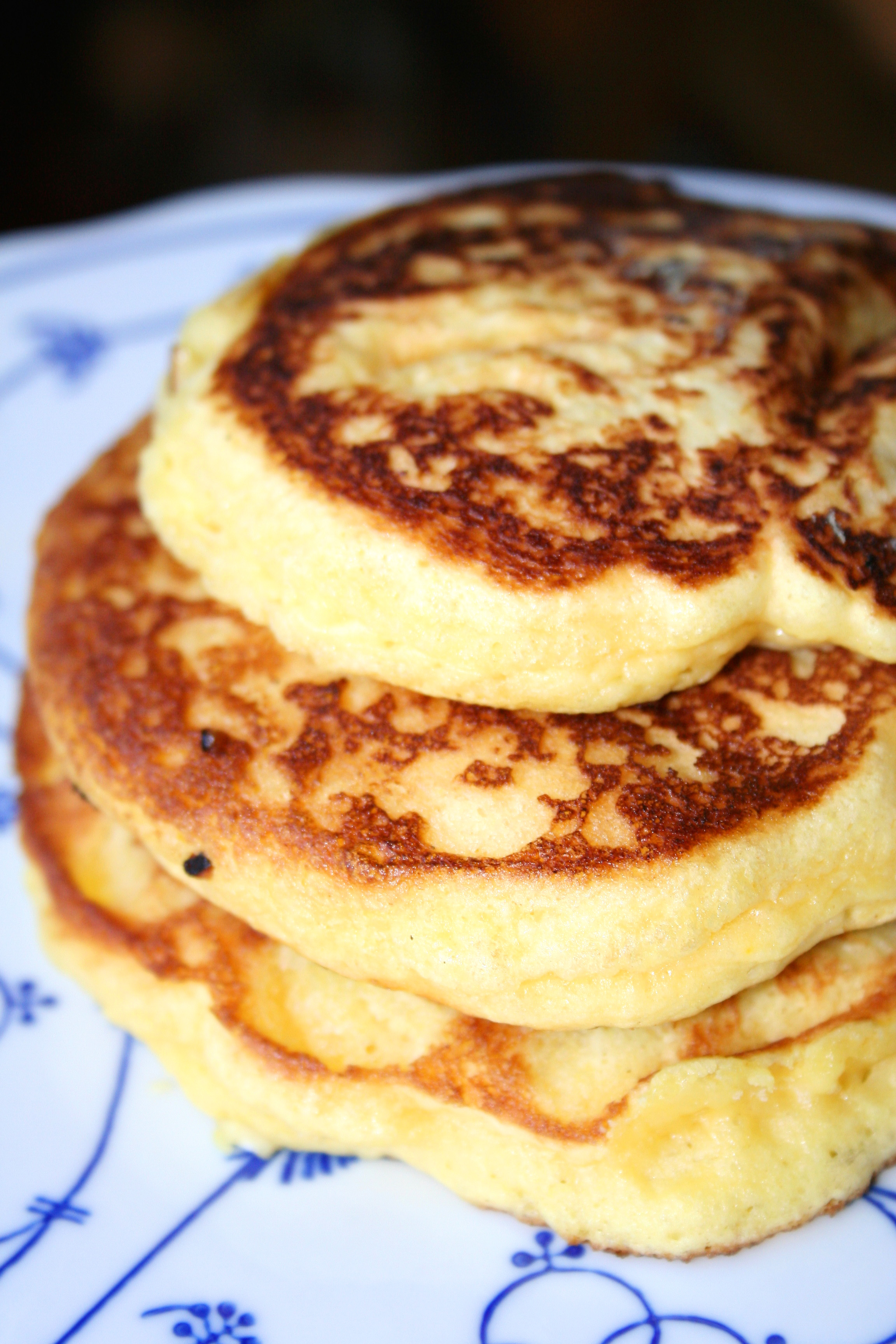 Step 6:
Serve your finished pancakes immediately; garnish with jam, syrup, or even some cake frosting or confectioners' sugar glaze and sprinkles if you're feeling very decadent.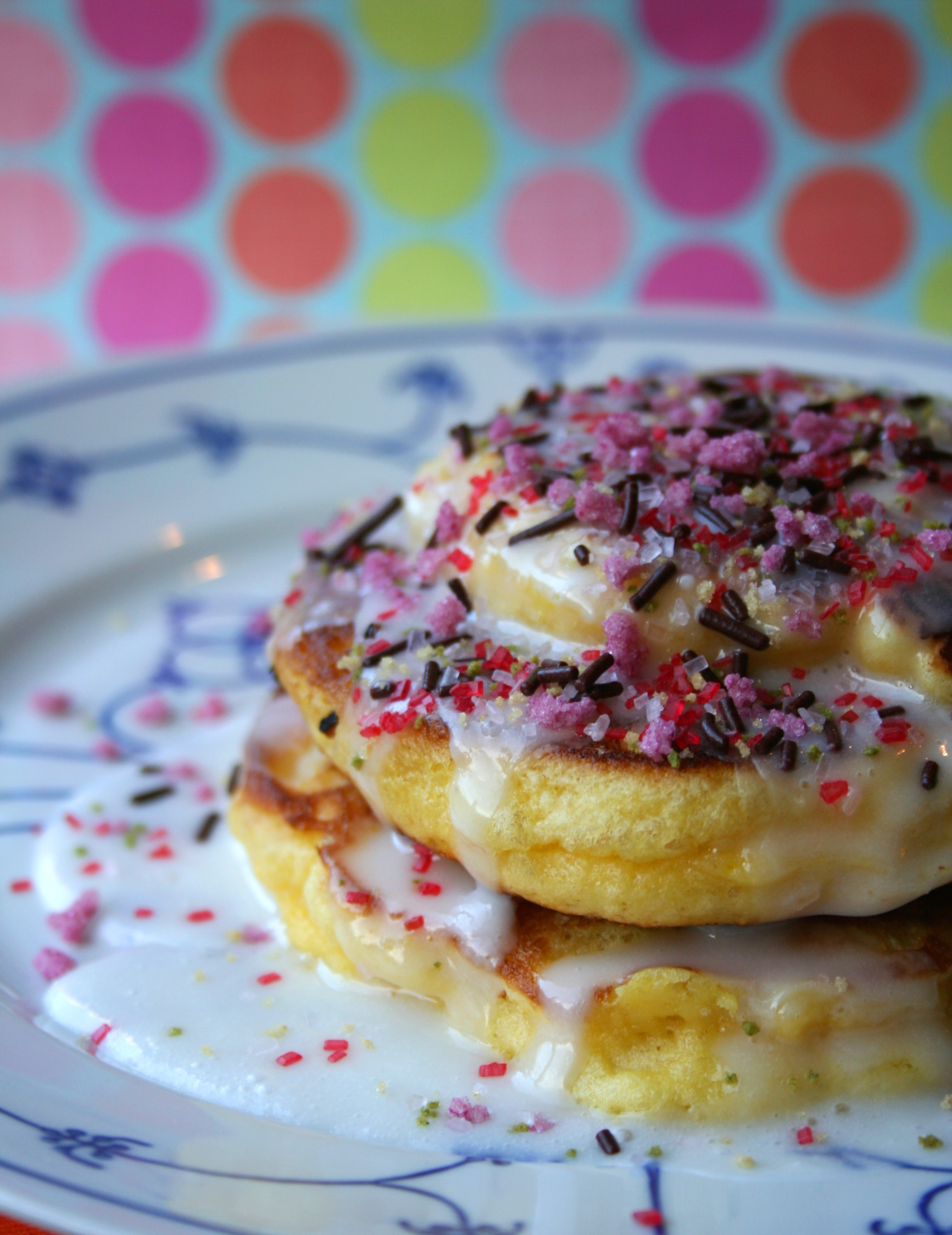 Have you ever tried cake batter pancakes?