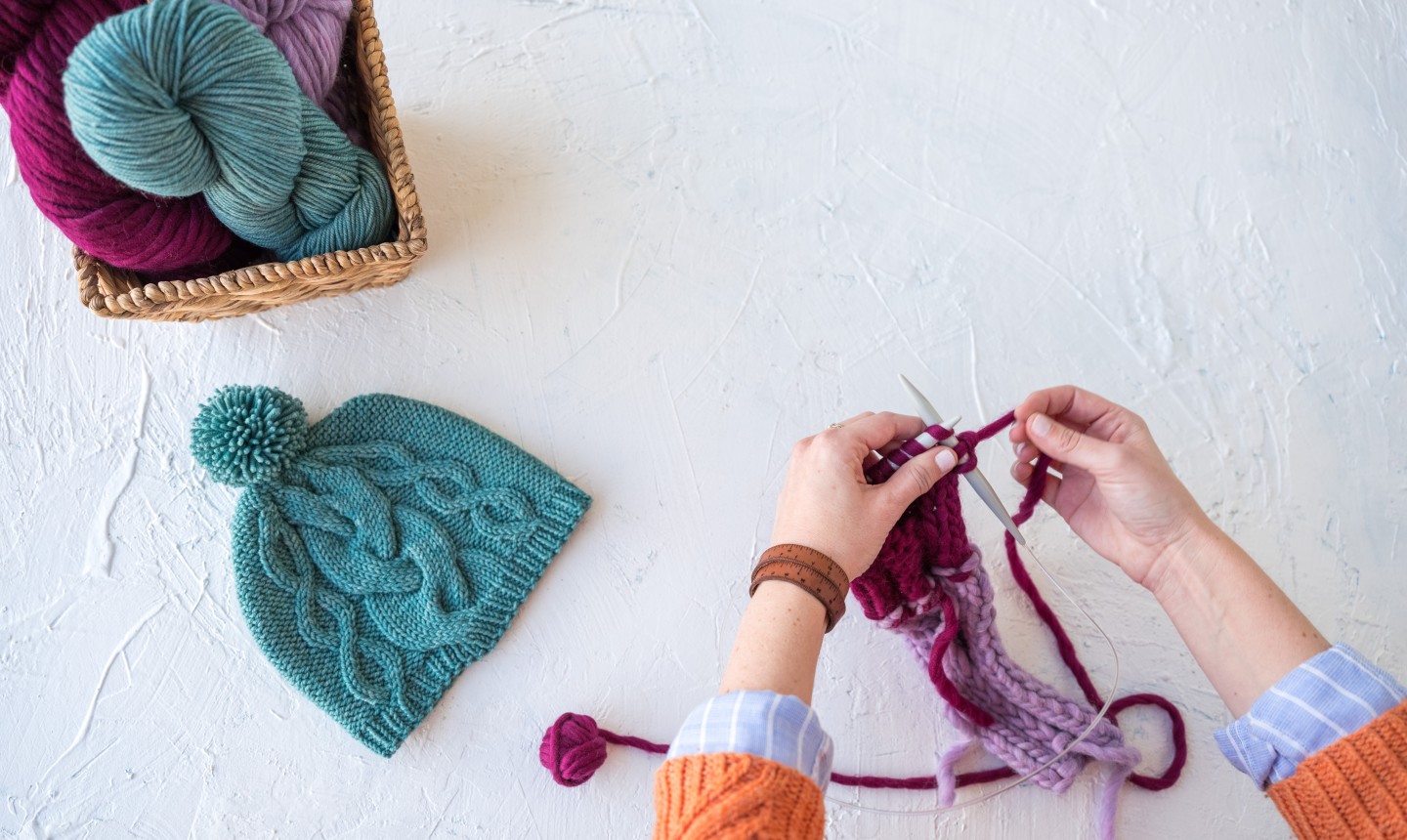 There's nothing like the twisting, turning braids of cables to make you fall in love with knitting all over again! They add so much texture and interest to your design, and they're a ton of fun to knit without being all that hard to learn. Pick a project below, then have a total blast knitting it up.
1. Heads Up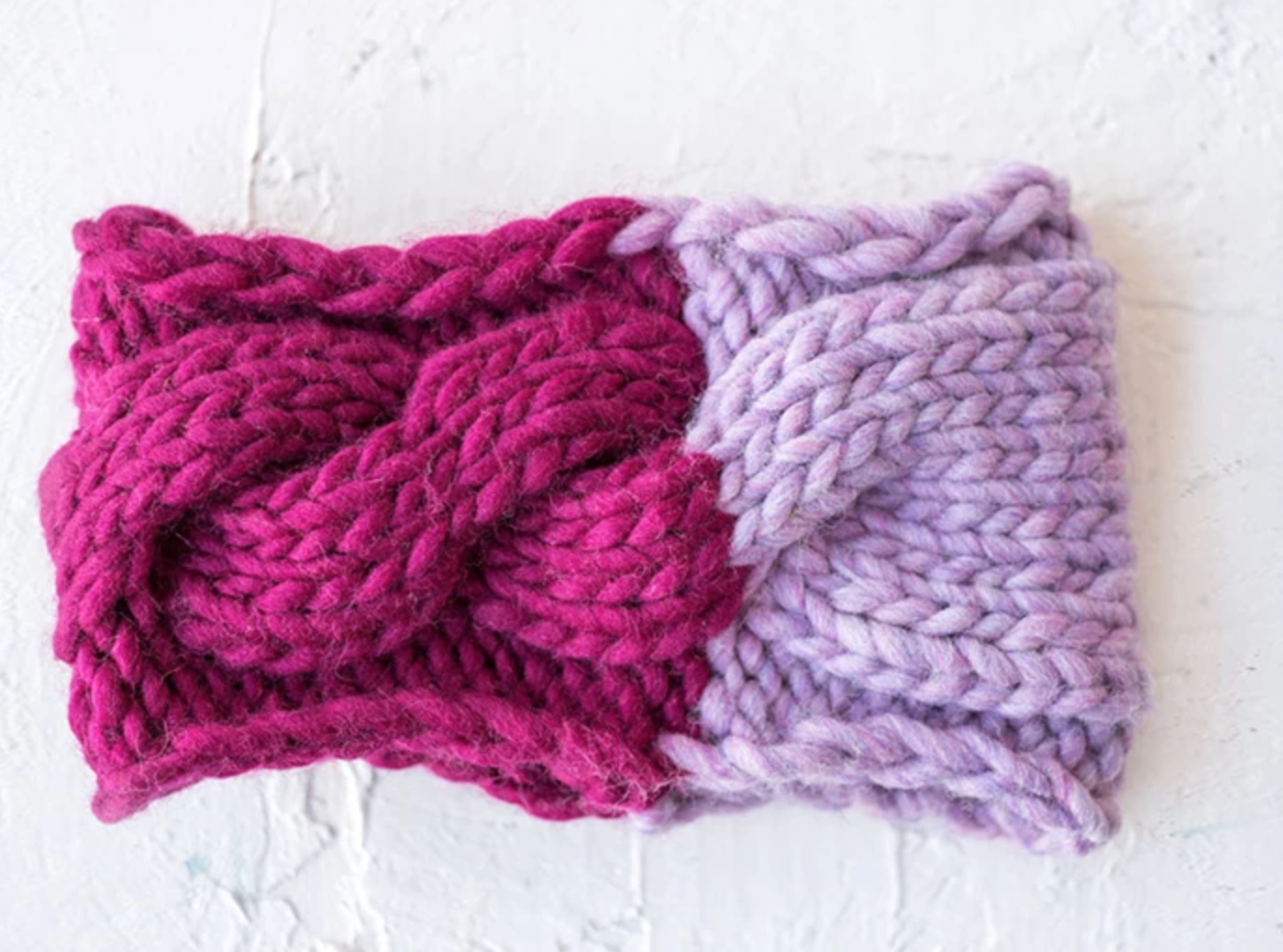 Big yarn and big needles mean this simple cabled headband knits up nice and quickly. Don't give up if your cable doesn't look like much at first: it takes a few rows for it to show its form! (Psst: cables also show up best with light-colored yarn, so keep that in mind when buying your supplies).
MAKE IT
2. Top It Off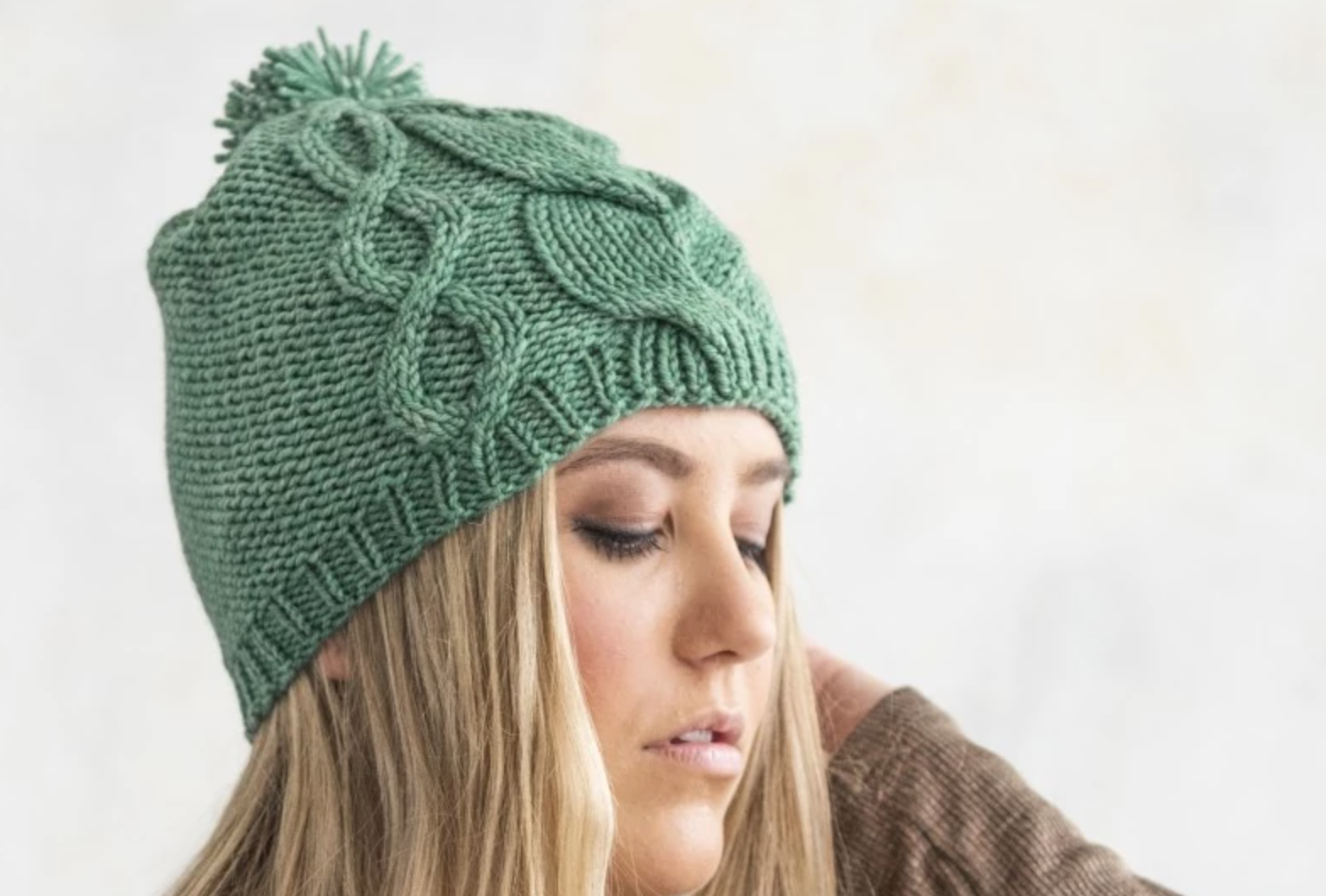 With multiple pretty cables and a fun pom pom, this might just be our new favorite hat! You also get to choose between following the chart or using written instructions, making this pattern a super versatile one to follow.
MAKE IT
3. Pillow Fight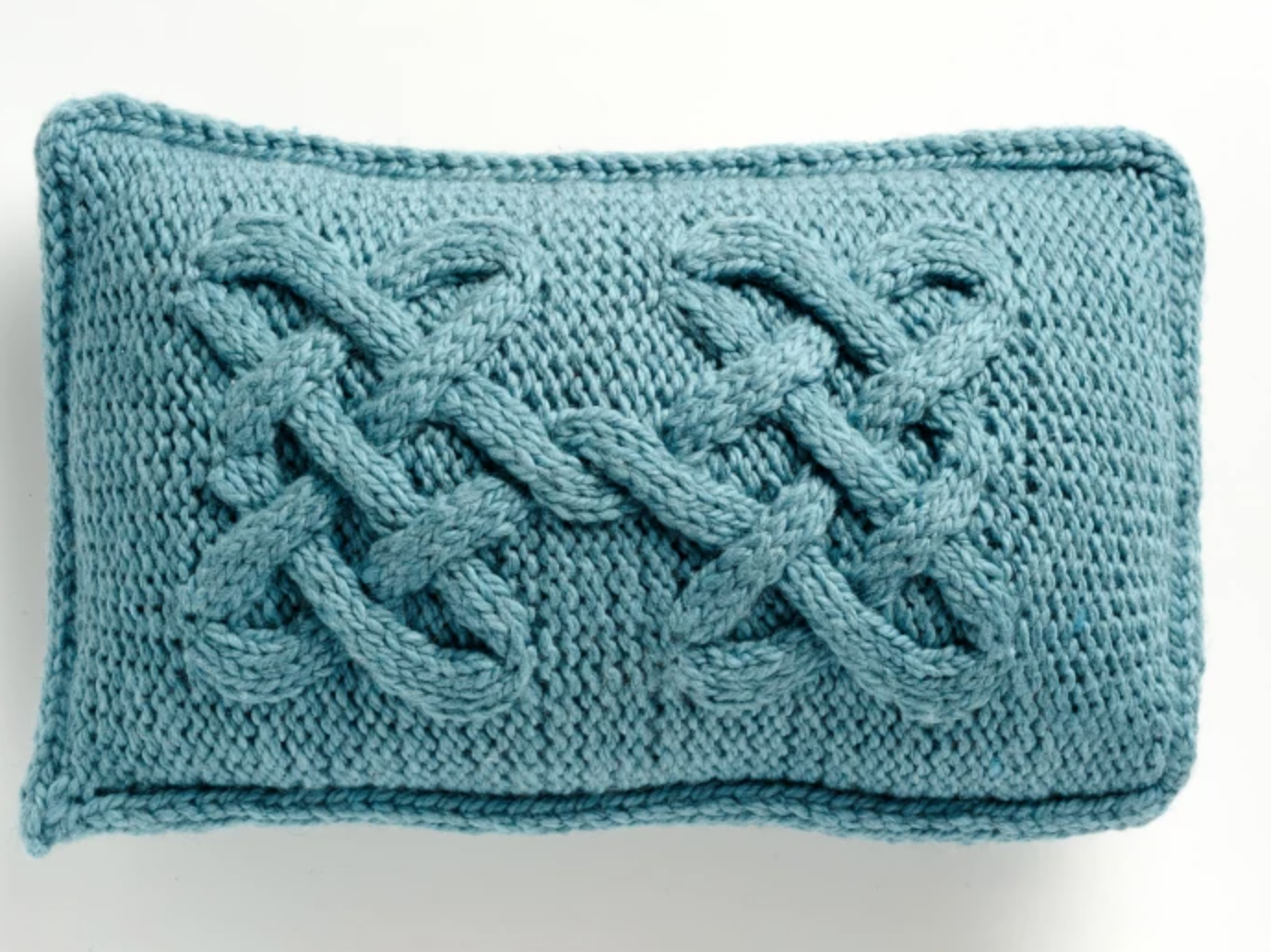 You'll create two identical pieces of this intricate, Aran-style cable pattern and then learn to use i-cord edging to form them into a pillow. Be warned: you're going to want to make one for every couch in the house!
MAKE IT
4. Hit or Mitts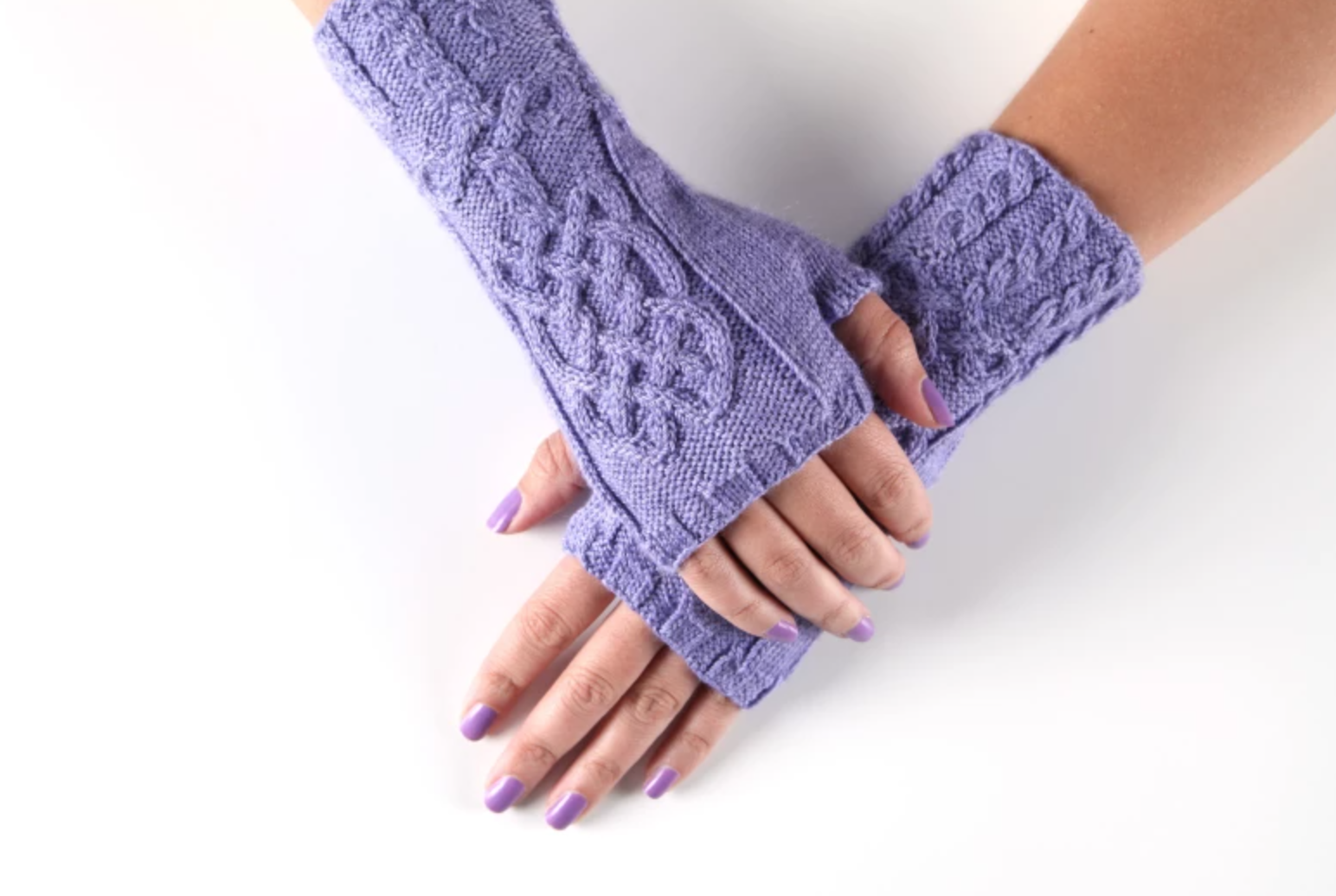 Keep your hands cozy and your fingers free with these texting-ready gloves. They feature gorgeous Celtic knot cables — learn to make their iconic closed loops using increases and decreases!
MAKE IT
5. Sweater Weather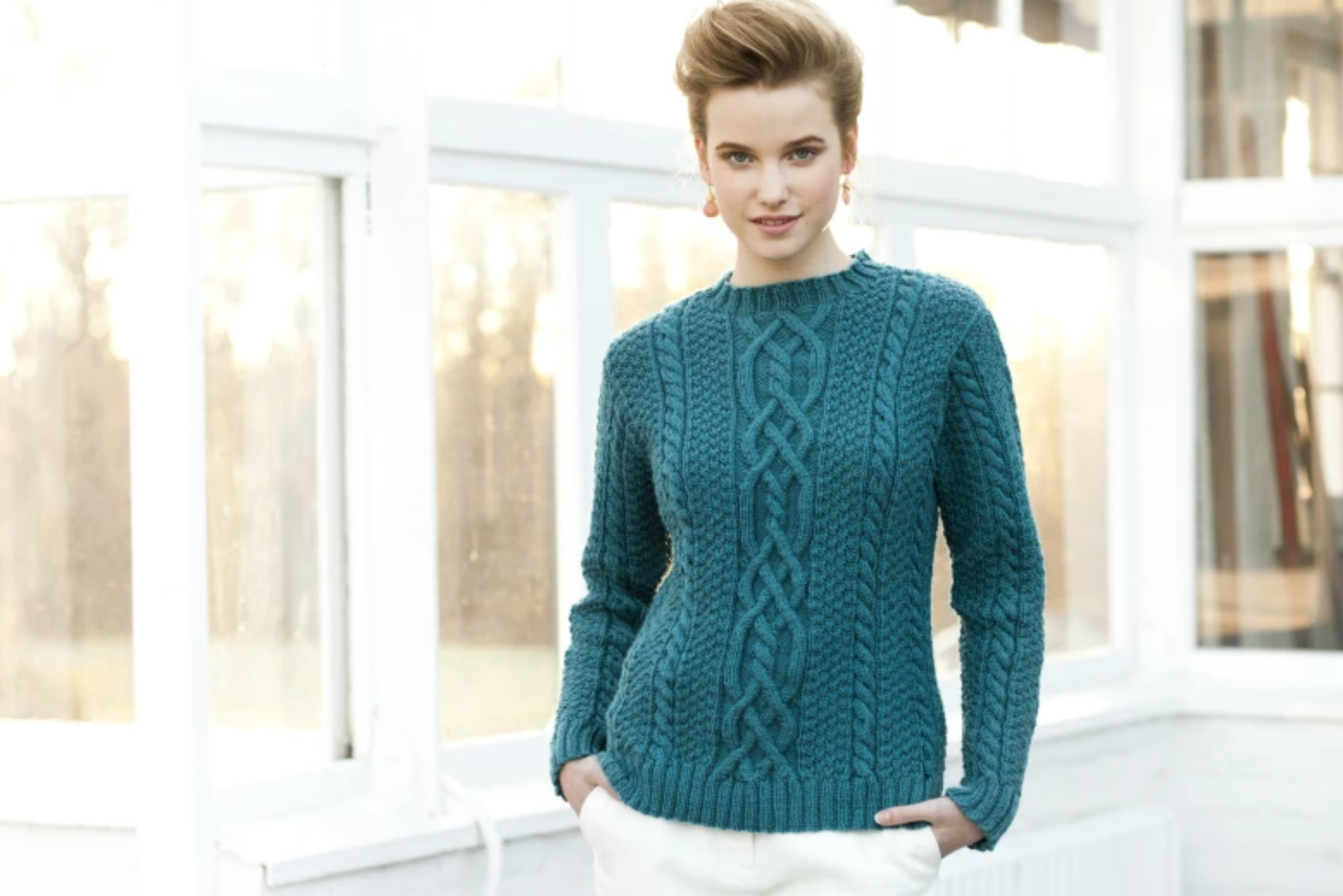 There's no better way to cable than on a classic Aran pullover sweater. Once you've spent the time knitting all those details (we'll even show you how to customize the pattern to your own liking), you're going to want to live in this cozy piece year-round.
MAKE IT
6. Classic Cardi
It's all in the details: The waist-shaping on this cardigan allows your Celtic cables to appear like they're curving in and coming back out again. Talk about flattering!
7. Oh Honey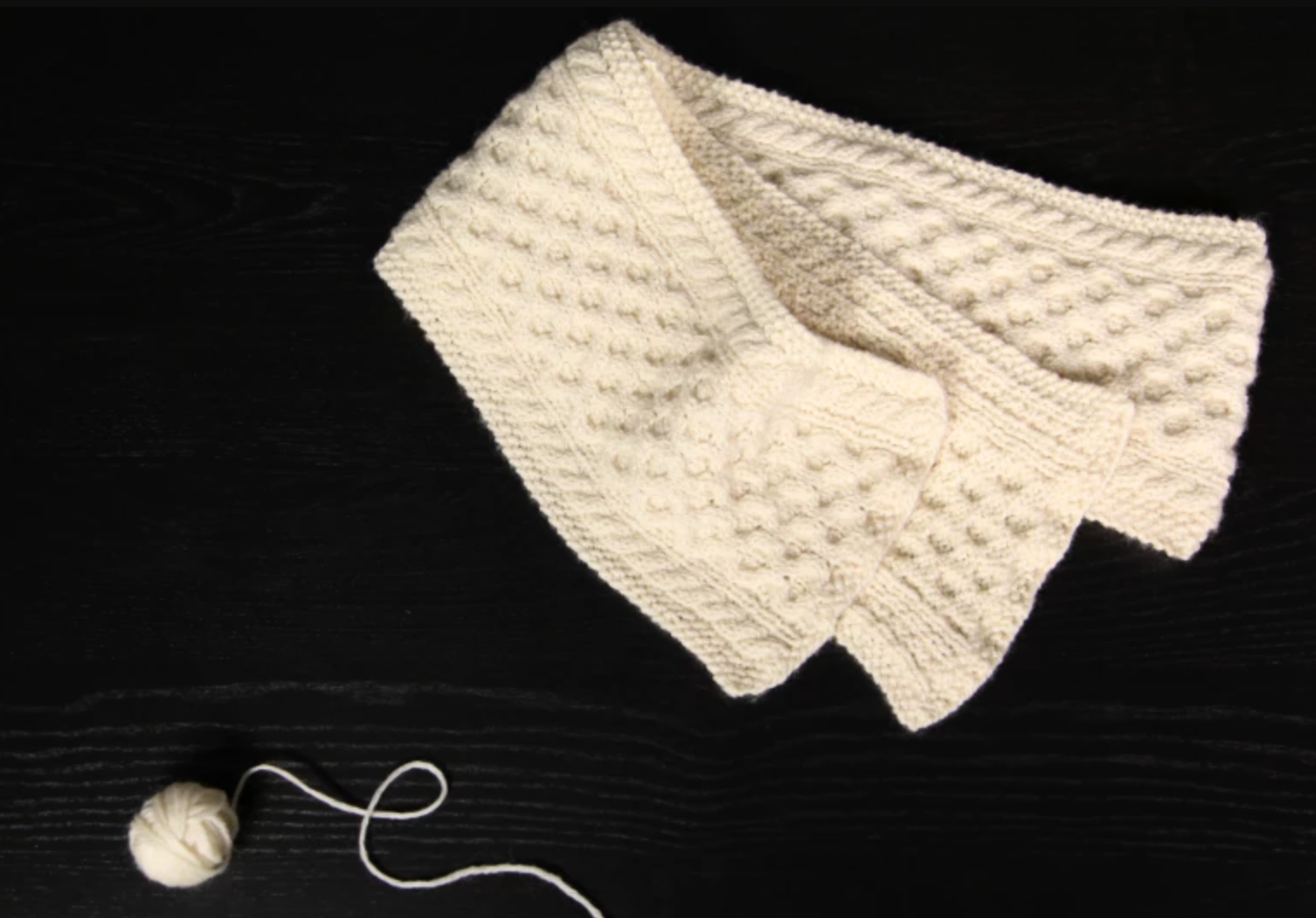 Get a classically cool knitted look with cabled scarf's fishermen wool and an incredible texture that comes courtesy of the gorgeous honeycomb stitch.
MAKE IT