When was the last time that you tasted butterscotch? While this flavor has been around since the early 1800s, it's often passed over for its more popular siblings, caramel and toffee. But all of that is changing this year, butterscotch is trending, and this flavor is on the rise!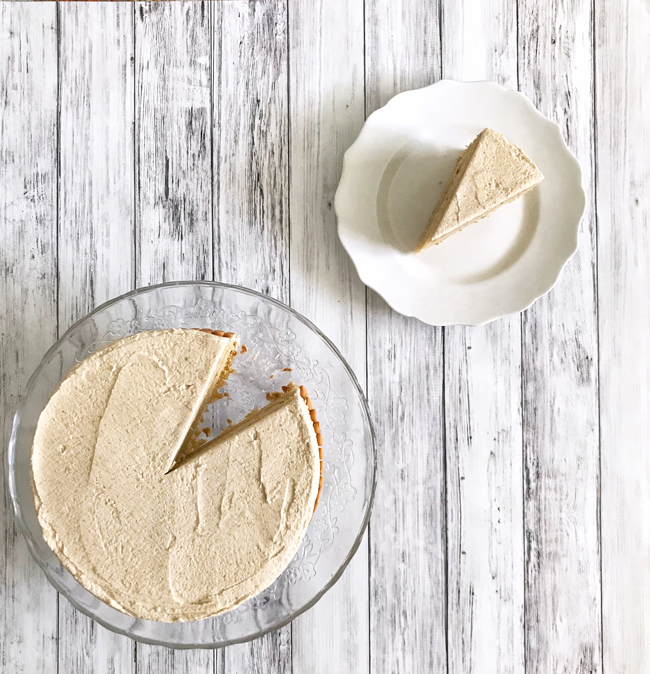 So the next time you find yourself staring at a caramel recipe, consider giving butterscotch a try. This easy butterscotch cake with browned butterscotch buttercream is sure to be a new favorite!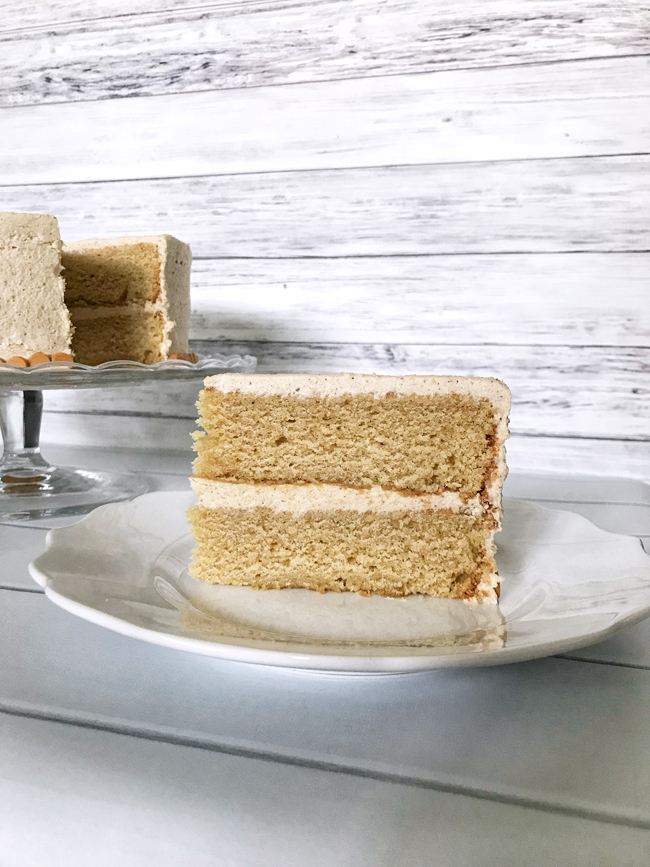 What is butterscotch anyway?
Butterscotch and caramel are very similar. The main difference is that butterscotch is a cooked mixture of brown sugar and butter, while caramel is a cooked mixture of white sugar and butter.
Back in the day, butterscotch was usually made as a hard candy, while caramel was mixed with cream and made into chews. The "scotch" part of the name has nothing to do with the addition of liquor, but rather is a term for scoring the candy.
Butterscotch cake with browned butterscotch buttercream
Makes two 8″ rounds, two 9″ rounds or one 9″ x 13″ cake.
Cake ingredients:
2 ½ cups flour
2 ½ teaspoons baking powder
½ teaspoon kosher or sea salt
1 ¾ cups light brown sugar, packed
¾ cups unsalted butter, at room temperature
2 eggs, at room temperature
1 cup whole milk, at room temperature
¼ cup heavy cream
2 teaspoons vanilla extract
Butterscotch buttercream ingredients
1 cup (2 sticks) salted butter
½ cup light brown sugar
4 cups powdered sugar
2 teaspoons vanilla extract
4-6 tablespoons milk
Making the cake
Step 1:
Preheat oven to 350 F. Grease cake pans, line the bottom with parchment paper and flour the sides. Set aside.
Step 2:
In a medium bowl, whisk together the flour, baking powder and salt. Then, in a measuring cup, combine milk, heavy cream and vanilla. Set aside.
Step 3:
In the bowl of a stand mixer, cream together butter and brown sugar until light and fluffy, about 4 minutes. Add one egg at a time until completely incorporated and the yolk is not visible.
Step 4:
Alternate dry and wet. Add a third of the flour mixture into the creamed mixture and beat at low/medium speed until flour is no longer visible. Then add half of the milk mixture and beat at low speed, scraping sides as necessary. Add another third of the flour mixture, beat; and milk mixture, beat and end with the remaining flour mixture, scraping sides throughout the process.
Step 5:
Pour and smooth batter in prepared pan(s) and bake about 30-33 minutes for two rounds or 35-38 minutes for a 9"x13", or until a cake tester inserted in the center comes out clean.
Step 6: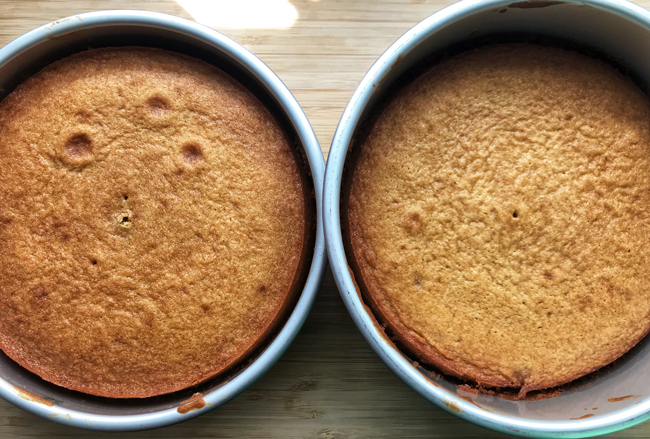 Let cool completely on wire rack and place in the refrigerator for about an hour or overnight. This allows the cake to firm up to make assembling easier. Cakes are always easier to work with when they are cold.
Next, finish the cake with this amazing browned butterscotch buttercream!
Making the browned butterscotch buttercream
This buttercream can be made in advance. Store in the refrigerator, bring back to room temperature and whirl it in the mixer before using.
Step 1:
Place butter in a small saucepan over medium heat. Make sure to swirl the butter as it melts.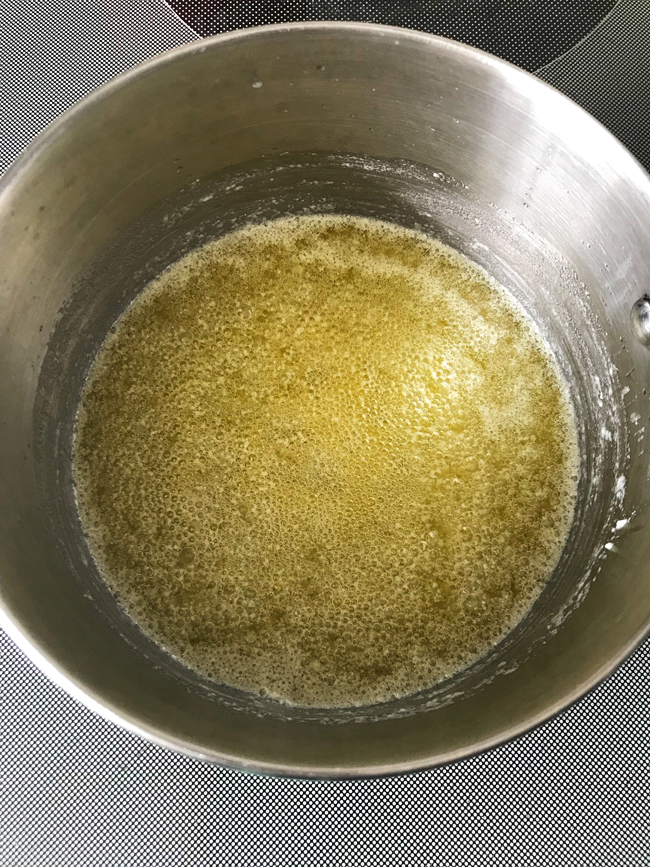 Once melted and simmering, turn the heat down to medium low. Foaming is normal.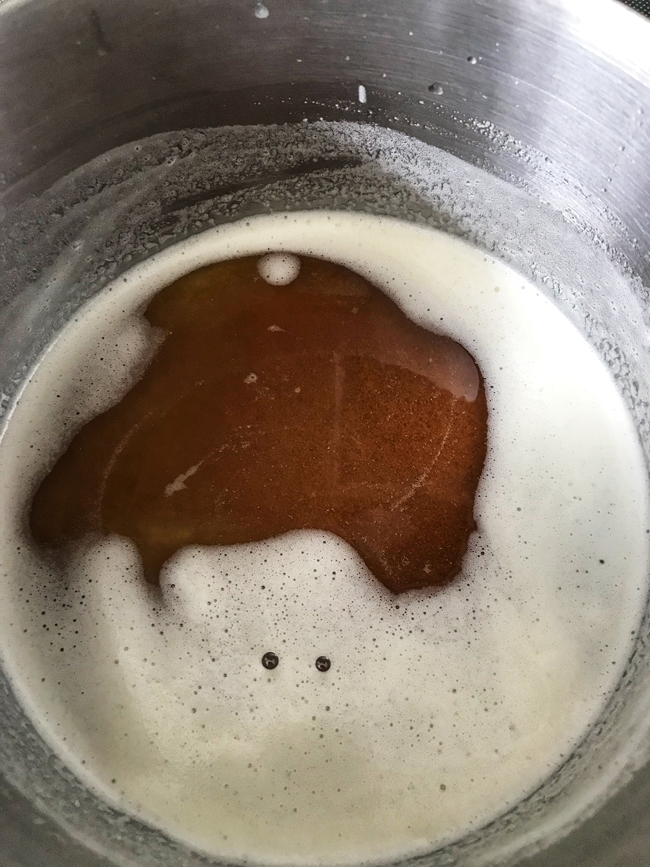 The foam will go away then come back and thicken when it begins to turn amber in color. It turns fast! Keep a close eye on the butter and give it a stir when the initial foam goes away. Remove pan from the heat source once it reaches an amber color. This can take about 20 minutes or so in a small saucepan. Let cool completely and place in a container and refrigerate to solidify. You'll notice the butter will have a lot of browned bits. These bits are heavenly!
Step 2:
Bring browned butter to room temperature. Beat over medium speed for a minute. Add brown sugar and beat about 3 minutes.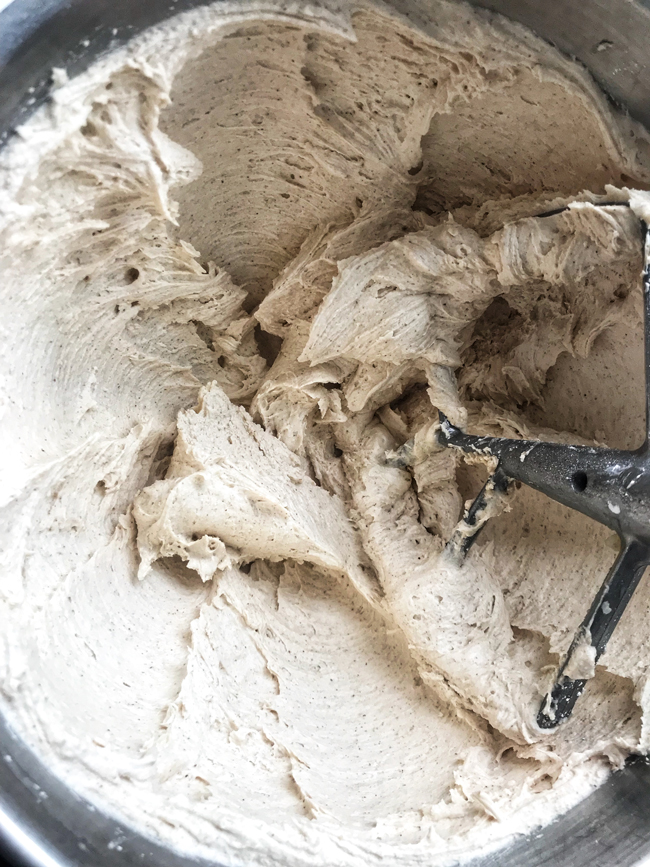 Add vanilla and one cup of powdered sugar at a time until incorporated. Add a tablespoon of milk after each addition of sugar. Then beat at high speed for one minute and add more milk if desired, until it reaches a consistency that you like.
Step 3: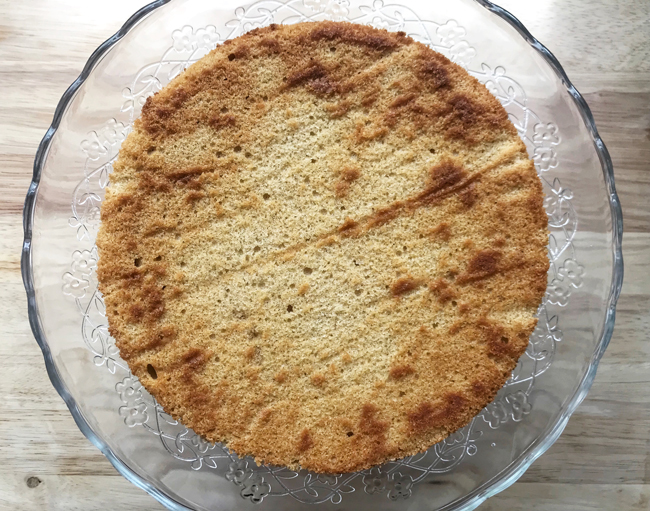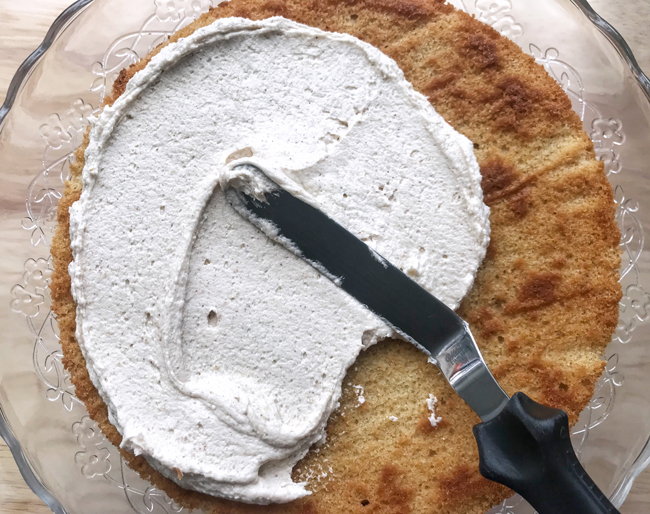 Spread and decorate cake as desired.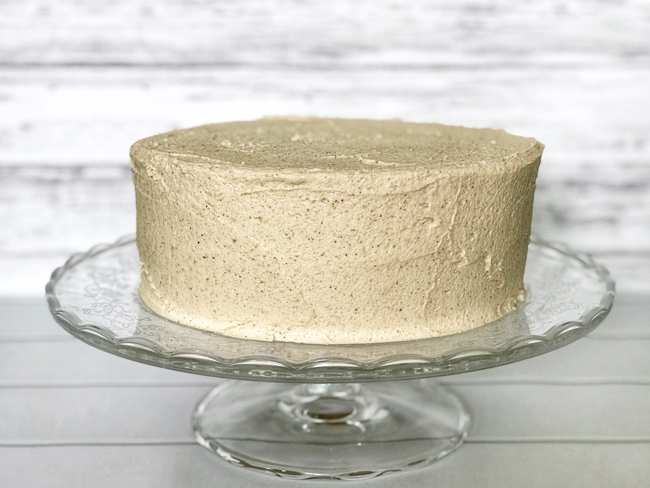 This amount will cover a two layer cake.
Step 4:
If you wish, decorate the bottom of the cake with butterscotch chips.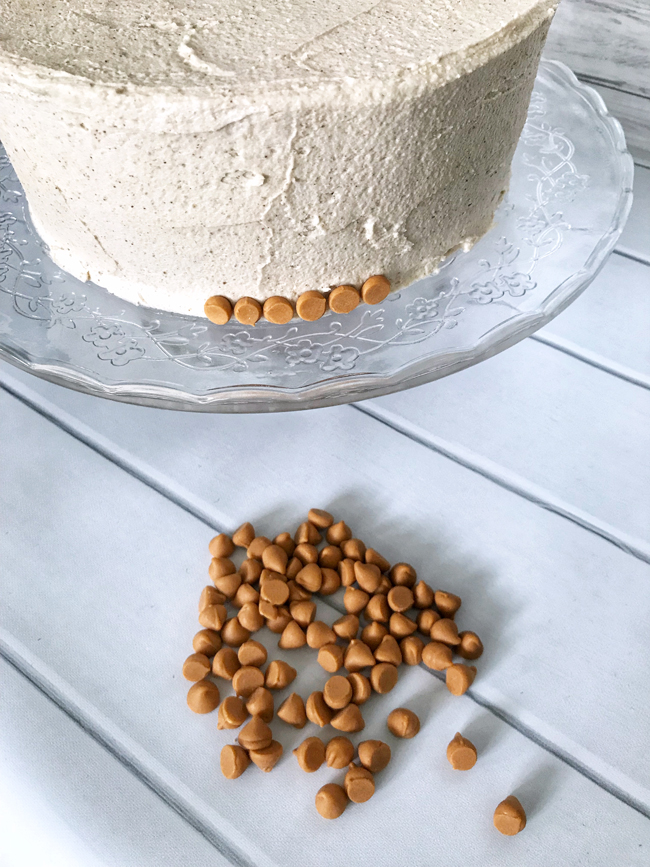 Enjoy! Place leftovers (if you have any!) in the refrigerator.