Just in case you'd missed the memo, October is Breast Cancer Awareness Month! All over the social media, the Internet and beyond, things are turning pink to raise awareness and support for those affected by breast cancer. There are loads of events going on and wherever you look, there are opportunities to get involved and raise money for this great cause!
As a jewelry designer, you will probably notice the big names coming up with their own breast cancer awareness jewelry in aid of the cause. Unique beads, charms, pendants and more, most incorporating the signature color pink.
Of course, you may not feel that you can get involved to the same level as a jewelry company, but that's no reason you can't use your jewelry-making skills to help raise money for this great cause.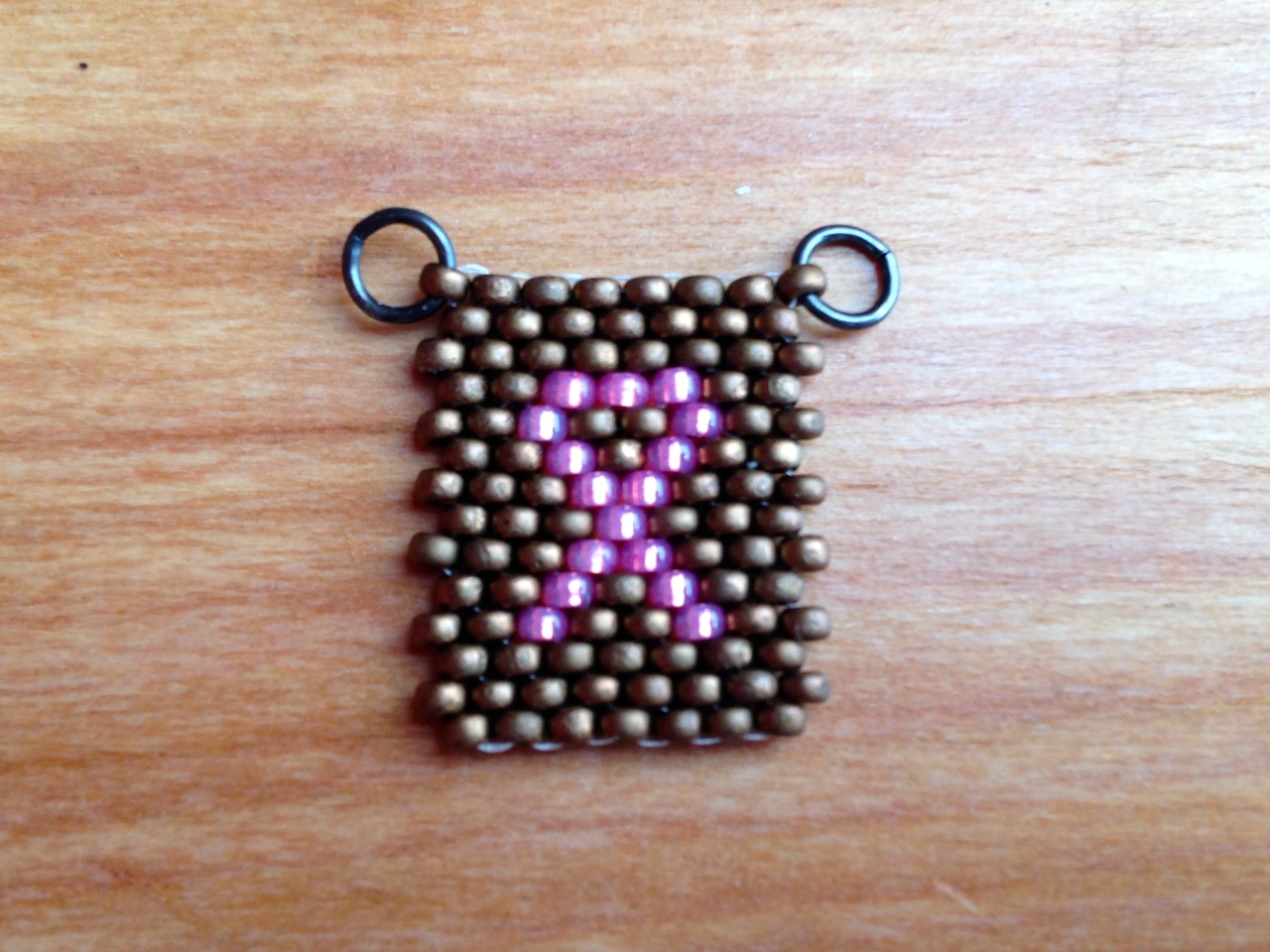 I have designed a small bead-woven tag/charm for Craftsy readers that you can use within your jewelry, depicting the breast cancer awareness ribbon in signature pink.
Consider ways in which you can use your special skills to raise money for the cause. You could donate a piece of your breast cancer awareness jewelry to a charity auction, give a portion of profits you make on a craft fair during October or simply make a series of simple charm bracelets or necklaces with my breast cancer awareness jewelry design, offering your customers a unique way to show their support.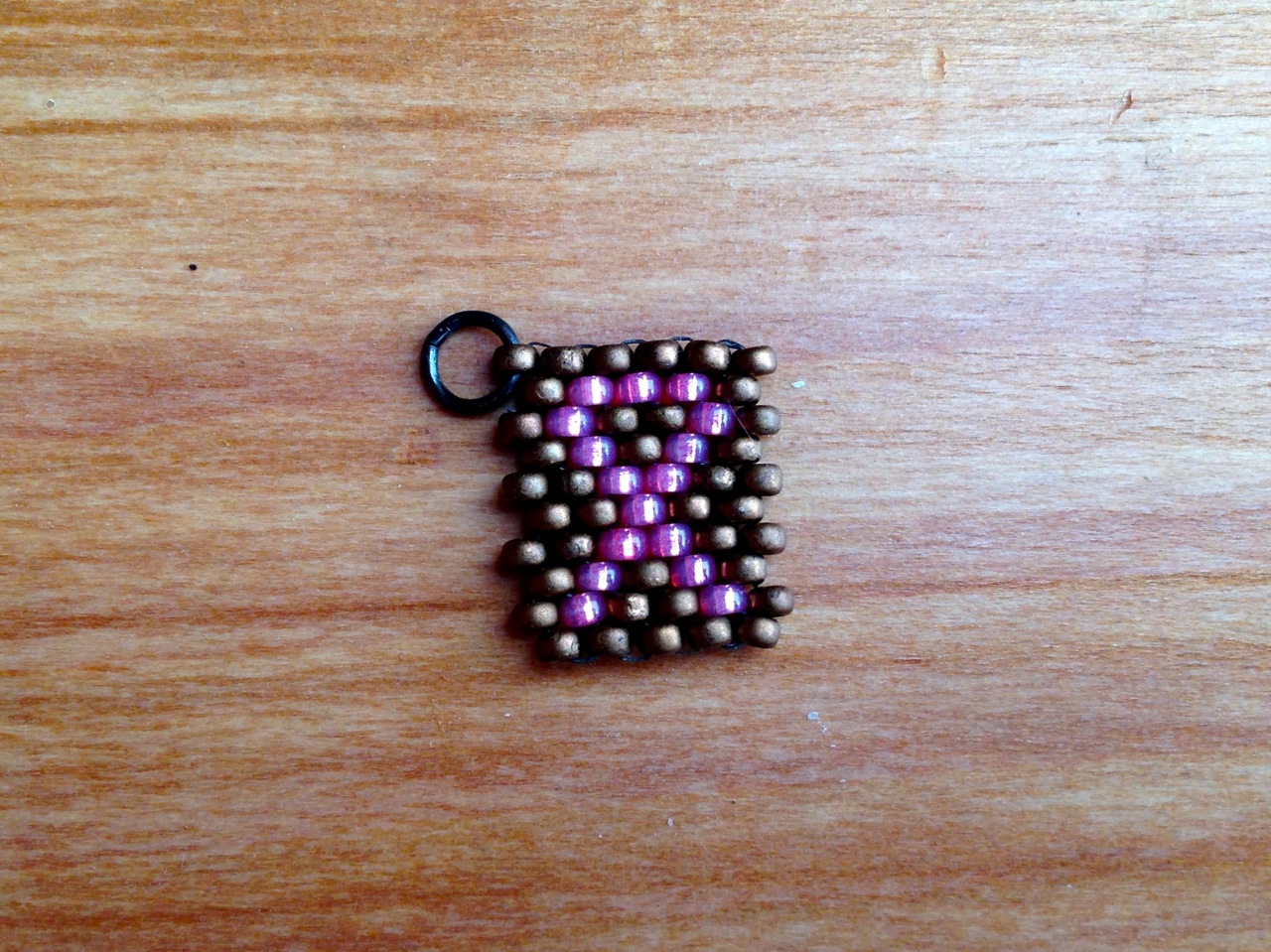 Before setting out to make this charm, take a peek at my peyote stitch primer. That will help you learn the nuts and bolts of creating this piece as the stitch and shape I create in the tutorial are exactly the same as the shape of the tag I am sharing here. I have used size 11 seed beads here, and this makes an approximately .3/4 inch tall charm.
If you want to make tags of this design, you can simply take the matte bronze surrounding area down to make the charm 10 beads tall instead of 14 beads tall. If your eyes and fingers are up to it, you can also switch to size 15 seed beads to create an approximately .3/8″ tall tag, and use fine wire to attach the tags to jewelry by creating wire wrapped loops instead of the small jump rings I suggest using with the size 11 charm and tag.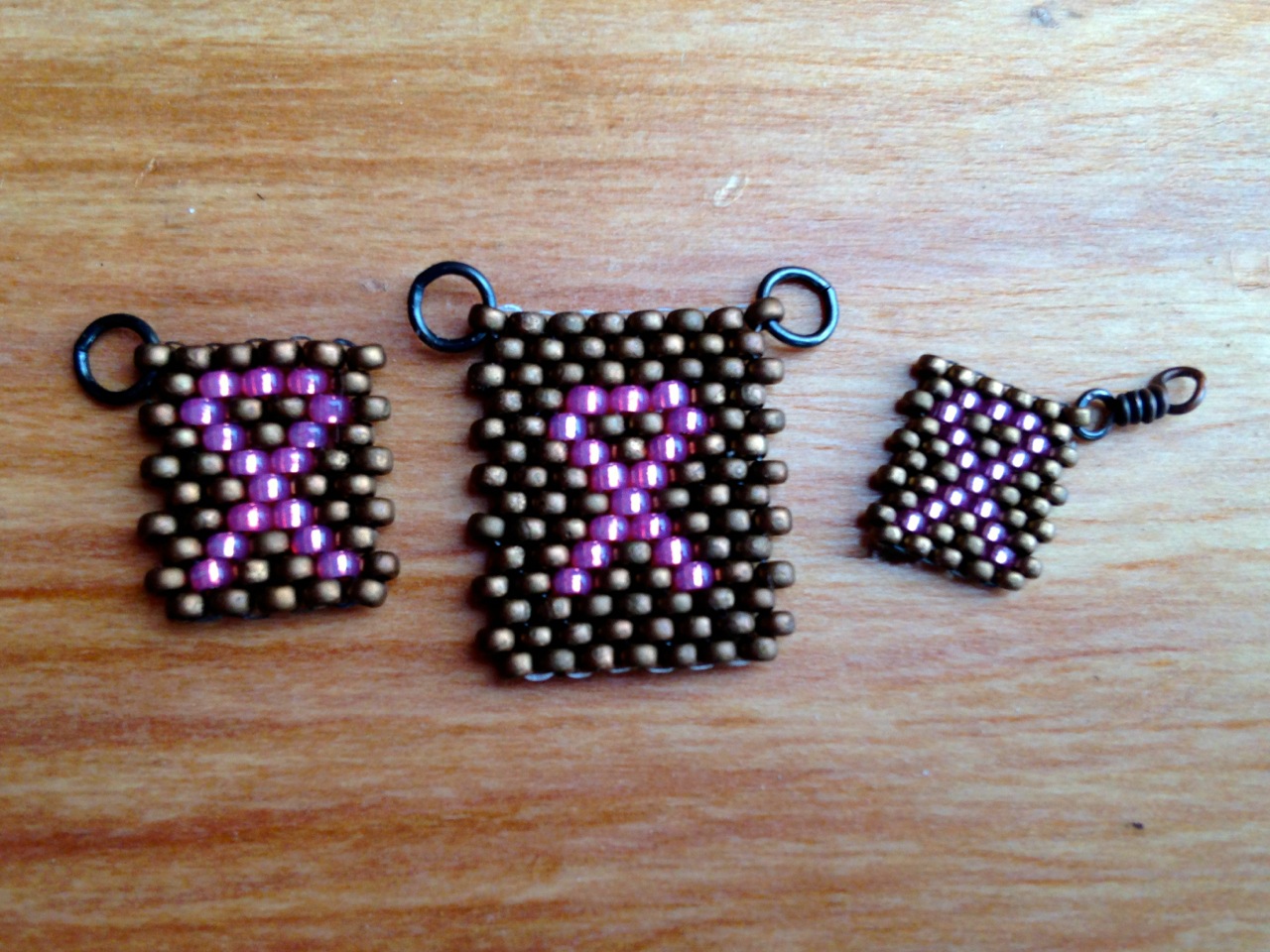 Five tips for making this design:
1. Contrasting color
When working with seed beads to make a pattern such as this, make sure the two beads you select are not only different in color, but in finish and opacity too. Here, I have used matte opaque bronze seed beads for the background and an opal silver-lined pink for the breast cancer awareness ribbon. This will help make your pattern really stand out.
2. Even beading
It doesn't matter which brand of seed beads you use to make these charms, but it is important that you use the same brand throughout, as the different brands — Toho, Miyuki, Matsuno — aren't consistent. Steer clear of the cheaper seed beads for this type of project however, as they can be uneven in size and shape, and will not make a uniform design.
3. Strong fiber
I recommend working with a tough, nylon-bonded fiber when bead weaving, such as Fireline, which was originally a fishing line. It is thermally bonded and super strong!
4. Different beads
Why not try making an even more precision charm or tag by using cylinder beads? These are available from Toho and Miyuki, and are more like a chopped up pipe rather than tiny doughnuts like standard seed beads. They are also available in many different sizes.
5. Vary sizes
Switch the size 11s for size 6s and make a super-size charm! You could use this to create a key fob or a bag charm.

Find out how to make pieces of jewelry that look unbelievably expensive! Learn to create necklaces, bracelets and earrings with the peyote stitch in Craftsy Bead Stitching: Shaped Peyote class.
Sign me up!