There are so many ways to create a fur texture for your cake and cupcakes from piped buttercream to snipped fondant and texture mats.
Here are the most popular methods along with very furry friends!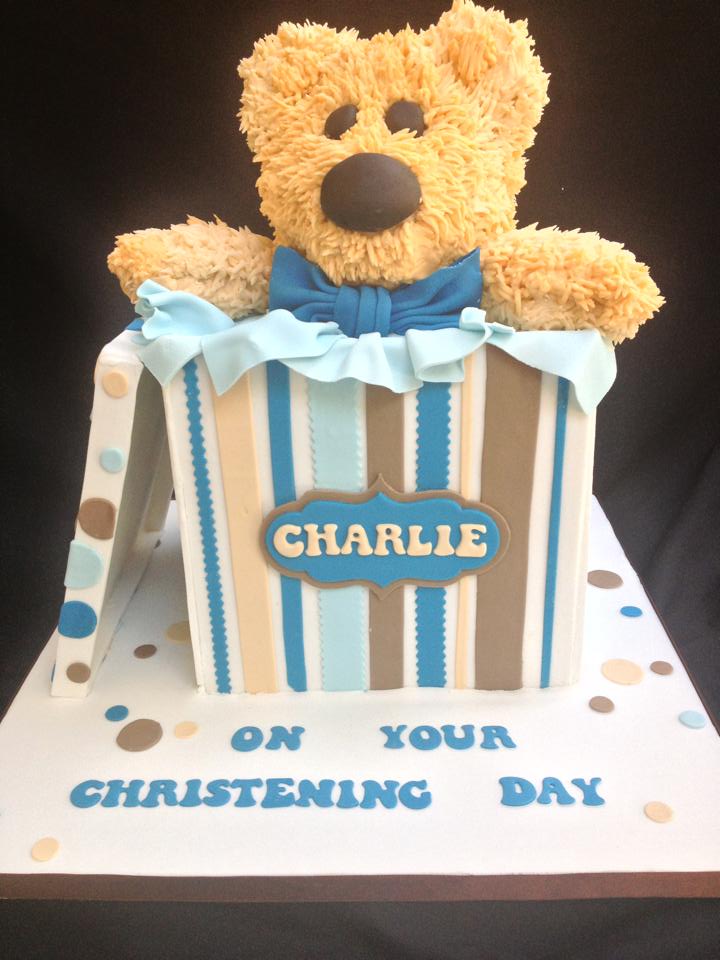 Photo via Sweet Jepsons
Probably the most popular method of applying a fur texture to a cake is with buttercream. This teddy bear has been piped all over using a grass tip. It's an effective and simple method, but time-consuming and can be quite a strain on the hands and wrists.
[box type="shadow"]What's a grass tip?
Learn more about decorating tips in this article, Cake Decorating Tips and Their Uses (note: the grass tip, or multi-opening tip, is #8).
[/box]
Photo via Sugar High, Inc.
This fondant teddy bear's fur was created using a boning tool. Individual lines are applied to the fondant to build up a textured surface, which is further enhanced with shading of petal dust. This method is simple and effective, and not too time-consuming if only adding texture to a small area.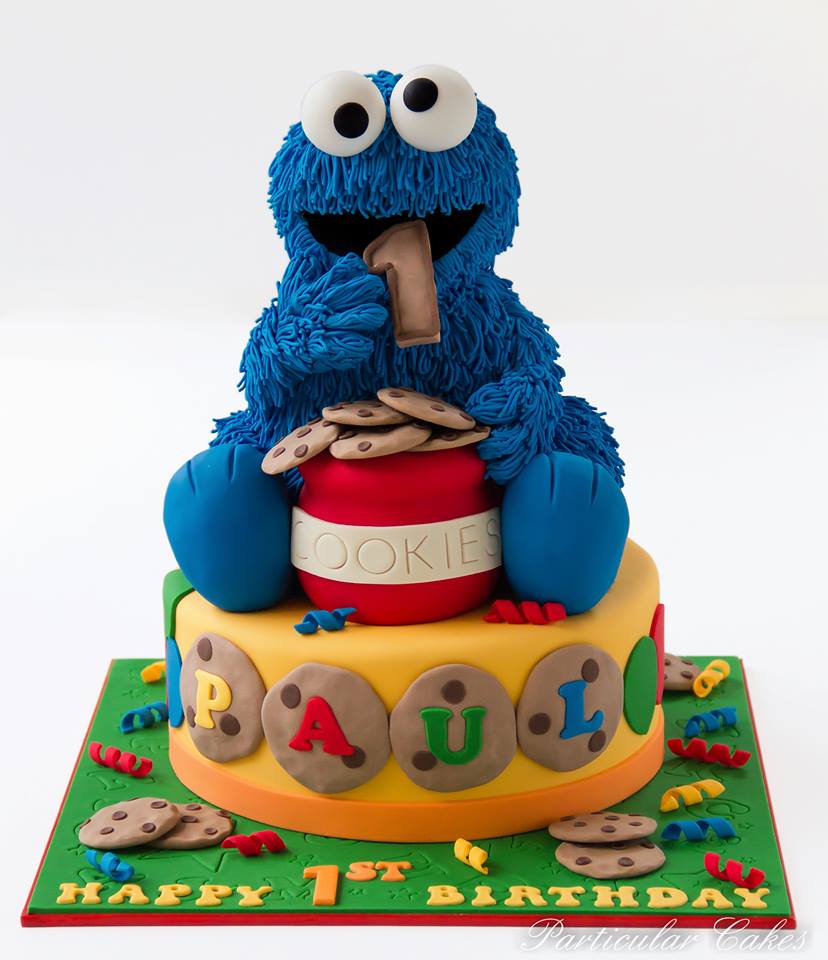 Photo via Particular Cakes
Cookie Monster gets his iconic fur from layers and layers of extruded fondant. A fondant extruder includes discs with different shapes and numbers of holes, and a multi-hole disc has been used to create this fur. This is another extremely time-consuming method that also puts a strain on the hands, but it's so effective!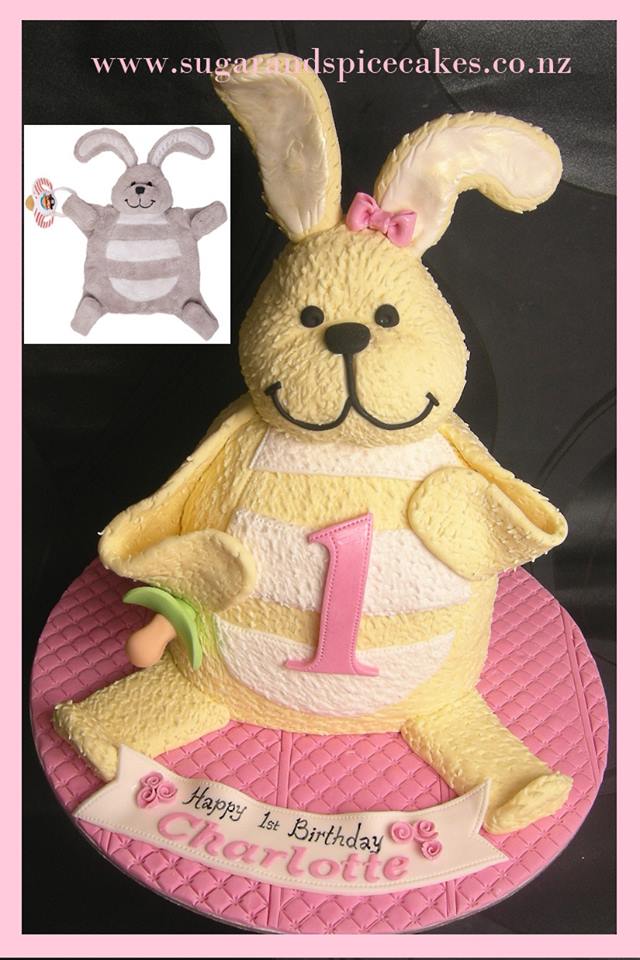 Photo via Sugar and Spice Cakes
A less time-consuming but no less effective method for giving a fur texture is snipped fondant. The cake is covered in fondant and then, using small clean scissors, snipped all over with tiny cuts. The cuts lift up small points of fondant, creating a subtle texture. More uniform snips are perfect for creating a hedgehog's spikes, too.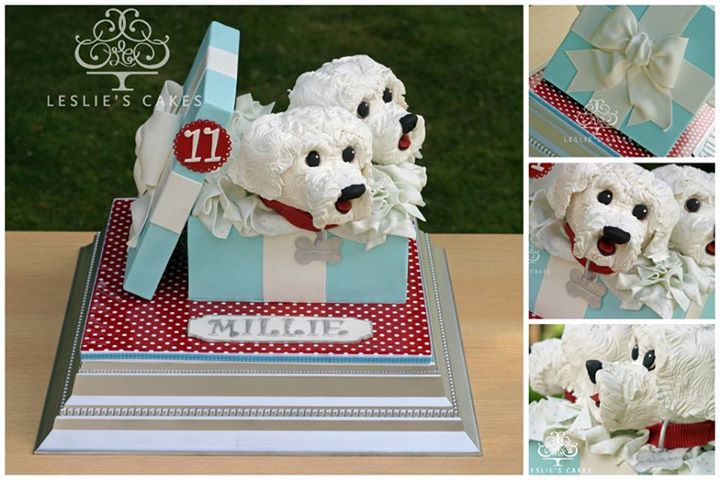 Photo via Leslie's Cakes
These two Maltese terriers have been given their perfect long fur using a texture mat by Marvelous Molds. In a choice of long and short fur, the molds are designed to join seamlessly so that large areas and even whole tiers of cake can be seamlessly textured.
[box type="shadow"]
You can see how Elisa Strauss uses a crocodile skin textured mat from Marvelous Molds in her Designer Handbag Cakes Bluprint class.
[/box]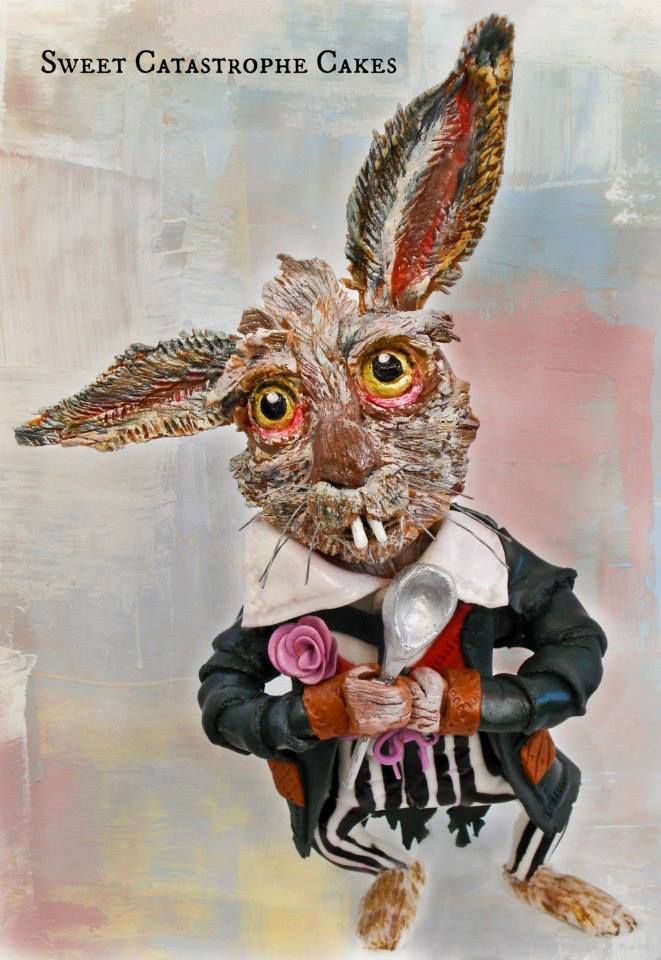 Photo via Sweet Catastrophe Cakes
This wonderful fellow is Thackery Earwicket, the March Hare from Alice in Wonderland. He has been created from modeling chocolate, thinly rolled, textured with a shell tool, and then layered on the model. Paints created by mixing petal dusts with alcohol were used to add further texture, shadow and highlights.
[box type="shadow"]A Model Hare
Follow this modeling chocolate recipe to make chocolate ideal for creating figures for your cakes.
[/box]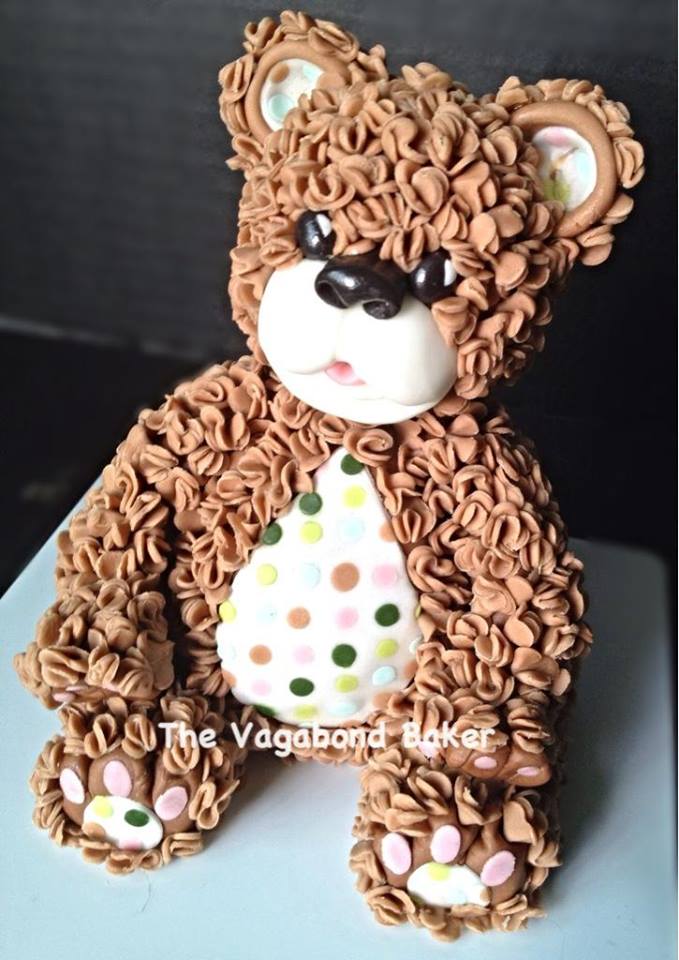 Photo via The Vagabond Baker
Another teddy bear and this one has been textured using another very time-consuming technique. The bear's fur is actually made from hundreds of fondant blossoms. They were cut using a small flower cutter, the petals folded together and then stuck all over the surface of the cake. Gary Chapman gives great instruction for making fondant flowers to start you out creating this very textured fur.
This cake collection illustrates just how long it takes to create a furry friend!
[box type="shadow"]To Top it Off
Try making your own animal cupcake toppers Sharon Wee's Cake Topper Techniques: Fondant Animals[/box]
Which of these techniques would you like to try?