Longarm quilting can be a wonderful way to finish your quilts. With the availability of longarm machines to rent at quilt shops and with a large number of used machines on the market, learning the skill of longarm is no longer out of reach for most quilters.
Sign up for the FREE mini-class A New Look at Longarm Quilting with Mandy Leins and learn to love your longarm while mastering longarm techniques for binding, appliqué and more!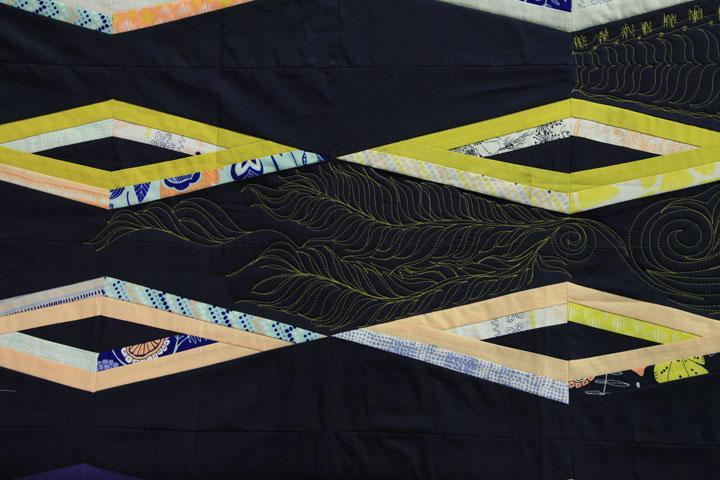 Photo via Craftsy instructor Mandy Leins
If you're ready to start longarm quilting, you might want to start thinking about quilting designs and ideas to try.
Fun options range from simple straight lines to gentle circles and swirls. Look for ideas wherever you go — in architecture, in nature, in clothing and home goods, and in your surroundings, and then practice doodling your designs.
Just as athletes learn when preparing for sports, developing a "muscle memory" is essential for bringing your designs to life with thread and your machine. For longarm quilters, this type of muscle memory is important to achieve smooth curves and fluid shapes. Practice on small projects, practice for even small amounts of time, and practice as much as you can.
Begin with a good practice quilt. Choose one that has a variety of areas to practice different designs and techniques. A patchwork quilt with different sections works well for this. Simple filler patterns, like stippling and meandering, can be used to fill in some blocks while other blocks can be used to practice different, more complicated designs.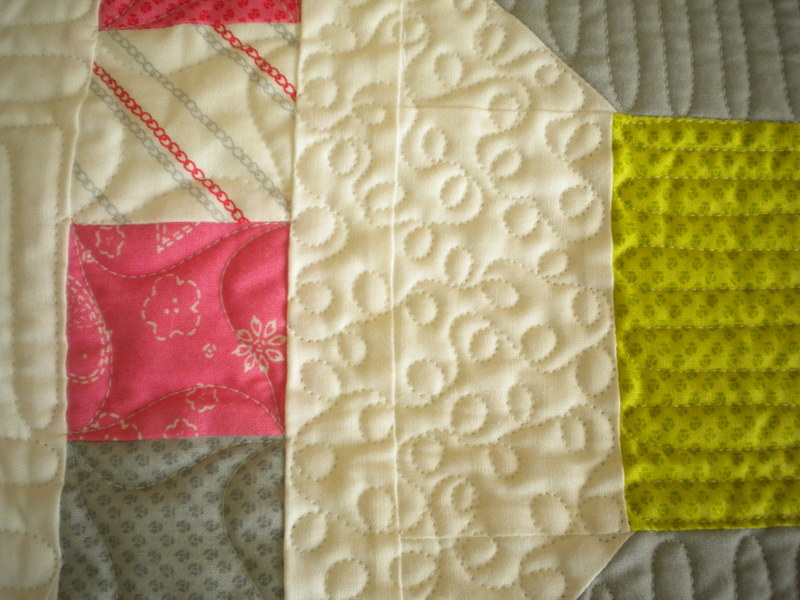 Photos via A Quilting Life
Loops
Loops are a simple design easy enough for even a very beginner longarm quilter. Practice loops on paper, be sure to practice going back and forth in each direction. Loops can be small and spaced close together to be used almost as a filler design, or they can be large and spread out over an entire quilt.
Swirls
Swirls are another easy longarm quilting design perfect for beginners. They can take a little more work to learn than loops, so again, be sure to practice them on paper before beginning to quilt. Like loops, swirls can be made in a variety of sizes depending on the area that needs to be covered.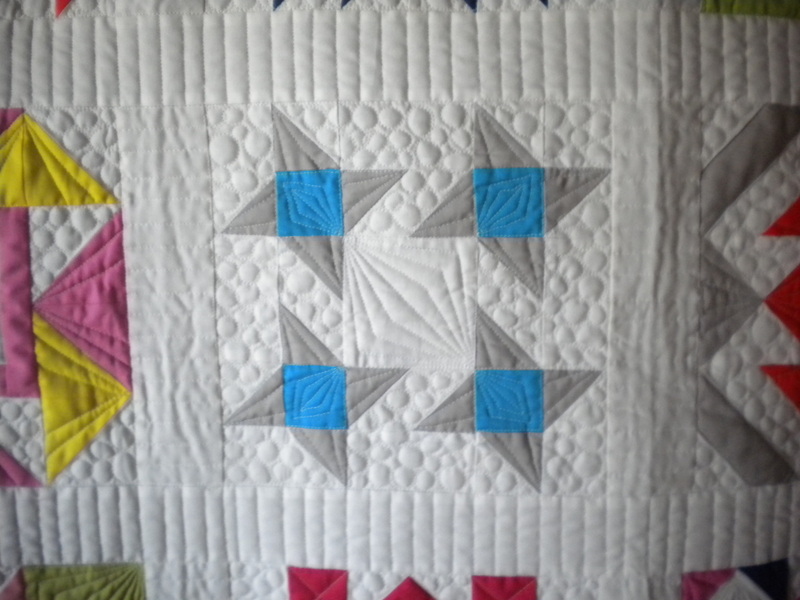 Pebbles
Pebbles are small circles clustered together that are also simple to quilt. They make terrific fillers for today's modern quilts and look terrific in combination with other quilting designs, such as simple straight lines.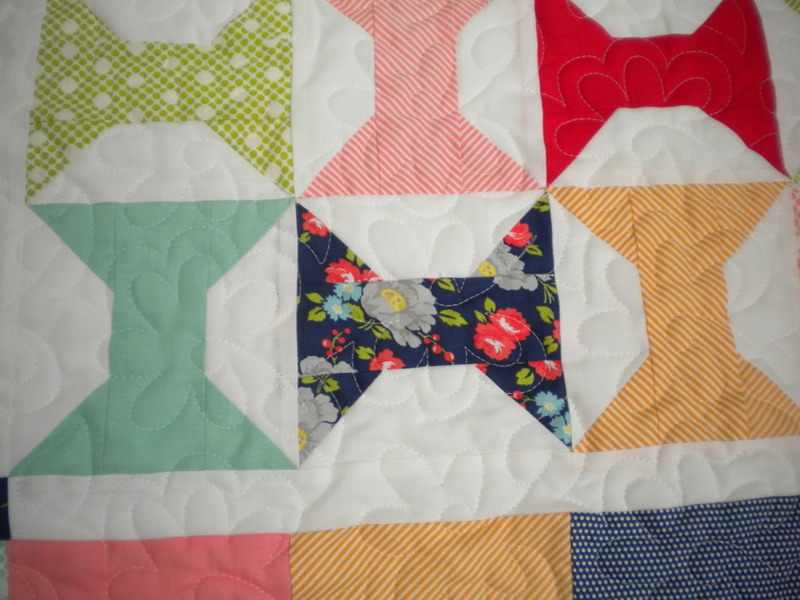 Flowers
Simple flower shapes are another good choice for beginner longarm quilters. Flowers can be big or small with loops and swirls joining them together. Flower shapes don't need to be perfectly formed to make them look great — every flower can be a little bit different, which is part of the fun!
For more ideas, look at other longarm quilters' work and try practicing their designs.
One great option is to get some design books that show the step-by-step methods for creating these designs. Free-Motion Quilting, written by Craftsy instructor Angela Walters, is an excellent choice for beginning longarm quilters.
Also, be sure to check out the FREE Craftsy class A New Look at Longarm Quilting for more than 70 minutes of up-close instruction from longarm expert Mandy Leins.
Which of these beginner longarm quilting designs will you practice first?