So you want to be the king or queen of the next bake sale? It's not just about being an accomplished baker: it's about choosing the best bake sale recipes.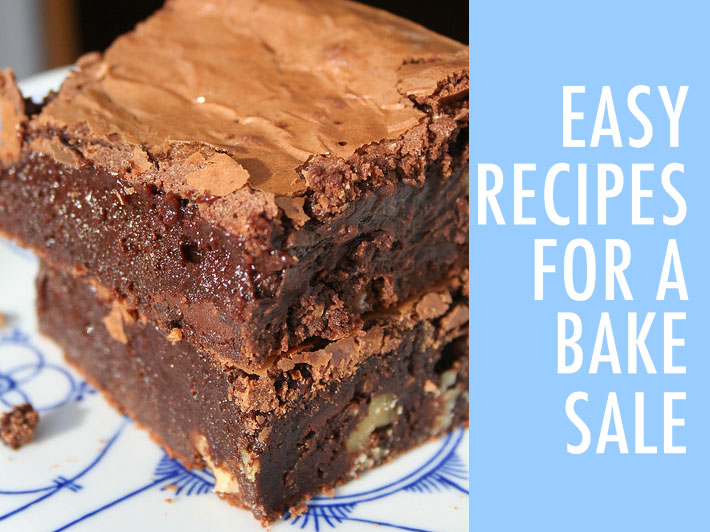 The fact is, certain recipes work better than others in a traditional bake sale setting.
Here, we'll guide you through some helpful tips for choosing the best recipe. Then, we'll offer a roundup of some of our best bake sale recipes to inspire you to preheat the oven and get baking! 
What you need to consider for a bake sale
Before you settle on a recipe, take a few moments to consider the practical aspects that can help you make the most appropriate decision.
Is it easy to transport? 
While many baked goods are delicious, not all are well-suited to transporting to and from a bake sale. Take, for instance, delicate tuiles. They're lovely, but can break easily, so they may not be best choice for a bake sale. Sturdy, easily portable baked goods — such as brownies or drop cookies — are a better pick. 
Will it keep?
Certain baked goods, such as doughnuts, have a short shelf life and taste best on the same day made. For bake sales, you may have to bake your items ahead of time. And furthermore, the items might not be consumed right away. That's why baked goods that last a few days are a smart choice. 
Will it appeal to a wide audience?
In a bake sale setting, you want to appeal to different palates, from grandmas to toddlers and everyone in between. While your cracked pepper and fennel shortbread cookies are probably awesome, they may not be appropriate at a bake sale for kids. This doesn't mean you can't be creative — but classics will probably have the widest appeal.
10 easy bake sale recipes
Need some inspiration? Here are 10 awesome ideas for bake sale recipes from the Craftsy archives!
1. Chocolate chip cookies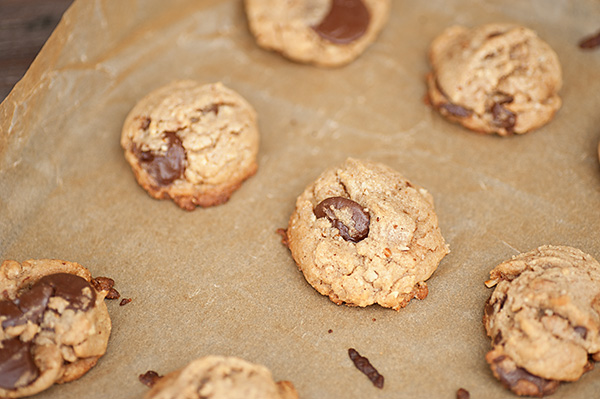 You can't get much more classic than chocolate chip cookies. They're easy to make, universally loved and easy to make your own by adding nuts, dried fruit, or various mix-ins. Large chocolate chip cookies could be individually packaged; smaller ones could be bundled in sets of two or three. 
2. Brownies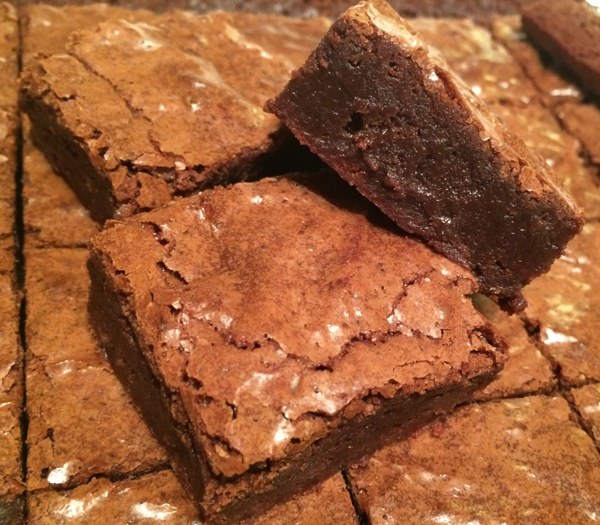 Brownies are an ideal pick for bake sales. Everyone loves them, and there are infinite variations to make them extra-special. Maybe you'll top yours with a rich ganache, or perhaps you'll use peppermint extract instead of vanilla to make them a minty delight.
3. Magic cookie bars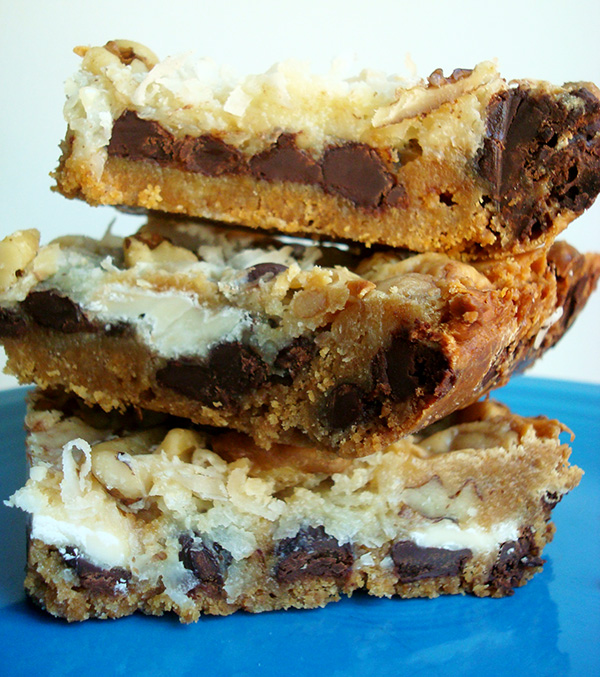 Also referred to as Hello Dolly bars or Seven Layer bars, these deluxe bar cookies are a perfect bake sale treat. Start with a graham cracker base, top it with a melange of chocolate chips, nuts and coconut, and swirl it all together with sweetened condensed milk. They keep beautifully, and are sturdy enough to travel well.
4. Homemade Twinkies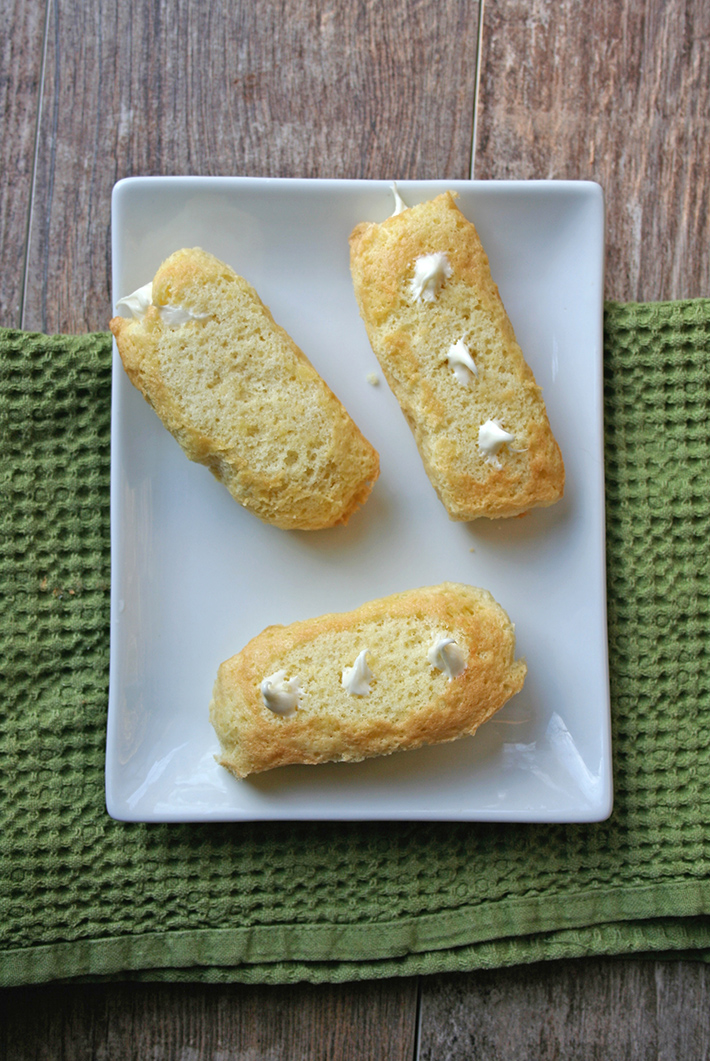 Everyone will be delighted to encounter a homemade version of the commercial classic! Springy sponge cake is baked in an oblong form and then piped with a cream filling.
5. Whoopie pies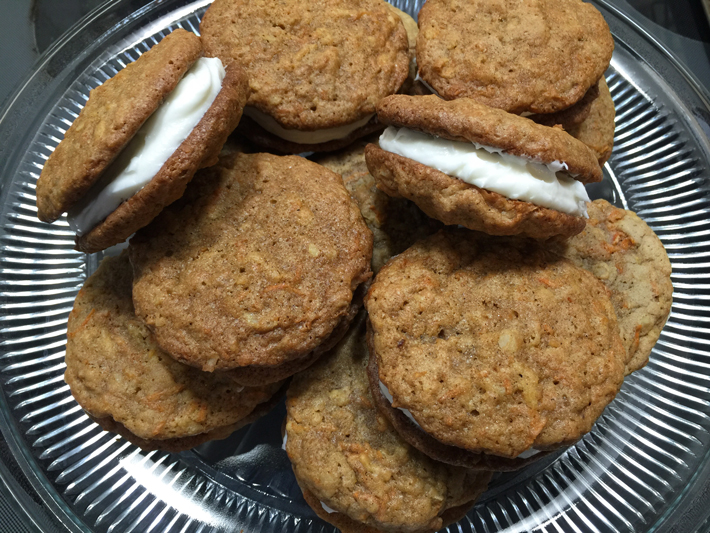 Cupcakes can be tricky to sell at bake sales because they have a lot of exposed frosting that can be damaged easily. I consider whoopie pies an ideal alternative. Featuring soft, cake-like cookies that sandwich a creamy filling, they satisfy cake cravings — but are a little easier and less treacherous to transport!
6. Cake Pops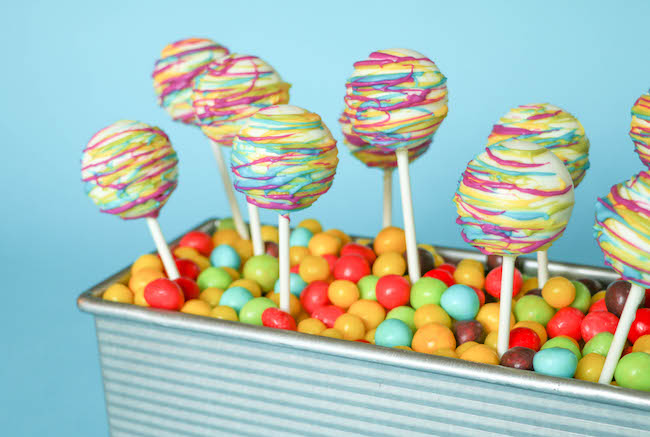 It's hard to resist the adorableness of cake pops. These sweet morsels offer you plenty of creativity as a baker and decorator, but since the cake is "sealed" in a candy coating shell, they keep for days. Individually wrapped cake pops arranged in a clever display are bound to be a big hit at the bake sale!
7. Mini pies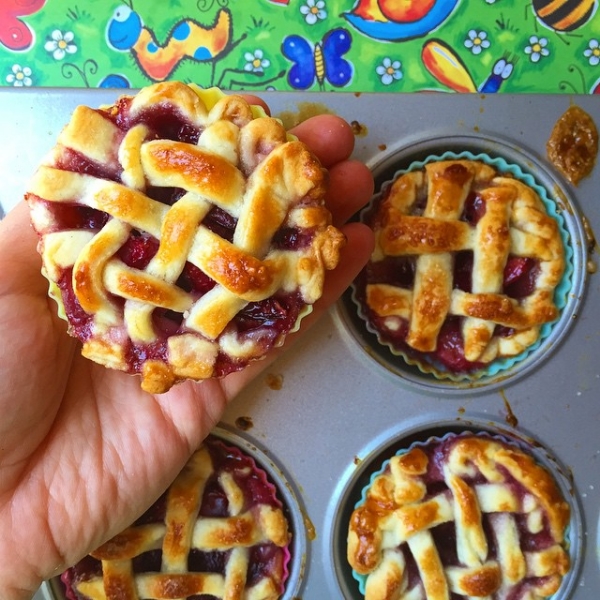 Photo via CakeSpy
Serve individual slices of pie can get messy. However, there's an easy alternative: bake mini pies in cupcake tins! You can use the same recipe for your favorite pie, but divide the dough into smaller portions and press them into cupcake tins. Divide the filling evenly and bake for slightly less time than you would a whole pie. You'll be rewarded with coo-worthy treats!
8. Quick breads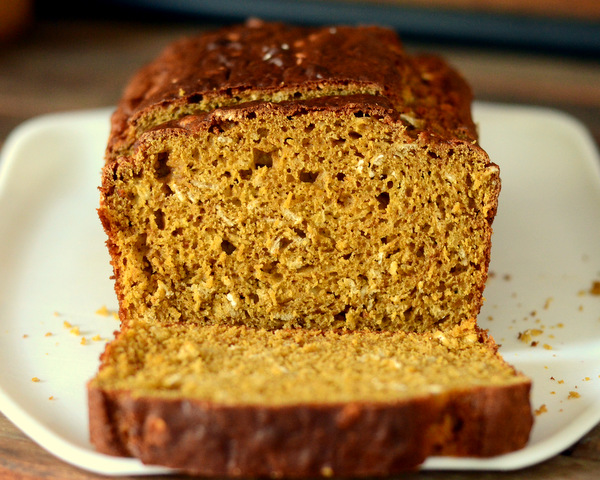 Quick breads such as banana or zucchini bread can be great picks for bake sales. For one, they're sturdy and keep well. They can be sold as loaves, or as individually wrapped slices. When made with fruit or veggies, they can be a healthier choice — plus, they're usually easy to make in vegan or gluten-free varieties.
9. Iced cutout sugar cookies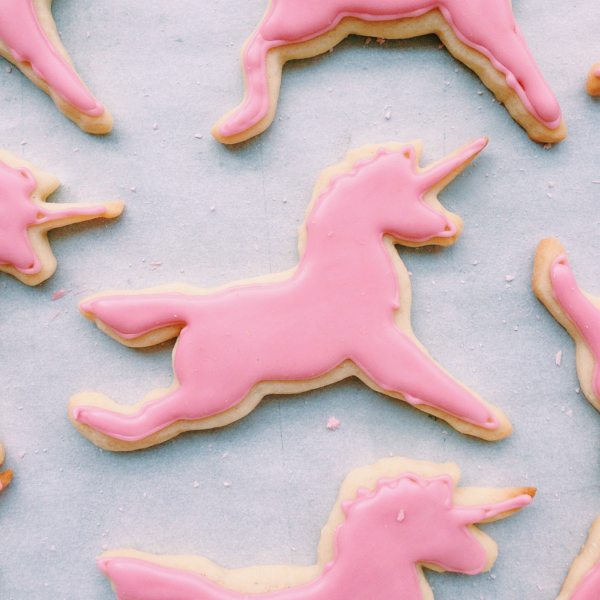 Fewer baked goods are happier than iced sugar cookies. Easy to make and fun to eat, the sky's the limit when it comes to decorating. You can use cookie cutters and colors to tailor your treats to your specific audience. 
10. Homemade sauce or preserves.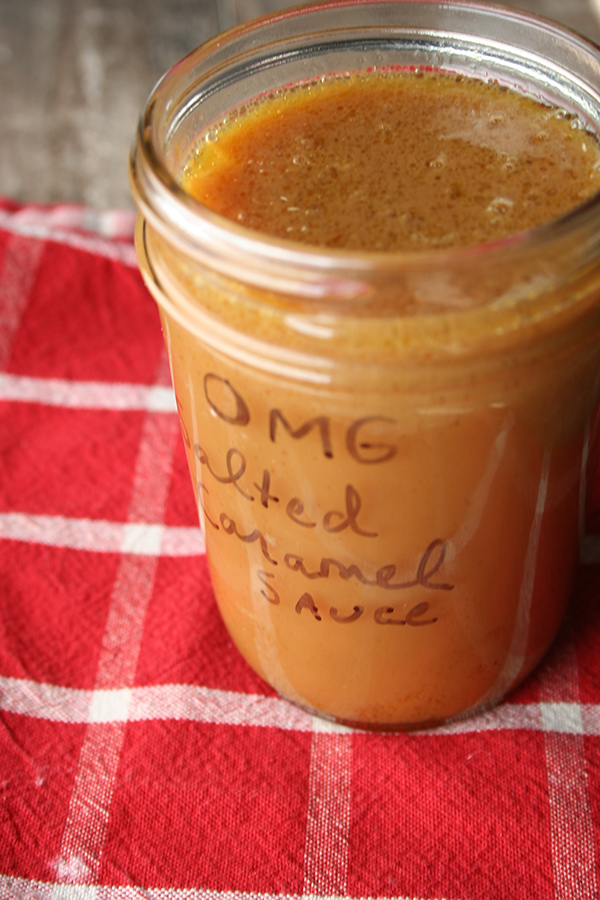 Photo via CakeSpy
Jarred items, such as a rich salted caramel sauce or your own homemade jam, are great items to sell at bake sales. They have a longer shelf life than baked goods, which means that a customer could buy it for later. Since they are packaged in a jar, they can also make for nice gift items.