Whipping up adorable themed treats always makes for a fun project. So if you're planning some sweet treats for a fun baby shower, look no further than this cute and surprisingly baby face cupcakes tutorial. They're perfect for customizing, plus they'll make all your guests or clients ga-ga!
Learn how to create adorable custom cake toppers!
Join the online class Too-Cute Toppers! and master six trendy toppers & creative designs for cakes that always receive rave reviews. Enroll Now »
Baby face cupcakes tutorial
You'll need:
Freshly baked domed cupcakes
Buttercream
White fondant
Fondant in whatever skin tone color you'd like to use
Fondant in whatever hair color you'd like to use
Black edible pearls
Food-safe brushes
Light pink edible blossom dust
Cocktail stick
Circular cookie or pastry cutters
Rolling pin
Edible glue
Veining tool
Blade tool
Small ball tool
Scallop tool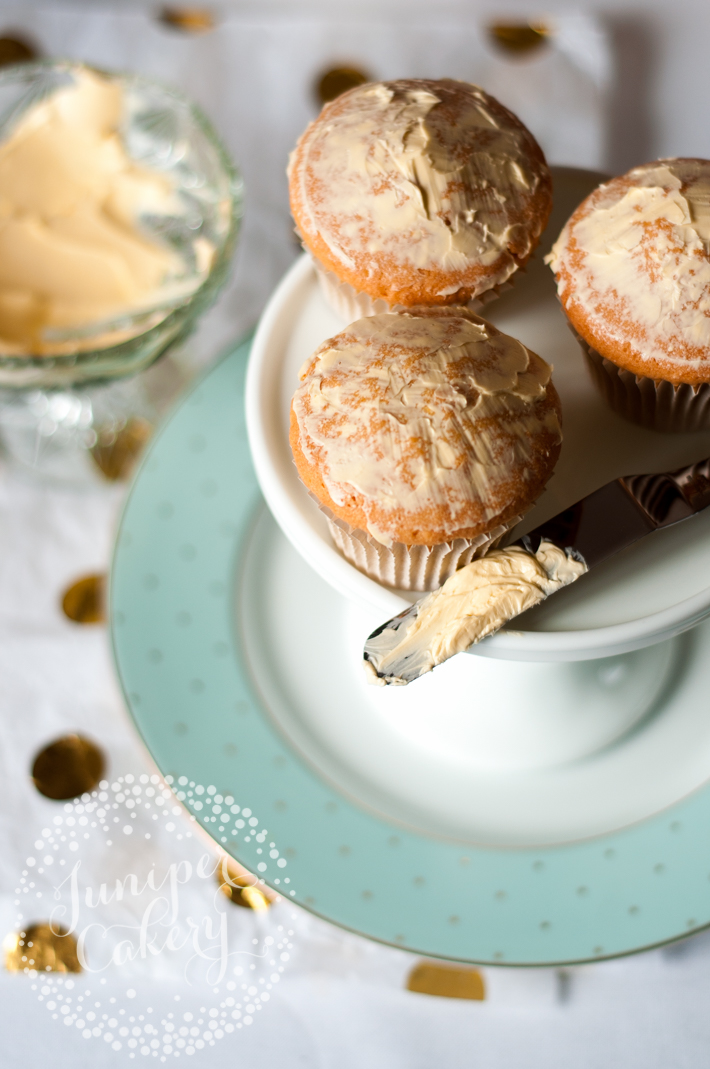 Step 1:
Smother a small amount of smooth buttercream over the tops of your domed cupcakes before decorating. This helps the flat iced fondant adhere to the cupcake and it also creates a smoother surface.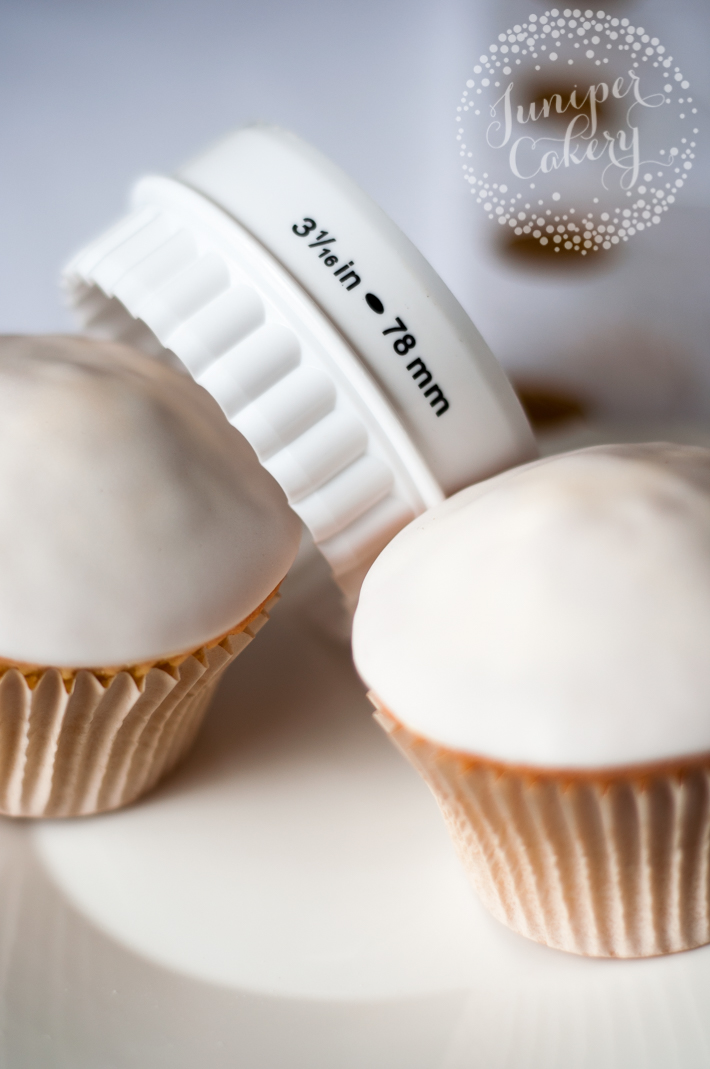 Step 2:
To create a smoother look for your end cupcakes we recommend adding a thin layer of fondant underneath your flat iced layer. We used a 3 1/16 inch circle cutter for this layer and also simply used white fondant.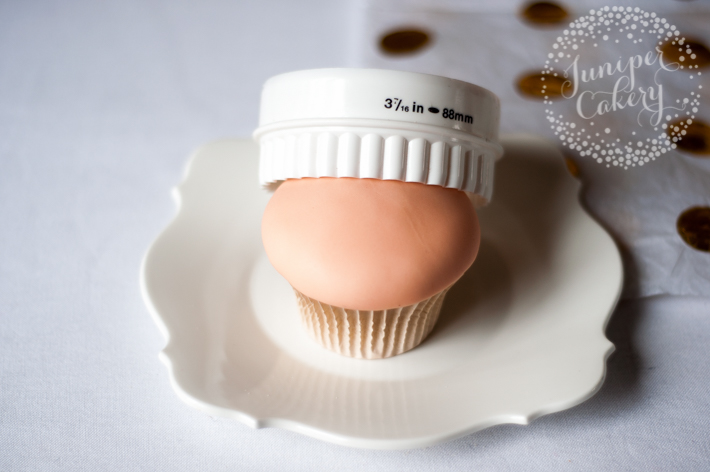 Step 3:
For the flat iced fondant, we used a circle pastry cutter measuring at 3 7/16 inches so that the fondant can then drape and cover the entirety of the cupcake's surface.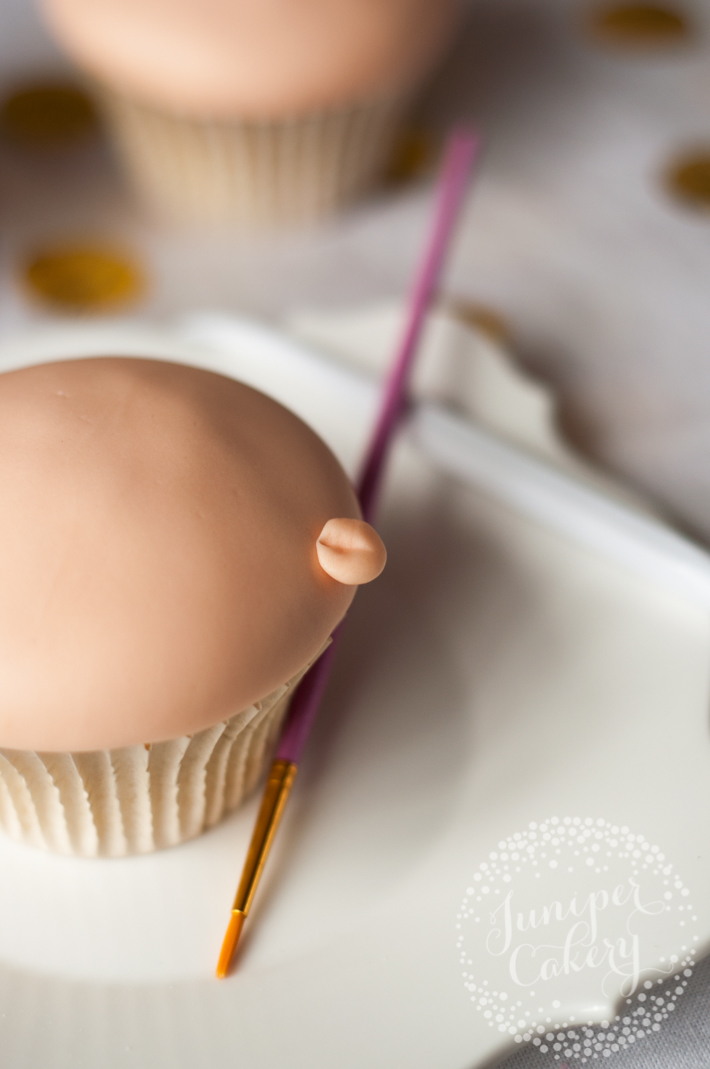 Step 4:
One of our favorite parts of this baby shower cupcakes tutorial is the cute and nerdy little ears on the baby's head! To make these we made some small balls of fondant before flattening them slightly. We attached them with edible glue and then added a little detail with a veining tool. Repeat on the opposite side of your cupcake.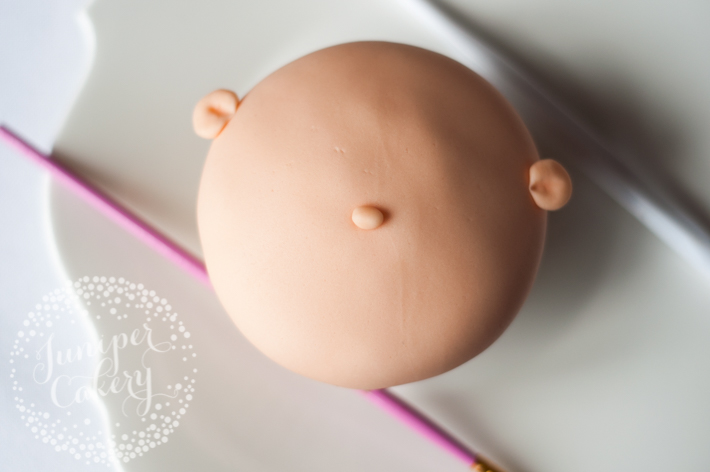 Step 5:
Roll up a small oval ball for the button nose and attach to the very center of your iced cupcake with a touch of edible glue.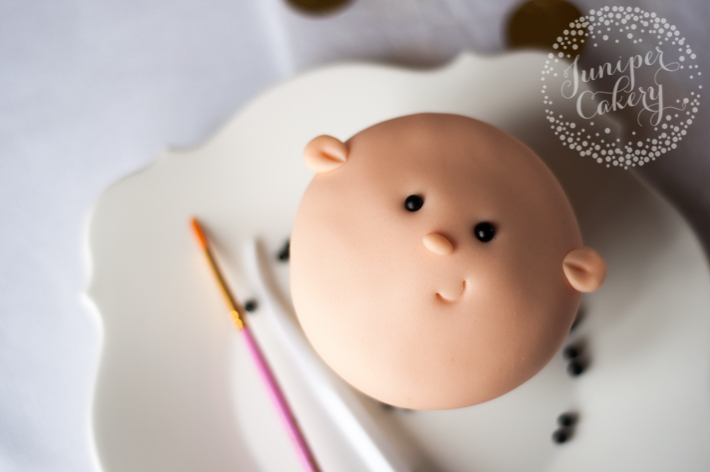 Step 6: 
Add your cupcake baby's other features by using a scallop tool to create a little smile. Indent two eye sockets with a small ball tool and add in a pair of black edible pearls for the eyes. Remember to use a little dab of edible glue to stick the pearls in place.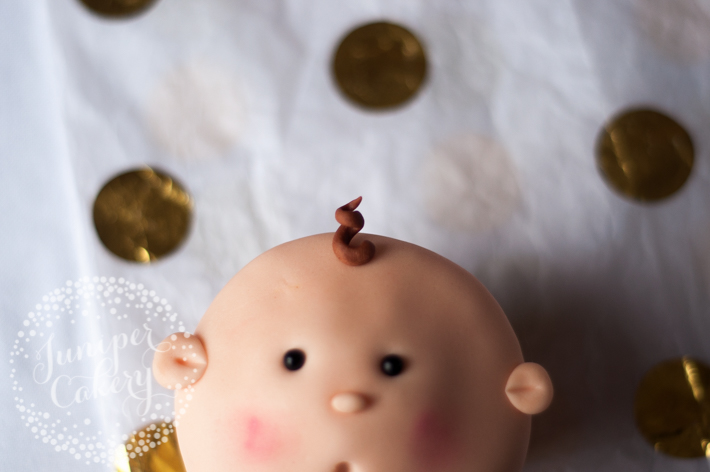 Step 7:
Create sweet little tendrils or tufts of baby hair with a small amount of colored fondant. First roll a small rope of fondant before shaping it into whatever cute hairstyle you like.
You can curl them and leave to set for a few minutes around a cocktail stick or even the end of a paintbrush for swirly tendrils. For tufts of hair, just roll out into tiny rope shapes and attach to the forehead with edible glue.
Step 8:
With a little light pink edible blossom dust and a food-safe paint brush, gradually build up rosy cheeks on your baby. Remember to start small and use a little color, as it's so much easier to add than to remove.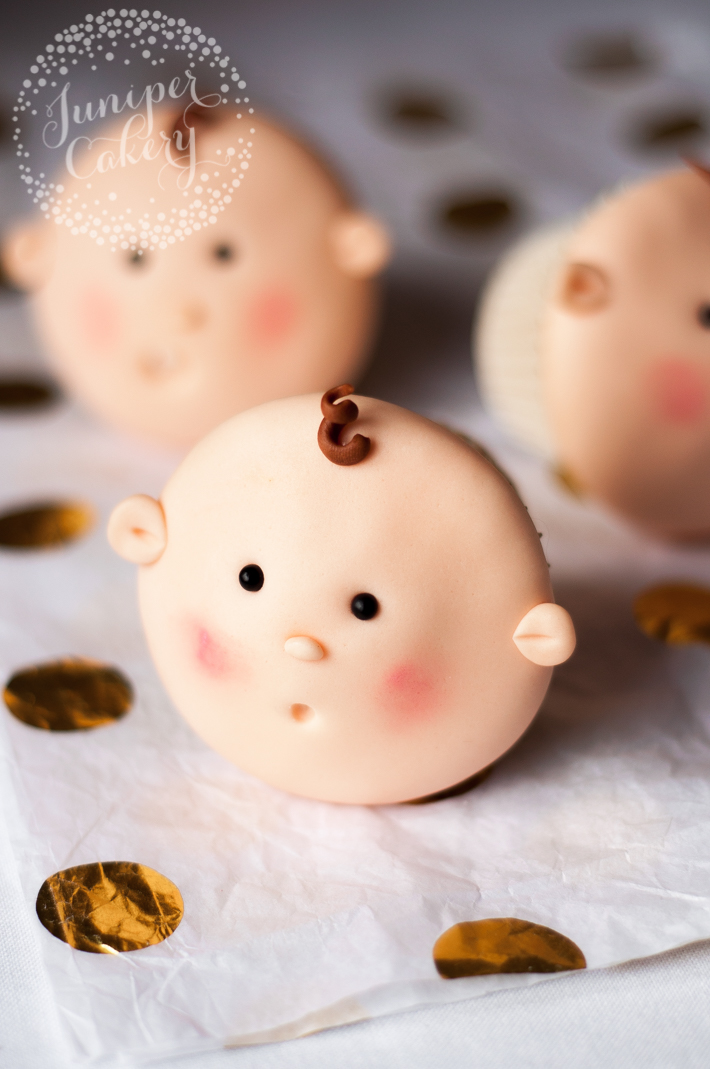 The very best thing about these easy-to-decorate cupcakes is that they're so simple to customize. Make funny biker cupcakes by adding rocker earrings, cool mohawks and red bandanas. You can even make each little face look exactly like every guest at a fun birthday party. We love the idea of mimicking a cousin's freckled nose on one cupcake or a neighbor's curly red hair on another.
Learn how to create adorable custom cake toppers!
Join the online class Too-Cute Toppers! and master six trendy toppers & creative designs for cakes that always receive rave reviews. Enroll Now »