There are a few things in knitting that never seem to go out of style, and argyle knitting patterns are among those classics.
Like any classics, our Craftsy designers love putting their own modern spin on tradition. These argyle styles look just as gorgeous on your couch or wall as they do as accessories and other wearables. Knitting projects that feature argyle are also a great intro to intarsia color work, since they feature large blocks of color.
Take your pick of traditional or modern while you practice your color work with these argyle knitting patterns for you and your home.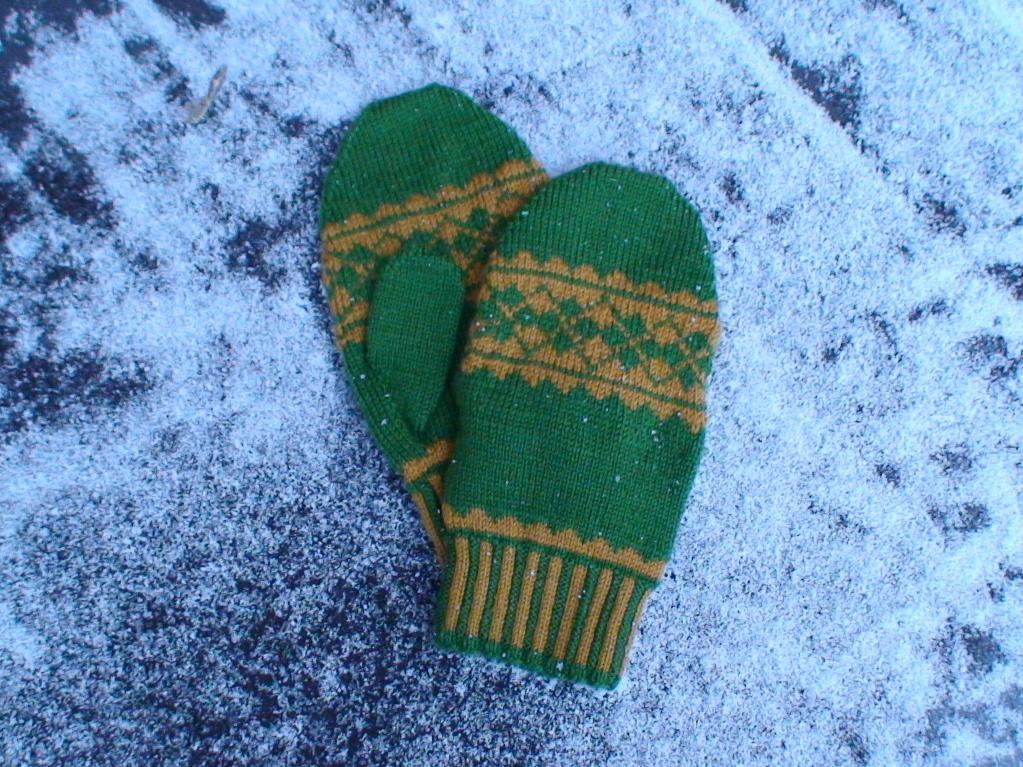 Photo via Craftsy member Amy R. Munson
1. Argyle Mitten Collection
This mitten collection comes with six different charted designs for different argyle patterns. These two- and three-color designs are knit with a fingering-weight yarn that's ideal for mild days. Check out the matching Argyle Cap, too!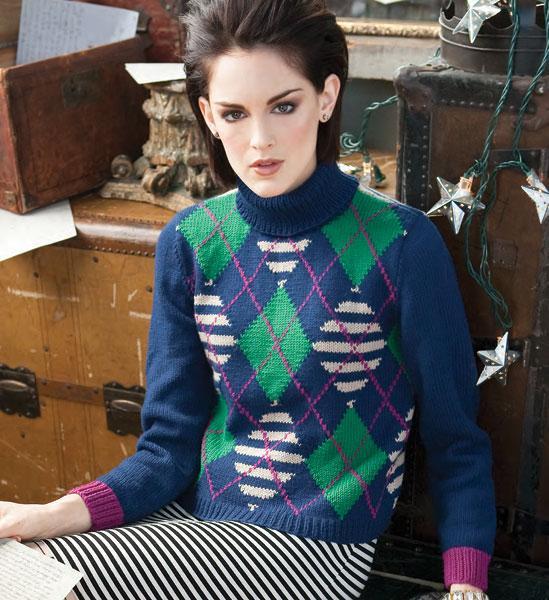 Photo via Craftsy member Vogue Knitting
2. Argyle Turtleneck
The stripes you see inside the argyle is repeated across the entire back of this cozy sweater. If you're not a fan of turtlenecks, you could easily short the neck to make it a crew neck instead. The color combinations on this argyle are endless, so experiment with a few different color combos.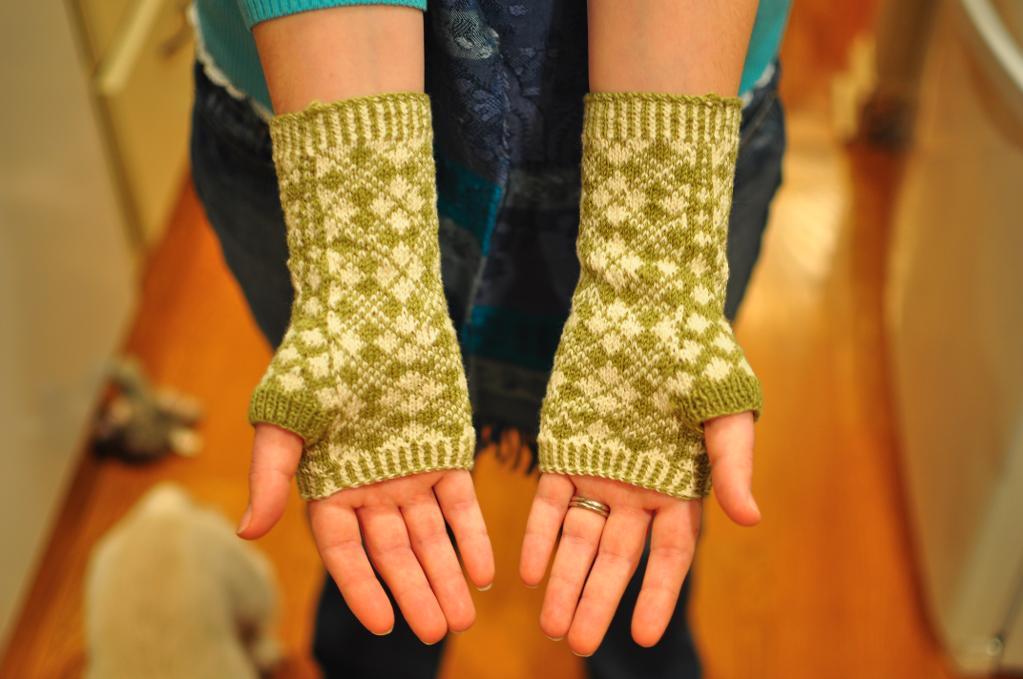 Photo via Craftsy member emilynye
3. Argyle Wrist Warmers
Have some sock yarn in your stash? It would be perfect for these fingering-weight fingerless mittens. The designer used a bamboo, wool and silk blend for the mitts pictured above to add a little touch of luxury.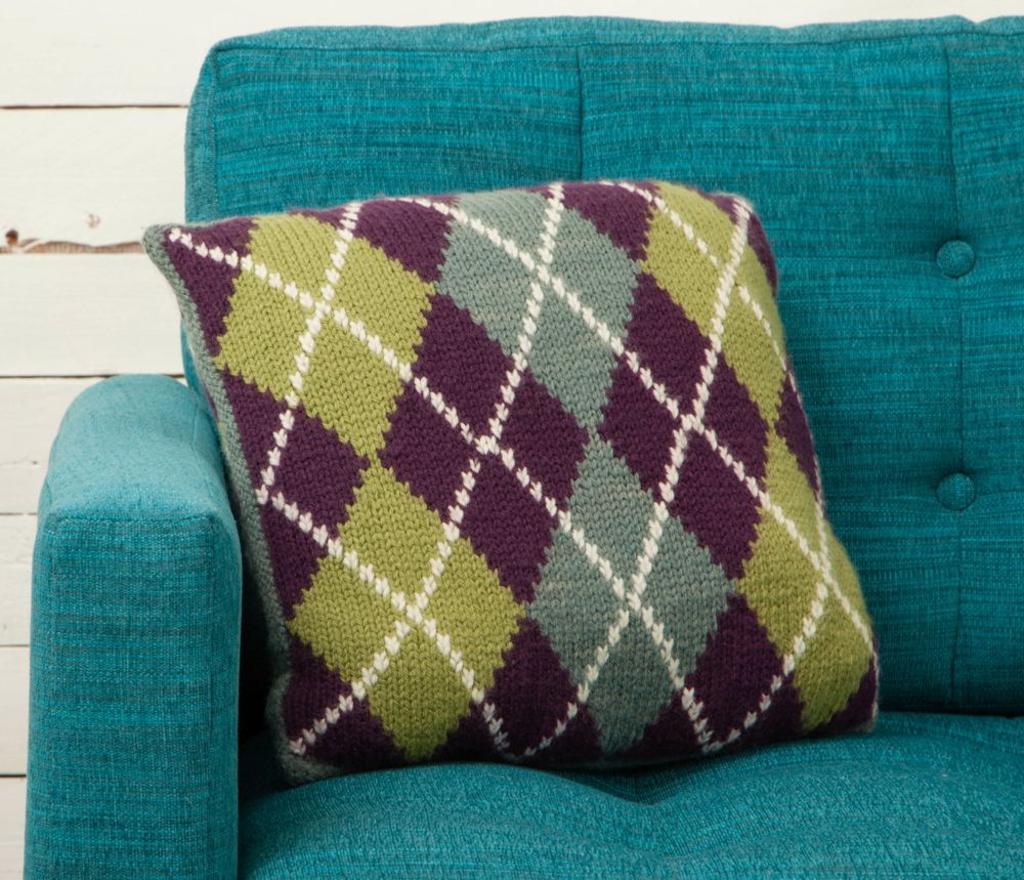 Photo via Craftsy instructor Sally Melville
4. Argyle Pillow
This argyle pillow was designed by Sally Melville for her Intarsia: Basics & Beyond class. The pattern is available exclusively to Craftsy members enrolled in the class, where you'll learn all the tips and tricks you need to know to knit custom images and motifs including this pillow.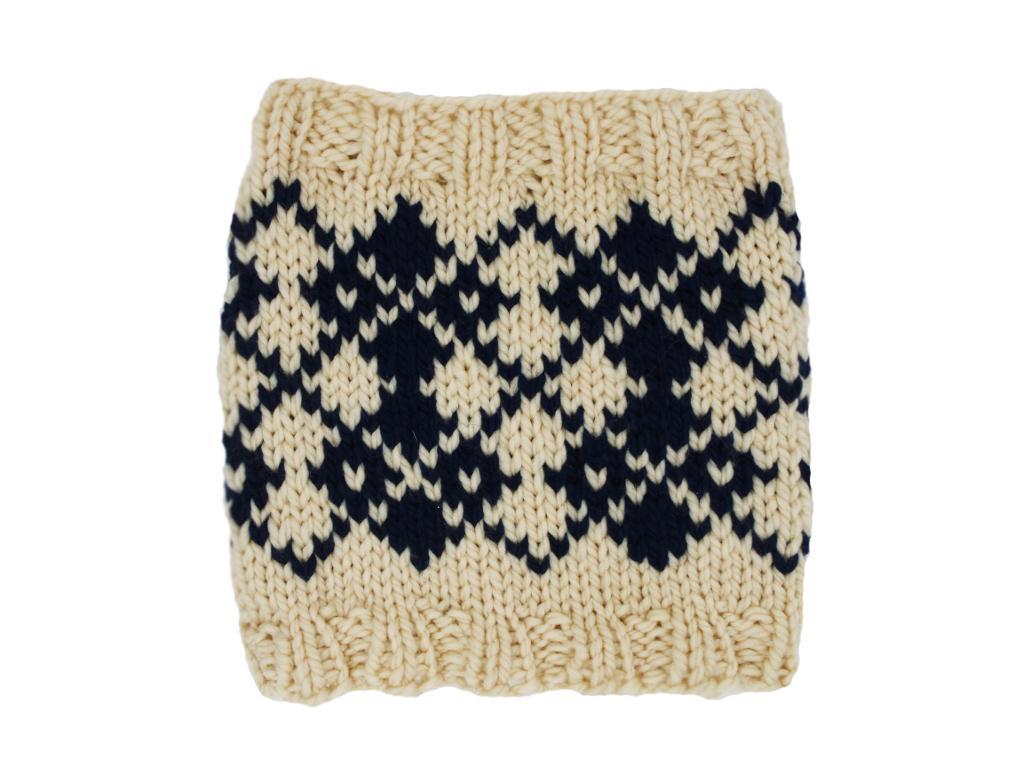 Photo via Craftsy member theoliveewe
5. Argyle Cowl
What better way to show off your beautiful colorwork than with a snugly cowl? If you're feeling adventurous, you could change up the colors so each diamond is a different color. Your scrap yarn would be a nice place to start for inspiration.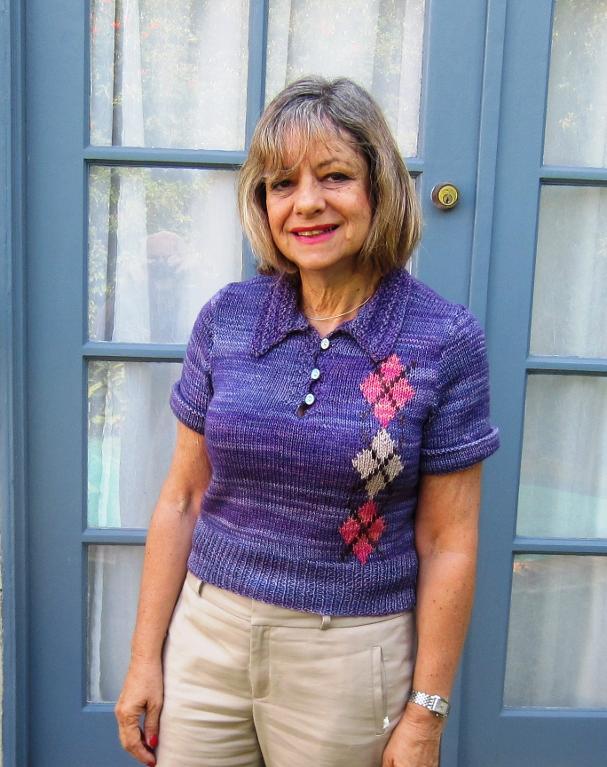 Photo via Craftsy member Brenda Castiel
6. Tippi Sweater
This sweater was inspired by a 1951 photo and named for actress Tippi Hedren of The Birds. This looks great paired with pants, as in the photo above, but it would also look chic with a pencil skirt.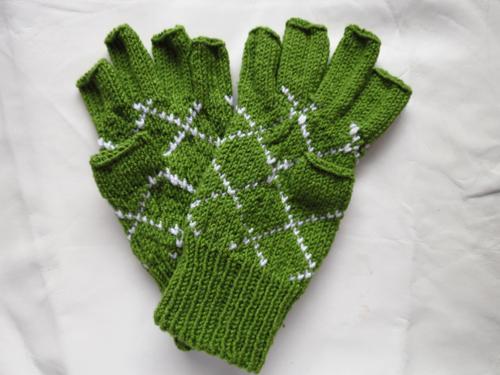 Photo via Craftsy member Ellie Coetzee
7. Tulbagh Argyle Fingerless Gloves
These gloves present a toned-down tribute to argyle that's a little more minimal. There's still some stranded colorwork involved, though! If you're not ready for stranded color work yet, you could also create the same design using duplicate stitch.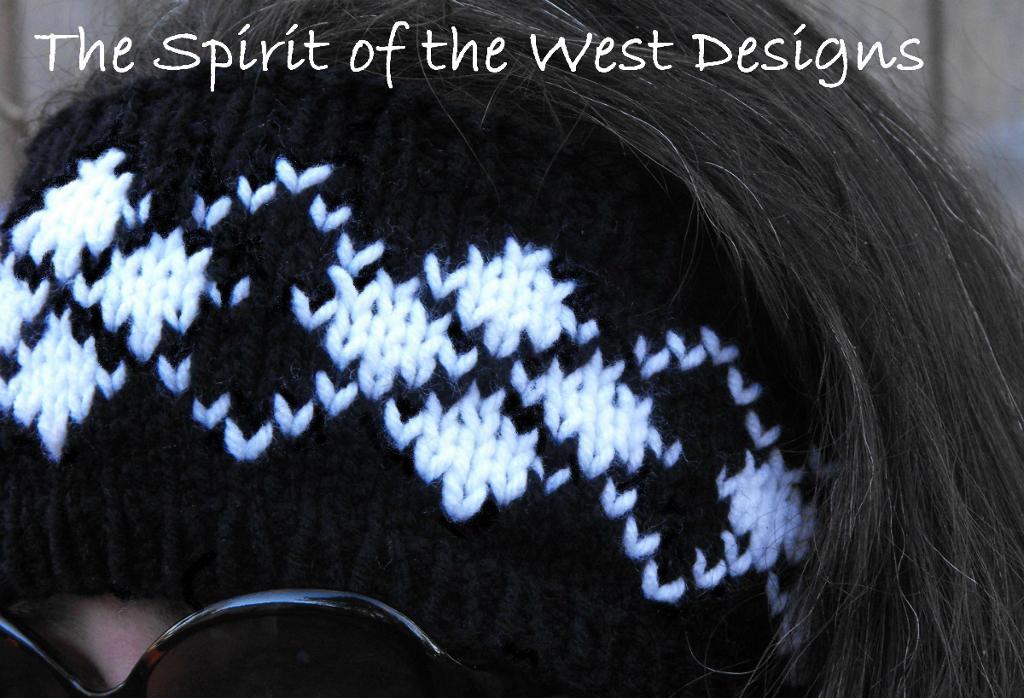 Photo via Craftsy member Ravenator
8. Argyle Ear Warmer
One thing I love about argyle is that the color palette can be as bold or as basic as you'd like. This ear warmer pattern demonstrates how even neutrals can create the classic design.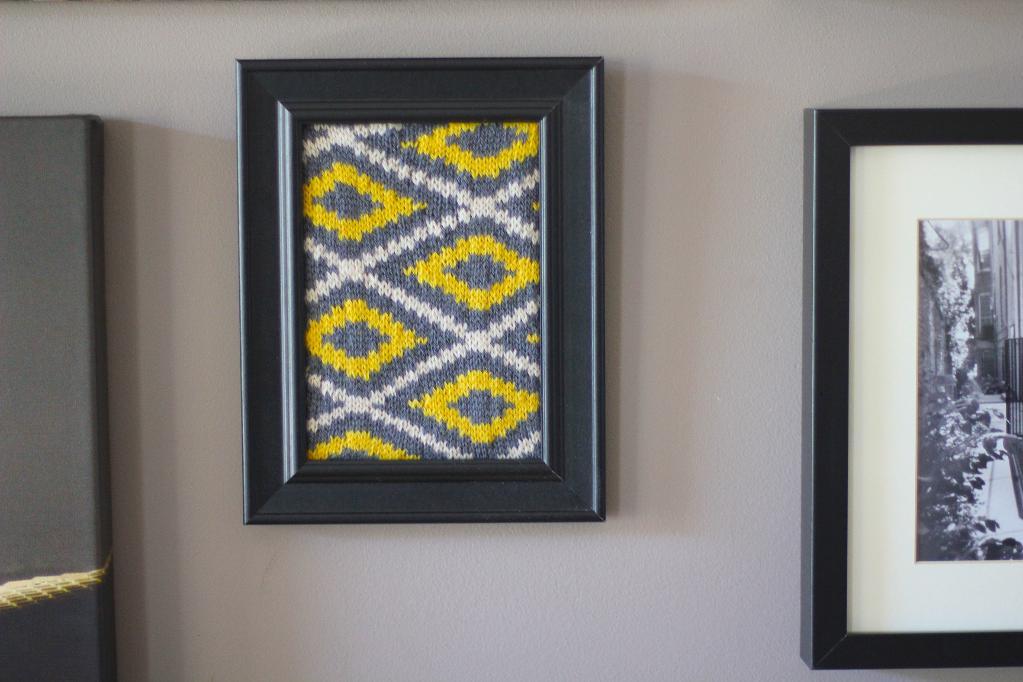 Photo via Craftsy member AllysonD
9. Excelsior
This isn't traditional argyle, but it certainly is cool wall art! If you're keen on matching this to your home, the designer suggests choosing three colors that really pull the room together. I could also see using this as the foundation of a really colorful bag or tech case!
Photo via Craftsy member Kate Oates
10. Jesse Polo
This short-sleeved sweater can be worn solo during milder weather and layered on top of a long-sleeved shirt during colder temperatures. It's worked in one piece — ideal for those of us who detest weaving in ends!