It seems crazy to consider centuries-old knitting techniques as cool. We even laugh at the crazy knitting trends that were around just a few years ago.
The history of intarsia — the colorwork technique for knitting one-color designs and pictures onto your knitting — is no exception. Once used solely as a design on kilts, intarsia created some of the trendiest knits ever throughout history. In fact, intarsia now helps knit up trends like chevron, argyle, and even patterns that pay tribute to pop culture.
Get to know a little about the history of intarsia, and find out how it became so cool.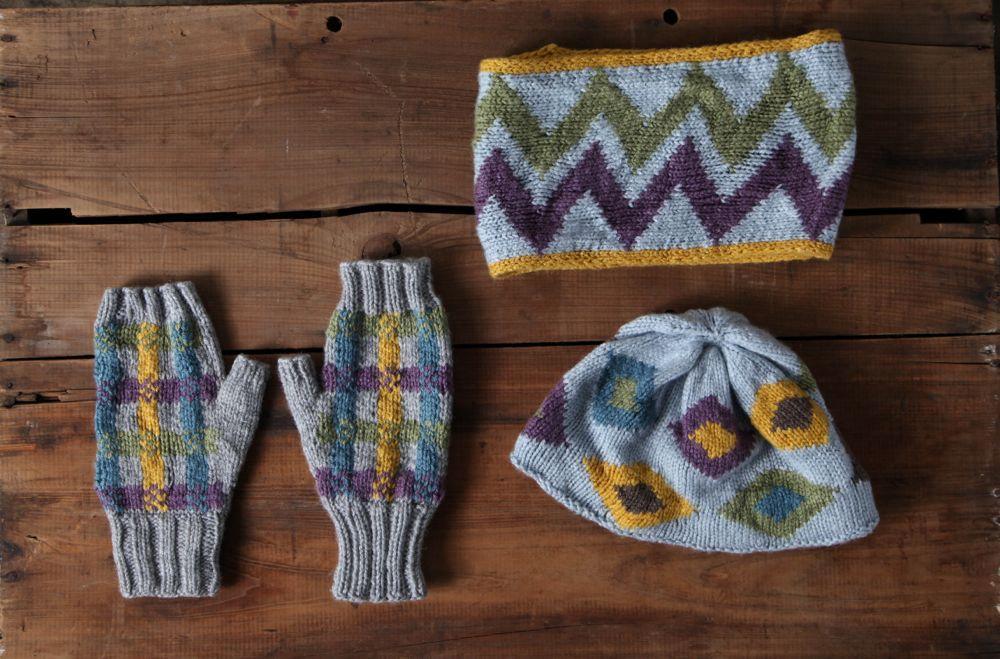 Photo via Bluprint instructor Anne Berk
Where intarsia originated
According to Picture Perfect Knits by Laura Birek, argyle was the first type of design to be used with the intarsia technique. The Campbell clan of Argyll, Scotland, used the argyle pattern in the 1500s for kilts and footwear. The history of intarsia after that is unclear, but we do know that knitters took that same technique and figured out how to make designs on knitting, including animals and geometric shapes. Intarsia has come a long way from argyle!

Photo via Bluprint instructor Sally Melville
How intarsia has changed
Intarsia has the versatility to go from a preppy argyle vest to a Doctor Who mitten. The technique has a lot of personalities, and that's obvious as we take a look at intarsia over the years.
Intarsia trends
Argyle is an intarsia trend that has appeared every few decades. We already discussed how the Scots rocked it back in the 1500s. In recent years, argyle has come and gone as a trendy and even geeky statement. (Many of my college professors rocked the argyle sweater vest and socks, though I'm not sure they were trying to be trendy.) Students in Sally Melville's Intarsia: Basics and Beyond class are making intarsia modern by knitting up projects like the intarsia argyle pillow pictured above — a pattern available exclusively to students enrolled in the class.
In the 1950s, an argyle cardigan was a must-have in the cool dude's wardrobe. That argyle trend also appeared in the form of socks, vests, and pullover sweaters.
If you were around in the 1980s, you probably remember the intarsia sweater craze. Helloooo, leopard-print knits! Take one look at a knitting magazine from the 1980s and you'll see what I mean. Knitters also used intarsia to knit bold geometric shapes into sweaters during that decade. I personally owned a lot of oversized sweaters that were knit using the intarsia technique.
You can also tip your hat to intarsia and thank it for all those ugly Christmas sweaters. Snowmen, reindeer, jingle bells — all these can be knitted onto a sweater using the intarsia technique. Think about that next time you attend an ugly Christmas sweater party.
Over the years, knit designers have made intarsia cooler than ever. Today, we knit up fun intarsia designs that picture sheep, birds, flowers, and even hearts and whales. Intarsia is downright cool these days!
[box type="shadow"]
Want to up your intarsia game? Check out Next Steps in Intarsia with Anne Berk, one of the newest Bluprint knitting classes. Anne will provide exclusive patterns for a cowl, mittens, and hat. She'll even walk you through each project to make sure you're weaving those colors neatly!
[/box]
If you're crazy for intarsia, share your favorite intarsia projects with us in the comments!