Making a birthday cake for an amazing individual? You're going to need some amazing birthday cake ideas.
If you're interested in developing your birthday cake decorating skills, look no further than the Bluprint course Clean & Simple Birthday Cakes. In the course, cake designer Jessica Harris will teach you inventive, transferable techniques that can be used to create fantastic feats of birthday wonder.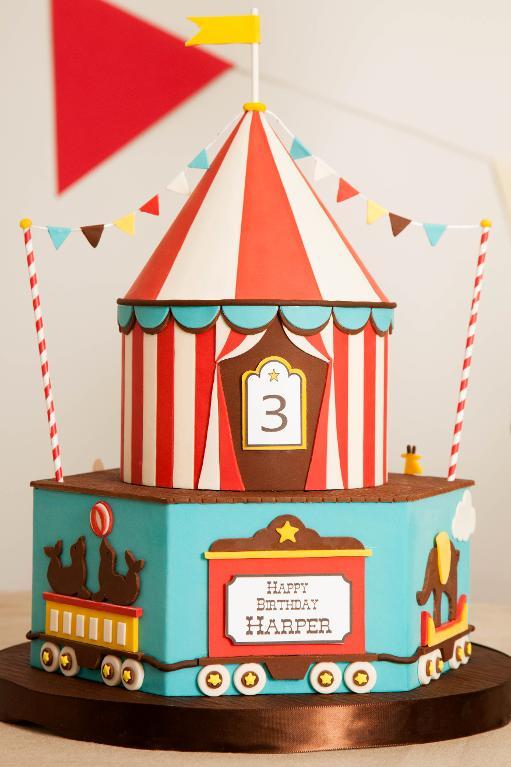 Big top cake via Bluprint instructor Jessica Harris
Discover amazing birthday cake ideas with Jessica Harris in her Bluprint class Clean & Simple Birthday Cakes!
You'll explore sculpting design elements from puffed rice cereal to create shapes, find out how to use cutters, molds and approachable hand-painting techniques to create fabulous custom lettering. Armed with these skills, your next decorative birthday cake will be the talk of the party.
Here are just a few amazing birthday cake designs that are either featured by Jessica or created by Bluprint members as class projects. Prepare to be impressed.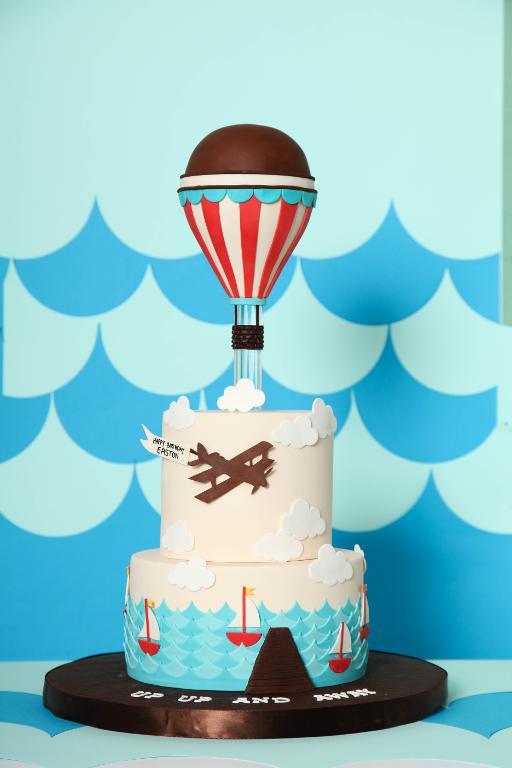 Hot-air balloon cake via Bluprint instructor Jessica Harris
Hot-air balloon cake
Birthday dreams take flight on this fanciful cake, which features transport from air and sea. Layered fondant cut-outs form a deep, blue sea on the sides of this cake, dotted with jaunty sailboats. Fondant clouds lead the eye up to a plane bearing the birthday boy's name and a gravity-defying hot air balloon covered in scallops, stripes and solid pieces of fondant.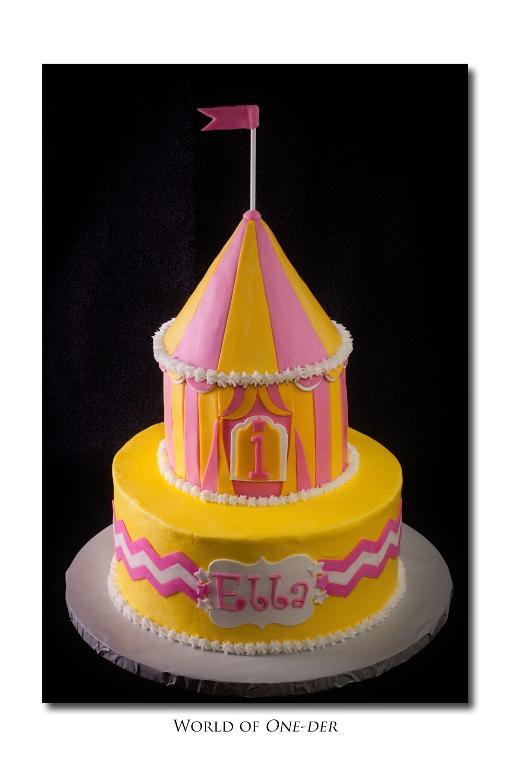 Big top cake via Bluprint member jandunlev93522
Big top cake
It's a wonder-filled world for any recipient of this bright circus-themed cake. Chevrons are applied using Jessica Harris's transfer technique, and a big top is formed from an artful arrangement of yellow and pink fondant shapes. Delicate white buttercream piping using a star tip along the edges of each tier gives this cake a pretty finish.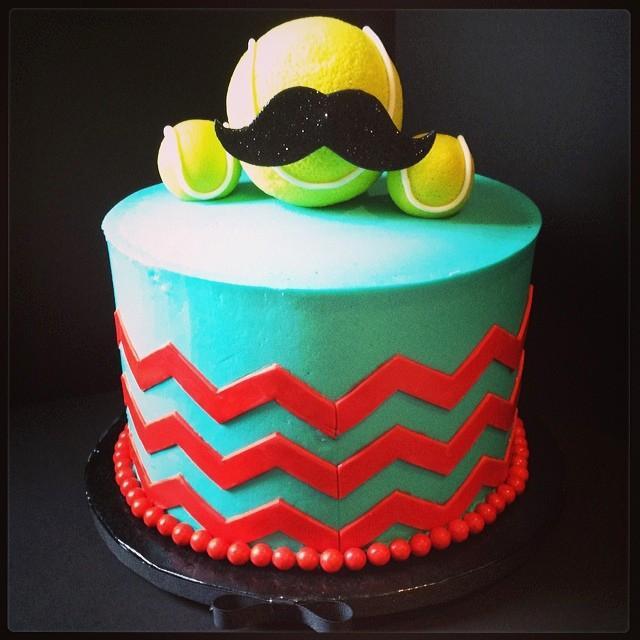 Game and a slice cake via Bluprint member Natoya
Chevron mustache cake
A sweet 'stache injects a touch of irreverent fun to this sophisticated, fashion-forward turquoise cake. Red chevrons and bead bordering add a pop of contrasting color. This makes such a fashionable backdrop for the whimsical tennis balls with a realistic, nubbly texture, upon which the mustache is perched.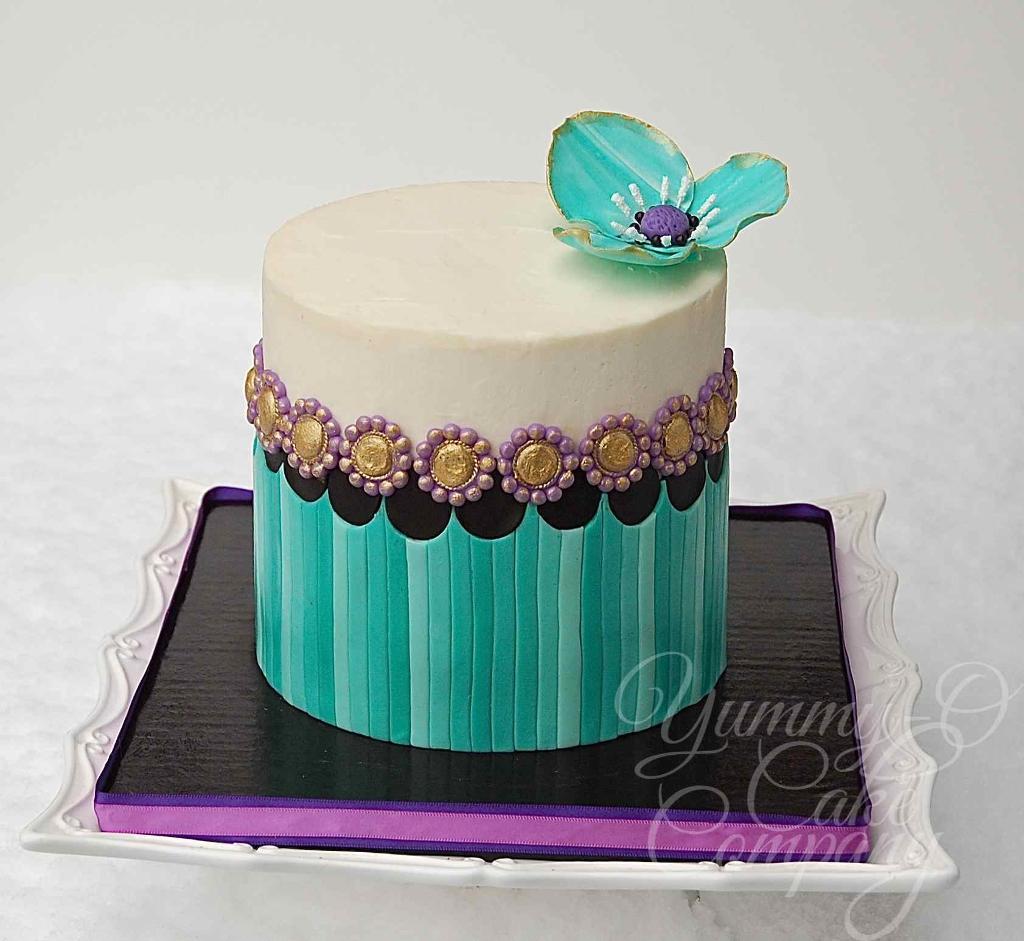 Stripe cake via Bluprint member DonnaLNS
Elegant stripe cake
Ombré coloring, metallic gold detailing, delicate fondant work, and a lovely sugar flower are all beautifully showcased with this on-trend cake. While methods such as the ombré color mixing and assembly of the stripes were learned in Clean & Simple Birthday Cakes, they're applied in a configuration dreamed up by the decorator, which makes the cake a thoroughly unique creation.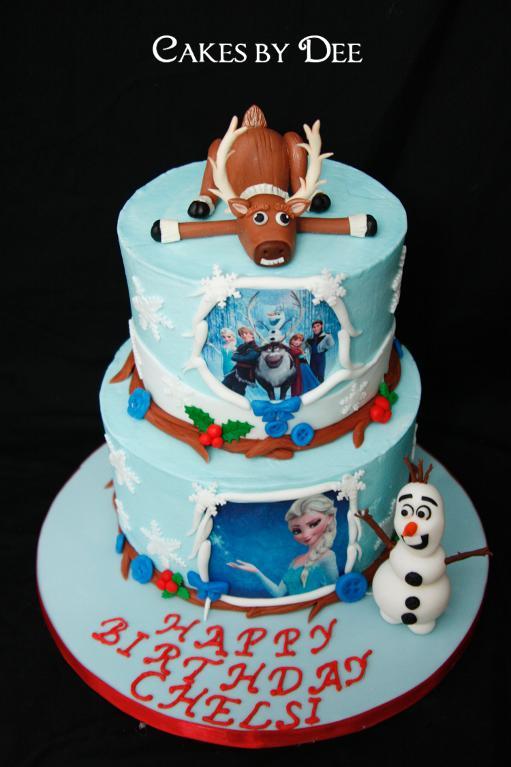 Frozen birthday cake via Bluprint member Cakesbydee
Disney's Frozen-themed cake
Pop culture meets cake with this amazing cake inspired by the feature film Frozen. Once again, this cake employs methods from Clean & Simple Birthday Cakes, such as applying film stills using the transfer method and creating beautiful hand lettering. These methods are applied in a creative and unique way and add panache to this pretty light-blue cake, which is festooned with hand-molded fondant details, hand-sculpted figurines, and cutout snowflakes.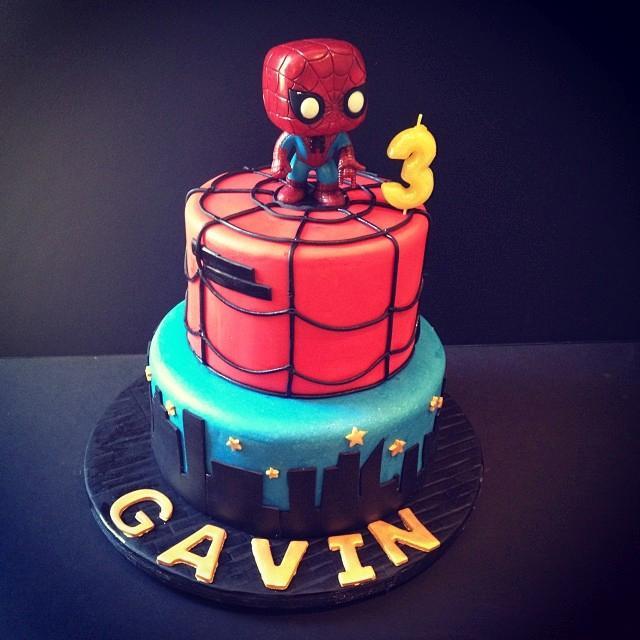 Spider-man cake via Bluprint member Natoya
It's a Spider-Man mantra: "With great power comes great responsibility." So, with cake decorating talent like this, it's your responsibility to share it with the world! The techniques of hand-lettering, hand-painting and hand-sculpting shapes and figurines using puffed rice cereal as your "backbone" from Clean & Simple Birthday Cakes are all used, along with some gel icing and a steady hand for drawing spider webs, to create this superhero themed cake.
These amazing birthday cakes sure have us inspired to get baking. What's the most memorable birthday cake you've ever made?