Sometimes a small act can have a huge impact — and the family-founded company A Monster to Love proves just that! Created by 12-year old twins Sam and Ben and their dad Ray, A Monster to Love is dedicated to designing, sewing and giving adorable, wacky stuffed monsters to children in need all over the country.
These guys recently visited us and helped to create lovable monsters.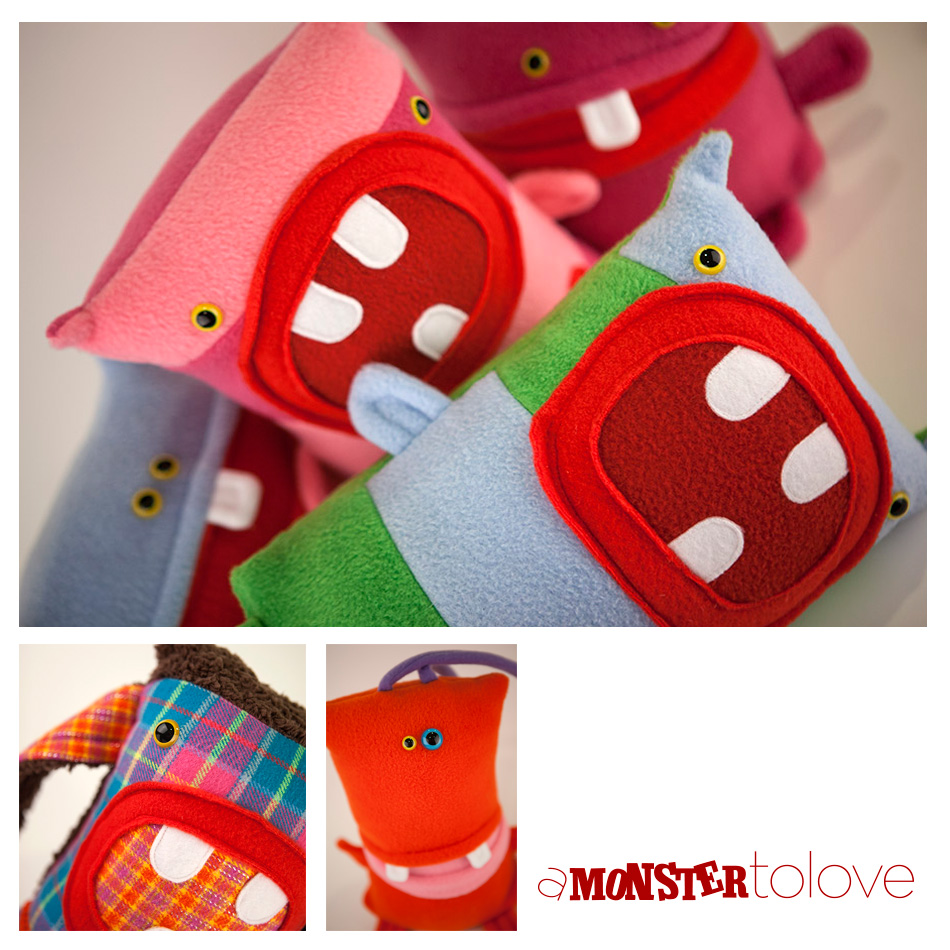 Photo via A Monster to Love
Sam and Ben and their dad, Ray, sell lovable monsters on their Web site, and for every monster you purchase, they also send a precious little pal to children who are sick or enduring family crisis. See all of the monsters in the Monster Shop! 
Here's what one of their partners shared about the Monsters they received:
"Many of our children have been ripped from their home with no notice, no explanation and no comfort. When we first saw the Monsters, we knew they were the perfect gift for our children. Not only do they give the child something to hold on to during a time of uncertainty, but the Monsters light the imagination inside of them, empowering them, if only for a moment, to feel like a child again."
– Jennifer Varner, Realities for Children
They set up shop and helped us make dozens of colorful monsters.
The monsters we created will be distributed by Hope Tank to homeless youth at Urban Peak, Brandon Center and Bannock House. A big shout out to Jo-Ann Fabrics for generously donating the crafting materials! Making these whimsical stuffed toys was a blast!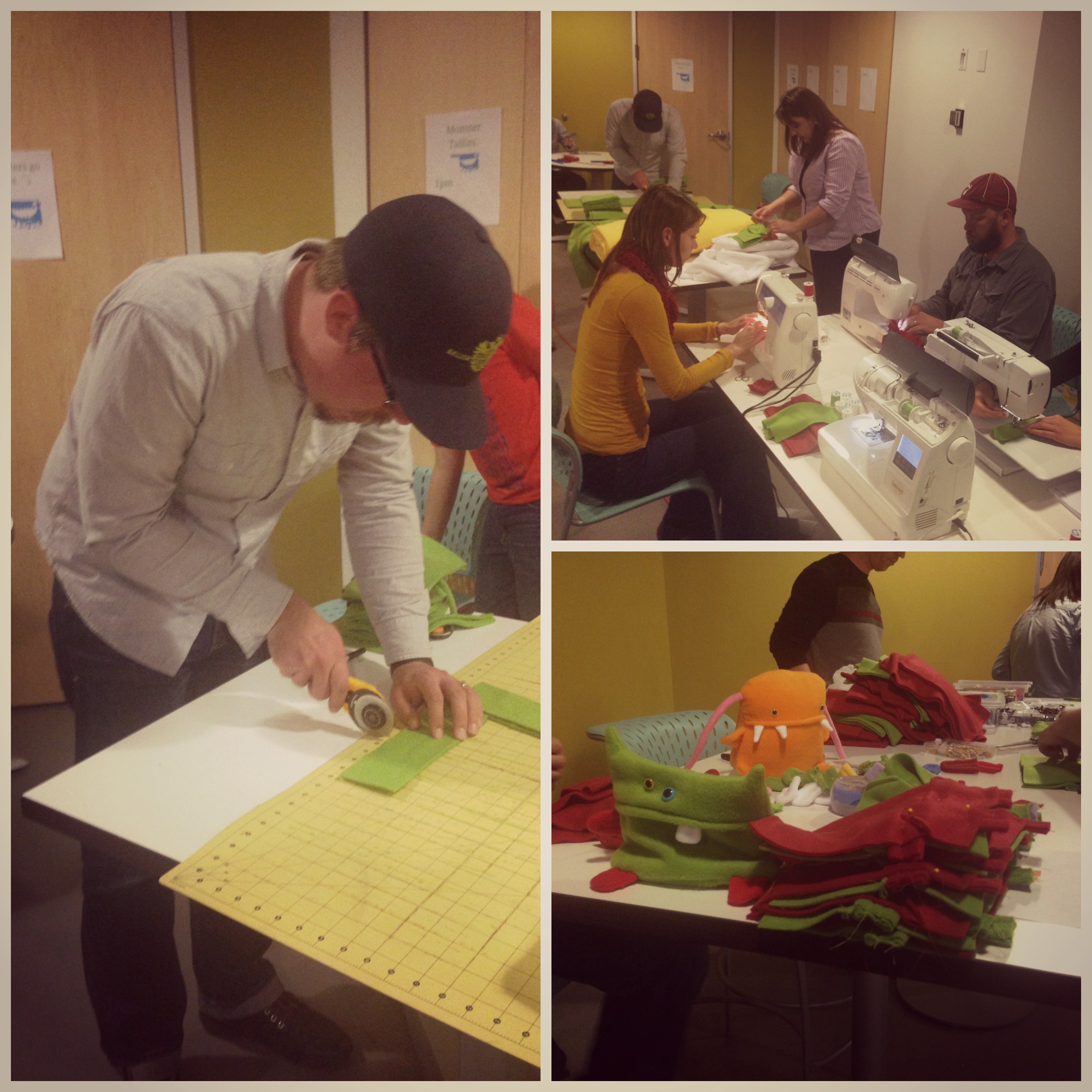 Want to get involved?
Download the free pattern exclusive to Bluprint and sew up some imaginative monsters! You can sew one on your own, or host a monster sewing party with friends to whip up several monsters. Then, simply send your monsters to A Monster to Love (the address is on the pattern PDF), and the guys will distribute your monsters to needy children for the holiday season!
When do they need the monsters by?
In order for them to have time to distribute the monsters for the holiday, Ray and the boys need to receive your monsters by DECEMBER 6, 2013, but even if you can't send your monsters in, you can always donate them to your favorite local charity and bring a big smile to a child's face. Don't forget to upload images of your creations to the Bluprint Project Gallery and inspire even more creative good deeds!

Note: Please do not sell these monsters, as they were designed and intended for charitable purposes only.
Are you going to sew a monster? Have you ever used your crafting skills for charity?