It's never too late to celebrate summer! By now you might be tired of the heat, but whip up these projects pool-side or at home in the cool AC for tons of fun.
1. Stitch up a perfect picnic blanket.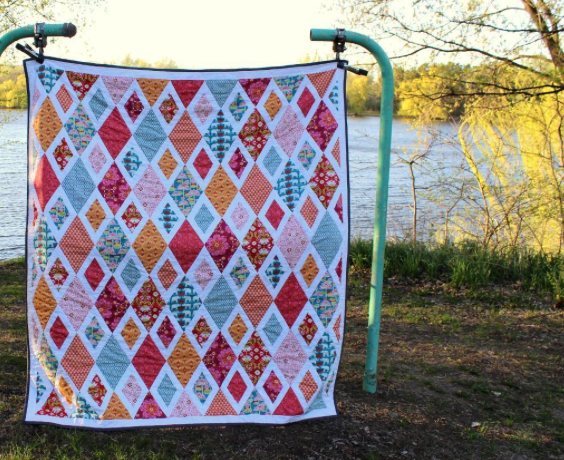 This strikingly beautiful yet simple Diamond Affair Quilt pattern by PunkinPatterns comes in 5 different sizes from baby to king. Whether your family is headed to the beach or to a quiet park, you'll love taking this quilt along for comfort.
2. Turn summer fruit into homemade jam.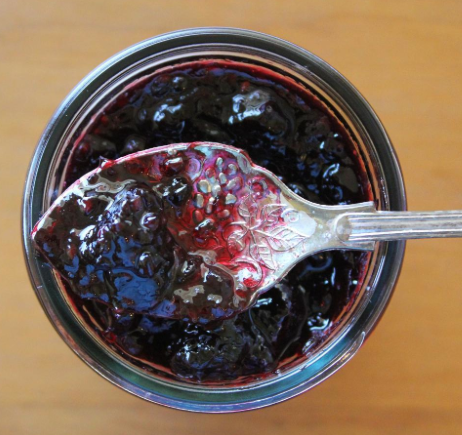 Raspberries, strawberries, and peaches galore! Capture the bright flavors of seasonal fruit through the artisanal craft of cooking and jarring preserves alongside expert Rachel Saunders in the online Bluprint class How to Make Jam & Marmalade.
3. Sew up a summery outfit.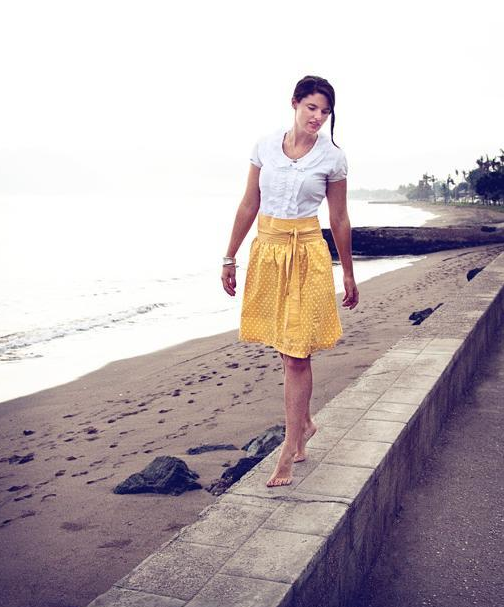 This chic top and skirt come together to create a comfortable and stylish dress. Enjoy the Taking Notes pattern by Sewing In No Mans Land.
4. Fill up your handmade beach bag with summer reading.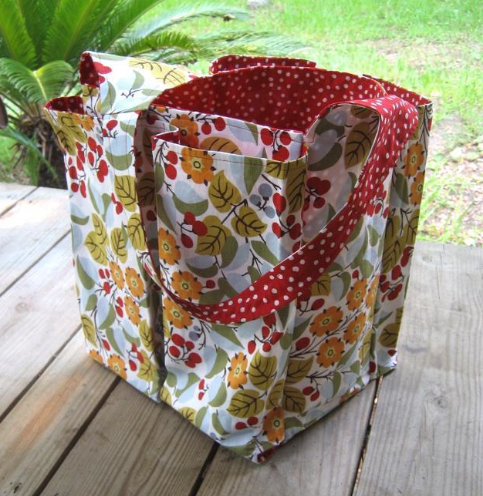 This classic bag is great for carrying your summer reads, sunscreen, towels, snacks and more. Get the Beach Bag pattern from LAHelmly.
5. Give someone special a pool-worthy robe.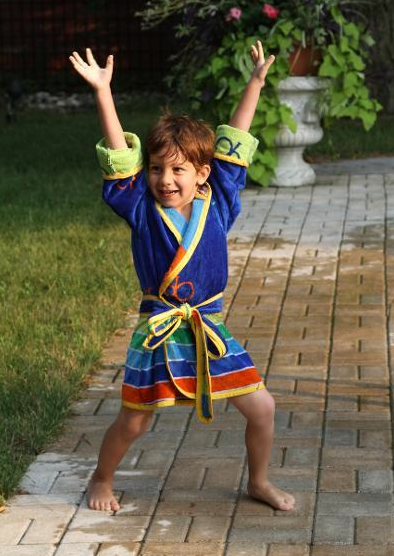 Sew this adorable Beach Robe pattern by susieq1202 for when your grandchild wakes up full of awesome and is ready to hit the pool- and be sure to watch out for water splashes headed your way.
6. Keep refreshing beverages cold with a DIY bottle cozy.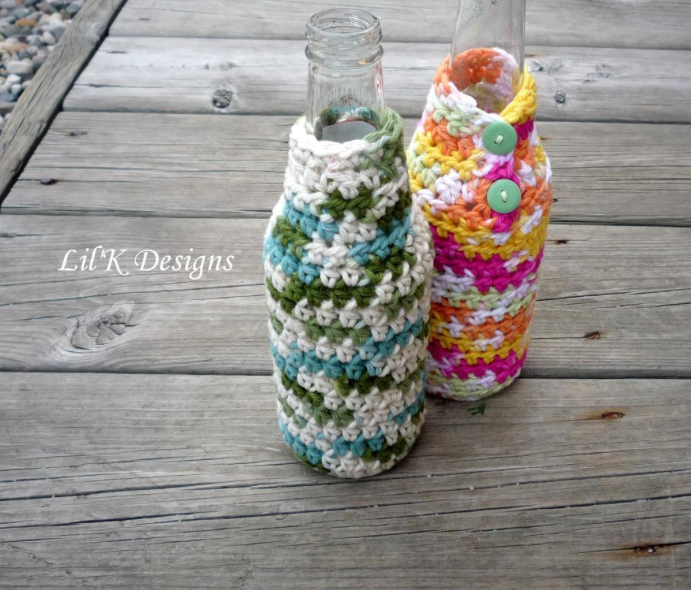 These cute cozies are perfect for a summer evening on the patio. Crochet them with guidance from the Glass Bottle Cozy pattern by aksurline.
7. Brighten up your patio with creative container gardening.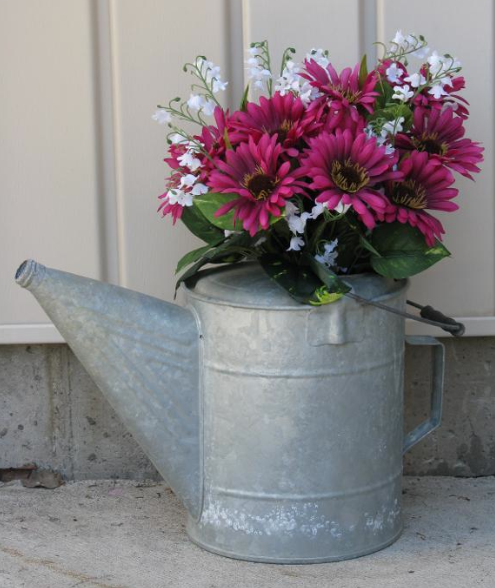 Join Katie Ketelsen in the online Bluprint class Container Gardening and learn how to build a water garden in less than 30 minutes, grow the freshest herbs right on your tabletop, and create perfect plant combinations for season-long color.
8. Make a customized beach towel.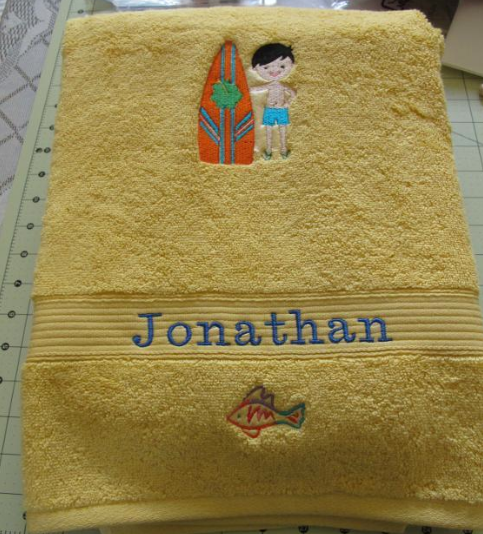 Learn how to tackle embroidery work on towels, velvet, fleece and more with instruction from Deborah Jones in Machine Embroidery with Terrycloth and More. 
9. Knit up a lacy shawl for cool summer nights.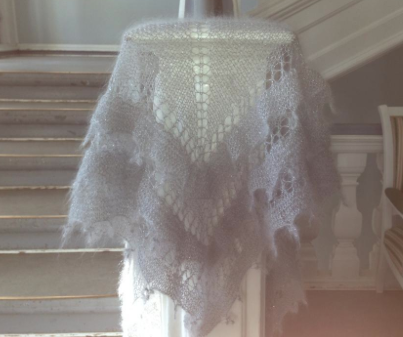 Find out how to knit a romantic wrap for an evening out on the town with Sweetheart Shawls taught by Kristin Omdahl.
10. Celebrate summer with a beach inspired cake.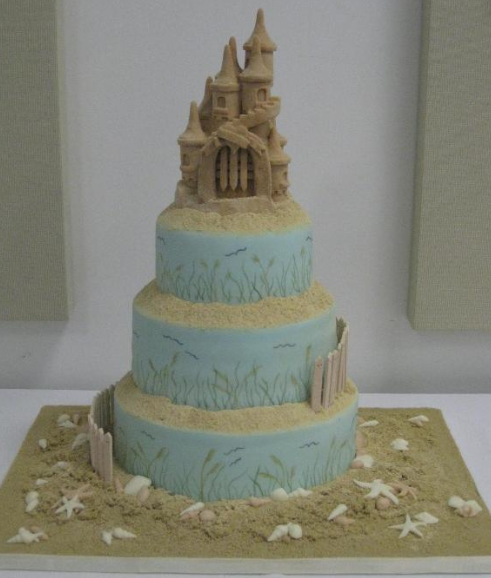 Have a beach bash with a beautiful ocean inspired cake like this one, created by Gina Simpson from fondant and modeling chocolate.
Which summer craft will you make first?