We are all familiar with the concept of cooking with wine: the tannins tenderize and add complexity to a dish. We instinctively reach for the last drags in the bottle of white to deglaze the pan that just seared meat, while the fragrant fruity and sweet dessert wines lend themselves well to dunking a bit of fresh fruit into the glass. But what about cooking with craft beer? Can it be more than a cold can reserved for consuming when there's a football game on? For me the answer is a resounding yes.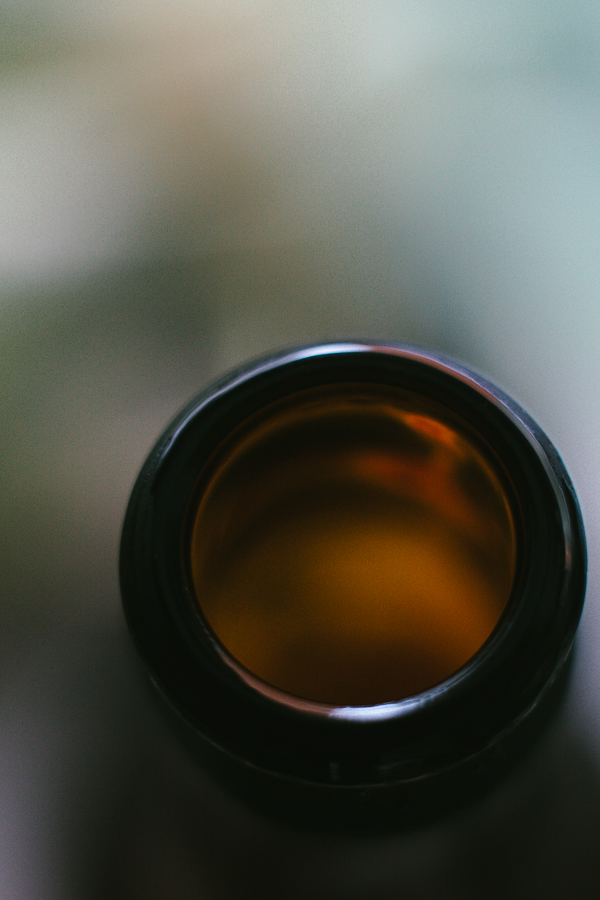 I'm quite confident these 10 ways that you can use beer in your cooking will convince you as well.
1. Braising
We are getting into braising season and what better time to experiment with using crafty beer in cooking. Such as, beer braising. With chicken or pork, I like to use a lighter wheat beer, but beef can handle a hearty stout or porter. You might enjoy this recipe for beer braised carnitas.
Learn the art of braising in Secrets of Slow Cooking: Mastering the Braise, taught by James Beard Award-winning cookbook author Molly Stevens.
2. Poaching
Before you throw those sausages on the fire, give them a warm bath in beer. This speeds up the final cooking time and also imparts more flavor to the meat.
3. Baking
Yes! You can bake with beer. A deep and robust Guinness pairs nicely with chocolate and leaves you with an intensely dark cake. Here's a chocolate Guinness cake recipe to try.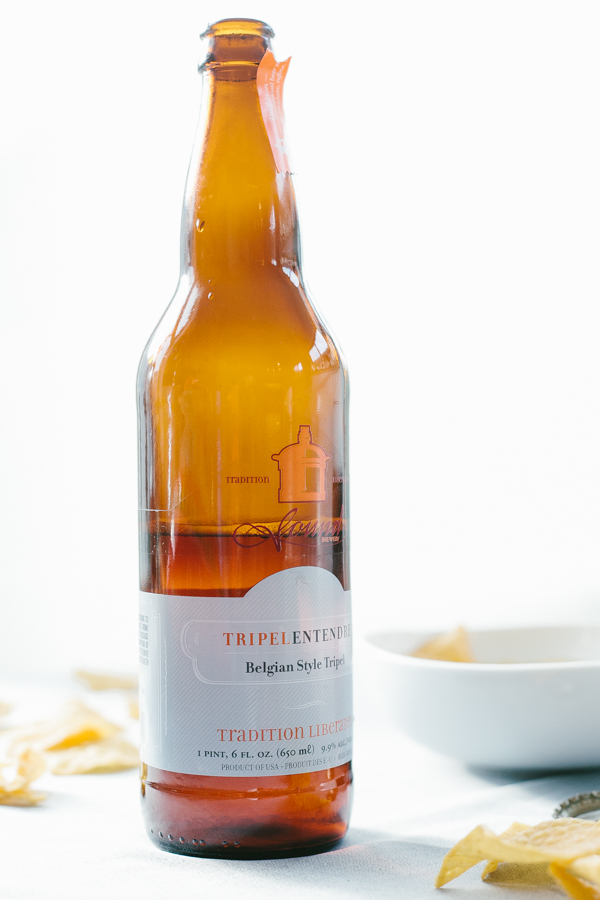 4. Glazing
Turn beer into a sweet and flavorful glaze by mixing it with sugar (you can also use honey), some finely minced shallot and mustard. Use this to glaze ham, caramelize onions or baste a chicken with it as it roasts.
Here's a delicious beer glaze recipe:
1 12-ounce bottle of beer (any will do)
1 tablespoon minced shallot
1/4 cup honey
1/2 cup brown sugar
2 tablespoons good mustard
Bring everything to a boil in a small saucepan and use as you'd like. Will keep in the refrigerator for up to 2 weeks.
5. Cheesing (otherwise known as beer fondue)
I can think of no better game-day snack then a rich and cheesy beer fondue. Here's my favorite recipe.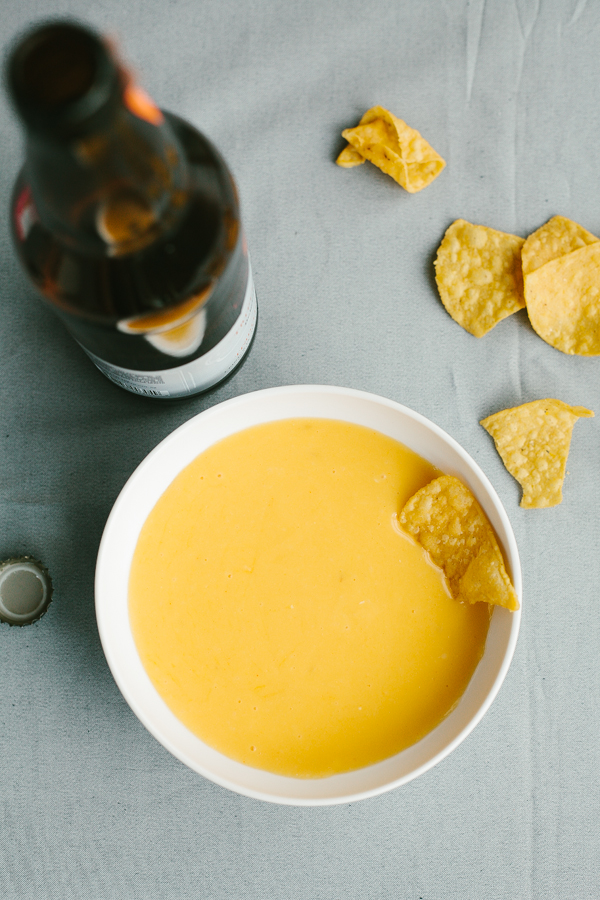 6. Dressing
Beer on salad? Works for me. I love the sound of this orange-and-ale dressing from Mark Bittman.
7. Drinking
Now, I know what you're thinking, "I already know how to drink beer." But have you had beer in cocktail? Try a shandy or a zesty michelada.
8. BBQ
You can make beer can chicken of course. And also amber ale BBQ beef. Yum!
9. Soup
Next time you are making a pot of comforting soup, try deglazing the pan with a bit of beer instead of wine. That's exactly what I did when I made a creamy batch of chanterelle chowder. The resulting flavor was floral, lightly sweet and pleasantly herbal.
10. Dessert
Beer for dessert — it's a thing. Try a deep, almost sweet chocolate stout with a scoop of vanilla ice cream or a fruity a crisp lambic with sorbet.
There's even an entire Web site devoted to beer-based desserts.I love the look of this cranberry upside-down cake that uses pumpkin ale.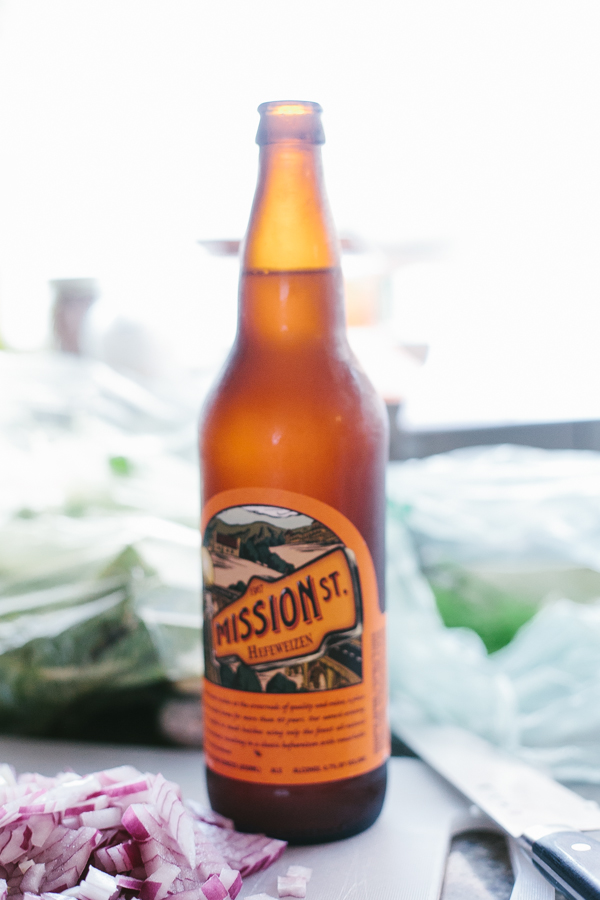 How do you use beer in your cooking?