Traditional Blocks Made Simple
Anita Grossman Solomon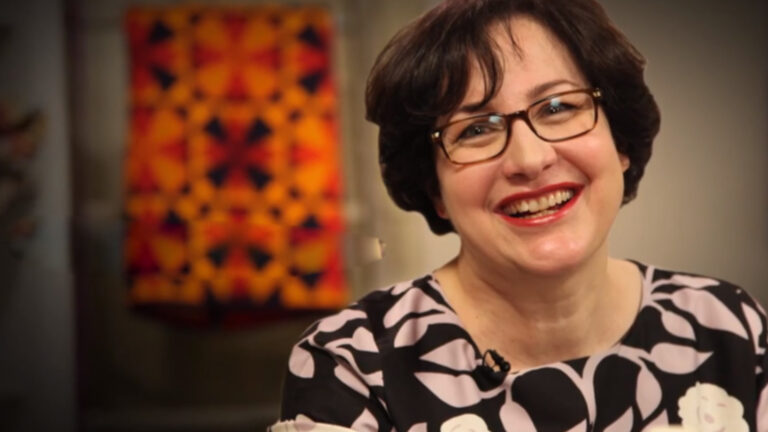 In-depth Instruction; over 225 mins
On-demand video access anytime
Bonus downloadable PDF resources
Access to class Q&A
Available for purchase: $39.99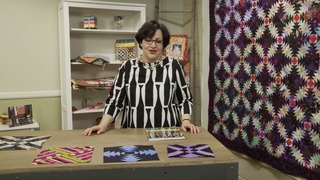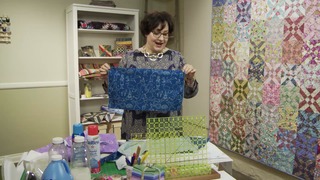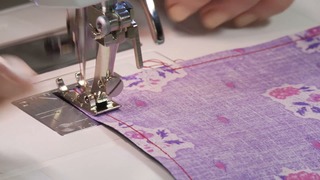 Preparing the Arrowhead Pieces
21:31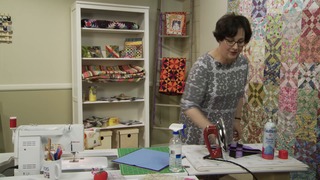 Block Construction and Options
23:26
Visualizing the Fabric
20:43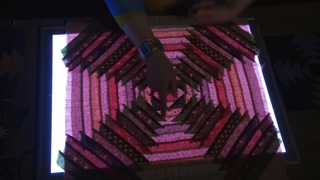 Introducing the Pineapple Block
17:19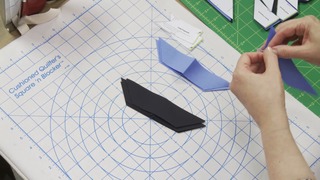 Cutting the Pineapple Block
32:56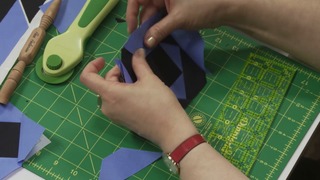 Pineapple Block Construction
52:03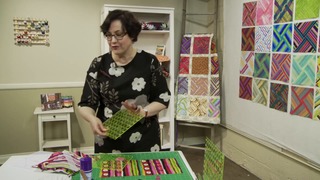 Two Additional Blocks
20:34
Over years of quilting, Anita has figured out how to let her tools do most of the persnickety work of precise measurement. Snip snip snip! She'll show you how to customize your own rulers, use paper patterns for cutting and sewing, and deploy her stack-and-stitch method of block creation. "Why didn't I think of that?" you'll wonder as you breeze through Anita's arrowhead, pineapple, square-on-point and "unbiased" blocks. Anita will also go over fabric preparation and how she chooses her fabrics and arranges the blocks for her stunning quilts.
Anita Grossman Solomon
Anita Grossman Solomon is a full-time quilter and the author of Make It Simpler: Paper Piecing, Perfect Blocks in Minutes and Rotary Cutting Revolution. She is an international guest speaker and quilting instructor, as well as the inventor of Cutting Lines™ patterns. Anita's quilts have been displayed everywhere from the ceiling of the International Quilt Festival in Houston to an enormous screen high above Times Square in New York City, and you can read more about her on her blog, at makeitsimpler.blogspot.com.

Bonus materials available after purchase
What is the "Purchase" option all about?
If I'm a paid Premium or Gold Member of Craftsy, do I need to purchase the Class to have access?
How do I know what the Class covers?
Do I have to be a Member of Craftsy to purchase a Class?
How do I "Purchase-to-Own" a Class?
How do I access/view my Class?
Is there a limit on the times I can view my Class?
Can I view a Class on my tablet device or mobile phone?
How do I get access to the Bonus Materials for the Class?
How does the Class Discussion benefit work?
Can I print out Class Bonus Materials?
Are there any system requirements to view the Class video content?
Can I get a refund if I don't like the Class?
Purchase Class
Purchase class and add to your personal library with on-demand video access.
Enjoy on-demand video access to this content anytime, anywhere for the one-time cost below.
You won't lose access, with or without an active current Membership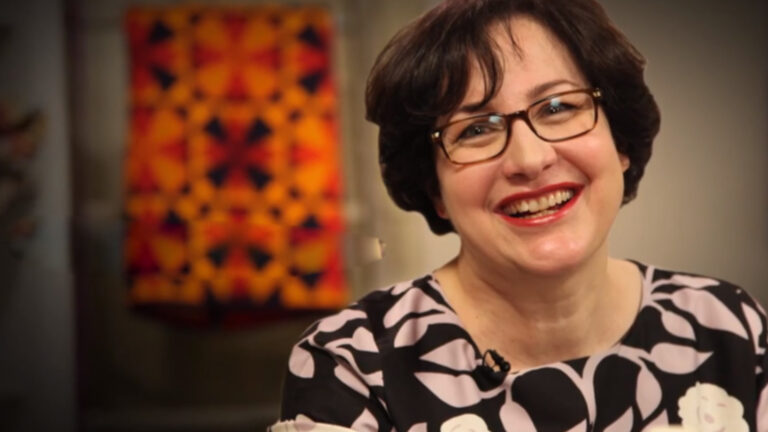 Traditional Blocks Made Simple
with Anita Grossman Solomon
Traditional Blocks Made Simple
Purchase this class for $39.99.