Hand-Stitched Collage Quilts
Laura Wasilowski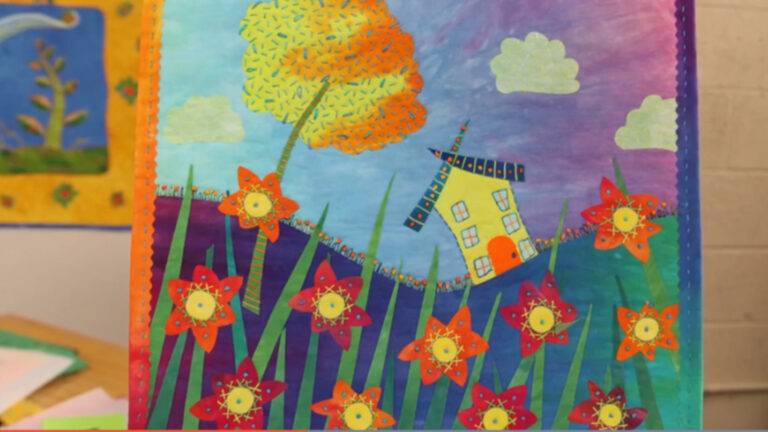 In-depth Instruction; over 182 mins
On-demand video access anytime
Bonus downloadable PDF resources
Access to class Q&A
Available for purchase: $39.99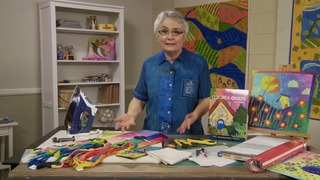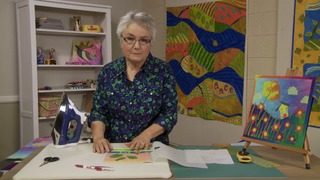 House in the Valley
22:07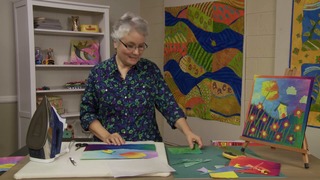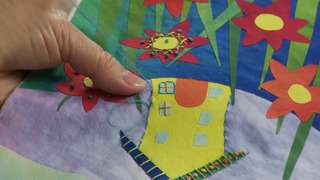 Batting & Stitching
20:31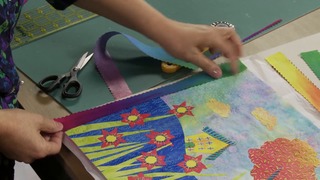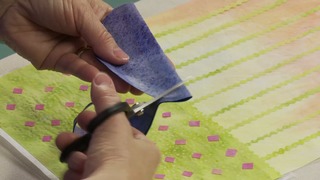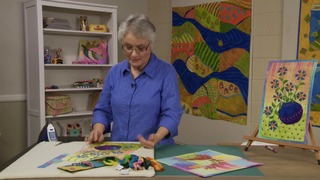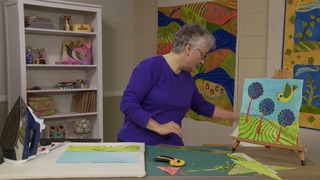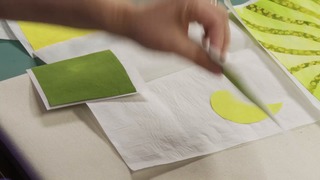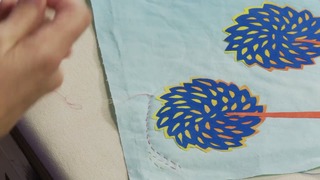 Finishing Bird on the Wing
18:54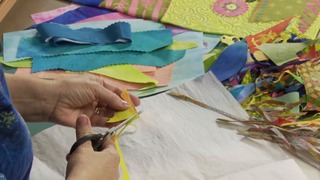 Improvising with Scraps
12:21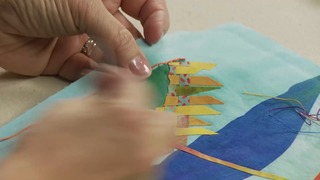 Laura shares whimsical designs for three small, single-block quilts that you can create along with her. You'll add fusible web to your fabrics and learn how to protect your tools and work surfaces. Cutting out free-form appliqué shapes and composing your artwork are a breeze — your creativity and improvisation are encouraged! Then it's time to add details and texture with a wealth of hand-embroidery stitches, from lazy daisies to French knots. Laura will show how to make more than a dozen stitches, and help you finish your quilt with batting, a colorful border and options for hanging. Bonus: Laura's e-book "Fanciful Stitches, Colorful Quilts" (a $14.99 value) is included free!
Laura Wasilowski
Laura Wasilowski teaches quilting and fabric art workshops around the United States, and her quilts have been exhibited internationally. She is the author of several books, including Fanciful Stitches, Colorful Quilts, and has appeared on HGTV's Simply Quilts. Laura is also the owner of ArtFabrik, an online shop for hand-dyed fabric and thread.

Bonus materials available after purchase
What is the "Purchase" option all about?
If I'm a paid Premium or Gold Member of Craftsy, do I need to purchase the Class to have access?
How do I know what the Class covers?
Do I have to be a Member of Craftsy to purchase a Class?
How do I "Purchase-to-Own" a Class?
How do I access/view my Class?
Is there a limit on the times I can view my Class?
Can I view a Class on my tablet device or mobile phone?
How do I get access to the Bonus Materials for the Class?
How does the Class Discussion benefit work?
Can I print out Class Bonus Materials?
Are there any system requirements to view the Class video content?
Can I get a refund if I don't like the Class?
Purchase Class
Purchase class and add to your personal library with on-demand video access.
Enjoy on-demand video access to this content anytime, anywhere for the one-time cost below.
You won't lose access, with or without an active current Membership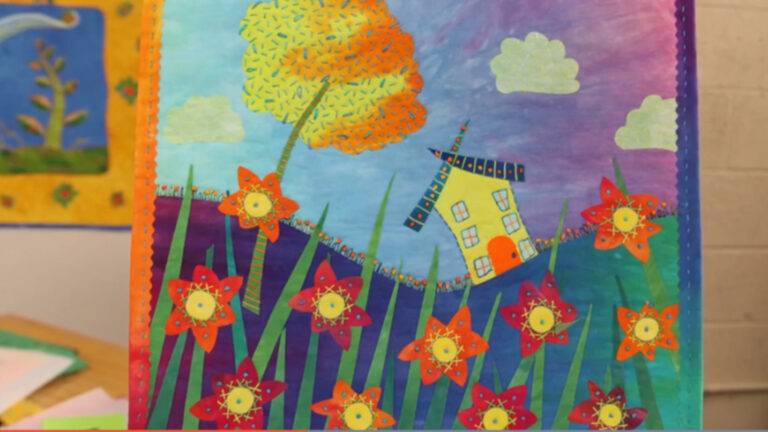 Hand-Stitched Collage Quilts
with Laura Wasilowski
Hand-Stitched Collage Quilts
Purchase this class for $39.99.