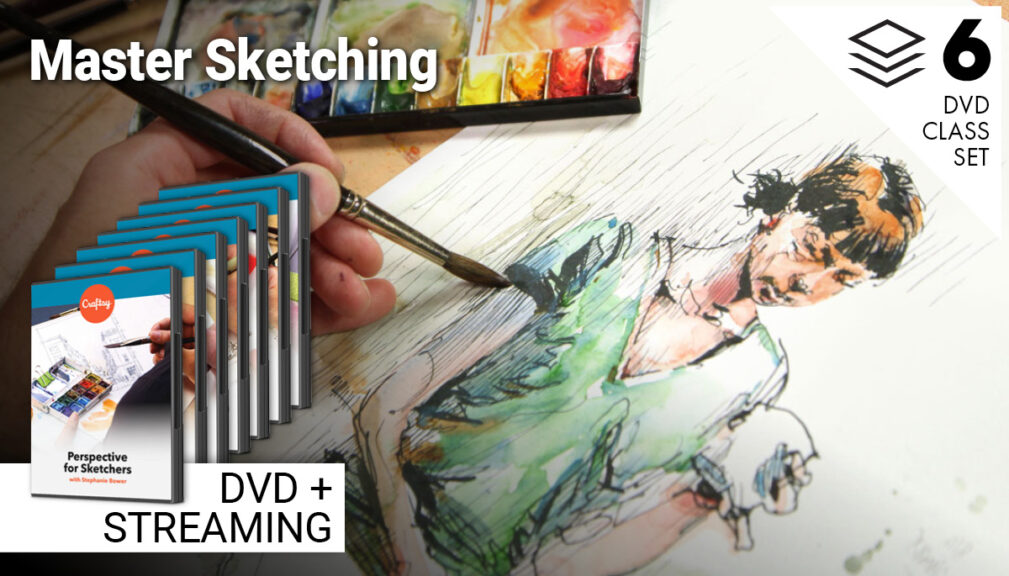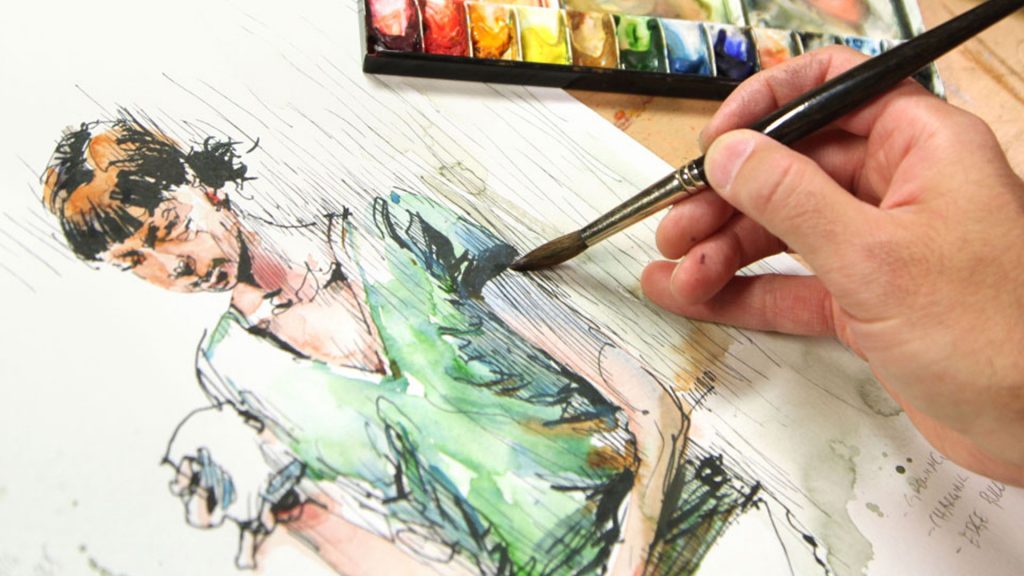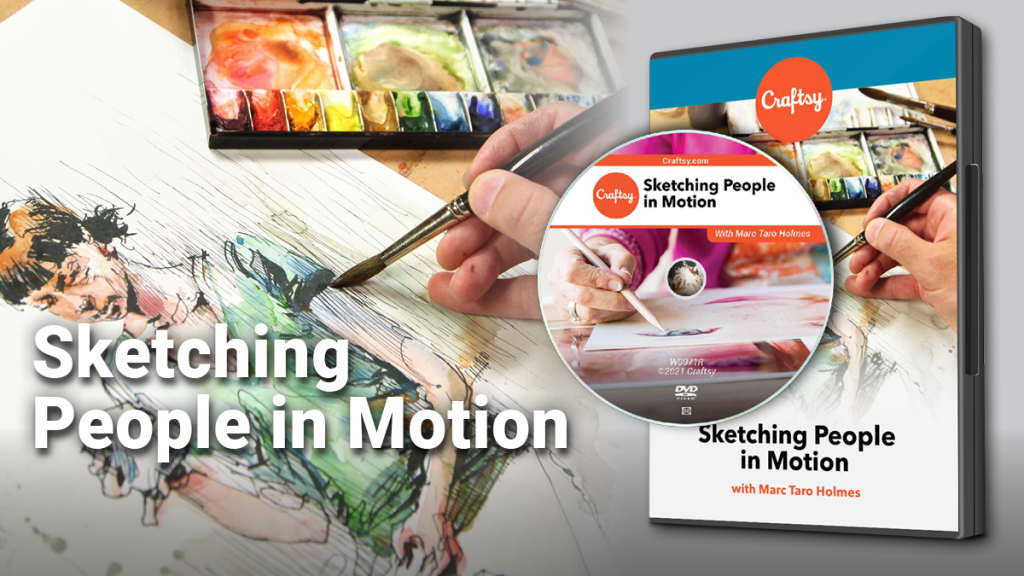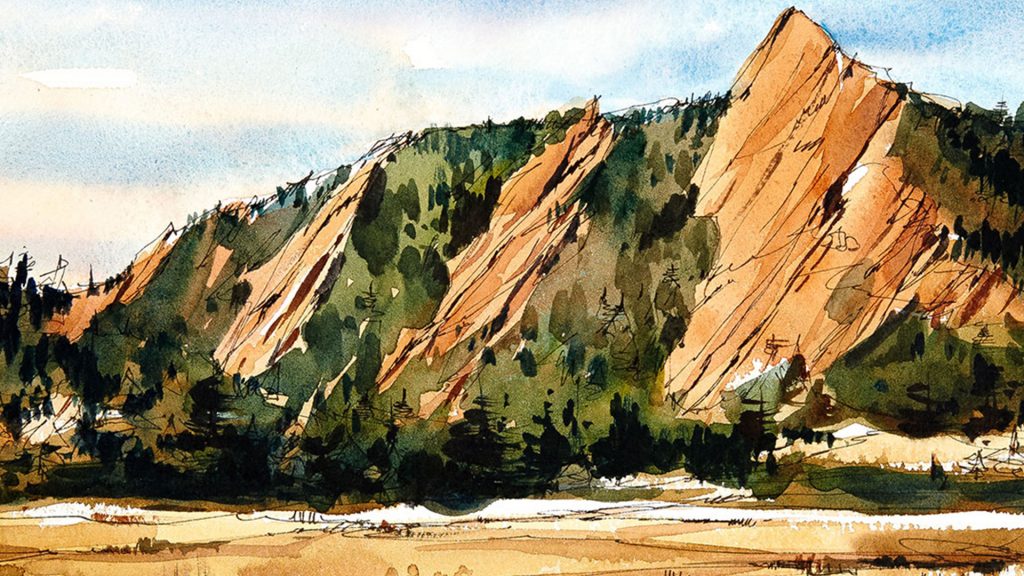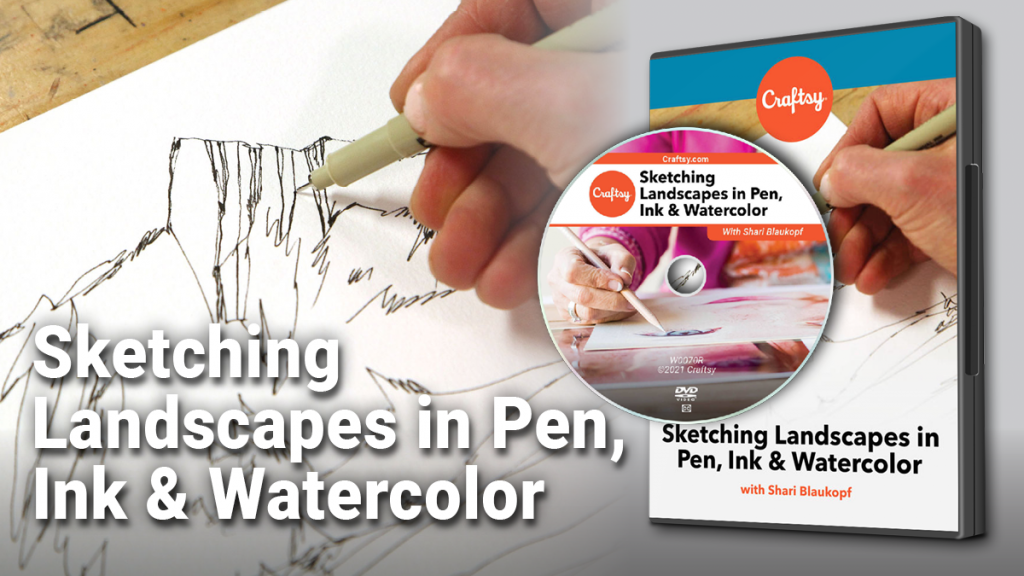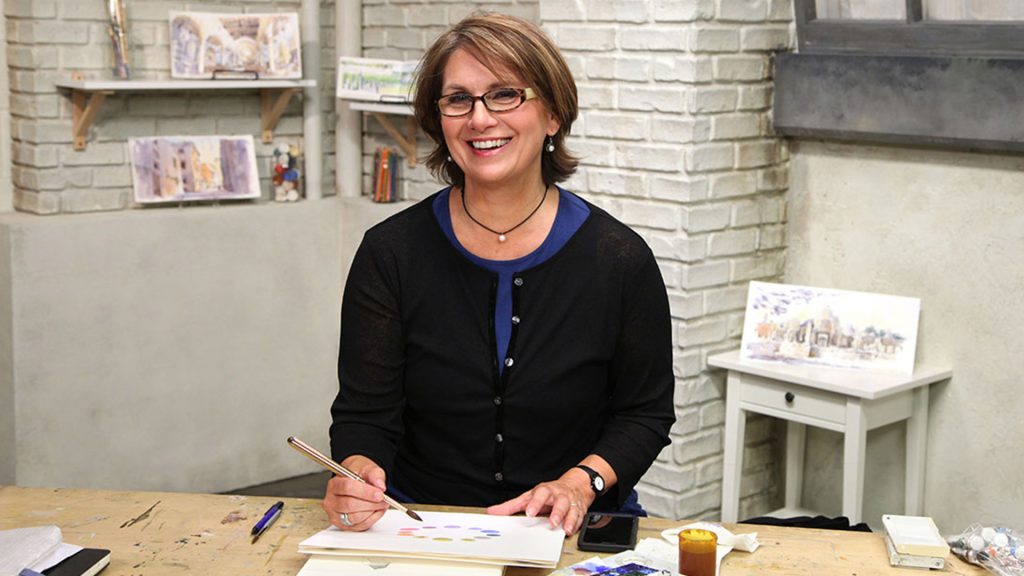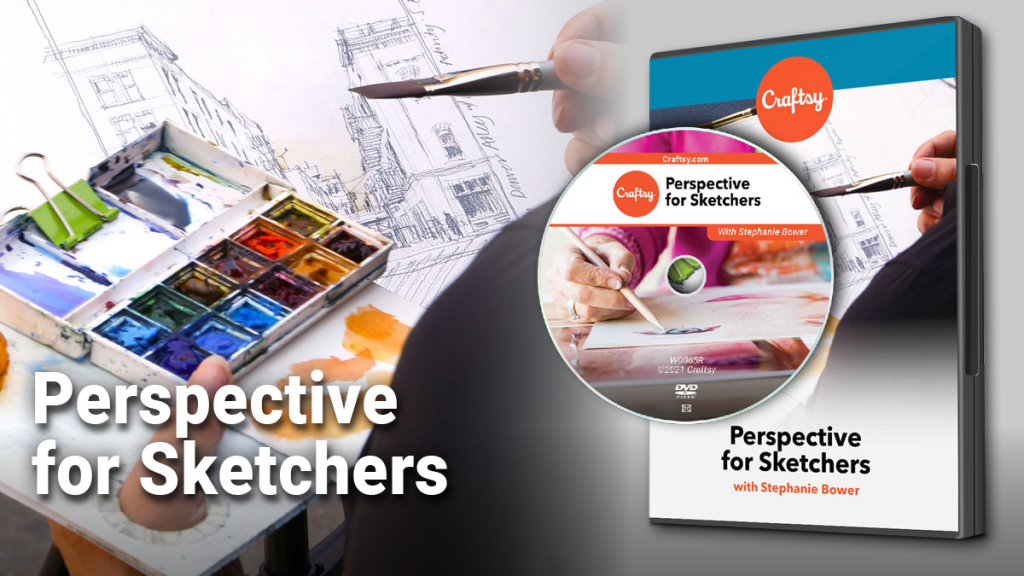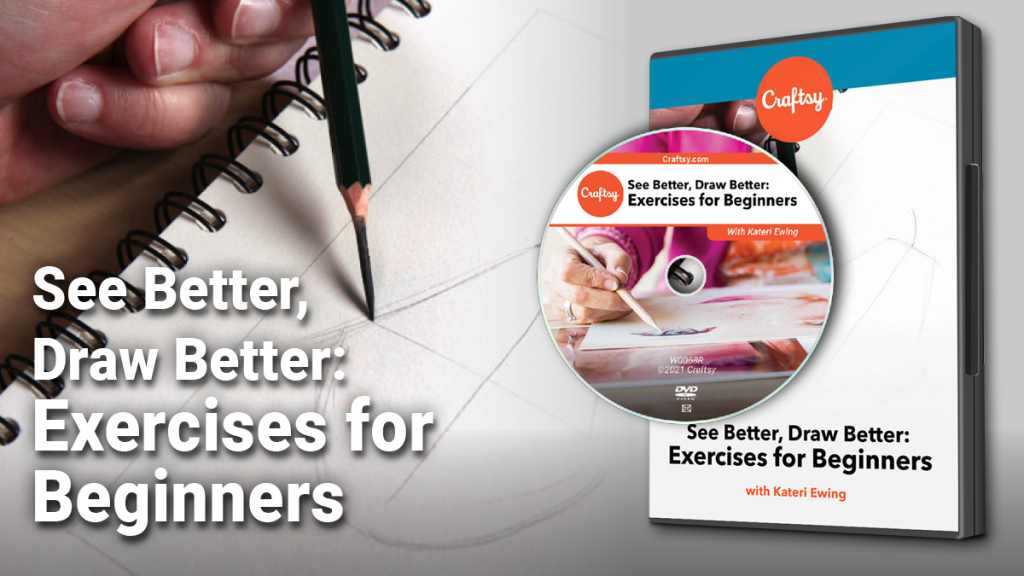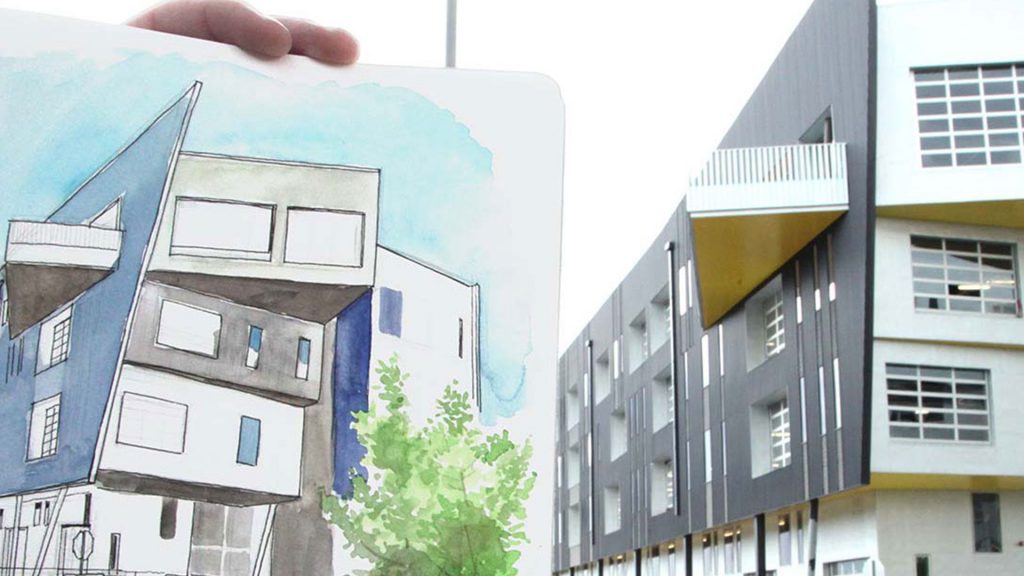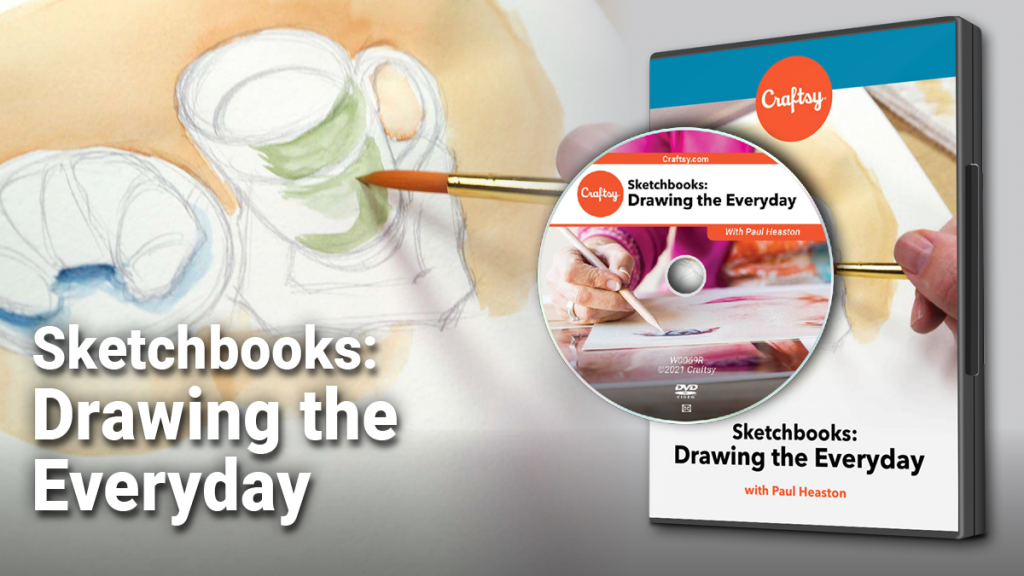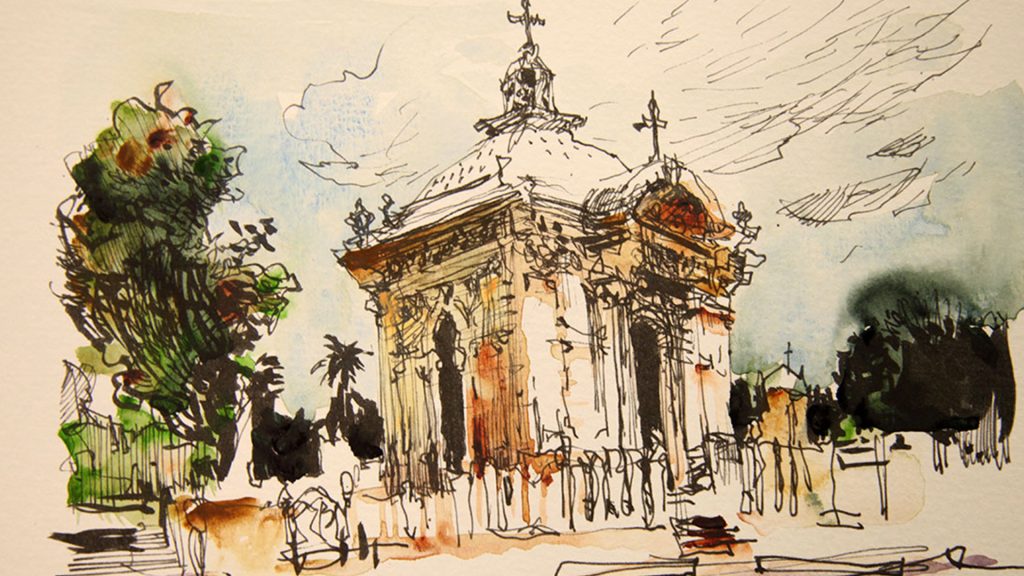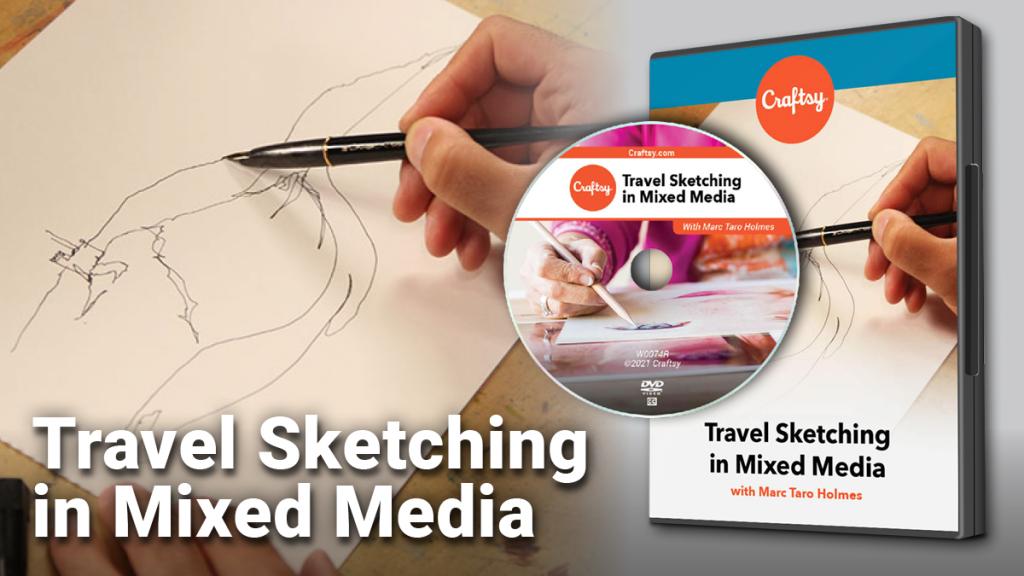 Master Sketching 6-Class Set (DVD + Streaming)
$269.99
At a Glance:
Includes 6 Streaming Classes + 6 DVDs
Save with bundled price
Bonus downloadable materials available after purchase
Total Runtime: 15h 22m
W0338Q
Description
Get your sketchbook ready, and delve into the art of sketching with this in-depth 7-class set! Our expert instructors will teach you everything you need to know to help you sketch your world. From capturing people with gesture drawings to sketching moving subjects effortlessly and adding details to define your subjects — this set will cover everything you need to know. Learn how to create dynamic movement with hatching and build silhouettes with swift strokes. Then, discover masterful techniques for sketching captivating landscapes from your unique point of view, practice the fundamentals of perspective, and gain valuable tips for sketching while traveling. Sharpen your pencils and get ready to take your sketches to the next level!
For a more detailed summary of each class included in this set, see the "Classes Included" tab below.
NOTE: After purchase, all streaming classes within this set will be made available in your Craftsy account. You will be able to enjoy your purchased classes within your library anytime without losing access. The DVDs will be shipped to you.
Classes Included
Sketching People in Motion (2h 28m)

Join illustrator Marc Taro Holmes and find out how to draw people in motion. Gain the skills to use pencil, ink and watercolor with confidence for results that will astound everyone around. To begin, you'll create a gesture drawing, and learn to sketch moving subjects quickly and freely. Up next, add detail with ink as you define the basic shapes of your subject, refine your image and loosely sketch in shadows. Then, create movement with hatching and get tips for building silhouettes with swift strokes. After that, bring your sketch to life as you apply a watercolor wash, reinforce shadow shapes and lay down rich color and detail for a fascinating finish. Plus, use fun watercolor techniques to capture fast-moving subjects. And finally, explore fundamentals for infusing storytelling into your visual narrative.
Sketching Landscapes in Pen, Ink & Watercolor (2h 55m)
Capture breathtaking landscape scenes with skill and ease! Learn how to sketch landscapes in the field or from a reference with step-by-step guidance from artist and teacher Shari Blaukopf. Start with how to select the right supplies, find the focus of your sketch, and orient your composition. Next, learn to paint the sky in all its gorgeous glory using wet-on-wet paint application, mark-making techniques, and tips for creating perspective. Begin to bring your landscape features to life by breaking down the scene into manageable shapes. Once your shapes are sketched, you'll learn to add textures and details that will make your scenes jump off the page. Then, Shari will help you build value to bring greater depth and interest to your sketch. You'll even take a peek inside Shari's sketchbooks and get tips for capturing the same subject in a variety of fresh and illuminating ways.
Perspective for Sketchers (2h 11m)
Easily sketch urban spaces and building interiors in perspective with lifetime access to online video lessons from urban sketcher and renowned instructor Stephanie Bower. Start by expanding your knowledge of foundational perspective sketching concepts. Build on these basics as Stephanie shows you how to simplify a building's facade so that it's easy to draw in detail. Gain confidence capturing different points of view as you learn how to draw from aerial, eye-level and worm's-eye vantage points. Ready to make complex scenes simple to sketch? Find out how using three easy steps. Move on to using watercolors to recreate the light, shade and shadow of your scene. Then, put your new skills to use sketching everything from interior spaces to bustling outdoor scenes.
See Better, Draw Better: Exercises for Beginners (2h 15m)
Great drawing means making your hands and eyes work in harmony. Luckily, the one and only Kateri Ewing is here to help you bring the two together! Join her for a series of thoughtfully planned exercises that will have you drawing better in no time.
Sketchbooks: Drawing the Everyday (2h 44m)
Become a better artist with a portable, versatile companion – your sketchbook! Artist Paul Heaston shares an inspiring range of ways to use pencil, ink, and watercolor in your own on-the-go "studio". Explore the world of sketching for beginners as you learn to accurately depict subject matter in dimensional space. Discover an array of texture-building ink techniques, and find out how to use this bold, impactful medium to express light and shadow. Infuse your work with color and character with Paul's pro tips for painting smooth watercolor washes, and then combine what you've learned with valuable lessons on creating eye-catching compositions. Whether you want to depict people, architecture or nature, you'll gain the confidence and creative skills to fill up your sketchbook with artful, evocative work!
Travel Sketching in Mixed Media (2h 49m)
Learn urban sketching techniques for pen, ink and watercolor with guidance from pro artist Marc Taro Holmes. In your first lesson, find out how to create a quick single-line sketch of your surroundings before adding darks to create contrast and dimension. Switch to a brush pen as Marc teaches you how to draw like a painter by working with tone and shape instead of in line. Next, get tips for using your sketchbook to tell a compelling visual story. Take your travel sketching skills even further as Marc teaches you three strategies for making perspective sketches painless. Then, build watercolor skills for capturing shapes, making your focal points pop and bringing spectacular detail to your work. You'll even learn layering and finishing techniques for completing sophisticated watercolors.
Your Instructors
Marc Taro Holmes
Marc Taro Holmes is a sketchbook artist and plein-air painter who works in ink, watercolor and oils. Since 2009, he's been a correspondent for the international website of reportage artists, urbansketchers.org. He's the author of The Urban Sketcher: Techniques for Seeing and Drawing on Location, published by North Light Books. Marc also enjoyed a 15-year career as an art director and concept artist in the video game industry, working for studios such as Microsoft, Electronic Arts and Disney.
Shari Blaukopf
Shari Blaukopf is a graphic design teacher, illustrator and the co-founder of the Urban Sketchers Montreal regional blog. Shari has a BFA from Concordia University with a specialization in graphic design, but her true love has always been watercolor painting. Her watercolor paintings can be found in corporate, government and private collections in both Canada and the United States. Shari is passionate about sharing her love and knowledge watercolors, and she's taught many watercolor workshops in the United States and Europe.
Stephanie Bower
Stephanie Bower is an architectural illustrator, a teacher, a watercolorist and a correspondent for the blog Urban Sketchers. After working as a licensed architect in New York City, Stephanie gravitated toward a career in architectural illustration and concept design. She has taught architectural sketching at Parsons School of Design, the University of Washington and Cornish College of the Arts.
Kateri Ewing
For watercolorist Kateri Ewing, painting is all about capturing the awe she feels for the natural world. In preparation for painting, Kateri regularly walks and photographs the woods, meadows and waterways in two of her favorite places near her home in western New York state: Wyoming County and Knox Farm State Park. Kateri's passion for painting and drawing is infused in her teaching, and sharing her techniques with students of all ages is her favorite thing about being an artist. Kateri's original watercolors are currently represented by Meibohm Fine Arts.
Paul Heaston
Paul Heaston received his MFA in painting from Montana State University. He's also a correspondent for Urbansketchers.org, an internationally recognized website that showcases visual journalism. You can find some of Paul's work on his sketch blog, Three Letter Word for Art. Paul has been teaching college-level drawing and painting since 2005.
Bonus Materials
Each class in this set comes with a helpful downloadable PDF that will add to the fun and success of each class. In total, you will gain access to 6 PDFs containing 18 pages of content, which you can view online anytime or print out to reference.
Bonus materials available after purchase
Sketching People in Motion - Supply List & Assignments
Bonus materials available after purchase
Sketching Landscapes in Pen, Ink & Watercolor - Supplies
Bonus materials available after purchase
Perspective for Sketchers - Supplies and Resources
Bonus materials available after purchase
See Better Draw Better: Supplies and Reference Images
Bonus materials available after purchase
Sketchbooks: Drawing the Everyday - Supplies & Resources
Bonus materials available after purchase
Travel Sketching in Mixed Media - Supplies