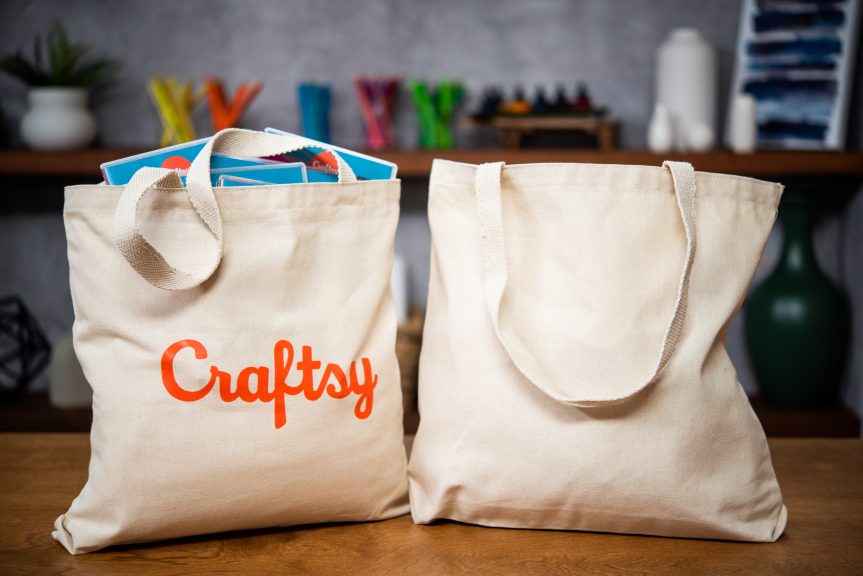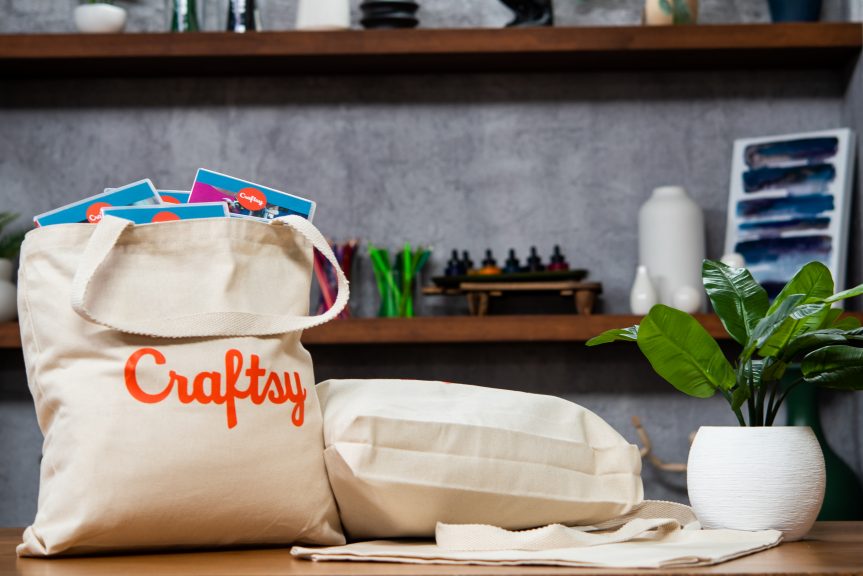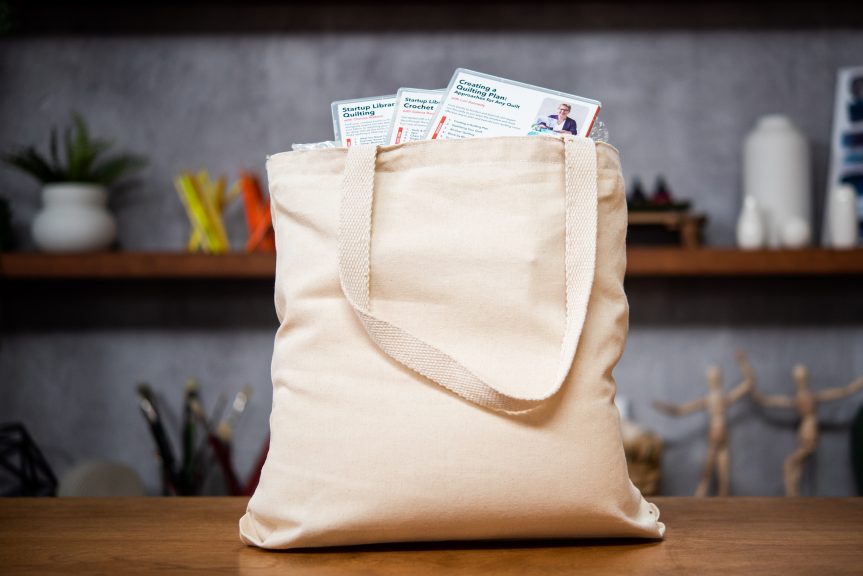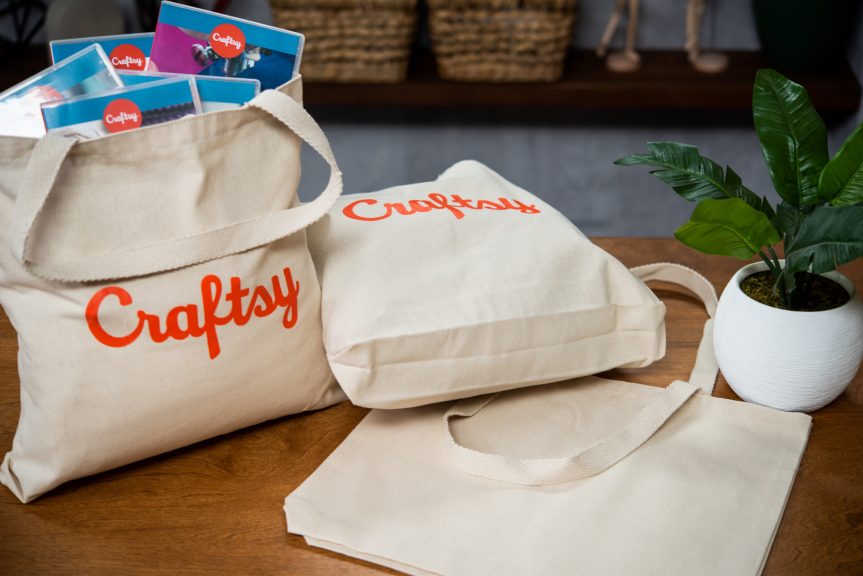 Merchandise
Cotton Tote Bag
$14.99
At a Glance:
Size: 14 1/2" diameter x  16 1/2"
7oz Natural Cotton
Features a one side imprint
W0003J
Description
From yarn, to paintbrushes, from notions, to threads carry all your making supplies with you in this soft tote bag. Featuring a bottom gusset for extra storage room, you'll be able to fit the whole 9 yards in this bag, quite literally! If you rather, take this stylish tote with you to the grocery store or the local farmers market & reduce your plastic bag use.