Have you ever been working with or wanted to work with leather cord for jewelry but wondered how to finish the ends? Usual finishing techniques are usually not applicable and the result can be clunky.
Here is a quick way to make a closure that will not only give you more freedom in your designs, but also a more finished and professional look.
Follow along and make your own wire and leather jewelry!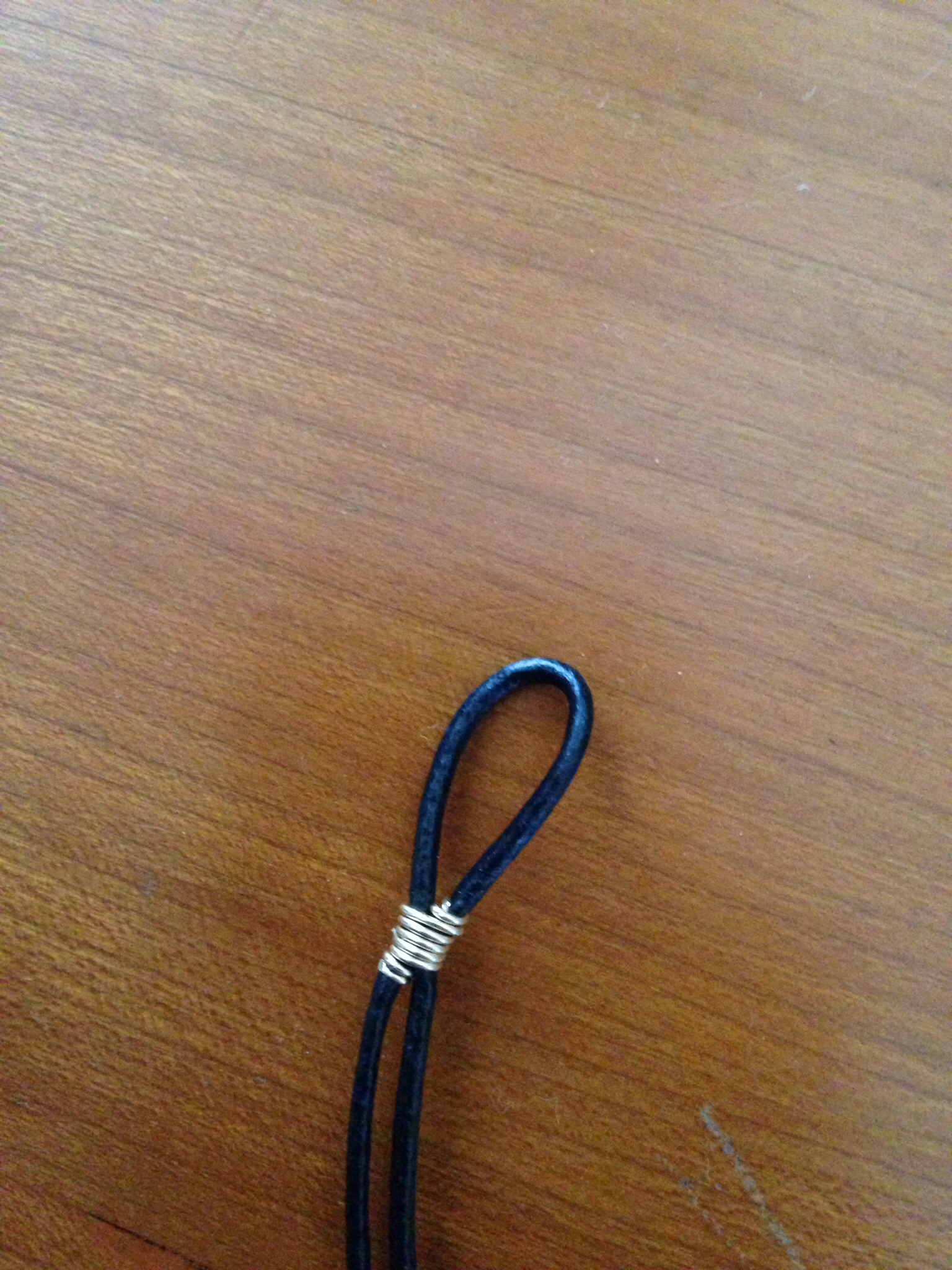 This can be used many ways, but in this instance we'll be making a leather bracelet.
Materials:
Leather or vegan leather cord
24- or 26-gauge wire
Wire cutters
Flat nosed pliers
Step 1:
First things first. We want to decide how long to cut our piece of leather. The average size for a bracelet is 7.5 inches and since we'll want to have a little extra room. Since the piece will be folded in half and we'll knot one side, I'm going to cut mine at about 17 inches. Take into account the overall size you'd like to make for yourself though and plan on at least a few extra inches.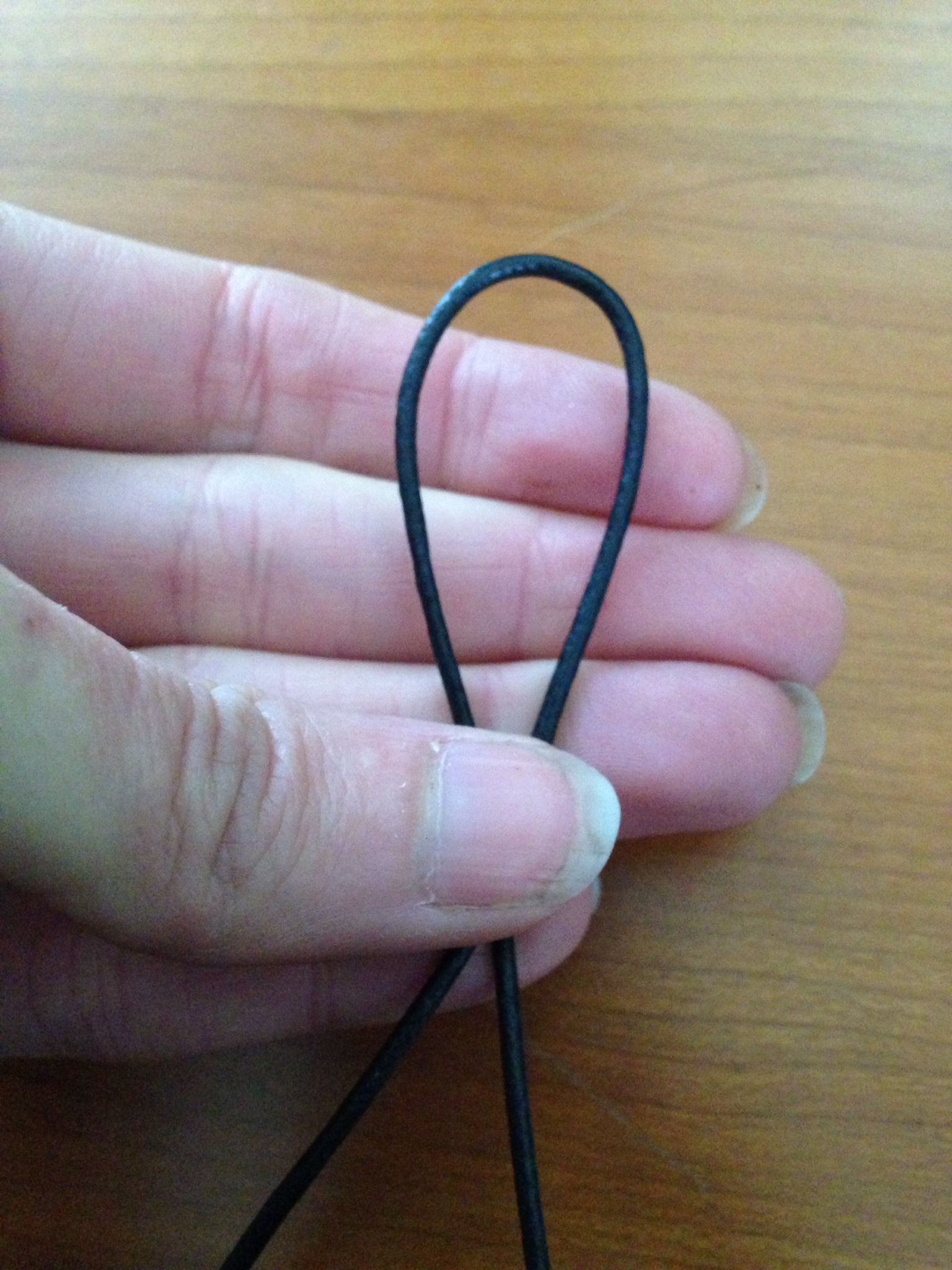 Step 2:
Fold your cord in half and begin by wrapping your wire a few times around one side of the cord. Make sure to pull that tight with your pliers so that the wire squeezes as tightly as possible to your leather. Trim the excess of the end you just wrapped and flatten with your pliers so it stays secure.
 Step 3:
Wrap the remainder of the wire around both pieces of leather until you like the look or your leather is secure. Usually five to seven times is sufficient.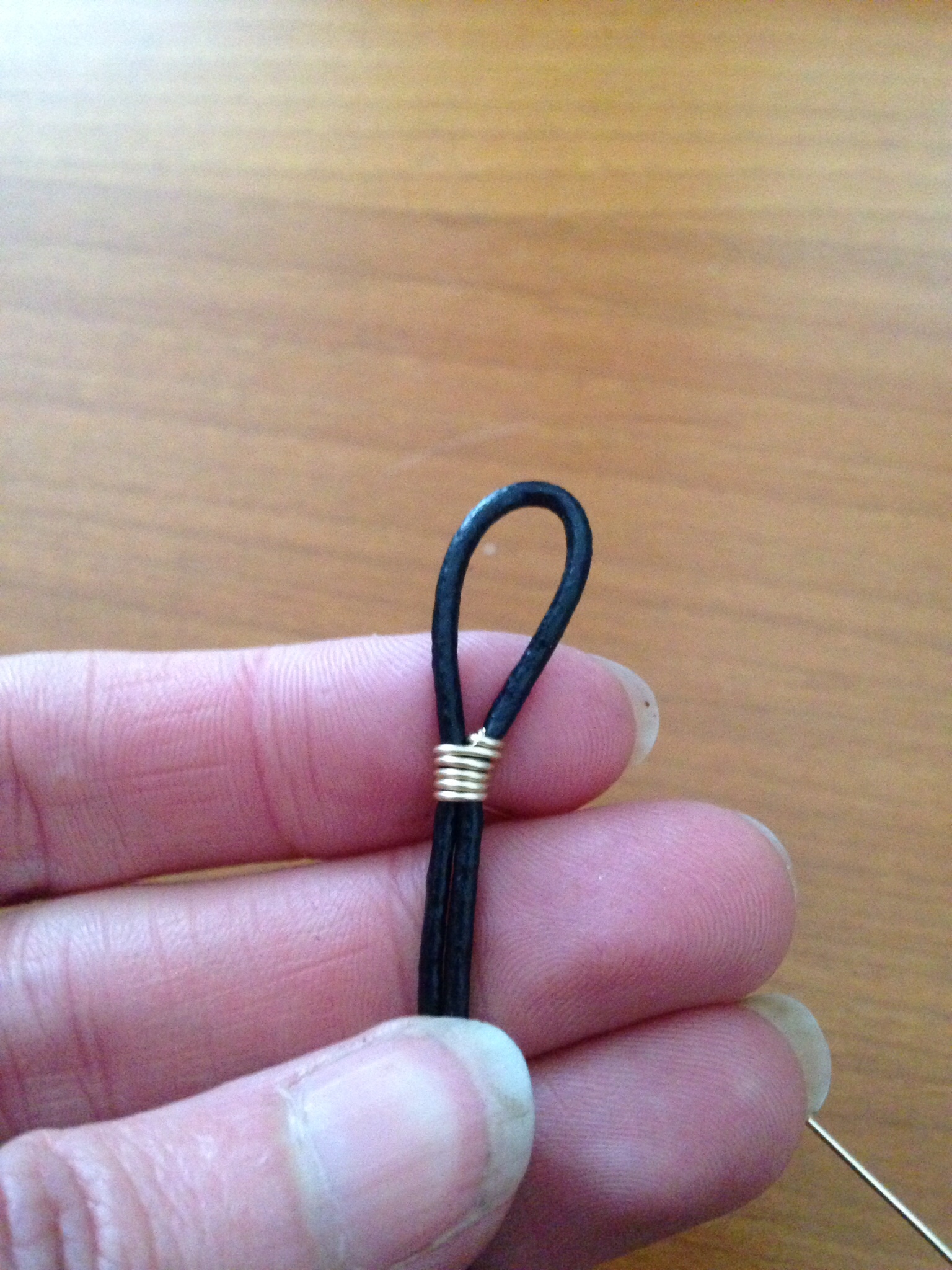 Step 4:
Locate the opposite leather cord from the one you began with and, while pulling taut on the wire, wrap two more times so that the ending is on the opposite side of the beginning. Of course, if you prefer your aesthetic to be different, take this time to get creative.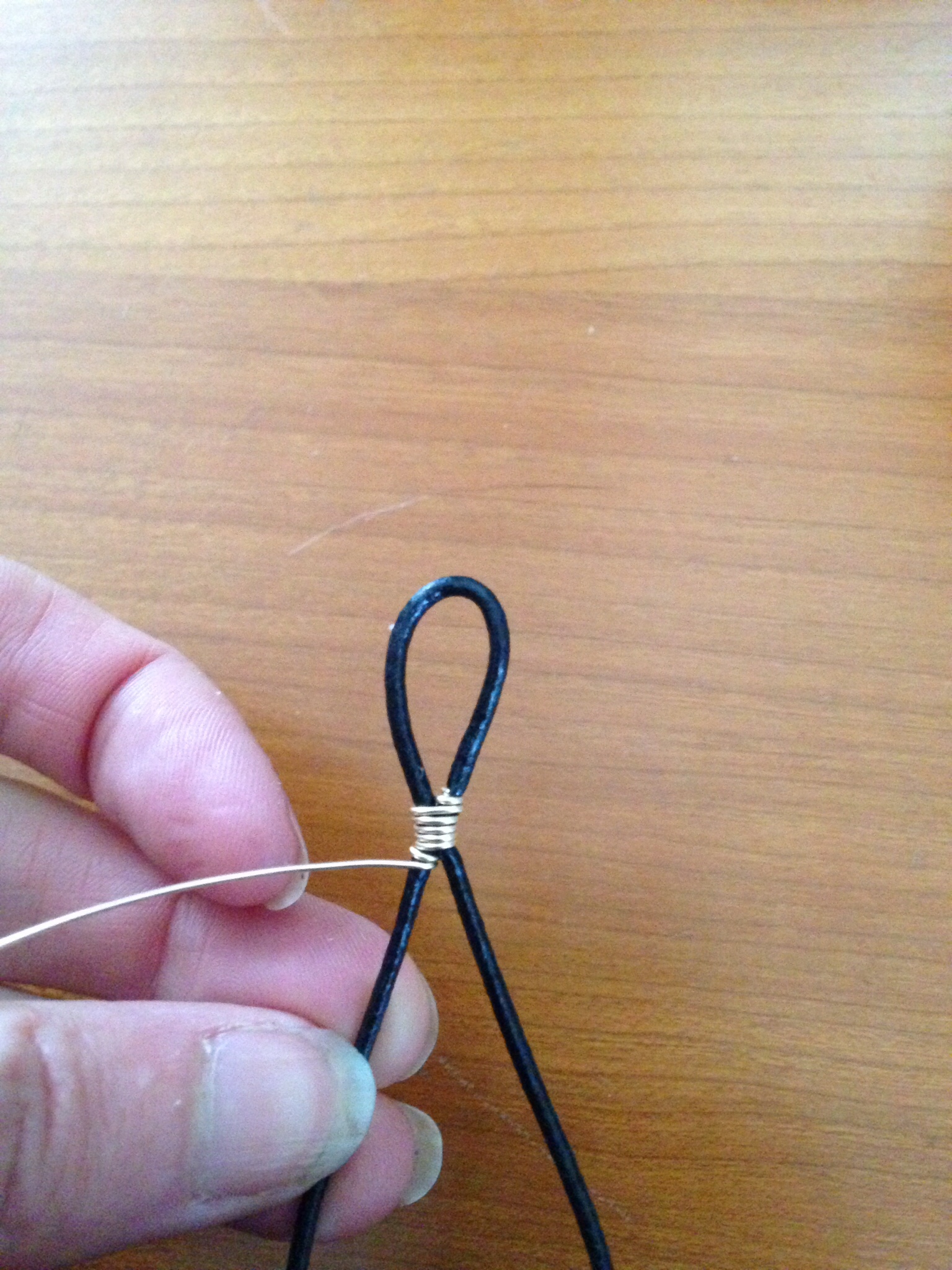 Step 5:
Trim the end and flatten with your pliers.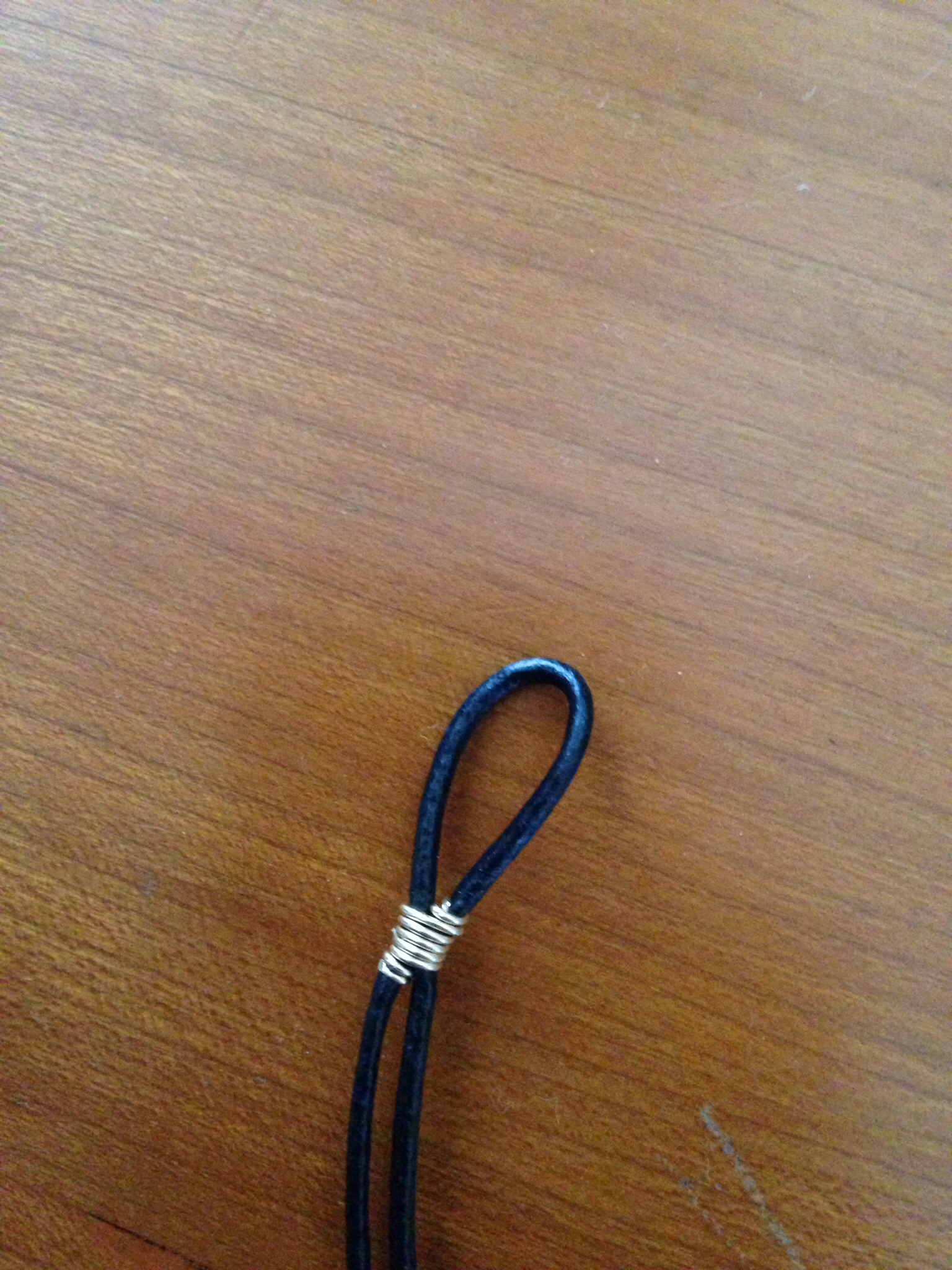 You've now created a loop that can be used as a hole for a button closure on the opposite end. Or, You can attach a clasp and connector and close your piece in a more traditional way.
This same skill can be used to decorate your cord. Just make sure that you press the ends of the wire down into the leather so they don't poke out and scratch yourself or anyone else!