Back from summer vacation and ready to get your fall knitting on? Like over 200 million people in the United States, you may have visited one or more of the country's 58 national parks this summer.
Whether you had elk sightings in Yellowstone, spotted flamingos in the Everglades or marveled at honeycreeper birds in Hawaii Volcanoes National Park, why not let your fondness for wildlife (and for wildlife conservation) inspire your next knitting project? This roundup of wildlife-inspired knitting patterns makes it easy and fun to add a few new species to your fall and winter wardrobe.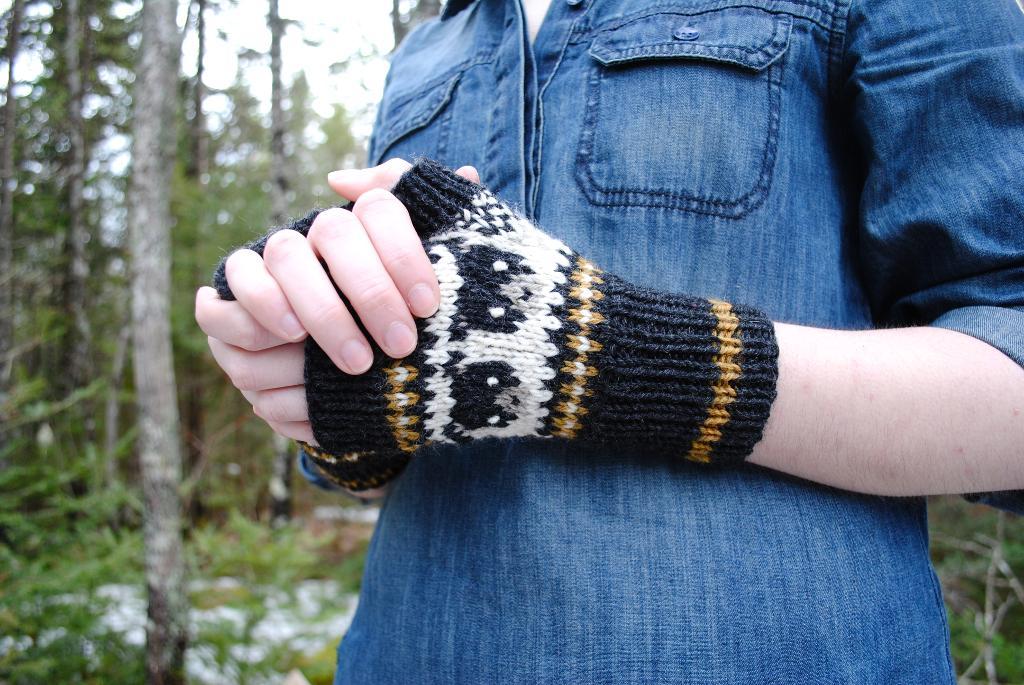 Photo via Craftsy member Fiona Alice
1. Black Bears Mittens
According to Defenders of Wildlife, the American black bear is the smallest of the three bear species found in North America. Black bears have short, non-retractable claws that give them an excellent tree-climbing ability. The Black Bears Mitten pattern by Craftsy designer Fiona Alice lets you practice stranded colorwork as you whip up a pair of these fetching beauties in no time. These mittens are fingerless, so best worn during the fall, before hibernation season.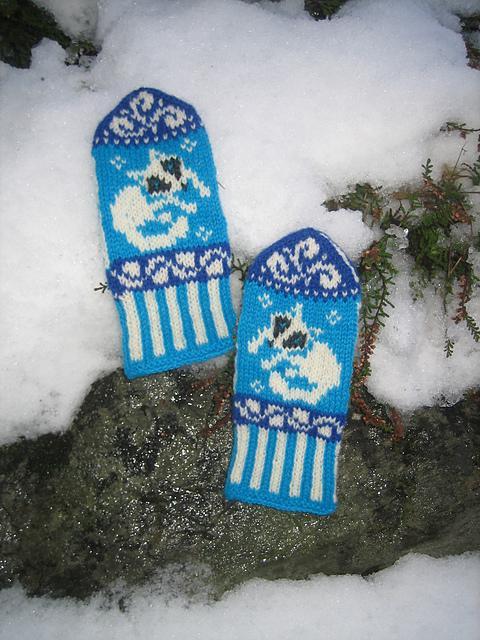 Photo via Craftsy member Kulabra Designs
2. Arctic Fox Mittens
To withstand frigid temperatures, savvy arctic foxes have evolved to have thick fur not just on their bodies but also on their paws. This allows them to conserve heat while walking on ice and snow. The Arctic Fox Mittens by Kulabra Designs pay tribute to these beautiful creatures in a style that will keep your own paws adequately warm.
A class like Stranded Colorwork: Basics & Beyond helps beginner and intermediate knitters feel more confident when it comes to tackling knitting with more than one color.
Photo via Craftsy member Knitting Fever
3. #31 Sheep
No list of animal-inspired knitting patterns is complete without a certain woolly creature. Wild sheep are most often found in mountainous habitats. Huddling together for warmth in cold or rainy weather, wild sheep have particularly keen sight and hearing senses. The charming sheep from a collection of Noro yarn patterns come in lovely color palettes, supplied by the yarn known for its sophisticated variegated color stories.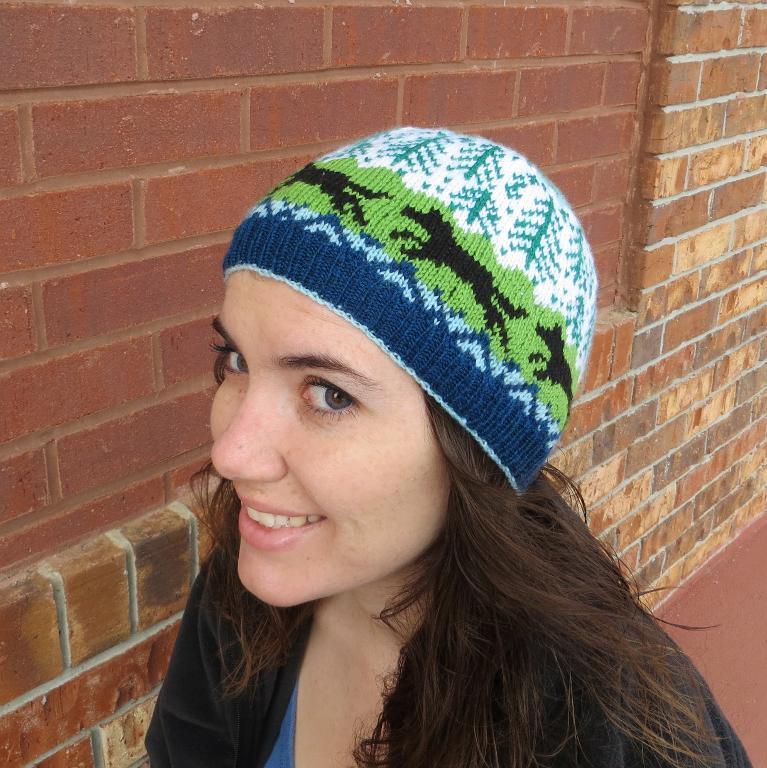 Photo via Craftsy member Day Dreams
3. The Wolf in the Wild Beanie
The Wolf in the Wild Beanie and its folk-inspired wolf motif may have more to do with fairy tale renditions than with the wild gray wolves roaming the Rockies and Southwestern U.S., but the wolves on this vibrant beanie also travel in packs.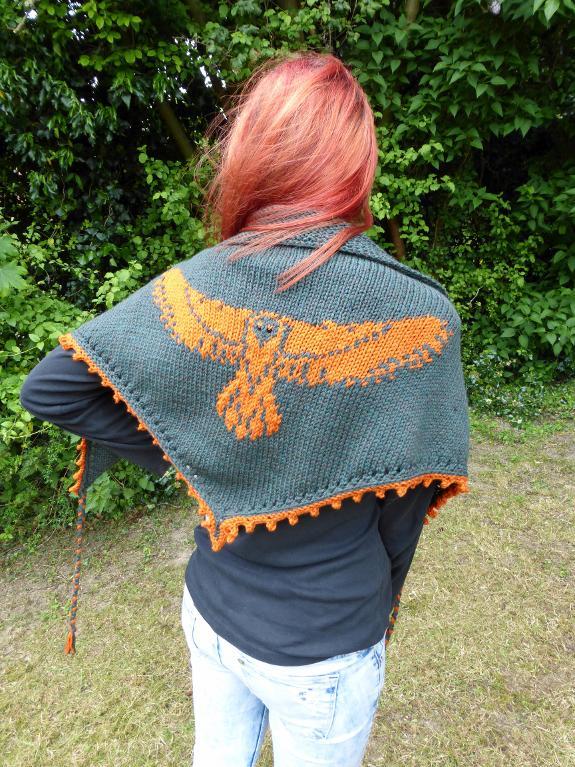 Photo via Craftsy member Sylvia Leake
4. Eagle Shawlette
An eagle's spectacular wingspan lends itself perfectly to a triangular shawl like Sleake Knits' Eagle Shawlette. This pattern lets you practice some intarsia magic while working mainly in stockinette. Appealing in a combination of turquoise and rust, as pictured, a shawl like this would also be quite dramatic in black and white. If you are feeling a little apprehensive about being bold with your color choices, check out Franklin Habit's A Practical Approach to Color for Knitters class.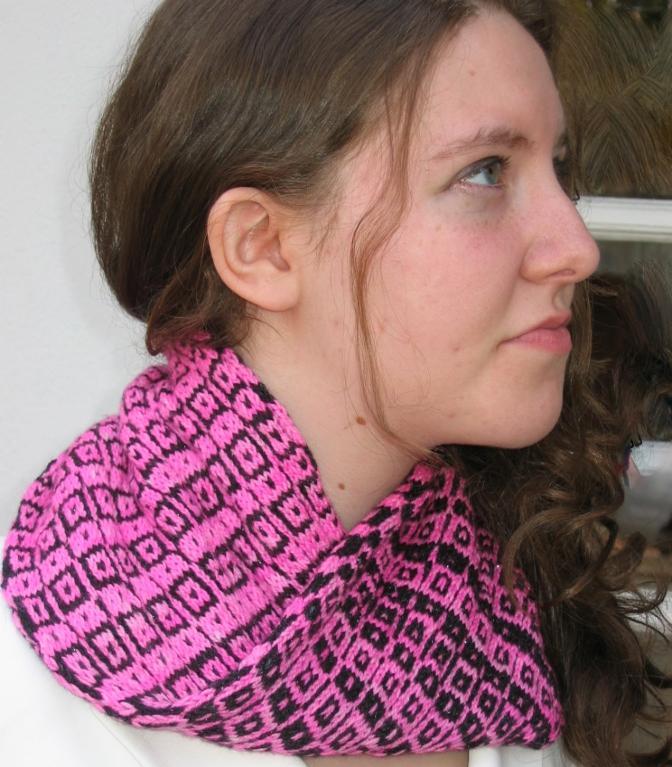 Photo via Craftsy member Patchworks by D.
5. Pink Cheetah
Searching for a less literal interpretation of wildlife-inspired knitwear? With no tails, ears, paws or other critter likenesses in sight, the Pink Cheetah cowl scarf takes a cheetah's characteristic spots and abstracts them into a cool geometric pattern. Calling for just two skeins (200 g total) of yarn, you could very well work up this cowl almost at cheetah speed.
Did you know that September 4 was National Wildlife Day? What wildlife-inspired knitting project will you cast on next?