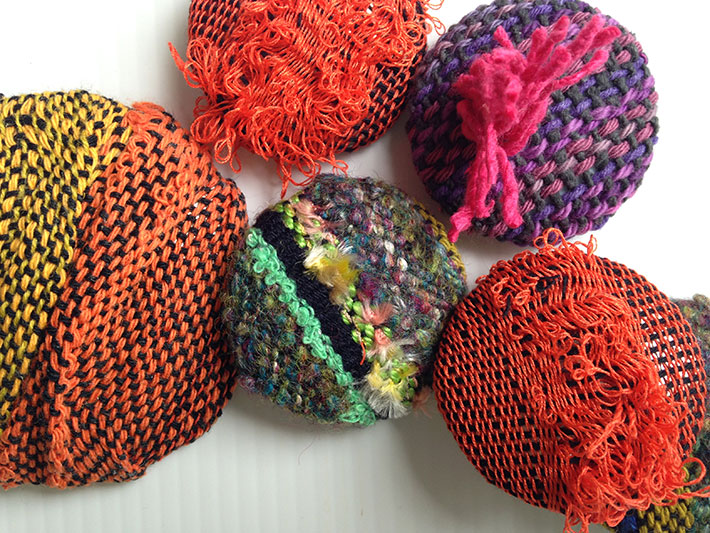 Buttons are a great way to use scraps of precious handwoven fabric. Custom buttons can match, compliment or add a touch of "wow" to garments. But, they can also provide a platform for much more — think wild buttons.
Wild buttons are a great project to show off your wilder self! Keep reading learn how to design some wild woven buttons using your loom.
Wild buttons: How they're made —
Fabric covered buttons are usually made with a button kit. They are easy and quick to make and you just follow the instructions in the kit. The kit contains a pattern circle to cut your fabric to fit the button blank which is usually a domed circle in metal or plastic. You can even cover larger shanked buttons which you already have.
Coming up with your own button designs —
Buttons are normally used as closures for garments or purses. But, what if we disconnected from that purpose and tried something new? Don't worry about flatness or getting through a buttonhole. How about just adding them for embellishment?
When you don't have to worry about the button fitting through the slot of a buttonhole, you open up so many more creative possibilities. Size, style, texture… with no constraints, you can really go wild!
Buttons can be a dedicated weaving project in themselves. The hard-button base can provide a showcase for your wilder self.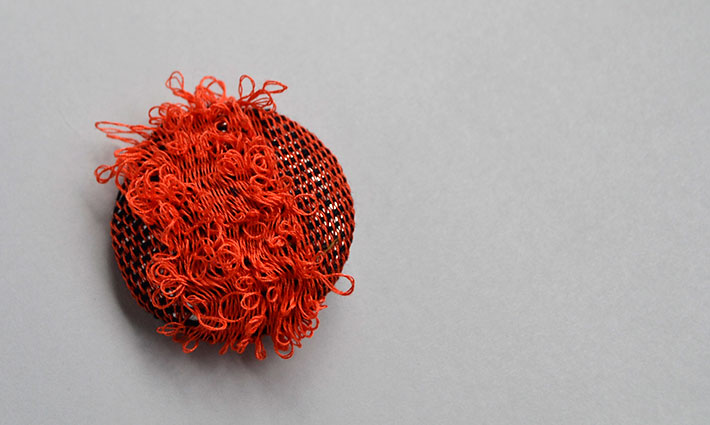 Make them bumpy, darted, pointy, fat or fiber-y. Design wild woven areas on the loom. Using the loom allows a centralized fiber-y intensity to fit on each and every button. Several button designs will fit across a general scarf width on the loom.
Rethinking the circle
Does the button circle pattern have to be a circle? Try elongating the circle shape to allow a tucked gather on the button. Follow the tips outlined in the image below. Then, after covering the button blank in tacky glue, you simply squish and fold the excess fabric directly onto the button…
How to add handwoven fabric to a button blank: