Because it can be hard to find the perfect greeting card—one that puts into words exactly what you are feeling—why not make your own? Homemade cards are something I adore creating, but sometime I need a little inspiration before I get started. Here we'll explore creative card making inspiration that I hope will jump-start your creativity when it comes to your next cards for birthdays to anniversaries and beyond.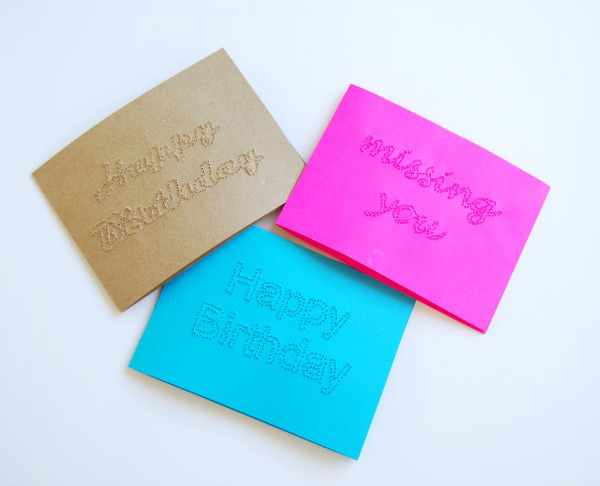 Photo via The Proper Pinwheel
Pinhole cards
Get inspired by these DIY Pinhole Cards. All this tutorial requires is a stencil (or freehand if you would like), and a darling sewing needle for paper sticking. Pin and punch your way to gorgeous type. You'll have a masterpiece in a matter or minutes that is sure to give that birthday wow you are looking for.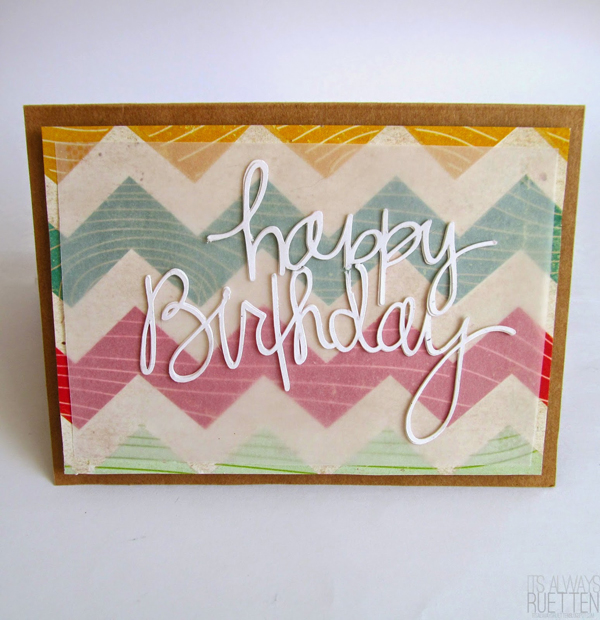 Photo via Its Always Ruetten
Repurposed scrapbook paper
This next card inspiration takes artistry to a whole new level. This tutorial walks you through creating a DIY Birthday Card by using a few pieces of leftover scrapbook paper (or any pretty card stock will work). They're very easy to make! The tutorial also includes a link to purchase this beautiful font cut file to complete your card in style.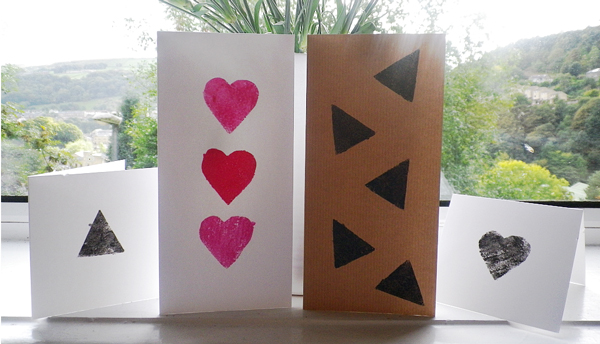 Photo via Mathilde heart Manech
Stamped greeting cards
Have a blast creating these amazing DIY Geometric Shaped Cards with your closest friends or family. The card making process gets even more creative by using nail polish as the paint. Love it! It is a perfect Saturday afternoon paper crafts project. Make a stash to keep for special occasions or craft up some this weekend to give out as "just because" cards.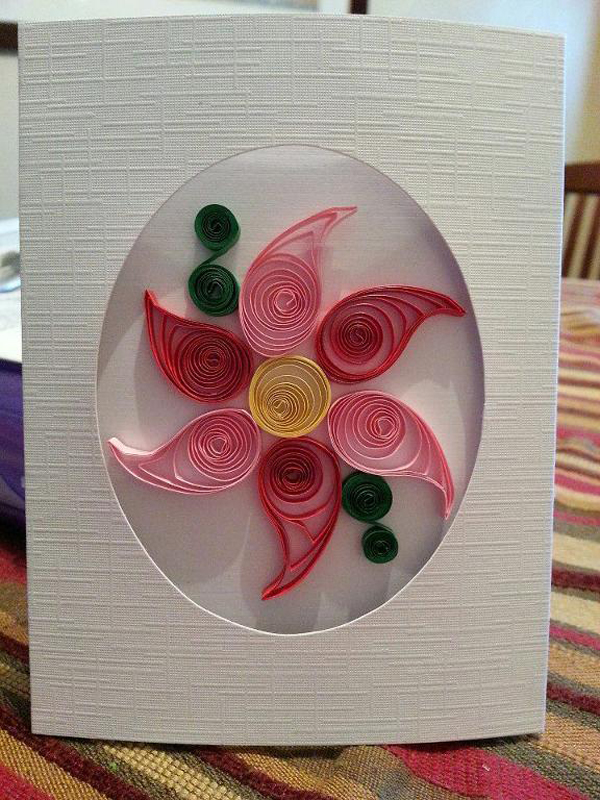 Photo via Bluprint member Kristyn Milthaler
Quilled greeting card
Use Bluprint member Kristyn Milthaler's Flower Greeting Card as card making inspiration to make your own using quilling papers! The cards are a great way to wish someone a happy spring. Include a few flower seed packets for garden well wishes and make it a simple card to give for a friend's special day.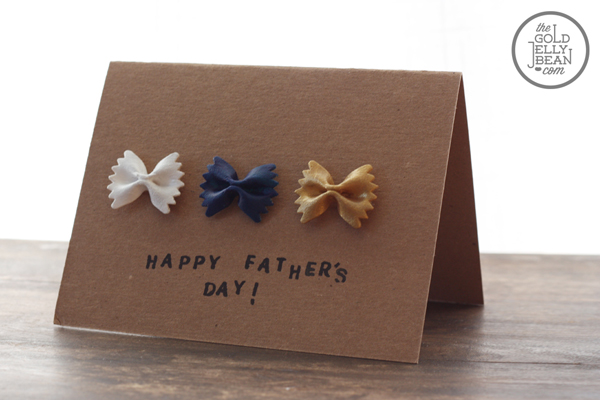 Photo via The Gold Jelly Bean
Repurposed pasta
Get inspired by even your food with this Bowtie Pasta Greeting Card! Painted bow-tie pasta, and paper is all you need to create simple and adorable card art. Since bows are trending these days, you can practically put them on anything (and I do). This is great for the last-minute card that will seriously cost very little (less than $1 a card if you have bow-tie pasta lying around in your pantry). I am dying to have a play date and let the kids run wild making these sweet sentiments for mom or dad this year.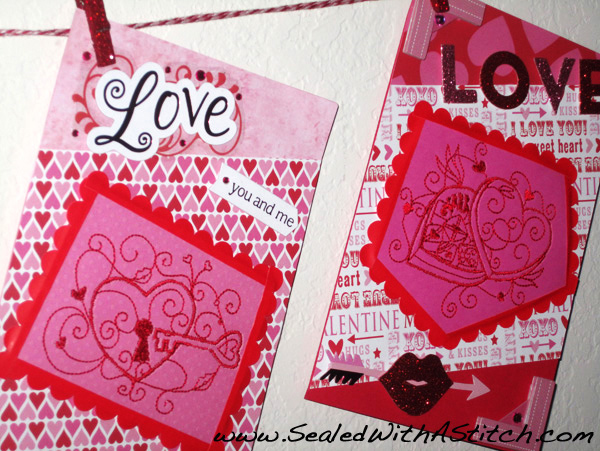 Photo via Bluprint instructor Sue O'Very
Embroidered cards
This card requires a little embroidery skill as you take on this adorable card created in the hoop. The free tutorial will provide you with step-by-step instructions (pictures included!) on how to re-create this for your next Valentine day, or switch out color schemes and you can create the card for weddings, anniversaries or any special occasion.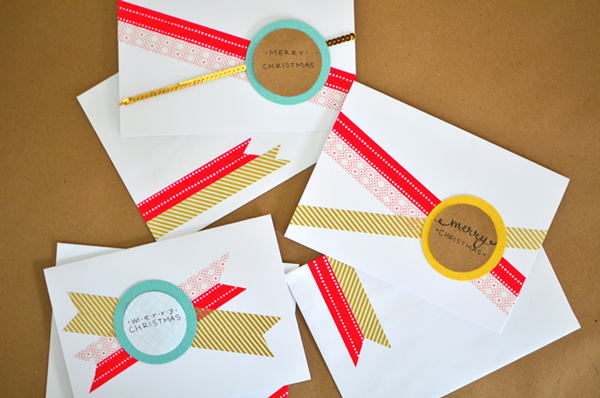 Photo via The Sweet Beast Blog
Last minute greeting cards
Ever in a hurry and totally forget to grab the card for the party you were supposed to be at 20 minutes ago? This Last Minute Greeting Card will allow you to whip up something thoughtful and creative in a flash. I love how in this tutorial Emily says, "There's nothing you can't do with craft paper, a circle punch, sequins, and washi tape." I couldn't agree more!
Where do you find card making inspiration?