How do you replenish your sewing stash? Both online shops and traditional retailers are mainstays for where to buy fabric — but you don't need to limit your choices when it comes to buying fabrics, tools and even equipment for your sewing.
Expand your sewing shopping with these non-traditional places to buy fabric!
You can find fantastic treasures including fabrics, patterns, sewing tools and even equipment in unexpected places if you are persistent (and sometimes just lucky)!
1. Garage and estate sales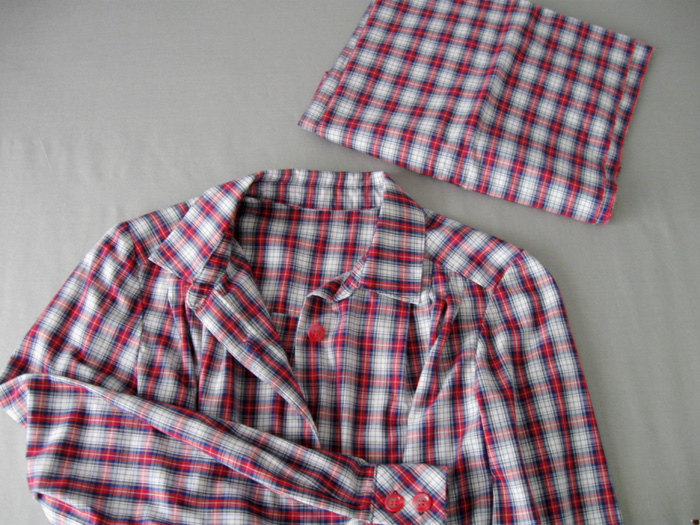 Photo via SunnyGal Studio
There's no doubt that someone else's trash could be your treasure! I sewed the shirt pictured above using a lovely, soft vintage cotton purchased at a garage sale for a couple of dollars — with more fabric to spare! I've also purchased are huge bolts of muslin, vintage sewing books, presser feet for the machine and all kinds of useful measuring tools.
While you can just stumble upon garage and yard sales, you can also plan ahead by searching online. Head to your local Craigslist and search under the garage sales listing. You can even do a keyword search for terms like "sewing," "fabric," "patterns" — whatever you are looking for.
Estate sales are great resources, too — often the whole contents of a house is being sold, which might include a sewing room filled with goodies. Many estate sale companies have mailing lists or their site with detailed descriptions of what will be offered at a particular estate. Search out these companies in your area and sign up for updates.
2. Sewing guilds and groups
The American Sewing Guild (known as ASG) is a national organization with chapters all over the U.S. Local chapters meet monthly and often have stash sales that serve as fundraisers for their local and charitable activities. Other countries have similar organizations.
Another place to find a local group is on meetup.com. Search for sewing in your local area — some areas have multiple groups to choose from. If you don't find a group in your area consider starting a group of your own. You might be surprised at the number of fellow stitchers are just waiting to step away from the sewing machine for some camaraderie and a fabric swap.
3. Fabric swaps
Several groups I belong to have pattern and fabric swaps throughout the year. It's a fun way to spend time with other people sharing your interest. Plus, you can find some great goodies at the swap while cleaning out your own stash! Even if you're not in a group, consider starting a swap between friends or classmates.
4. Put the word out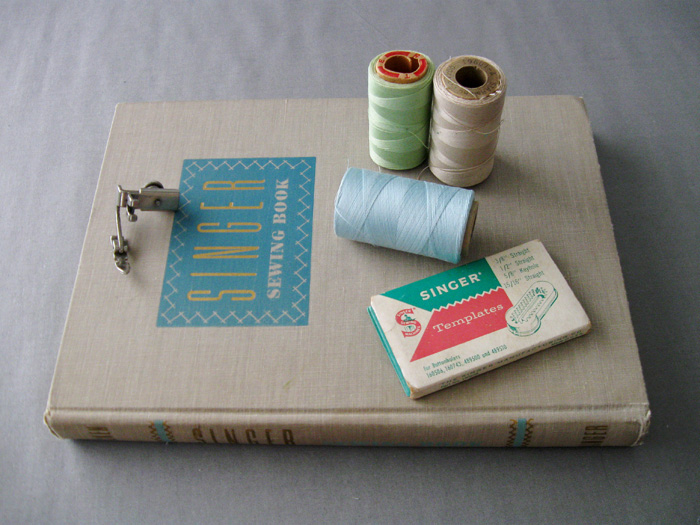 Don't be shy when it comes to telling your family, friends and co-workers what you covet for your sewing room. You might be surprised what comes your way!
By now most everyone in my acquaintance knows about my sewing obsession, so I have had people give me some amazing things. When someone moves, downsizes or wants to stop sewing, they sometimes don't want to go through the bother of selling an item. I have been given everything from an adjustable dress form to a brand new pair of shears!
Let your friends know that you will take any sewing related item. Post on Facebook or just rely on word of mouth. Feel free to place limits through — you may not want to collect non-working sewing machines. If you can't use the item then pass it on to a friend, donate it or save it for a future swap item.
5. eBay and Etsy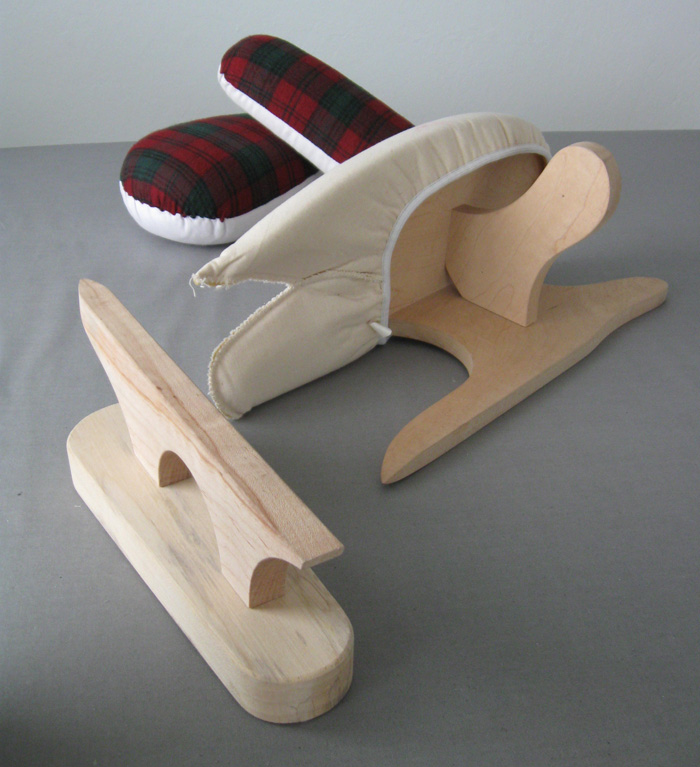 Sometimes the specific item you're searching for just hasn't appeared at an estate sale or swap meet. Internet to the rescue! For specific items such as the pressing tools above, I looked on eBay and Etsy until I found just the item at the price I wanted. Both sites also have a lot of great listings on other tools, fabrics, trims and things like zippers or buttons.
6. Thrift stores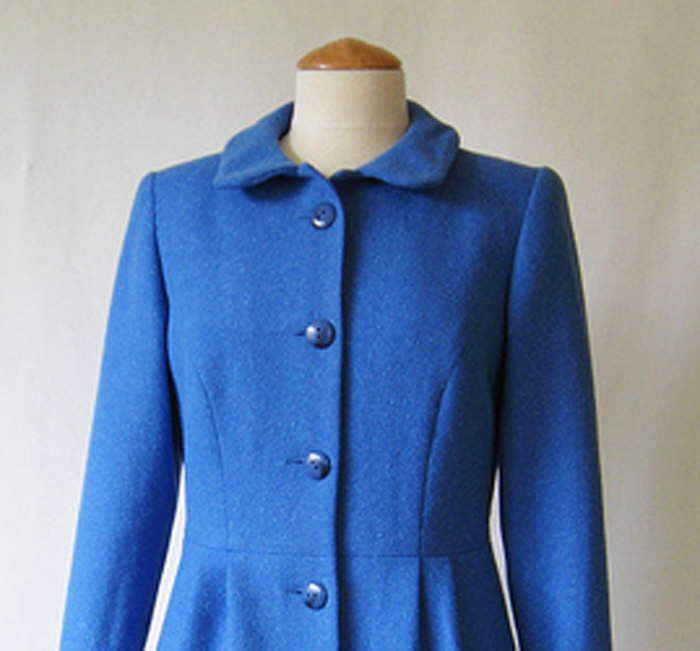 Photo via SunnyGal Studio
The local thrift store is, of course, a great spot to find a vintage bag or the just the right garment for your refashion idea. But they are also a nice resource for sewing items.
Check out all the thrift stores in your area, talk to the staff and find out if they take in donations of sewing-related items. Some stores never do, and others seems to have a steady stream. Sewing patterns of all types (both new and vintage), plus fabrics, tools and even storage can be found at a thrift store. I found a lovely blue wool fabric at a thrift store and was able to sew up the coat above and matching dress. The ultimate fabric score!
Take a FREE Online Sewing Machine Class!
Make your sewing, quilting & embroidery faster & more fun, when you get the most out of your machine!Enroll FREE Now »