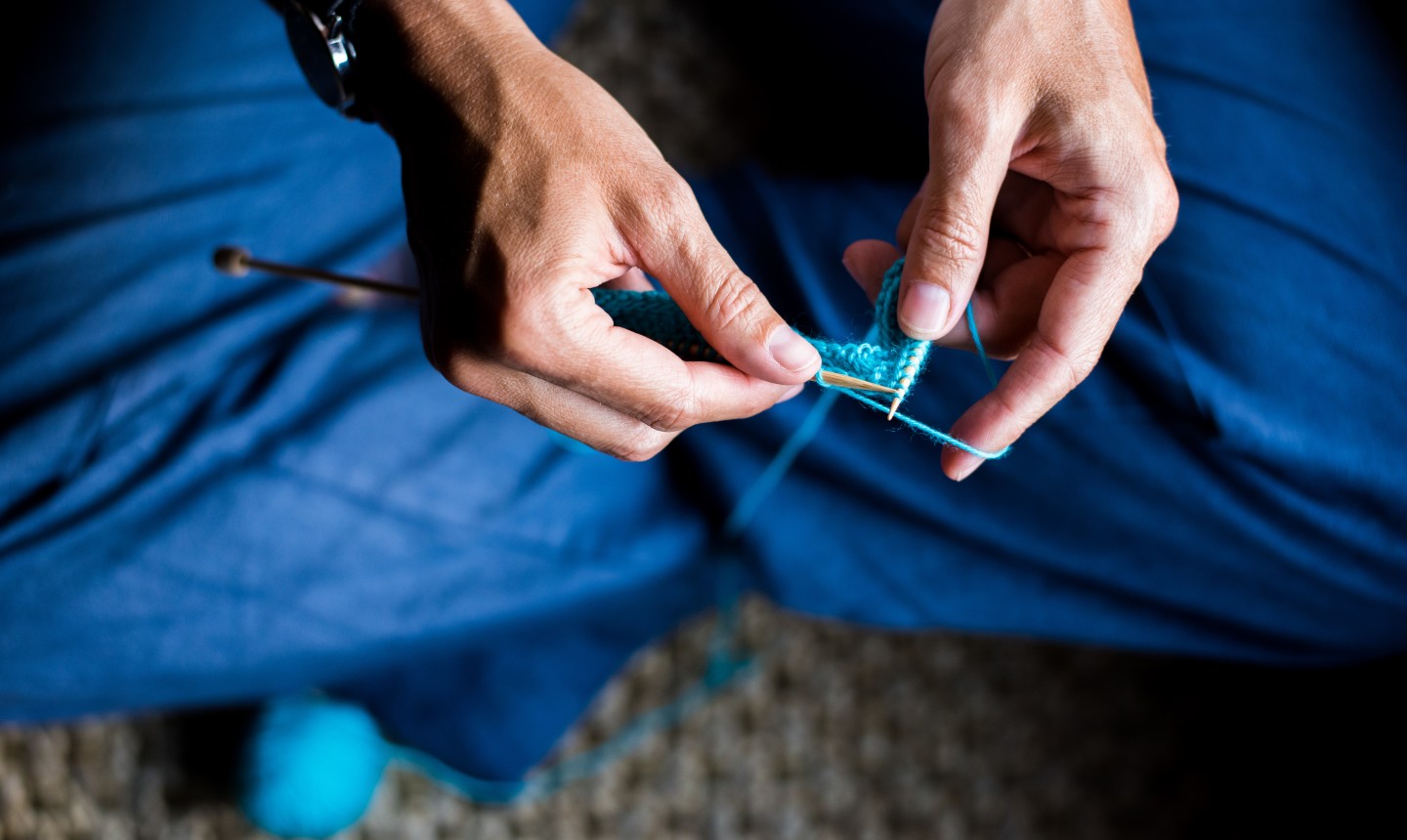 Did you know that your first project might just reveal clues about your knitting personality? And what if you haven't picked your first project yet? (Hi, new knitters! Welcome!) We've got some insights (and project suggestions!) for you, too.
If You Chose Scarf
…you're a zen knitter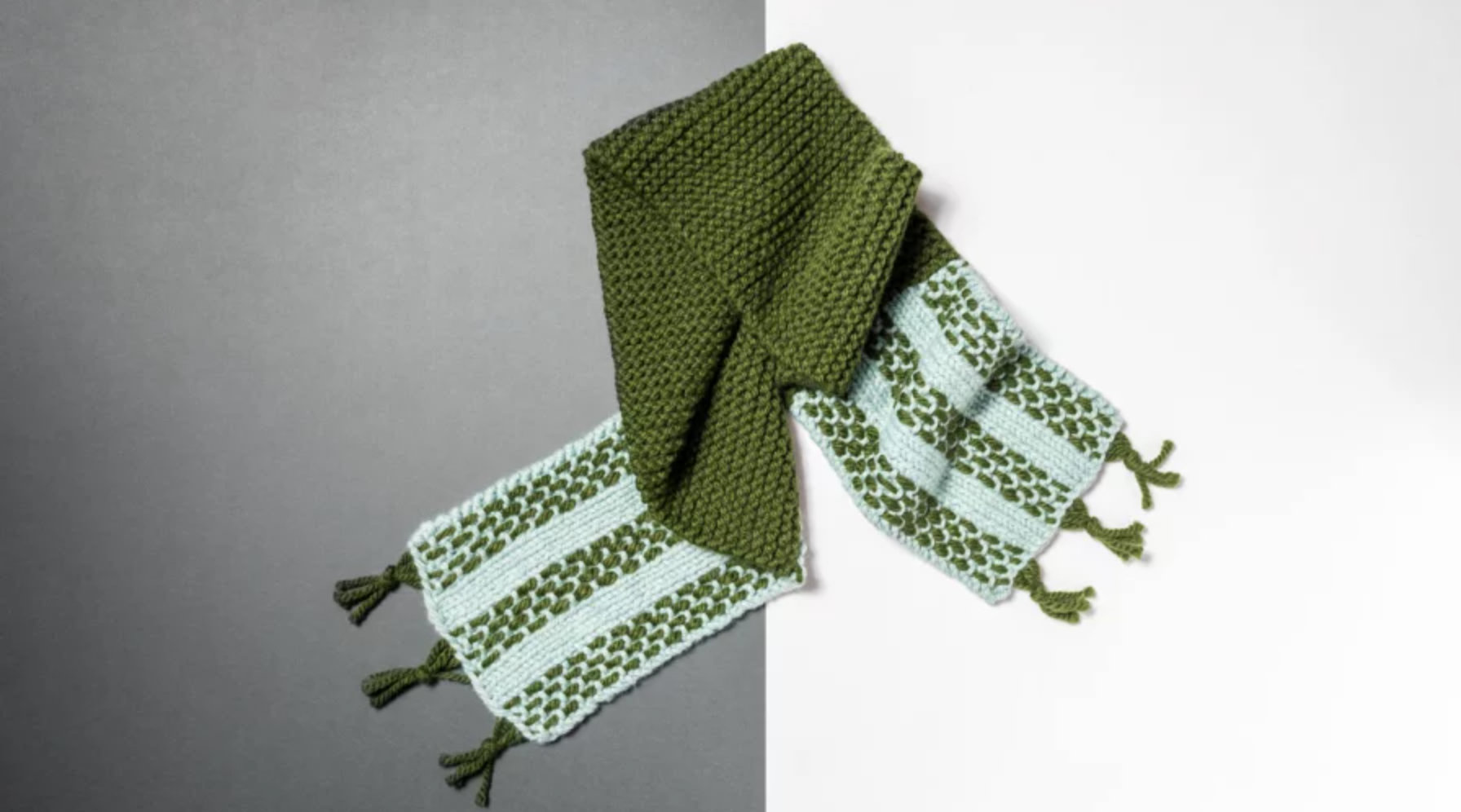 Scarves are a pretty traditional first project, but you need to be okay with the fact that a scarf can take FOREVER and is repetitive. You're here for the long haul, ready to reap the benefits of the therapeutic rhythm of the stitching. Grab those needles and knit away some stress.
Even though they can take a minute, a scarf is still a practical first project. There's no shaping (shaping = increasing or decreasing the number of stitches on your needle), so it's the perfect way to practice basic stitches without any distractions.
MAKE IT
If You Chose Hat
…you're a commitment-phobe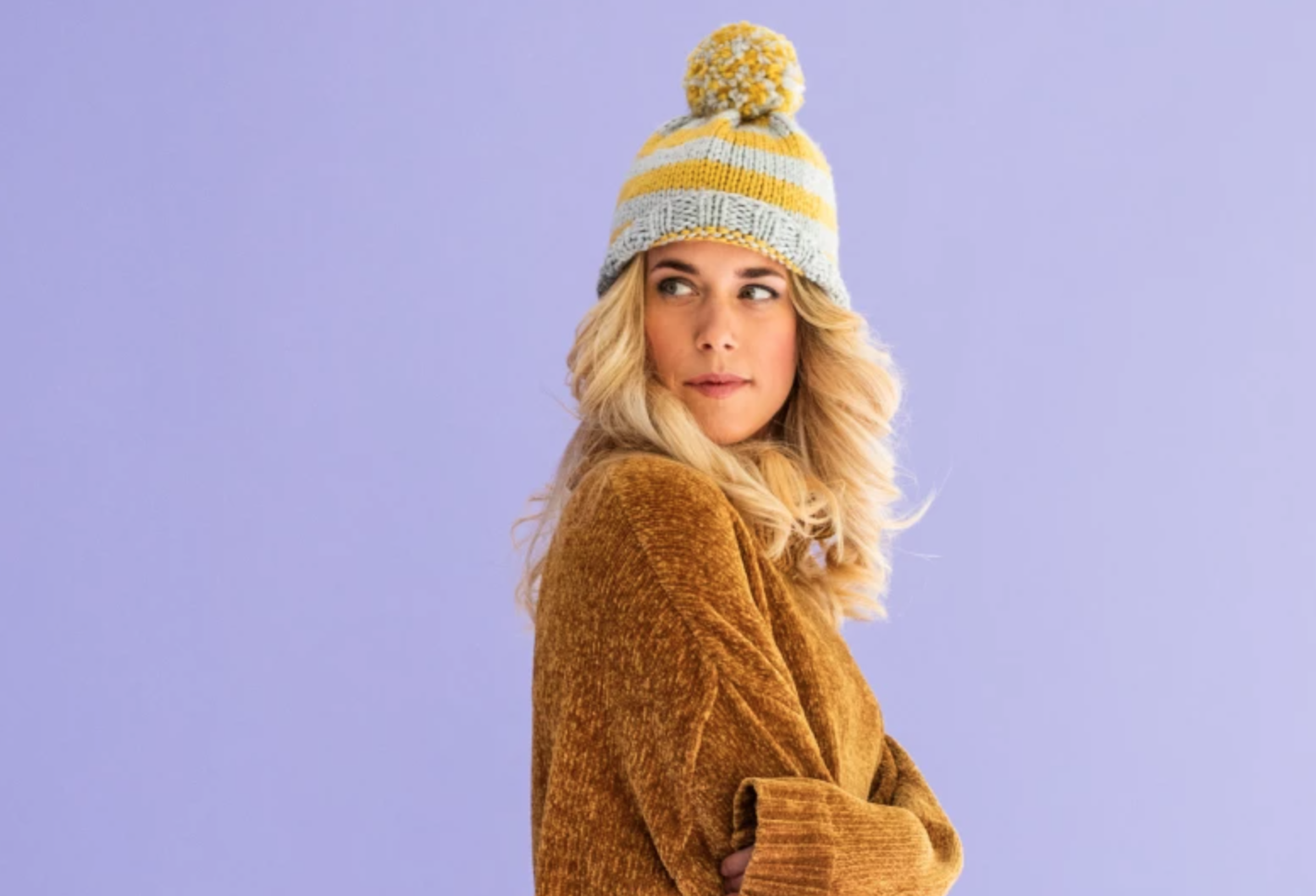 Not sure if knitting is your thing and want to test the waters with just one skein? Then hats are totally for you. A hat may have more challenges than a scarf (decreasing, for example), but it also works up quickly. If you're not quite ready to go steady with knitting, consider a hat the perfect first date.
The good news about most hats is that they're worked in the round using stockinette stitch (that's just a fancy word for knit-knit-knit, in this case), so if you've nailed the knit stitch, you're halfway there. You'll get plenty of opportunities for purl stitch practice with other projects, so don't sweat it.
MAKE IT
If You Chose Shawl
…you're a romantic knitter
A shawl can be a pretty ambitious first project. Chances are, if you're tempted to go shawl, the light, lacy stitches, and the drama of a perfectly draped silhouette appeal to your romantic side. We just gotta warn you: shawls are very addictive, and you can never have too many. Don't be surprised if you're itching to make another one. And another one. And another one.
Shawls, like hats, have a lot of shaping, but they take a lot longer to knit — especially if you use a light-weight yarn. When you finish, you'll know all about shaping, plus be a total knit-and-purl pro. No matter what pattern you choose, you're in for a sweeping epic of a knit.
MAKE IT
If You Chose Sweater
…you're a rebel!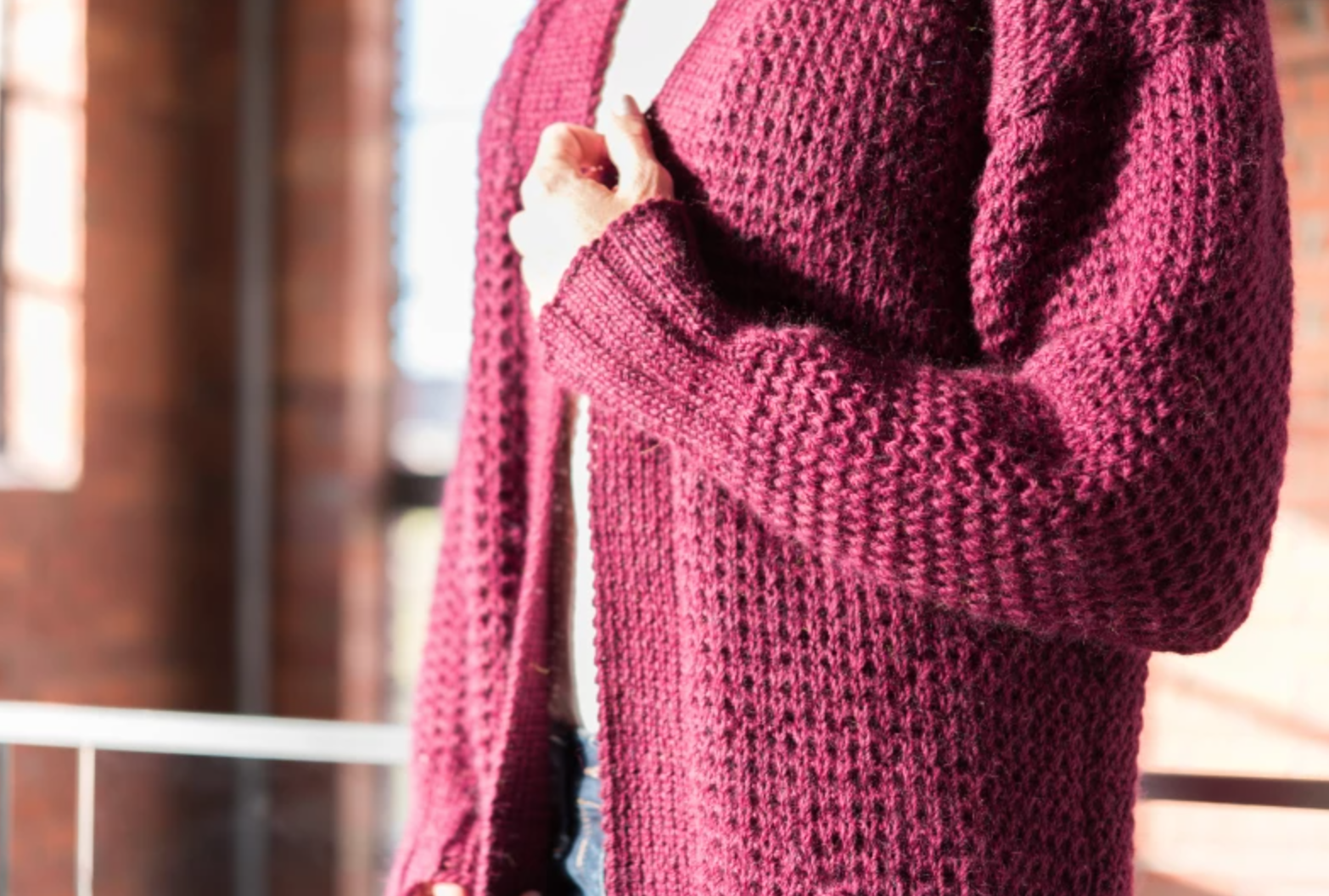 You laugh in the face of nay-sayers: A sweater CAN be your first knitting project! Why waste time learning all the techniques slowly when you can try several techniques in one project? After all, sweaters are one of the reasons you want to learn to knit in the first place.
We say, good for you! Grab those needles and get to it. Just make sure you're checking your gauge as you go along. Ignoring gauge is a classic beginner's mistake that results in a sweater that's either hanging off your shoulders won't fit over your head. Eek!
MAKE IT