English paper piecing — it's quite a mouthful, but it sounds more complicated than it is! English paper piecing (or EPP) is quilting technique used to hand sew intricate patchwork with the aid of paper templates.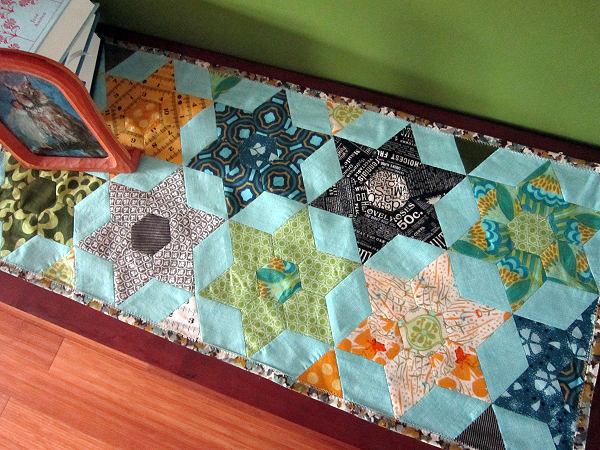 Images via Stitched in Color
How is English paper piecing different from traditional quilt piecing?
With traditional patchwork, you cut fabric pieces in precise shapes and sew with consistent seam allowances to create a patchwork fabric. This is fairly straightforward when sewing squares, strips and rectangles. With a little instruction, you can learn to traditionally piece most triangles, too. 
But, when it comes to more irregular shapes such as hexagons, challenging triangles and jewel shapes, traditional patchwork becomes an advanced skill. Many struggle with accurate cutting of these finicky shapes. Little variances in seam allowance quickly snowball into disappointing results.
English paper piecing changes all of this! With EPP, you don't have to cut shapes precisely or sew a consistent seam allowance. Instead, you use the magic of a paper template to define shapes. 
How English paper piecing works
Let's break down the basic steps of English paper piecing:
Cut fabrics larger than desired shape
Create paper templates in exact desired shape
Wrap fabric around paper template with a generous seam allowance on all sides
Secure fabric to template temporarily with basting stitches or glue
Sew basted shapes together by hand
Remove template papers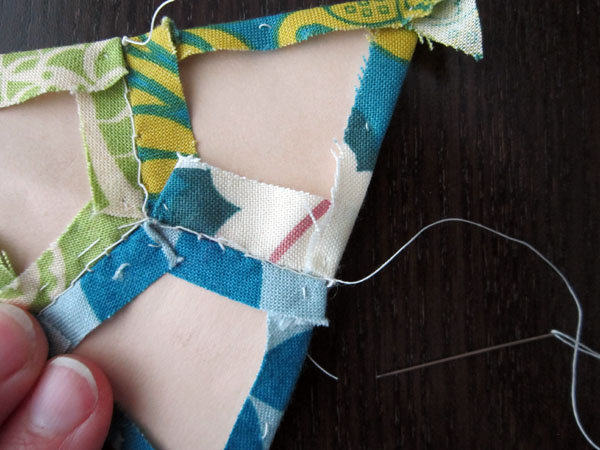 Basting the pieces easy and quick. The resulting crisp shapes are oh-so-satisfying.  In fact, they are so satisfying that you have to resist making stacks of shapes and no finished projects!

After basting, when you join shapes to make a patchwork fabric, the stitching is much slower. Soon you'll find a comfortable rhythm and begin to understand why EPP has had such a lasting appeal.
Benefits of English paper piecing
English paper piecing is a popular technique with both new and seasoned quilters, and once you try it, you'll quickly see why so many love it!
It's easy
As we've already covered, you don't have to be skilled at cutting precise shapes or sewing a perfect ¼" seam allowance. These are exactly the skills beginners often struggle with. English paper piecing bypasses these challenges.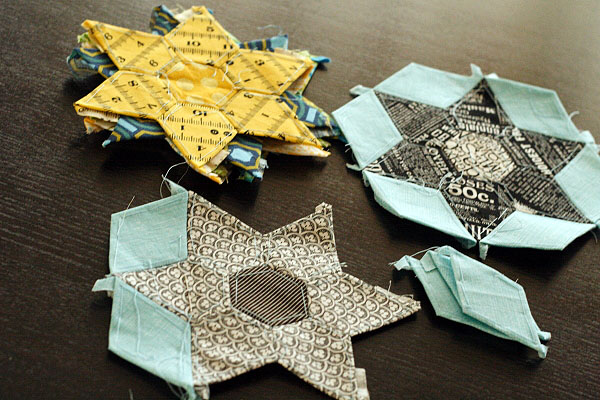 It's precise
No matter how intricate your pattern, EPP will yield consistent-size finished patchwork. The stiff paper templates provide structure to keep you on track. Pointy paper corners keep fabrics poised to become sharp points. It's easy to start and stop sewing anywhere in the work, making EPP the best method for creating patchwork with irregular shapes.  With English Paper Piecing, Y-seams and partial seams won't scare you now!
It's portable and compact
Do you live in a small space or find yourself often away from home? With EPP, you don't need constant access to a sewing machine, cutting table and pressing board. You can cut all your general shapes in advance, then put those supplies away.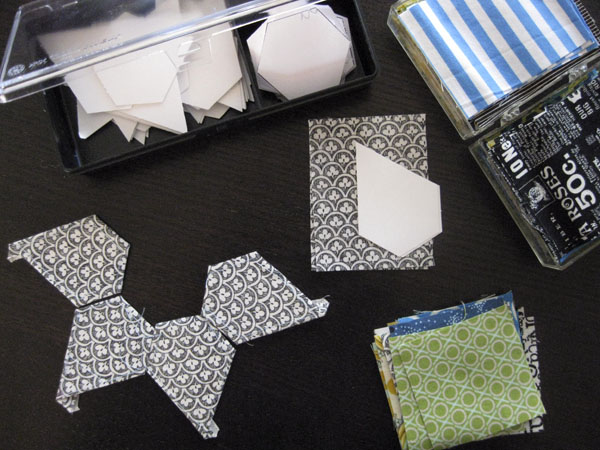 Your EPP toolkit consists of lightweight paper templates, little stacks of fabrics (or scraps), a needle and thread. That's it!  Take your project with you to occupy time while commuting, waiting for appointments or just to keep your hands busy when you're watching a sports game or show.
It's meditative
We all need to bring balance to our screen-heavy lifestyles. Meditative hobbies such as English paper  piecing require you to unplug and slow down. EPP can't be rushed. As you settle into your project, your whole body will be nurtured by the simple, repetitive process. Enjoy it in silence, in nature or among friends. In every instance, once you find your rhythm, EPP will often take on a lovely, healing quality. 
In fact, it can be hard to stop! You will always want to make just one more stitch. Fortunately, there are lots of English Paper Piecing projects to try!