Have you ever gone crazy with patchwork, joining irregularly shaped pieces of fabric into quilt blocks? Does your quilting fabric stash include random bits of velvet, silk, lace or brocade? If you can no longer resist the urge to embellish your quilts with embroidery stitches, beads, buttons and charms, you just might be a crazy quilter.
Crazy quilting has nothing to do with one's state of mind and everything to do with a distinctive, freestyle approach to quilting. Since the 1800s in America, and earlier in other parts of the world, people began to construct crazy quilts. But what exactly are crazy quilts?
Although not all crazy quilts will have all of these in common, there are several distinguishing characteristics: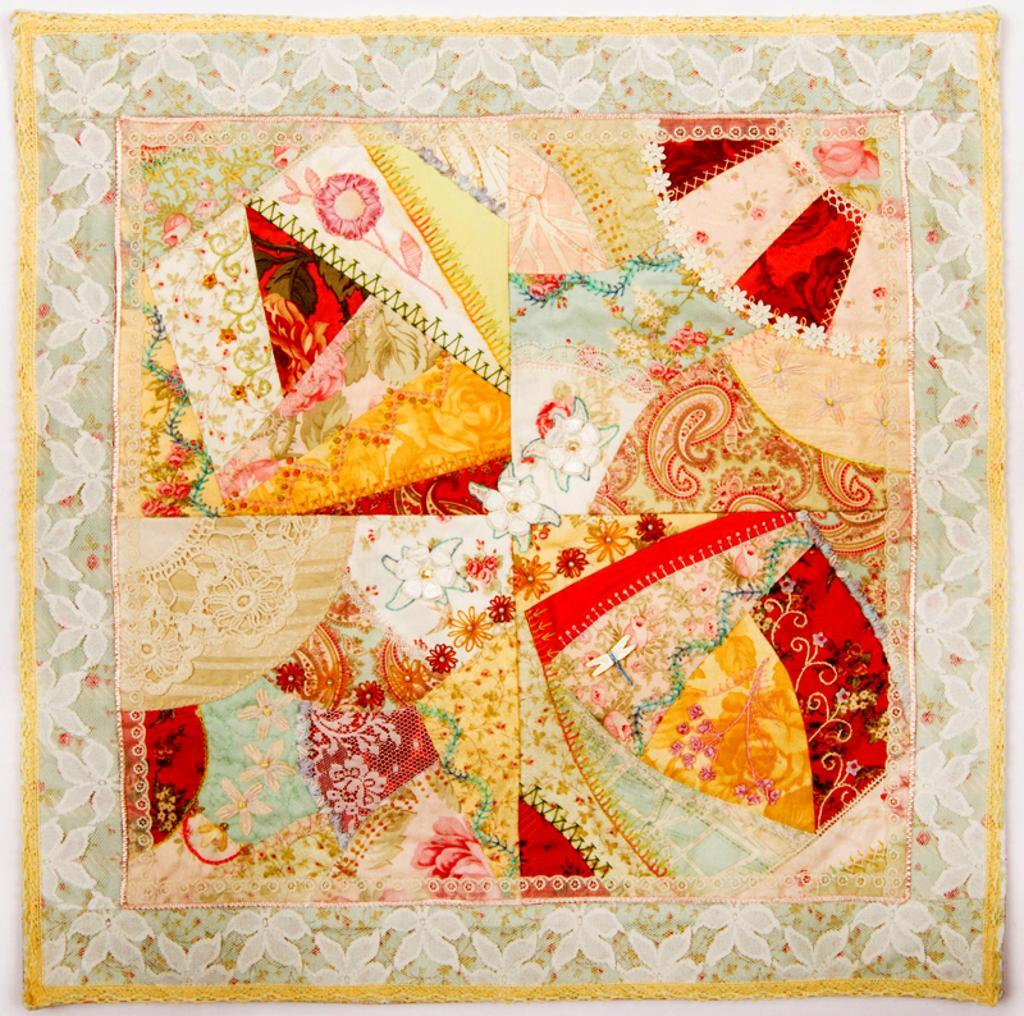 Random patchwork:
In crazy quilts, patchwork often is joined in a random or seemingly impromptu design. The Paris Market Crazy Quilt by Allie Aller shows how a crazy quilt comes together using curved piecing as well as sharp angles in the same design. Four equal-sized blocks are squared up and stitched together with a lace border.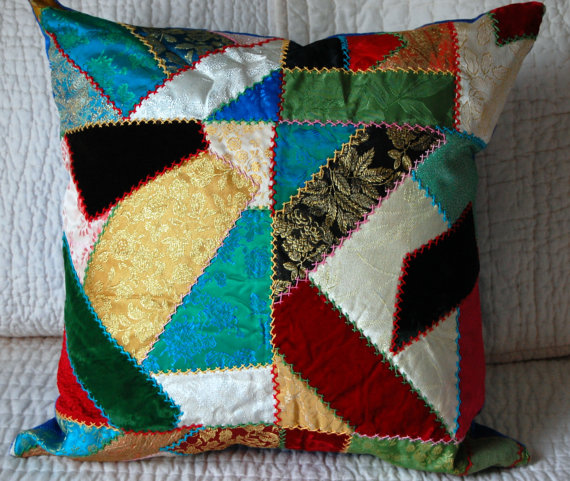 Non-traditional quilting fabrics:
Crazy patchwork incorporates fabrics like silk, satin, brocade and velvet. This vintage crazy quilted pillow from Courtney Scott is an example of the type of piecing and fabrics.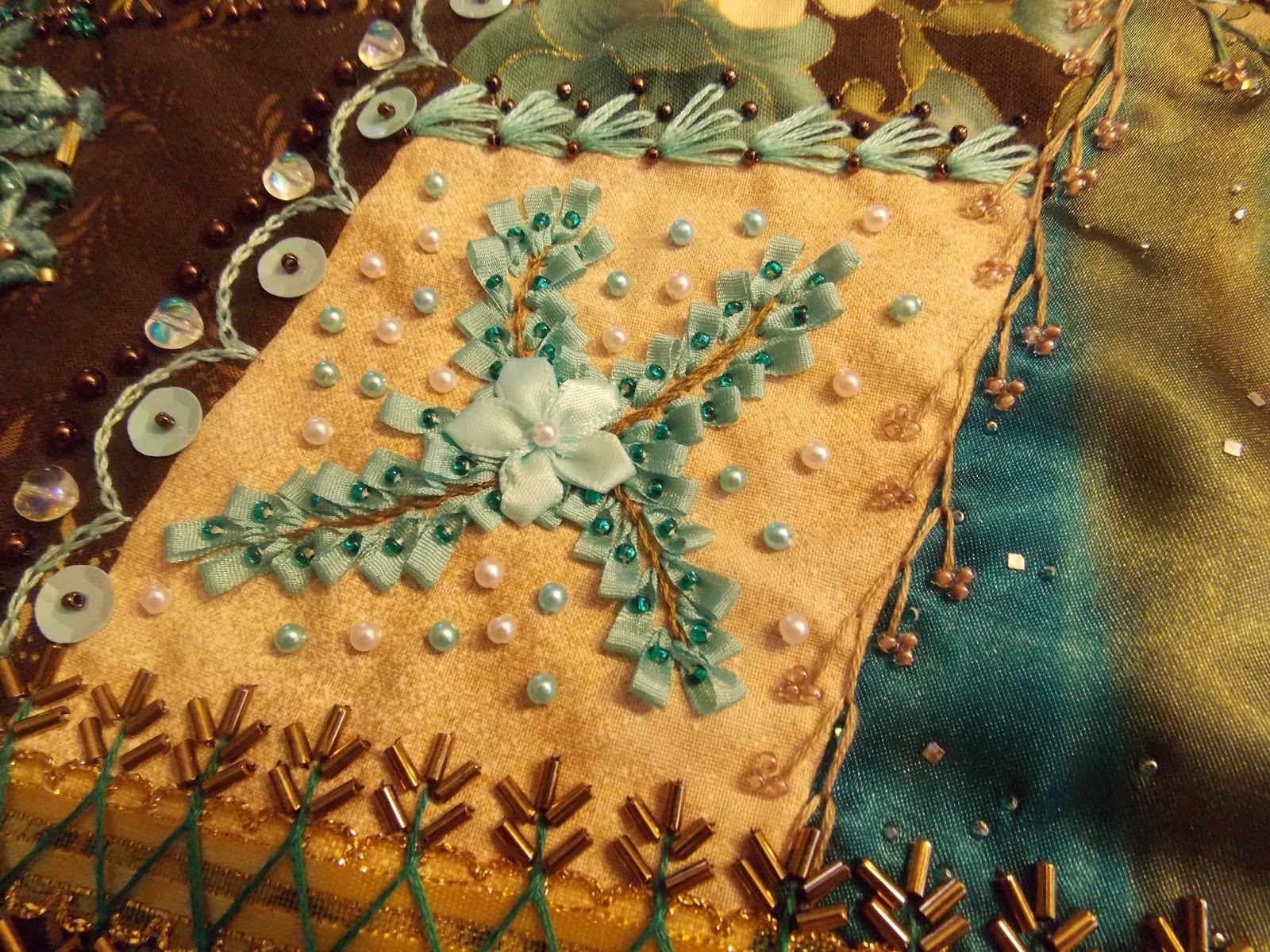 Decorative stitches and add-ons:
Embellishments like silk flowers, beads, lace, buttons, sequins and embroidery stitches are common elements of crazy quilts. This crazy quilt by Susan Shufelt of The Beaded Needle incorporates many embellishments, including hand embroidery, while some crazy quilters prefer to use embroidery stitches on their sewing machine to decorate seams.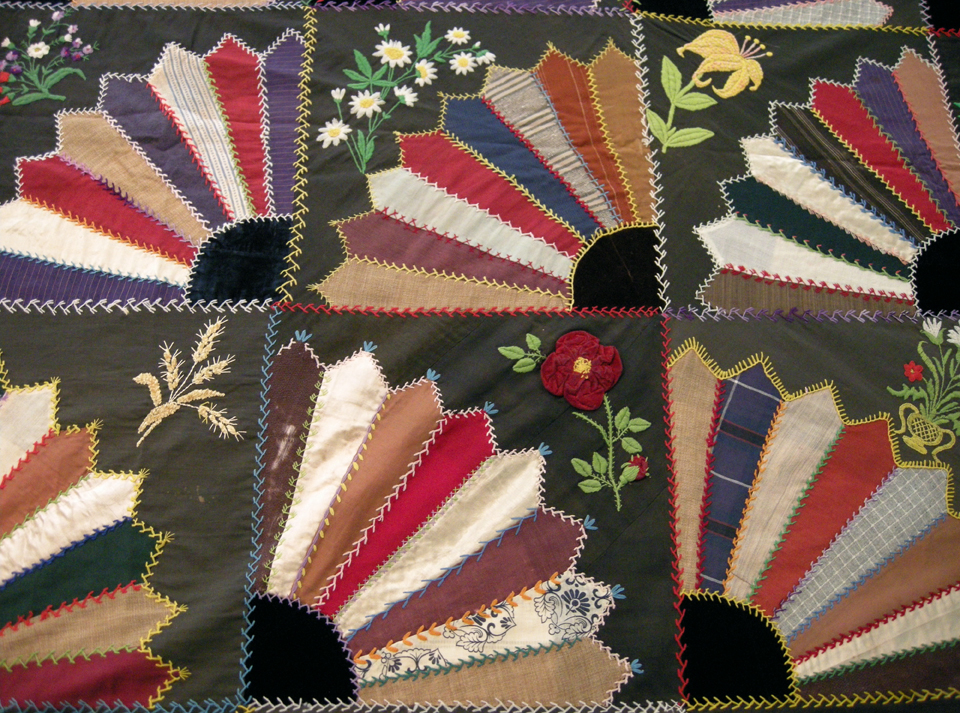 No batting:
Crazy quilts do not traditionally incorporate batting. Fabric pieces are sewn onto a base of muslin fabric. This vintage coverlet on display at the Oklahoma Museum of History is an example of the typical construction of early crazy quilts, as well as many of today's designs.
Once you've got down the basics of crazy quilting, it often helps to look at some inspirational designs to collect ideas for your next project. These can come in the idea of piecing techniques, embellishments or creative fabric choices.
Check out these inspiring crazy quilts to get started on your quest for fresh ideas.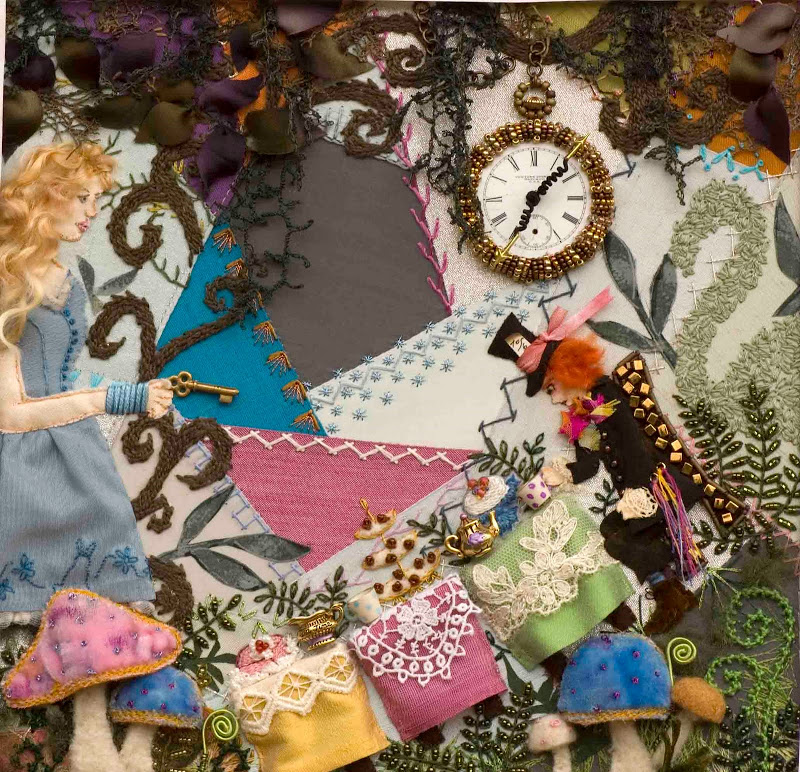 This Alice in Wonderland Crazy Quilt by Susan of the blog Plays with Needles must be seen to be believed! Although she didn't know how the quilt would progress when she started, soon all of the creative embellishments combined to reveal the story of Alice and the Mad Hatter, along with a variety of symbolic elements from her own life.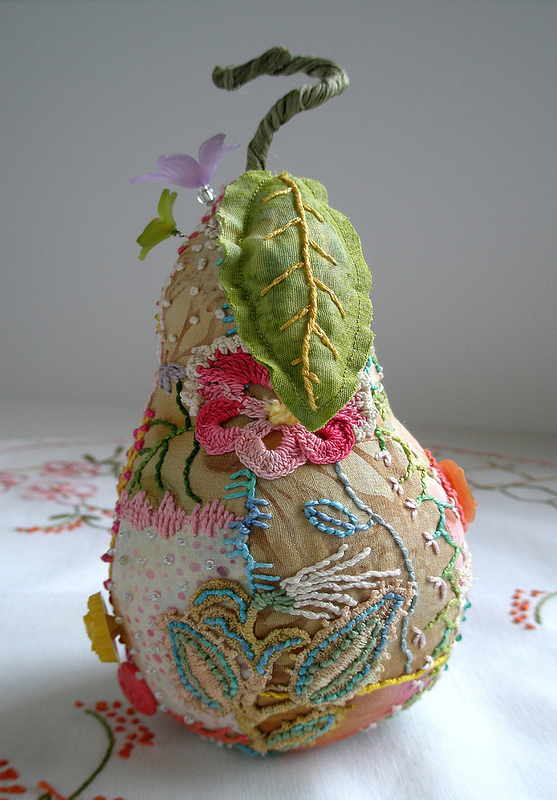 Ever wondered what a crazy quilt would look like in 3-D? This Pear Pin Cushion by Jill Verbick is a project that she describes as a labor of love. The hand embroidery and decorative trims make this finished crazy quilt new and exciting from every angle.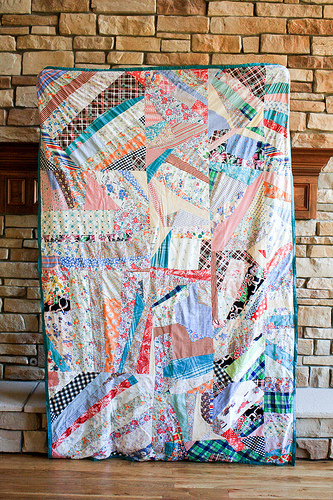 Perhaps you'll find your perfect crazy quilt inspiration in a family heirloom or in vintage quilts at the antiques store. Jeni Baker of In Color Order shares a vintage crazy quilt, which was a gift from a family member. The quilt has prints on one side and solids on the other. Even without loads of embellishments, this improv-pieced crazy quilt is an inspiration!
If you're ready to give crazy quilting a try, learn from one of the masters when you sign up for the online class Crazy Quilts with Allie Aller. This stunning Sky Blossoms Crazy Quilt by Allie is one example of the finished projects you can make. You'll learn techniques such as how to stabilize luxury and vintage fabrics, freezer-paper appliqué, curved seams, how to embellish with couching and silk flowers, and more!
What aspect of crazy quilting are you most drawn to, and why?