I don't know about you, but I'm so ready for spring to arrive! Nothing gets me in the mood for spring like the February flower of the month: the violet.
Sure, you could just plan to knit or crochet something with a violet-colored yarn and call it a day, but that's cheating! Celebrate February with one of these six knit and crochet patterns that spotlight the violet. And don't worry, we won't judge you if you decide to knit or crochet these projects in a color besides violet.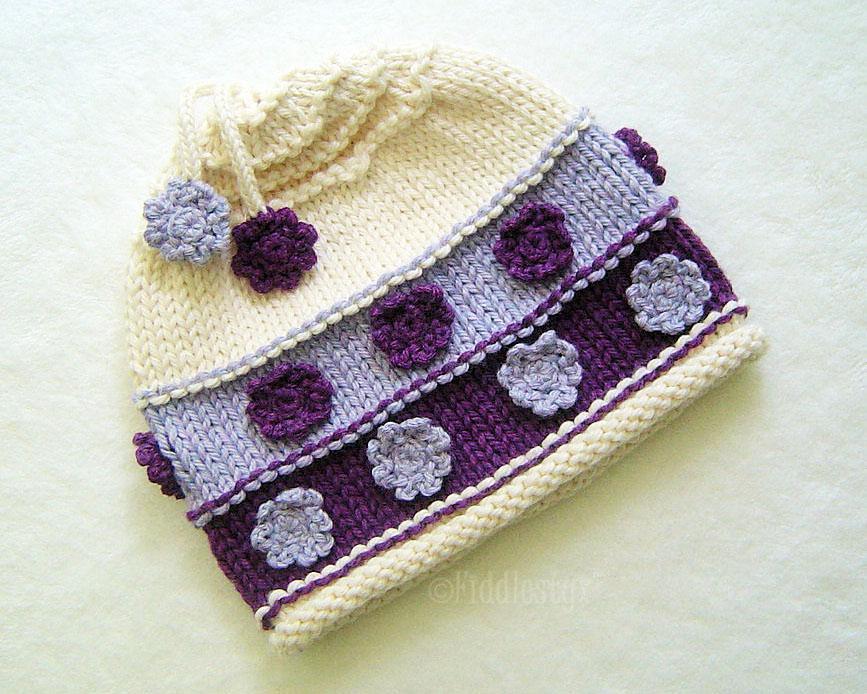 Photo via Bluprint member Martha Johnson
Violet knit hat
Combine the best of both worlds — knitting and crocheting — to make this hat that gives a nod to violets. Ranging in size from newborn to adult, you can whip up this hat for anyone you know. It's especially suitable for all the February babies in your life.
Get the Violet hat pattern.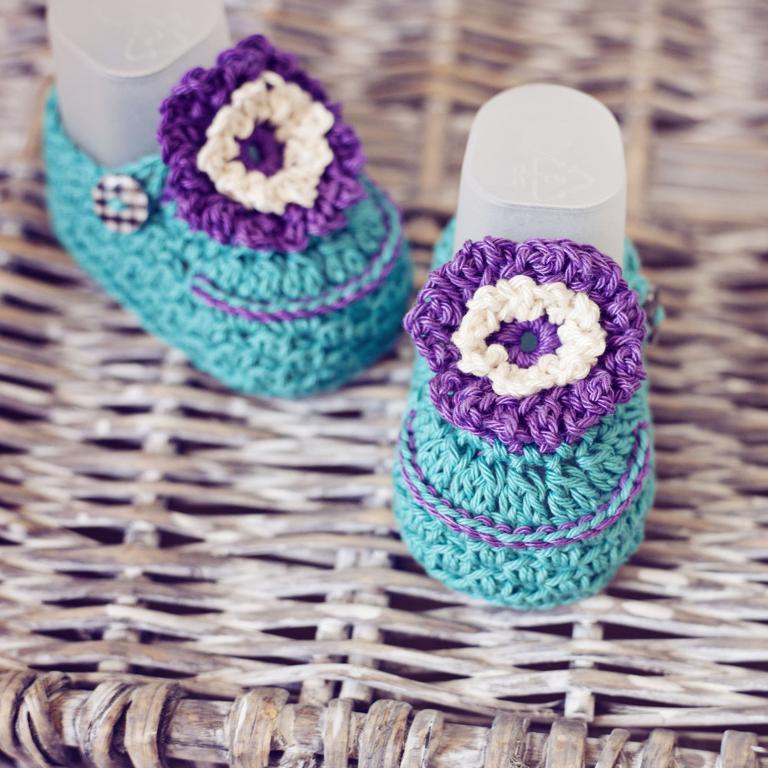 Photo via Bluprint member MonPetitViolon
Violet flower baby booties
I love crocheting baby booties, and not just because they are such a quick project. These violet flower baby booties have a strap so that baby can't kick them off too easily. Scrap yarn is a good choice for this project, but don't worry if you don't have much purple on hand. These flowers could be any color you'd like!
Get the Violet Flower Baby Booties pattern.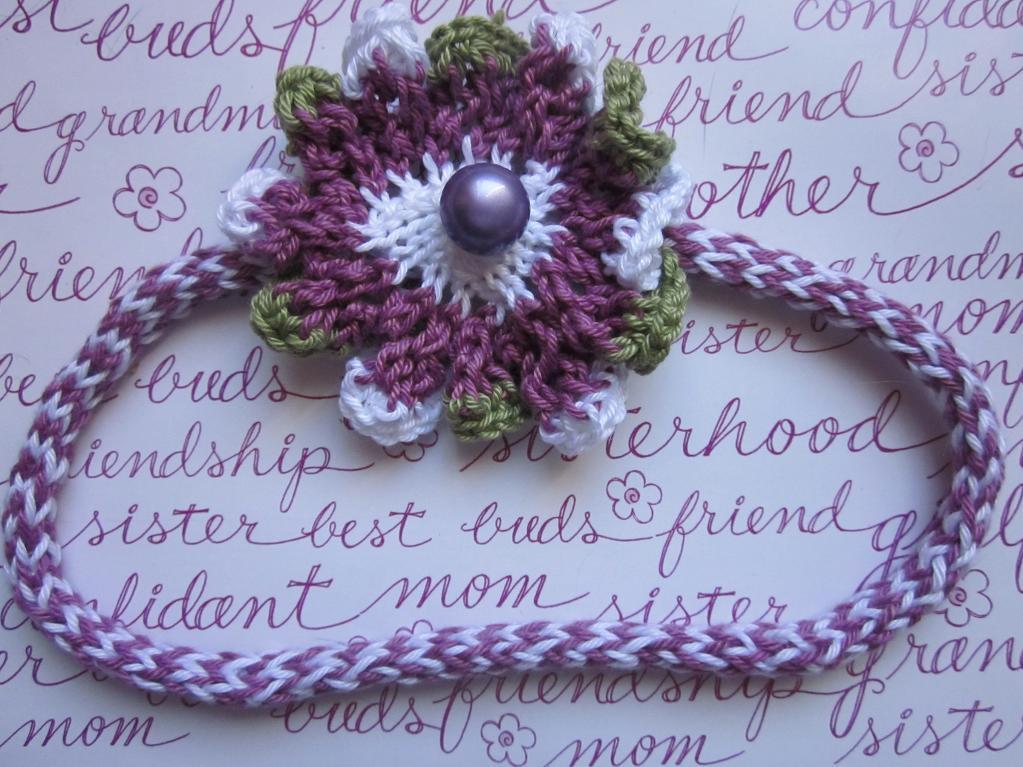 Photo via Bluprint member Hobbles
Violet flower headband
This headband can be easily changed to fit any size head, from babies to adults. Just extend the length of the headband and you're good to go! You can even add extra violets. This is a great scrap yarn project, so dig in that stash and find some purples. And don't fret, crocheters. There's a crochet violet flower headband pattern, too!
Get the Violet Flower Knitted Headband pattern.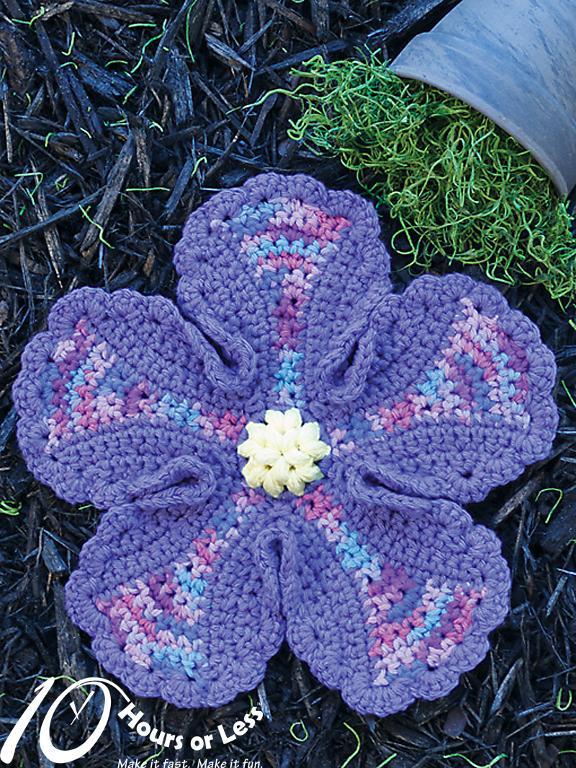 Photo via Bluprint member 10HoursorLess
Vivacious violet dishcloth
Violets can hang out anywhere, even in the kitchen. Bring a pop of color to your own kitchen with this pretty crochet violet dishcloth that, according to designer 10HoursorLess, only takes about 3 hours to complete. If you aren't in the market for a new dishcloth, perhaps you should keep the violet dishcloth in mind for a housewarming gift.
Get the Vivacious Violet Dishcloth pattern.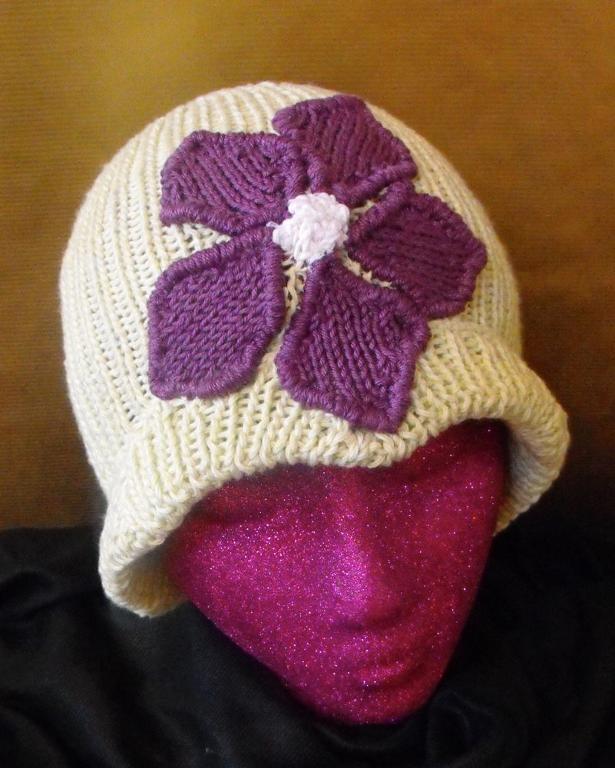 Photo via Bluprint member madmonkeyknits
Granny violet cloche
I'm really digging how madmonkeyknits incorporated a violet onto this cloche. Appropriately enough, the cloche is named for the designer's mother whose name was Violet. The hat pattern gives instructions for four different sizes, so you can make it for anyone, including babies.
Get the Granny Violet Cloche Hat pattern.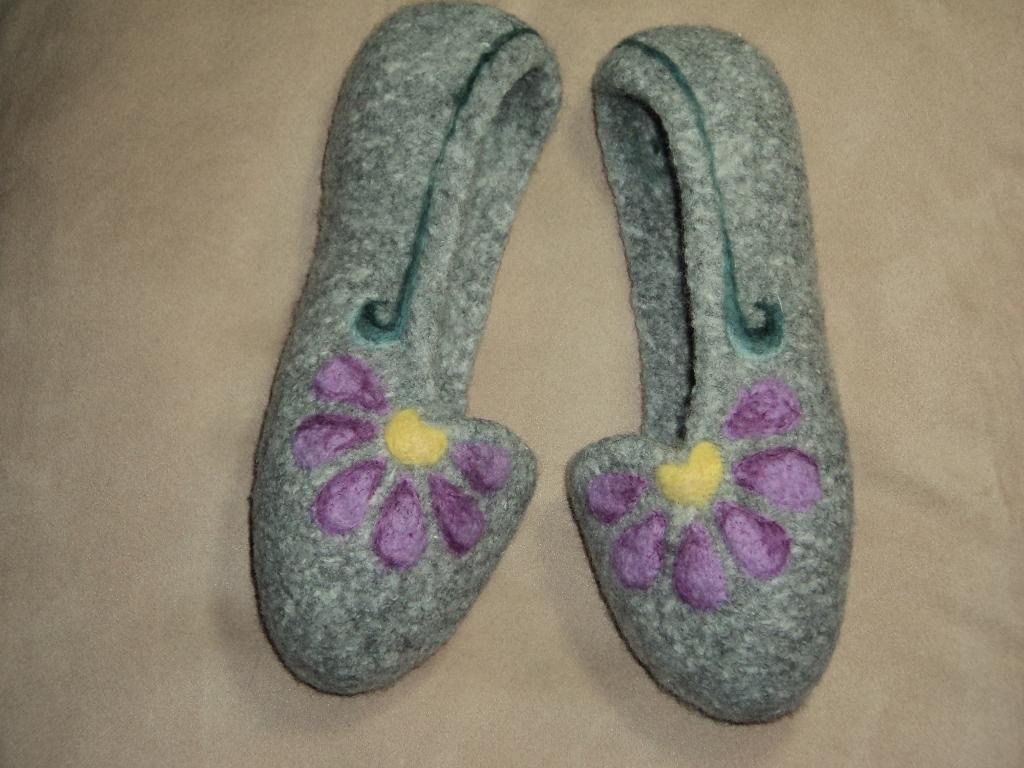 Photo via Bluprint member MoniqueRae
Summer violet slippers
Bluprint member MoniqueRae knitted and felted these cute summer slippers that feature the violet. You could even add a violet to a pair of felt slippers you already own by simply needle felting roving wool right onto the slipper.
Read more about MoniqueRae's Summer Violet Slippers.
[box type="shadow"]Keep the flower projects coming when you enroll in Knit Lab: In the Round with Stefanie Japel where you'll knit a trendy headband embellished with a flower that's as large or as small as you'd like.
Don't worry, crocheters! We have a class for you, too. Check out Crafty Crochet Embellishments with Linda Permann to learn to crochet flowers and trims that you can add to any project, including some of these violet patterns.[/box]
Are you ready for spring flowers? Have you started on your spring knitting or crochet projects yet?