Pumpkin, apple and chocolate cream are all pie flavors that probably sound very familiar to you. Here's a new one to add to the dessert table: Vinegar pie. A vinegar pie might not sound quite as appetizing as the classics, but you'll be surprised to learn just how tasty this unusual pie is!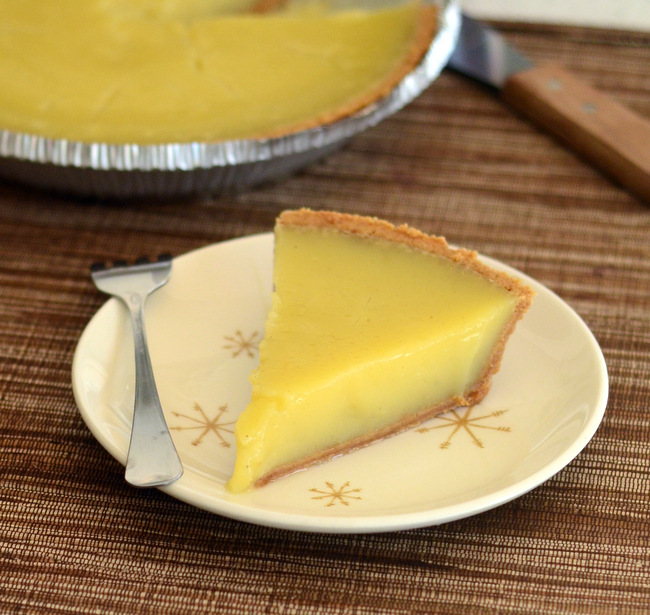 What is vinegar pie?
Vinegar pie is a pie with a long history, but the general idea is that tangy vinegar is used to mimic the acid that would ordinarily come from fresh citrus juice in a lemon pie.
If you don't have lemons or they aren't in season (remember that I said this recipe dates back quite a while!), you could always reach for vinegar, a pantry staple, to make a pie that would hold you over until citrus was back in season.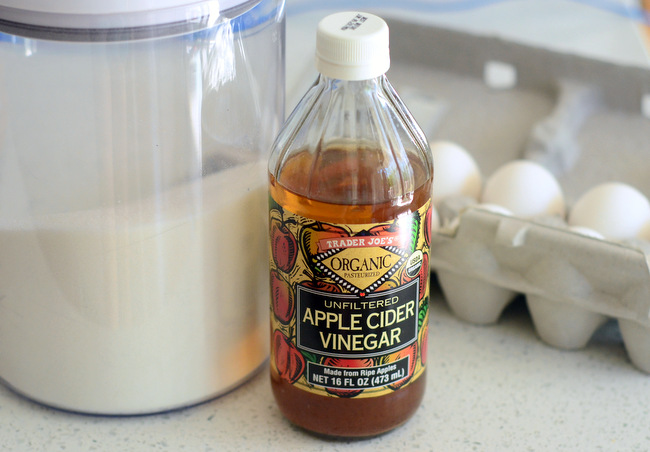 What does vinegar pie taste like?
The filling for the pie is very similar to the filling for a lemon meringue pie. It's cooked on the stovetop and uses eggs, sugar, cornstarch and water, though it uses vinegar instead of lemon juice and zest.
I like to use apple cider vinegar in my pies because it's relatively mild and has a pleasant, natural sweetness. While I didn't add any spices to this pie, you can play up the apple flavor by whisking in some ground cinnamon or nutmeg (which are often used in apple pies). The filling is prepared on the stovetop, then poured into a pre-baked pie crust where it is baked until just set.
The finished pie has a smooth, custardy texture and a mildly tangy flavor. If you didn't know that it used vinegar, you probably wouldn't guess that such an unusual ingredient was featured in the filling.
You'll notice that the filling also includes no dairy (the butter is optional and simply serves to make the filling feel even silkier), making this pie a good choice for those who have dietary restrictions.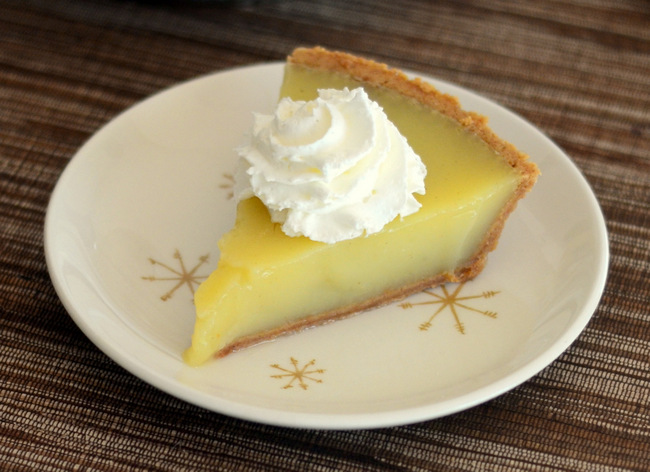 Like a lemon meringue pie, you could use egg whites to top this pie with a meringue, but I like to serve it with a dollop of lightly sweetened whipped cream to contrast with the tangy filling. The pie should be completely chilled before serving so that the filling is firmly set and slices easily.
Vinegar pie recipe
Serves 8-10 people
Ingredients:
4 large eggs
2 cups sugar
5 tablespoons cornstarch
¼ teaspoon salt
1 ounce (2 tablespoons) apple cider vinegar
2 cups water
½ teaspoon vanilla extract
2 tablespoon butter, room temperature (optional)
Pre-baked 9″ pie crust, graham cracker or pastry
Step 1:
Preheat oven to 350 F. In a large mixing bowl, whisk together eggs, sugar, cornstarch and salt until well combined. Whisk in water and vinegar until very smooth. Pour mixture into a medium saucepan.
Step 2: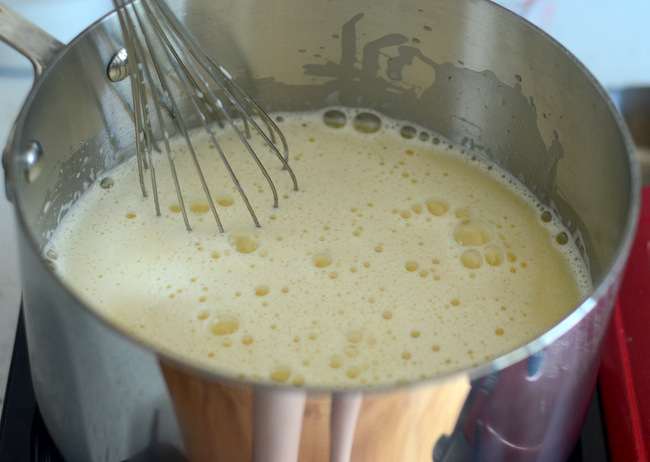 Cook over medium heat, stirring regularly, until the mixture begins to bubble and thicken. Reduce heat to low and continue to cook, stirring constantly, until the mixture is thick enough to coat the back of a spoon.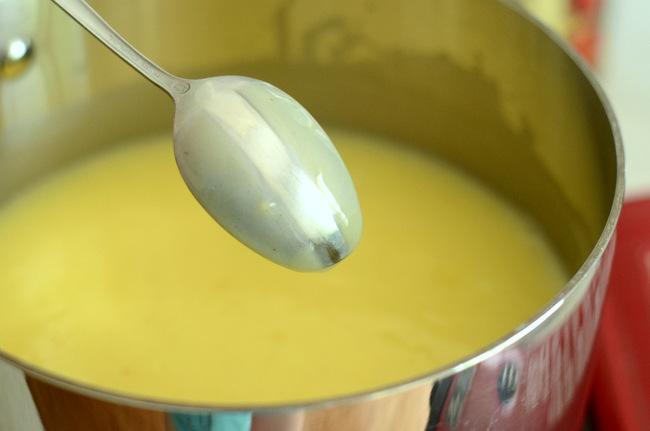 Remove from heat and whisk in vanilla extract and butter. Pour into prepared pie crust. 
Step 3:
Bake pie for 15-18 minutes, until it is set and jiggles only slightly when the pan is moved.
Allow pie to cool to room temperature, then refrigerate until pie is completely chilled, at least 4 hours or overnight, before serving.
A slice of heaven…
Learn the secrets behind delicious, no-fuss pies! Make five craveable crusts, nine luscious fillings & techniques you'll wonder how you lived without. Enroll today »